Looking back to the previous year, we hope that you have made the most of it, explored various places in India. Well, with the New Year a few days ahead, it's time that you start planning on how you are going to use the coming year, as far as your wanderlust is concerned. India can be full of surprises and no matter how much you have travelled across the country; there are still so many places and experiences that still remain unseen. It's true that no one can cover this country and understand in full glory in a whole lifetime. Well, you need to do as much as you possibly can. From destinations to culture, wildlife to architecture, every corner of the country is filled with surprises. Here, we have tried to bring together some of these unique experiences that India is known for. You may have known some of them but they are still unique in their own ways.
Best Places To Travel Once In 2023
#1 Backwater Cruise in Alleppey Houseboat, Kerala
The backwaters in Kerala run through an extensive territory parallel to the Arabian Coast. It's a network of 38 rivers, 5 lakes and lagoons that cover almost the half of the state of Kerala. Consequently, you have several towns that will serve as your starting and ending point for the cruises. However, the most popular trips run between the Asthamudi Lake and Vembanadu Lake. If you are looking for a backwater cruise in Houseboat in 2023, start from Alappuzha (Alleppey), Kumarakom, Kollam, Kottayam, Kochi, Viakom, Paravur or Kuttanad. It will be a thrilling and soulful experience and perfect for all kinds of travelers, whether you are an avid naturalist or a honeymooner.
You can go on Alleppey houseboat package during any time of the year but the best time to experience the magical Kerala backwaters in between October and February – the winter months. This will also be the perfect time to add some of the stunning Kerala beaches to your backwater itinerary.
#2 Paragliding in Bir Billing, Himachal Pradesh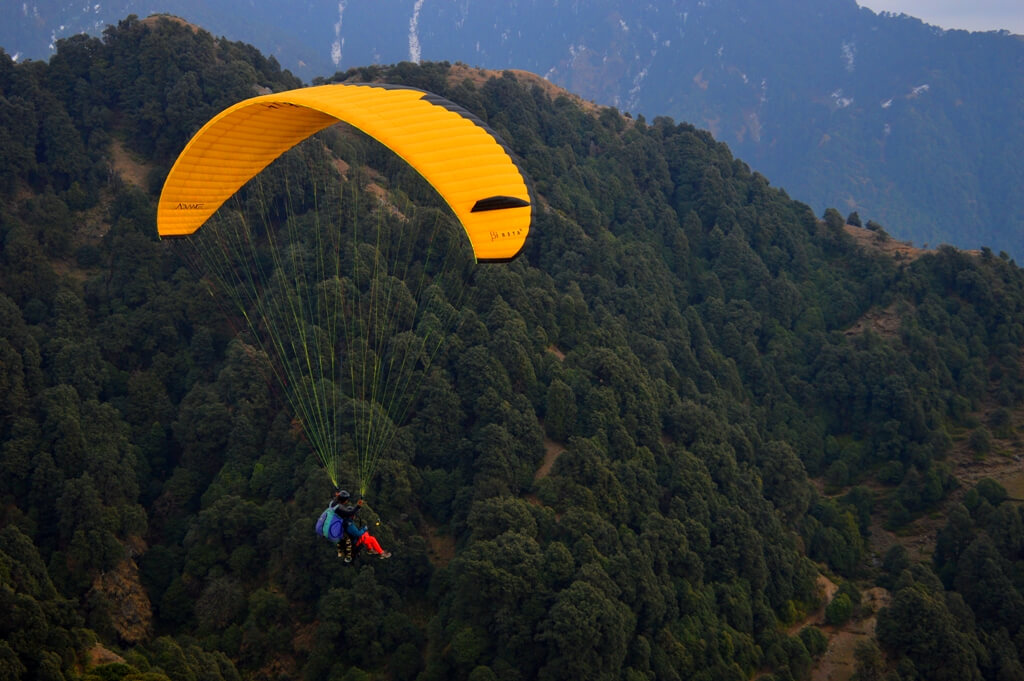 Bir in Himachal Pradesh is one of the few places in India that offers perfect paragliding experience. It even hosted the Paragliding World Cup in 2017! Well, gliding across the picturesque valleys, lakes and dense Himalayan forests is always a unique experience. The main paragliding site in Bir is a meadow stretch at Billing, at an elevation of 2400 meters and you will be landing mostly around Chaugan, a picturesque Himachal village.
The best time to paragliding in Billing is between the months of September and October. You would also want to club your experience with other adventure sports like mountain biking, forest camping, trekking and some other adventure sports.
#3 A Road Trip to Ladakh, Jammu and Kashmir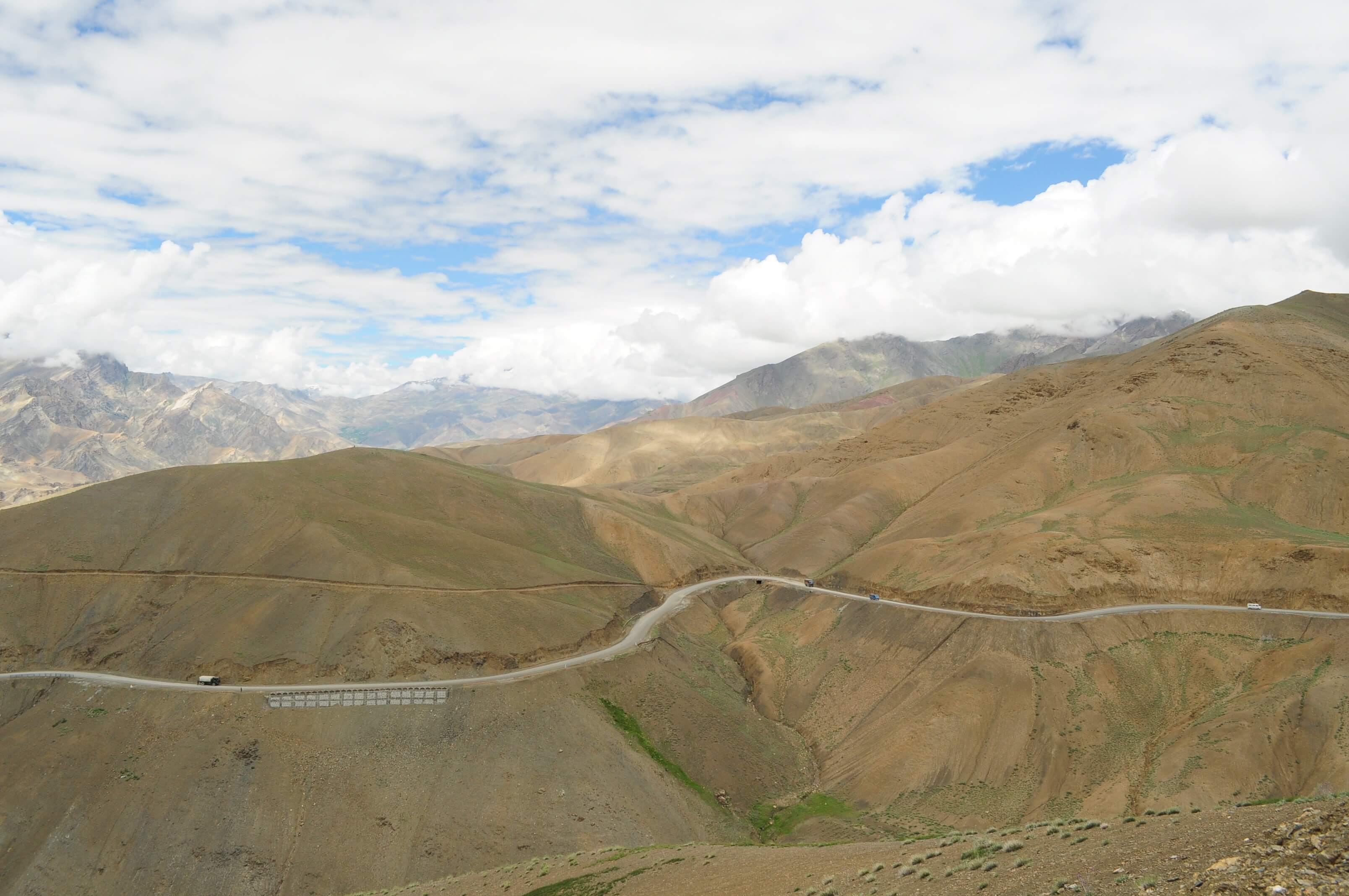 Now, this is something that every traveler in India dreams of 2023 might be the year when you are finally going to make it possible! Whether you are bringing in your Royal Enfield or hiring a vehicle for the trip, road trip to Ladakh would be an experience that will be something of an achievement. After all, one cannot say enough on the thrill of riding through one of the most beautiful locations in the globe. Snowy peaks, crystal clear and blue lakes, colorful monasteries, green valleys and a virgin natural beauty are enough to beacon any adrenaline junkie!
The best time to take your road trip to Ladakh is between the months of June and September. There are several routes you can take and many more remain to be explored. I strongly recommend you plan your road trip well in advance and if require, consult professional tour planner or bikers group. As it require complete plan and precautions while you are on a road trip to ladakh by considering the weather condition in mountains and dangerous routes.

#4 Boat Races in Kerala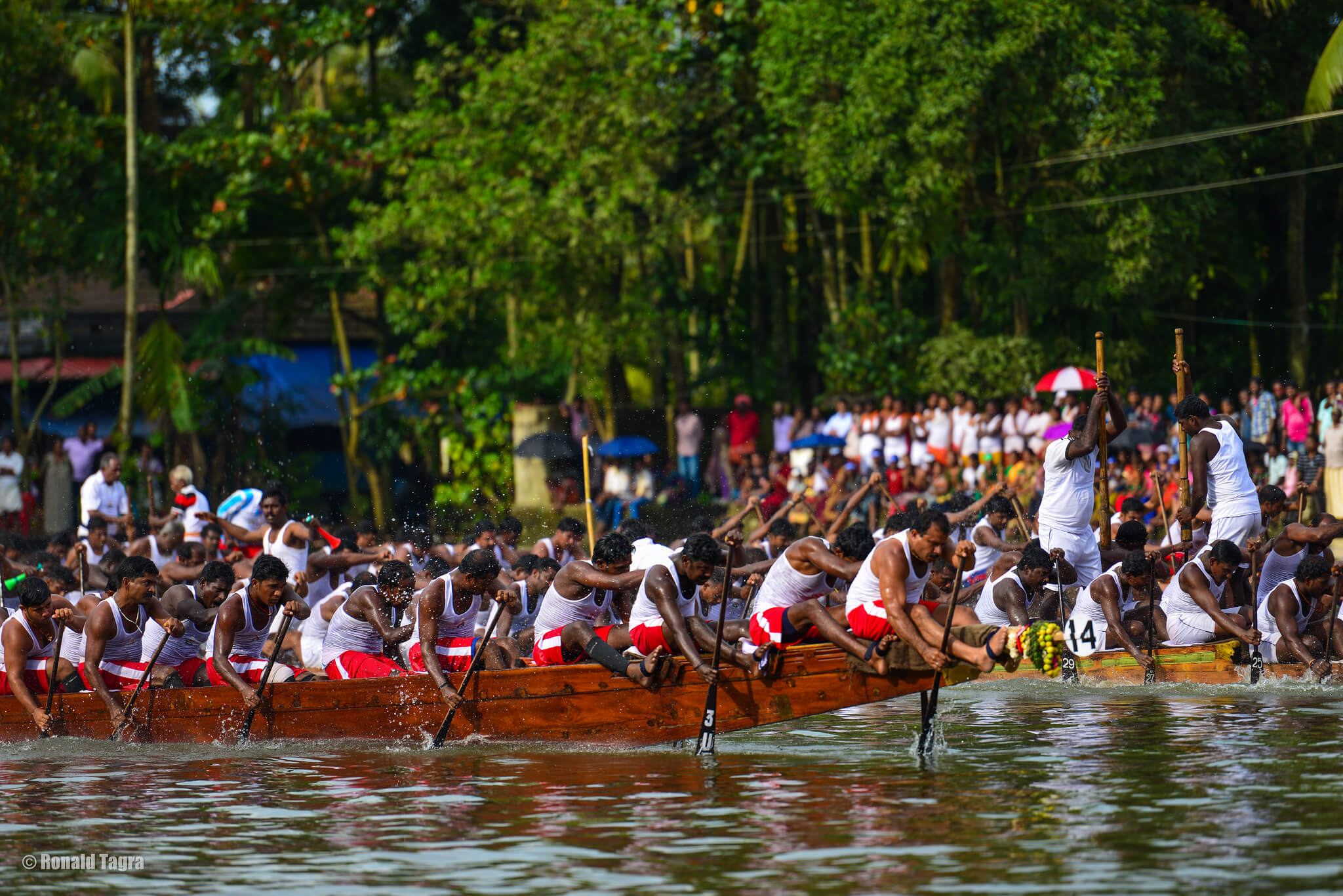 Better known as the Vallam Kali, the boat races in Kerala backwaters are a mix of tradition and fun. Tourists and photographers from across the globe turn up at Kerala to be a part of this annual event during the Onam Festival in the months of August-September. The race sees some of the most spectacular and unique canoe designs. The major event is carried atop a Chundan Vallam or a Snake Boat. Nehru Trophy boat race is a popular Vallam Kali of Kerala and it held on second Saturday of every August month.
#5 Scuba Diving in Havelock, Andaman Islands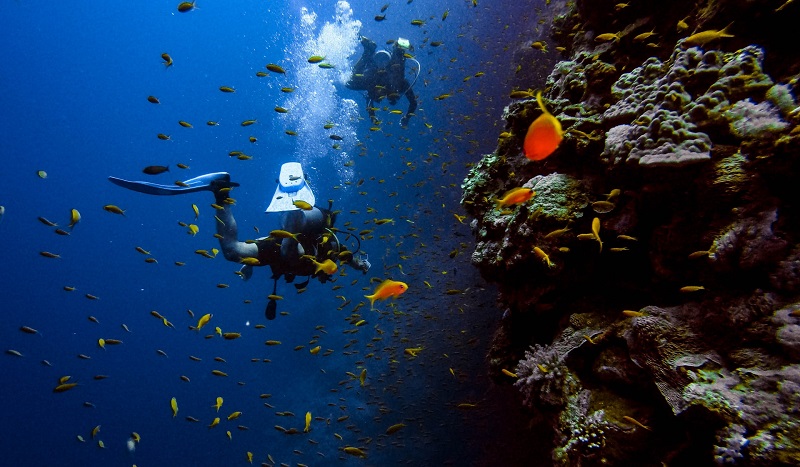 If you have always been fascinated by the colorful marine life and things that lie beneath the ocean's surface, Havelock is the perfect place to be. There are several dive sites spread across the island and you will also have many professional diving schools offering assisted experiences and scuba courses throughout the year.
The best time to check out the coral reefs and Marine life around Havelock is between the months of September and May – basically winters and spring. This is also the time of the year when the underwater visibility is best and the sea is at its safest.
#6 Celebrate Holi in Mathura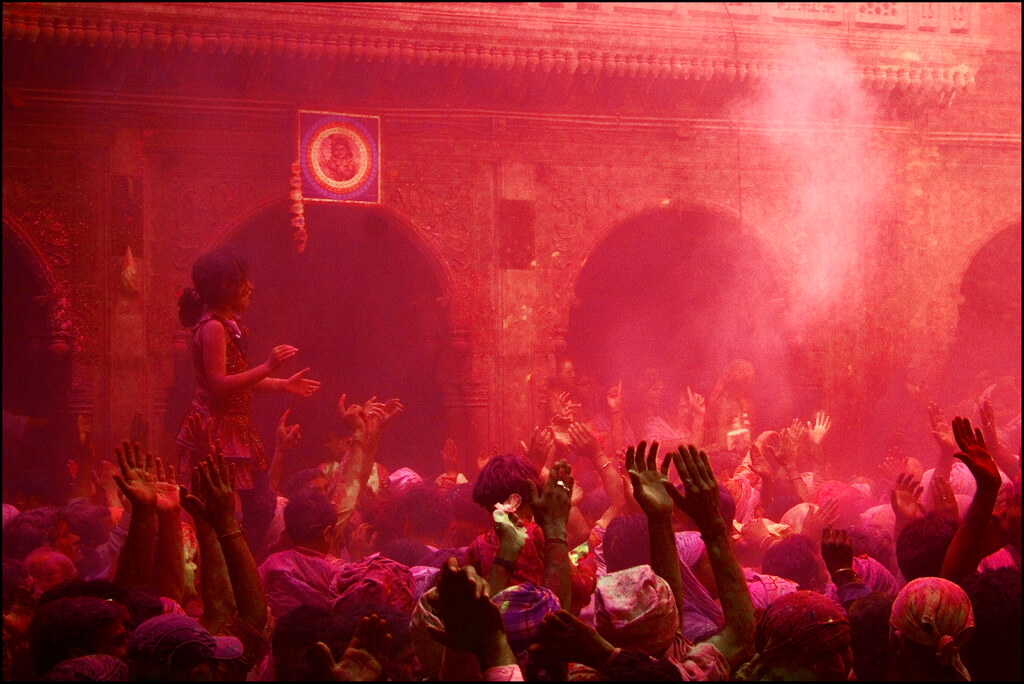 Holi is one of the most colorful festivals of India. Well, if you are planning to experience Holi at its best, Mathura will be the perfect pick. The birthplace of Lord Krishna, Mathura really comes alive during the days of the festival and you will have people of all kinds join you in the celebration. Be prepared to get smeared in colors!
The 2023 Holi would be celebrated on the 8th of March and if you have really wanted to enjoy the spirit of the tradition at its best, makes your plans right now! You can also travel to Agra from Mathura to visit Taj Mahal – Wonder of the world which is around 50 Km's only from the city.
#7 Trekking in Triund, Uttaranchal
This is strictly for adventure lovers and travelers with a love for the outdoors. At 9200 ft, Triund offers one of the most beautiful and picturesque treks in this region through the well defined forest trails overlooking the Kangra Valley. The trail starts 7 kilometers from Dharmakot and it will be advisable to hire a guide for the best experience.
The best time for this trek would be in the summers, between the months of March and June. However, the trek is open throughout the year and offers different experience depending on the season.
#8 Explore Auroville, Pondicherry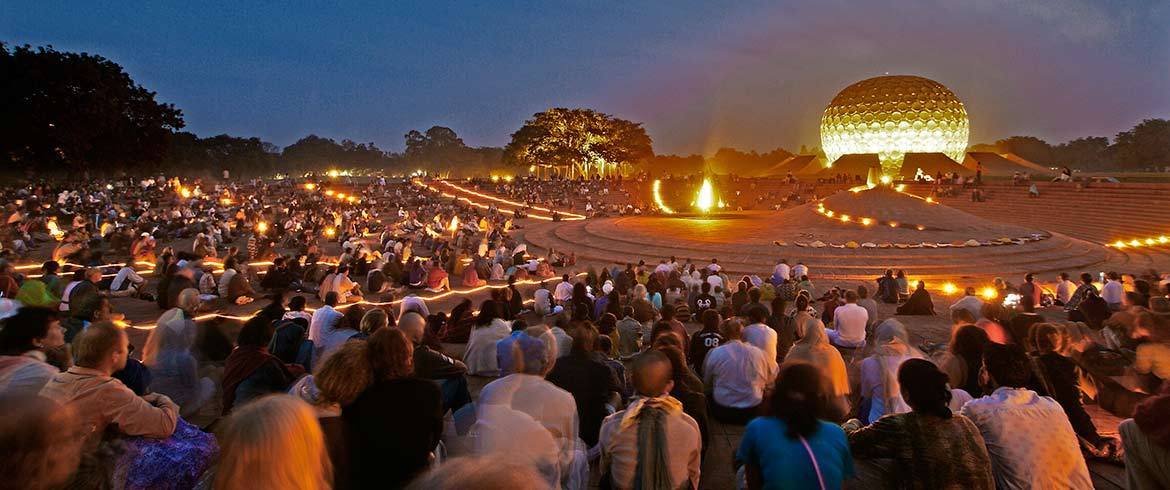 An experimental township in Tamil Nadu, Auroville is a perfect place to relax and take a break from your daily routine. Rather than a weekend destination, Auroville demands that you spend a few days to soak in a spiritual and cultural experience. This township was designed to accommodate men and women from all part of the globe and in progressive harmony. Visit this place and you will sure feel to have come somewhere outside India. The city even has its own governance! The best time to be here is between December and March, when the valley is a pleasant green.
#9 Visit Wagah Border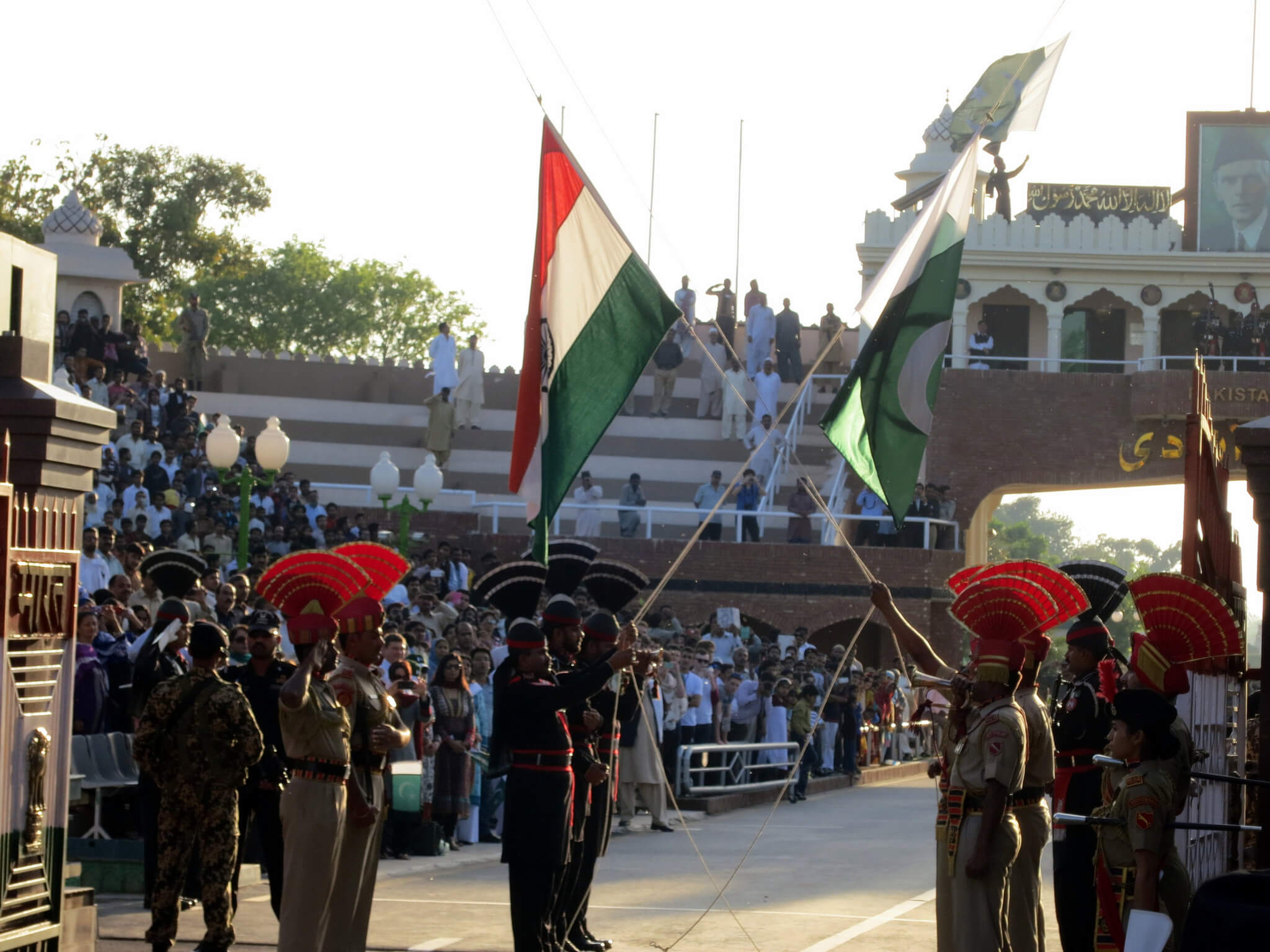 The only crossing point in the Indo-Pak border for foreigners, the Wagah border is 29 kilometers from Lahore (Pakistan) and 27 kilometers from Amritsar (India). Be ready for several check point but this sure would be an experience that helps you realize when it is to be at one of the most disputed borders in the world. As of 2014, the border has been open every day between 10 AM and 3.30 PM in the winters. The main event of your trip would be to experience the flag hoisting ceremony (done every day) with pomp and glory.
#10 The Living Root Bridge, Meghalaya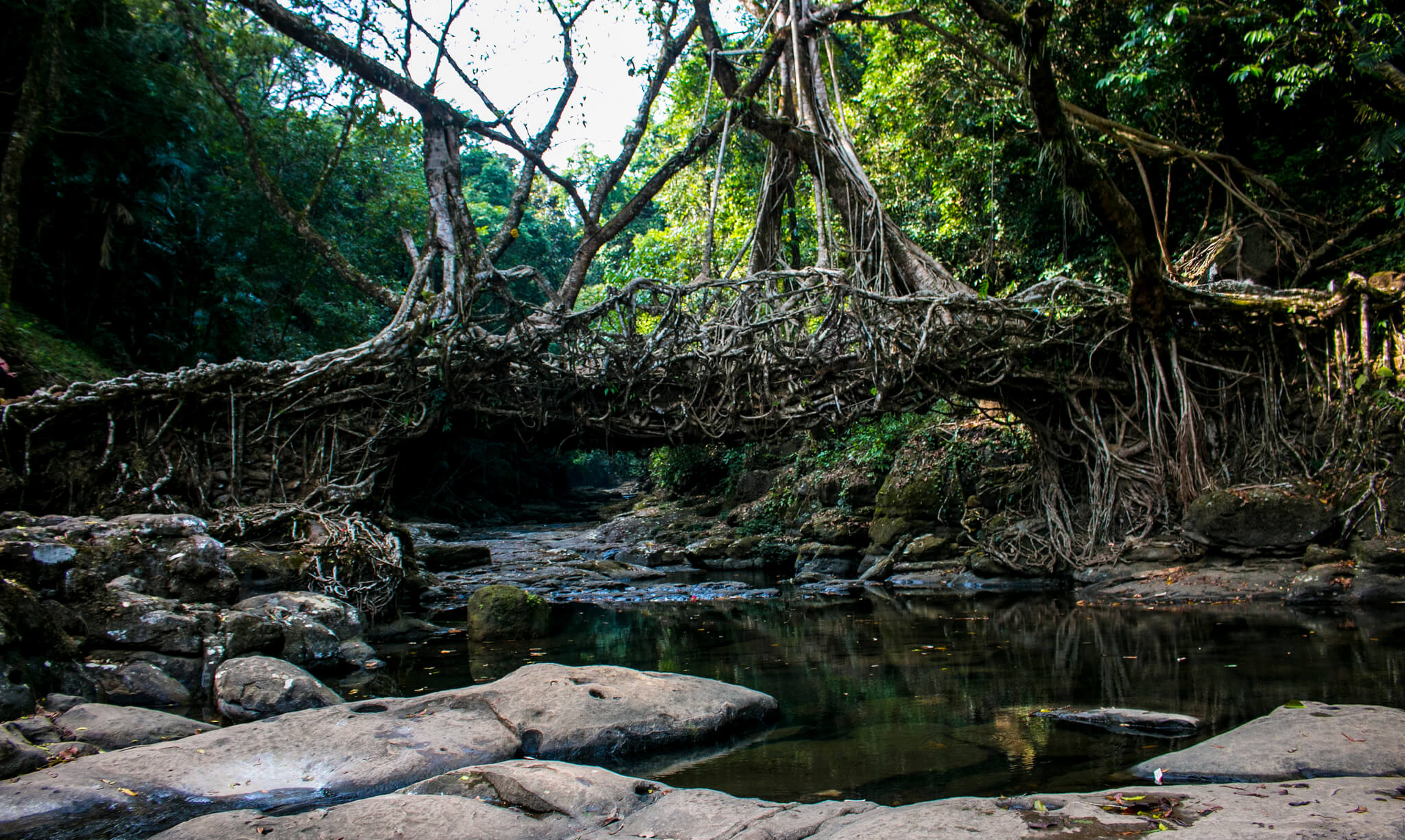 One of the most fascinating World Heritage Sites in India, the living root bridges in Meghalaya are formed by massive Rubber trees and help the locals gets across the mountainous terrain. However, the root bridges have become a popular attraction among adventure tourists, photographers and outdoor/nature lovers. Located in the East Khasi Hills and West Jaintia Hills, they are hundreds of years old and are sure a one of a kind of experience. The best time to cross the living root bridges is between the months of November and April. Avoid monsoons as it can get a little riskier!
#11 Shikara Ride at Dal Lake
A Shikara Ride at Dal Lake, Srinagar is another fascinating experience and the best part is, everyone in your family can join. The Shikara is a traditional boat, big enough to accommodate a whole family and the boatman will give you a ride across the Dal Lake and the lake market. The experience is something similar to riding a Gondola in Venice! The best time to ride a Shikara in Dal Lake is between the months of February and June. Make sure you consult authorized tour operators from Srinagar regarding to safety before you plan your trip to this region.
#12 Rann Utsav at Kutch
Held every year during the December to February the Rann Utsav is hosted on the glistening white desert of the Greater Rann of Kutch. Best accessible from Bhuj in Gujarat, it's a place where the desert tradition and cultures come alive. Do experience a full moon night in the white desert!
#13 River Rafting in Rishikesh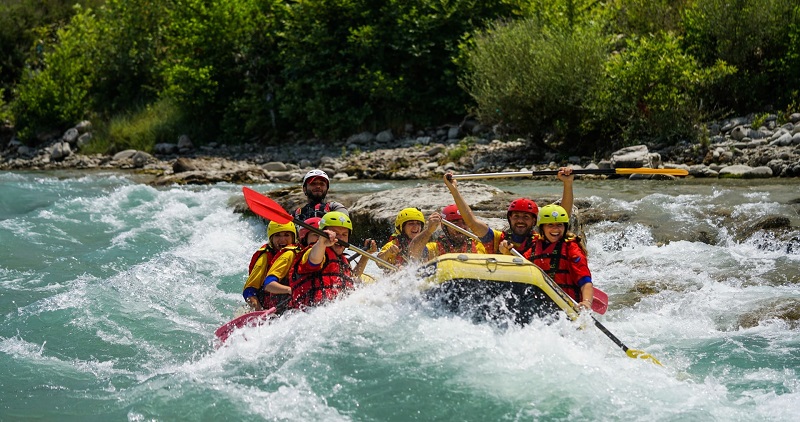 An unmatched form of adventure, river rafting in Rishikesh challenges you both physically and spiritually. The turquoise Ganges water offers an exhilarating experience for all kinds of rafters, regardless of their skills. Choose among the six grades of rapids for the difficulty level you would want to opt for! The stretch of the rafting too depends on your expectations. The best time to visit is the post monsoon season.
#14 Water Sports Activities in Goa (Vagator Beach)
Planning for a Goa trip next winters and want it to be a little different. Why not head out to the Vagator Beach! You can choose among several experiences including Paragliding, Parasailing, Wind Surfing, Banana Rides, Speed Boating, Water Scooters, Bumber, Snorkeling and much more. While these are all day activities, amazing parties, campfires and fun await you at your night out in Vagator! Tourists can also experience the beautiful sunset view from Chapora fort which is around 3 Km away from Vagator beach.
Here is an extensive guide for the tourist planning to visit Goa that will help you to plan your trip in better way.
#15 Explore Ghats of Banaras
India has always been a land of spirituality but the only place that you would be overwhelmed by it is Banaras. Considered to be the holiest city in India, Banaras is situated along the ghats of the River Ganges and a couple of days here will certainly change you as a person. There is no best time to visit the Banaras ghats but the ghats offer a unique experience during the Shiv Ratri festival. Don't miss the sandhya arati, performed every evening at the ghats.
#16 Attend Durga Puja in Calcutta
Bengalis love their festivals but they are certainly at their best during the Durga Puja celebrations, usually held in the month of October. During the 10 day festivals, every corner of Calcutta (Kolkata) comes alive with light decorations, pandals, and people in their best dresses. This is one time of the year when the city never goes to sleep and it is worth an experience for every non-Bengali.
Over to you
Have you explored these places? Do you want us to improve this bucket list with more of such places to visit in India? Feel free to share your views here by comment or via email. We would love to cover those places for TheIndia.co.in
Image Source – Jaimohan (Flickr), Auroville, Ronald Tagra (Flickr), Stephen (Flickr), Anshul (Flickr)