Are you on South India Trip? Want to explore tourist places in Yercaud? Are you aspiring for a family vacation that has relaxation, superfluity, escapade, and pleasure in total? Check the best tourist places in Yercaud in 2023 that will make your journey memorable.
Yercaud hill station in Tamil Nadu is equipped to welcome you with its peerless attractiveness and peacefulness of Mother Nature. Being an unspoiled holiday destination it proposes several fun activities to spend happy hours with family and friends.
This land of orange groves, coffee, fruits, and spice plantation lies in Shevaroy Hill. If you are staying in Yercaud then you can visit neighboring places like Salem, Swamimalai, Hosur, Erode, Namakkal, and a few more.
How To Reach Yercaud?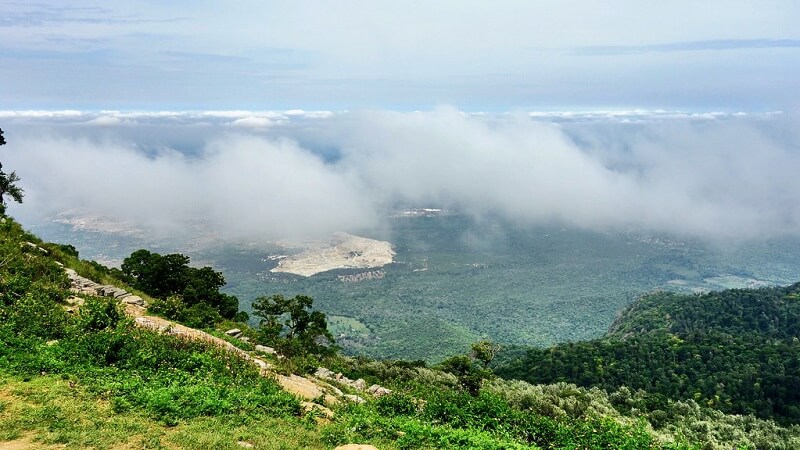 Danishpet (DSPT) Railway Station is the nearest station to Yercaud. Though, Salem (SA) Railway Station is the main terminus 22 km nearby Yercaud.
The Salem Airport is 38 km from Yercaud; hence it is the neighboring one as well. You can also opt for Tiruchirappalli International Airport as it is 168 km from Yercaud.
Buses are obtainable from most neighboring towns and cities to Yercaud. If you are willing to self-drive through the 32 km loop road; it would be fun.
Best Places To Visit in Yercaud Hill Station:
Yercaud Hill Station is considered a prime tourist destination during the summer season and yet an unexplored tourist place for tourists. So, here we are listing some of the best places to visit in and near Yercaud Hill station.
1. Yercaud Lake: Naturally Formed Lake in Tamil Nadu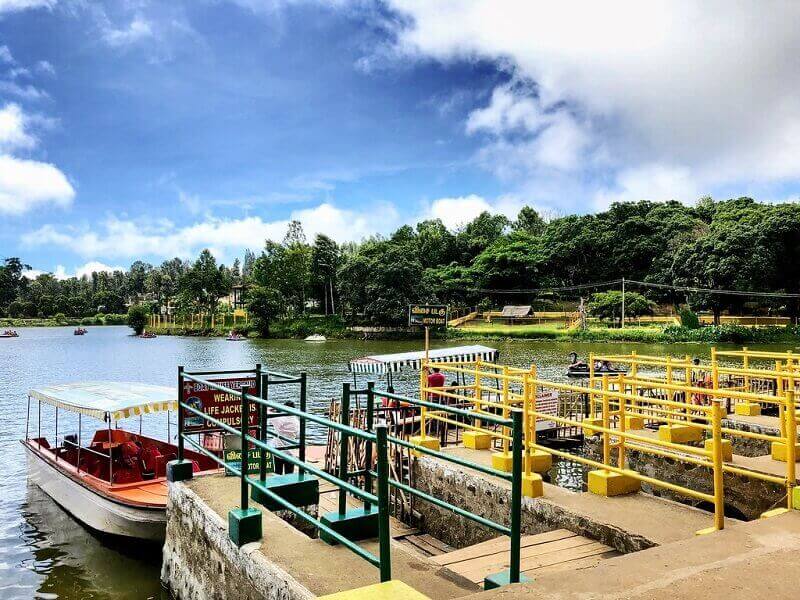 Visit the Yercaud lake for catching the wonderful panoramic views of the mounts and lavish green plains. While going through absolute serenity, you can also pacify your taste buds at the bistros and food joints at the lakeside.
This is one reason why, nature and food lovers; are attracted here equally. A boat ride on the lake will offer you many moments for clicking.
2. 32-Km Loop Road Trip – Must Thing to Do in Yercaud
This loop road with turns like U-pins having barriers on both sides offers a ride of a memorable 32 km. Drive here only if you are self-assured about your driving expertise. Hiking in the environs is amongst the best things to do in Yercaud.
3. Pagoda Point – Major Tourist Spot in Yercaud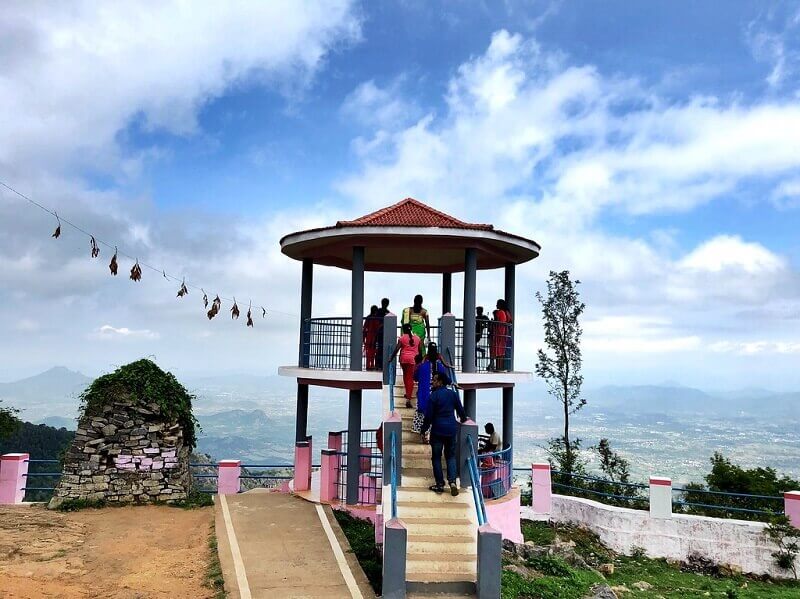 Divulged with mesmerizing and scenic tourist attractions of the Yercaud, it offers the most wide-ranging sight of hills from here. Approx. five km from the Yercaud's bus stand this place is correspondingly well-known as Pyramid Point as of the four loads of shingles heaped like a pyramid. Visit here in the day hours to have the best views.
4. Silk Farm & Rose Garden – Popular Sightseeing Place in Yercaud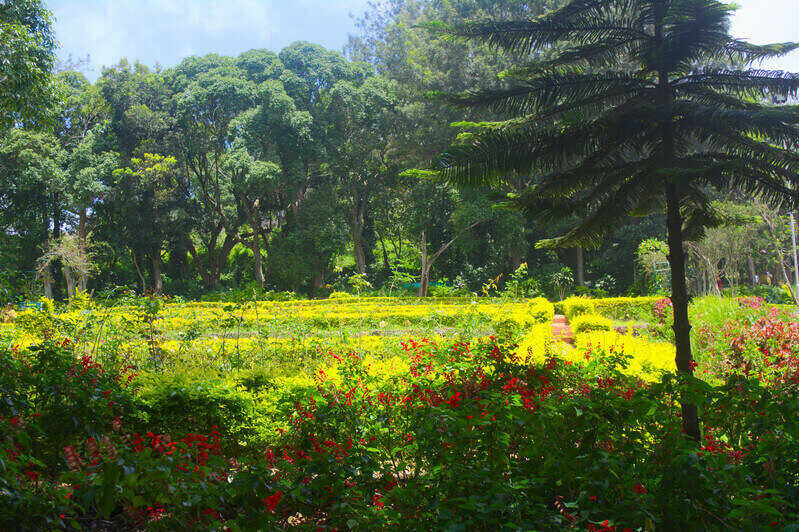 It would be a visit packed with information and entertainment. The flamboyant roses in the garden will fascinate you to know more about different species of roses.
You also get to learn more about their breeding process. Similarly, you will get to discern more about the helpfulness of upbringing the silkworms and fabricating silk from the sheaths.
Must Visit: 13 Best Places To Visit In South India In 2023 To Beat The Summer Heat
5. Bear's Cave: Adventure place in Yercaud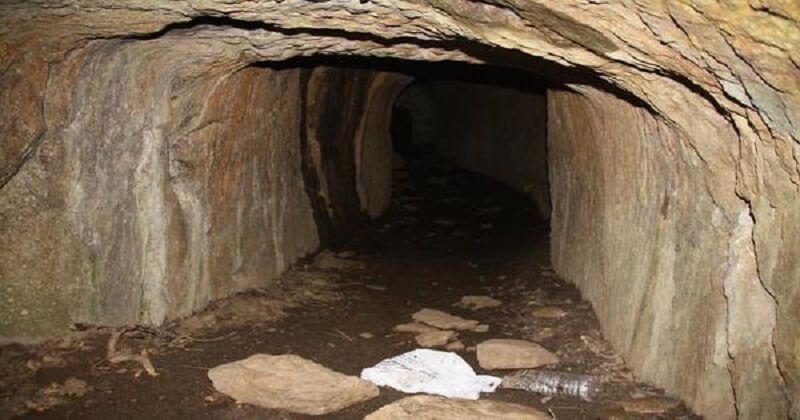 Sited near Norton's Bungalow, the Bear's Cave is supposed to be the domicile of Lord Murugan. This is on the way to Shervaroyan Temple. If you are an adventurist soul; then visiting here will entice your soul.
6. Kottachedu Teak Forest – One of the Best Places to See in Yercaud
It is a pristine forest. Taking a noiseless long walk in nature is a blissful thing to do here. You can catch sights of Yercaud's diverse wildlife. Capture ant-eaters, bison, foxes, paradise flycatchers and swallows into your camera silently. Take a halt by the Vanier River and its adjoining dam.
7. Kiliyur Waterfalls – One of the Famous Tourist Places in Yercaud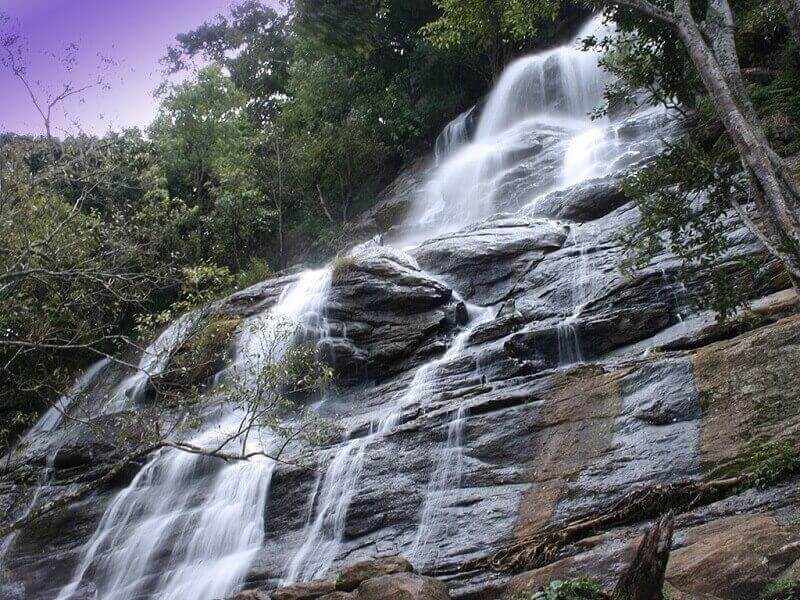 Don't you think that during the summer season waterfalls are the coolest tourist destination for any tourists? Well, These Kiliyur falls are formed by the spilling over waters of Yercaud Lake.
Dwindling from the height of 300 ft., these falls make a cherished view. You can also walk here on the two km pathway in line to falls. Visit here only during day hours.
8. Deer Park – Must Visit Place in Yercaud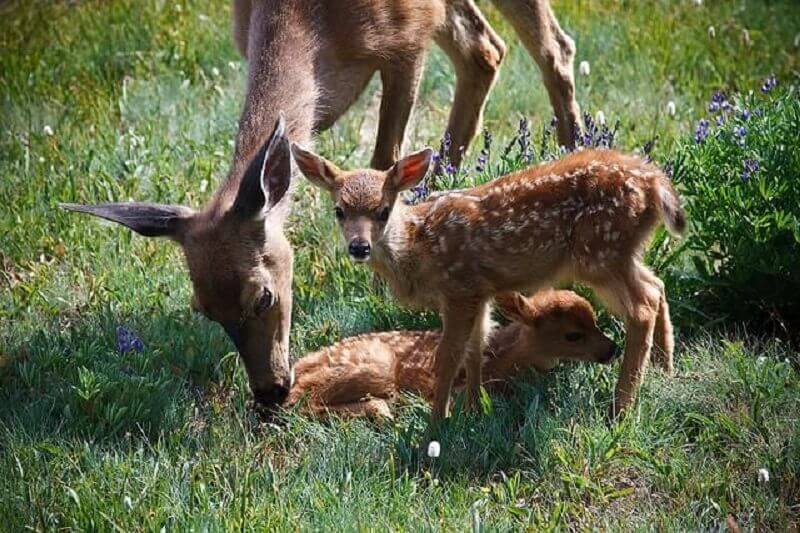 Revive your soul in the company of Deer, Ducks, and Peacocks roving liberally in the park. It is situated on the banks of Yercaud Lake; therefore the greenery in the park is enlivening enough.
9. Lady's Seat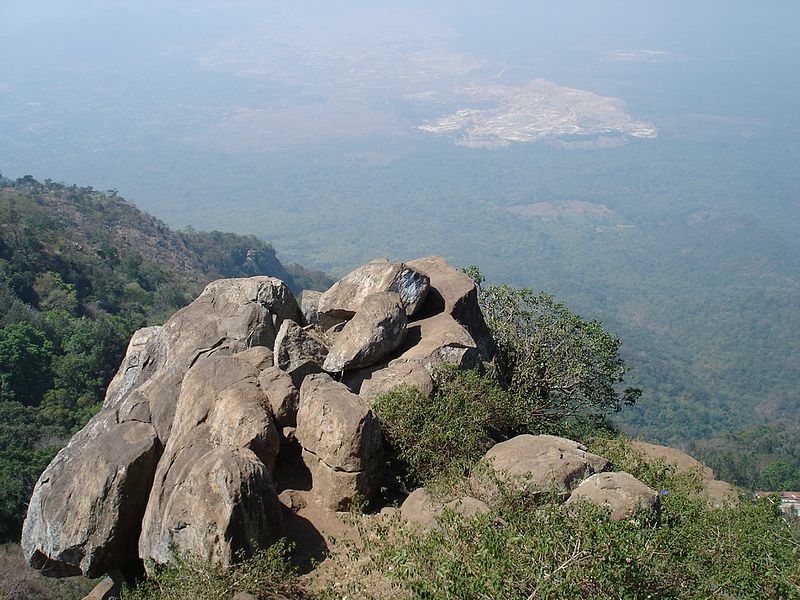 It is a viewing platform that supervises the zigzagging Eastern Ghat road. It offers a remarkable view of Mettur Dam and Salem town. Further, the place also houses an observing tower, which is well-appointed with a telescope to relish the stunning view. This watching tower is open for tourists only in the day hours.
10. Shevaroy Hills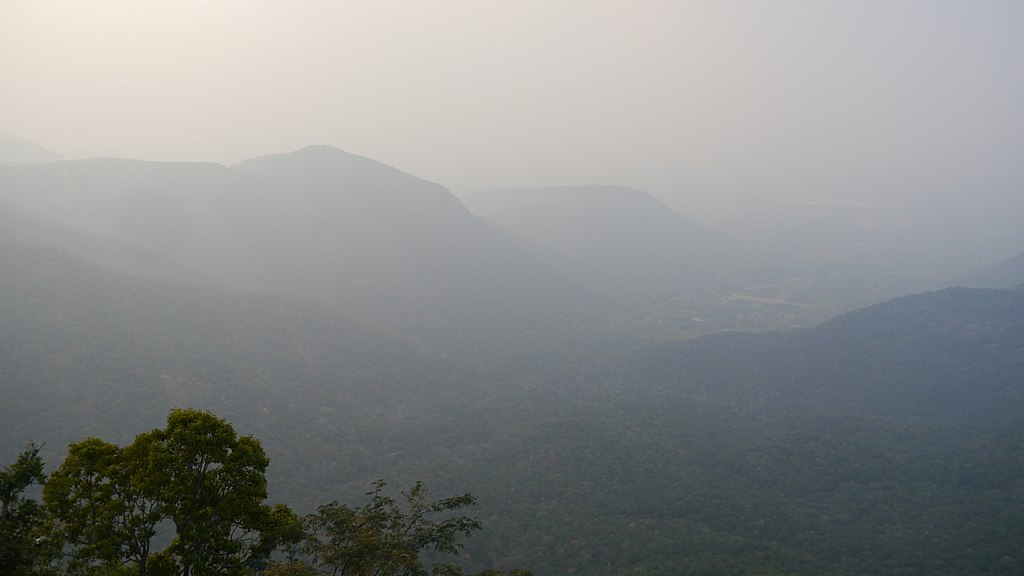 Shevaroy Hills is one of the best tourist places in Yercaud. This hill is amazing people specially visit the place to get relax and feel nature. There are a few old cottages and homestays that are situated in this hilly area. People can spend 2 days on weekend days
Must Visit: 10 Best Places To Visit In Kerala During Monsoon In 2023
Best Time to Visit Yercaud Hill Station
The best time to visit Yercaud is for summer vacations from March to June. Though most people plan a weekend trip to Yercaud, it is recommended to visit Yercaud for a week's time. Most tourists preferred to visit Yercaud during May month because of several activities including 7 days long "Summer Festival".
Let's Pack Up for Yercaud
This 'Land of 7 Forests', situated at a height of 1515 meters above sea level is ready to welcome you in summer. It is recommended to plan holidays in Yercaud from October to June. In May, a seven-day Summer Festival is organized which takes in flower exhibitions, dog shows, boat races, and village carnivals.
Kindly share your experience if you visit the tourist places in Yercaud soon in the upcoming summer season.
FAQs on Yercaud Tourist Places:
Are there any wildlife sanctuaries near Yercaud?
Yes, there are wildlife sanctuaries near Yercaud such as Shevaroy Hills Wildlife Sanctuary and Kalrayan Hills Forest Reserve.
Can I visit Yercaud for a day trip?
Yes, it is possible to visit Yercaud for a day trip, especially if you are traveling from nearby cities like Salem or Coimbatore. However, staying overnight allows you to explore the hill station more leisurely.
Is accommodation easily available in Yercaud?
Yes, Yercaud offers a range of accommodation options including resorts, hotels & homestays to suit different budgets and preferences.
How can I reach Yercaud?
Yercaud can be reached by road from major cities like Chennai, Bangalore, and Coimbatore. The nearest airport is Salem Airport, located about 38 kilometers (24 miles) away.
What activities can I do in Yercaud?
Visitors to Yercaud can enjoy boating in the Yercaud Lake, trekking to various viewpoints, exploring the botanical gardens, visiting tea and coffee plantations, and indulging in adventure sports like ziplining and rock climbing.