Tamil Nadu, the state known for its Dravidian-style Hindu temples is famous around the world. Valparai situated amidst the hilly area of this state has gained popularity over the years. It is one of the best places to visit for a holiday that you have been longing for. Situated in the district of Coimbatore, this little place has much to offer from temples to falls, view-points to dams, you name it and you have it. Plan your vacation during the months of March and April as there are many places to see in Valparai and becomes exquisite heaven to be at. Here is a glimpse of Valparai, Tamil Nadu for you.
Top 11 Valparai Tourist places
#1 Loam's View Point
View this post on Instagram
For a perfect capture and a good time, Loam's viewpoint (named after Mathew Loam who is spotted on the road in 1886) is the best place to be to get picturesque photographs. If you are a fan of Bollywood movies, you are sure to get impressed with the green vegetation all around as one of the places to see in Valparai. It is located on the Valparai-Pollachi route. The view of the Aliyar Dam is breathtaking for sure as one can view the mountain road and the sapphire water
#2 Sholayar Dam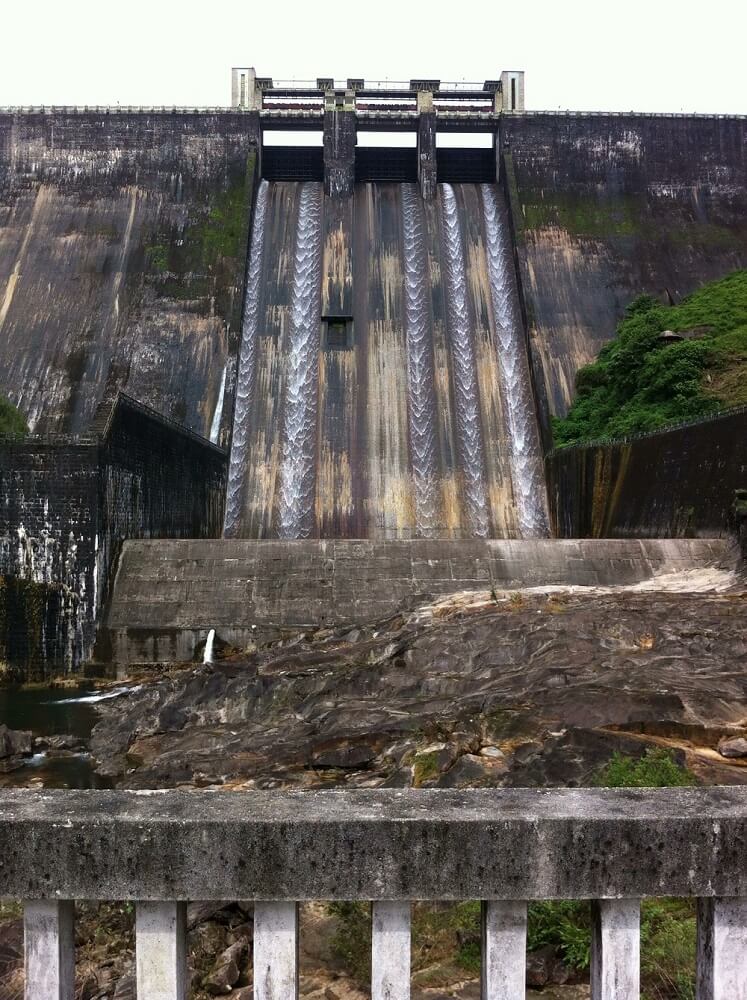 The Dam is a part of the Sholayar Hydroelectric Project and is one of the favorite Valparai sightseeing places. The dam is located approximately 20 km from Valparai. It is a must place to visit in Valparai to witness the freshness of water and air. It is a photographer's paradise for sure as one can view has a panoramic view through this dam. The drive to Sholayar Dam is thrilling as it surpasses through the dense forest (you must take permission from the forest department. This is done by your tour guide!)
#3 Balaji temple
When you are in the state of temples and deities, how can you not seek solace here! From many of the temples in Valparai places to visit Balaji temple, you cannot fail to spot. It is located near the village of Karamali is 10 km from Valparai. This temple is a must-visit for its frosty and serene ambiance. The drive to the temple can be adventurous if you can spot a Panther on your way. There are Panther crossing signs that can be an expedition to remember.
Read More: Famous Temples In Kolkata – The City Of Joy
#4 Chinnakallar Falls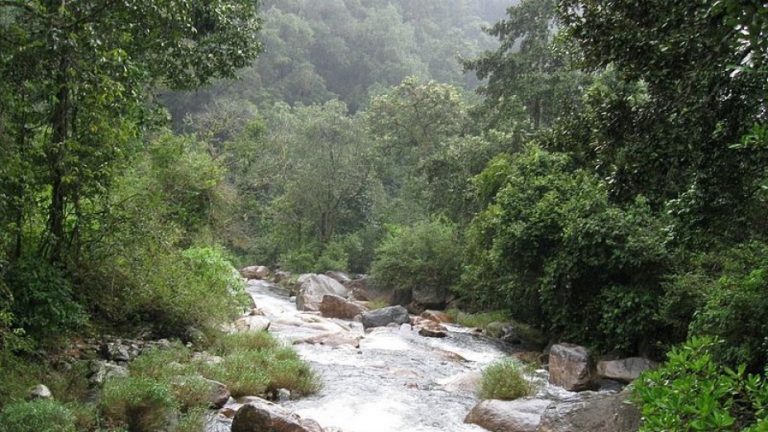 God must have been really kind to bestow such an amazing location in Valparai. Chinnakallar Falls is located in Anamalai Tiger Reserve and is one of the preferred Valparai tourist places. The Forest ranger takes you to the waterfall area. The drive is picture-perfect. The waterfalls are fresh and make one rejuvenated totally. It is one of the recommended Valparai tourist places to visit.
#5 Nallamudi Poonjolai (Nallamudi View-point)
View this post on Instagram
Call this as the 'Shimla of South' where the view from here is spectacular. The place is serene and calls for its visitors to twine in its beauty.
#6 Aliyar Dam
Nothing matches with Aliyar Dam but its quintessential beauty of cool climate and mesmerizing view. The Aliyar Reserve Forest which is nearby is also a great place you should visit. The dam constructed for irrigation purposes is located between Pollachi and Valparai of the Aliyar River. The best part is you can go ahead with the boating sprint. The dam hosts a children's part, aquariums, Mini Theme-Park, and restaurants to keep this place at pace with other tourist attractions. The mountain backdrop makes it different from others making it the most delightful place to visit in Valparai.
#7 Monkey Falls
View this post on Instagram
The locals call it Chinna Kutralam. It is the place where you get to see many monkeys. Located near Azhiyar Park and Siddashram, Monkey falls is famous for other imposing reasons like trekking route to the stretch of evergreen forests and rocky cliffs. The waterfall isn't gigantic which means it is safe for children to play around. So if you are on your way to Coimbatore, you can halt here, have a picnic time, and then move ahead.
#8 (Grass Hills) Indira Gandhi Wildlife Sanctuary and National Park
View this post on Instagram
If you are someone who is looking in for some action, this is the place to be. It is popularly known as Amamalai Tiger Reserve. This Reserve is located in the Anamalai Hills of Pollachi. The forest bungalow is regal. Keep your shutterbugs ready to capture, Sambar deer, Bison, tigers, elephants, and Malabar giant squirrel, Langurs, peacocks and many more. Trekking is the best way to explore this Sanctuary. Do get a forest guide along with you to witness the tranquility of wildlife. Grass Hills known for its beautiful weather and tea factory estate is the path to the National Park.
#9 Tiger Valley
Tiger Valley offers an impressive view of the upper Azhiyar reservoir and Kadamparai. What's more interesting are the windmills that take make you dazzled completely. Kodak moments at tiger valley make it the most likable places to visit in Valparai.
#10 Karamalai Annai Velankanni Church
View this post on Instagram
The unique architectural proficiency brings tourists to this place. Located on a hilly area of the tea plantations, is 15 minutes drive from Valparai, approximately 10 km away from it. Amongst many places to see in Valparai, every tourist wishes to visit the Church. Karamalai Annai Velankanni Church is situated on the top of a hill giving a majestic view of Valparai at a glance.
#11 Kuzhankal River View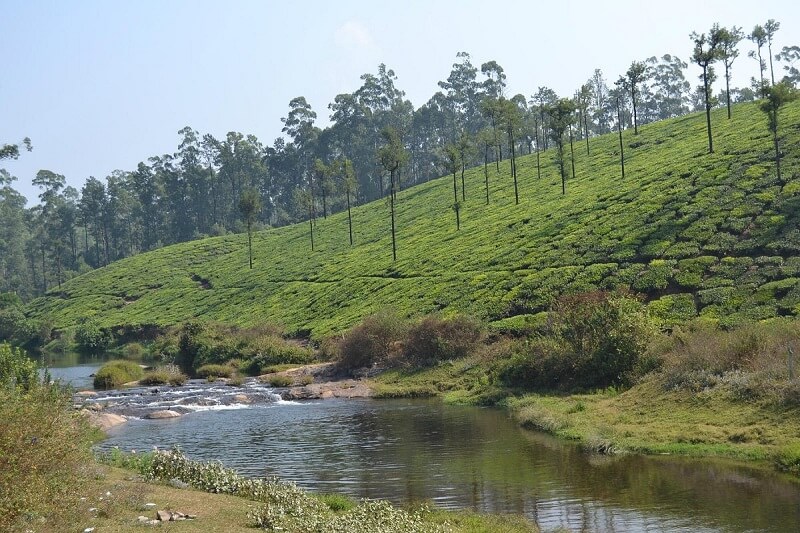 Valparai's Kuzhankal River View is a stunning riverside viewpoint. Picnics are popular here, and it is a popular place to include in Valparai packages. A popular tourist attraction in Valparai is Koozhangal or Koolangal River. Swimming and relaxing in lush green surroundings are enjoyable in the river's pure freshwater. As the level of the river is low, this is an excellent place for families and kids who want to play in the water.
Read More: 20 Best Places To Visit In Kodaikanal – The Princess Of Hill Stations
This March all set to visit Valparai and must go to the Valparai sightseeing places. And there are lots of places to visit near Valparai such as athirapally falls, Kodaikanal, Monkey Falls, and many more.