Do you have a travel bucket list where all the places are different from each other but possess equally strong reasons to be worth a visit? Does this list include tourist places of Kolkata? If not, you need to think twice. Having a perfect blend of art, history, and culture, Kolkata is a place where every travel lover should visit once in a lifetime. Its eccentricities, over-crowded street shopping stalls, rich spattering of Victorian architecture merging into drab ancestral neighborhoods that have once seen better days, are simply more than adequate to make a tourist adore and cherish the City of Joy. Let's get started to explore the places to visit in south Kolkata
Its eccentricities, over-crowded street shopping stalls, rich spattering of Victorian architecture merging into drab ancestral neighborhoods that have once seen better days, are simply more than adequate to make a tourist adore and cherish the City of Joy.
Different parts of this city have different vibes. This is a city where the old and traditional vibe meets modern and stylish versions. In today's post, I'll talk about the South part of Kolkata.
Let's Unravel South Kolkata!
Green open parks, fresh air, old temples, premium hospitals, less congestion and a modern feel make South Kolkata one of the prime parts of the Kolkata.
5 Best Places to Visit in South Kolkata
Let's have a walk to its worth-mentionable 5 places to visit.
1. Temples: Kalighat & Birla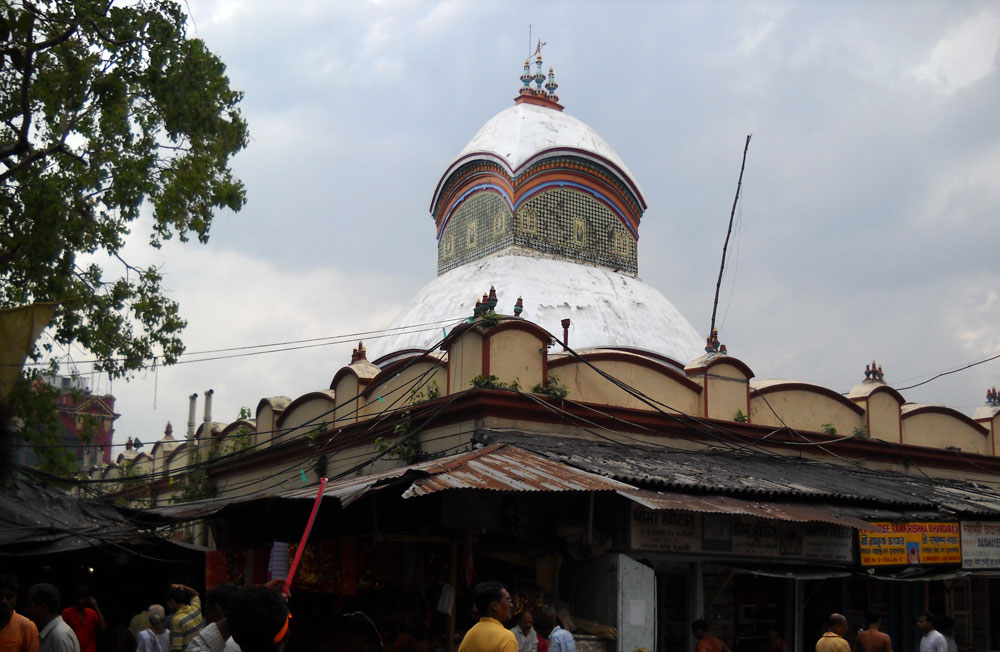 Devotees around the world flock to this historical temple of Kolkata to offer prayers and seek blessings. Lying on the course of Hooghly River, this temple is considered as one of the iconic holy places to visit in Kolkata. The structure of the temple was completed under the patronage of zamindar Sabarna Roy Chowdhury's family in 1809. The idol of Goddess Kali in the temple has a unique structure, having huge eyes, and gold-made long tongue and four hands. This is certainly a place that should be included in your Kolkata travel itinerary if you want to have a memorable and unique experience in an ancient temple. Here you can pay your homage, seek blessings, make offerings or simply take a holy dip into the river.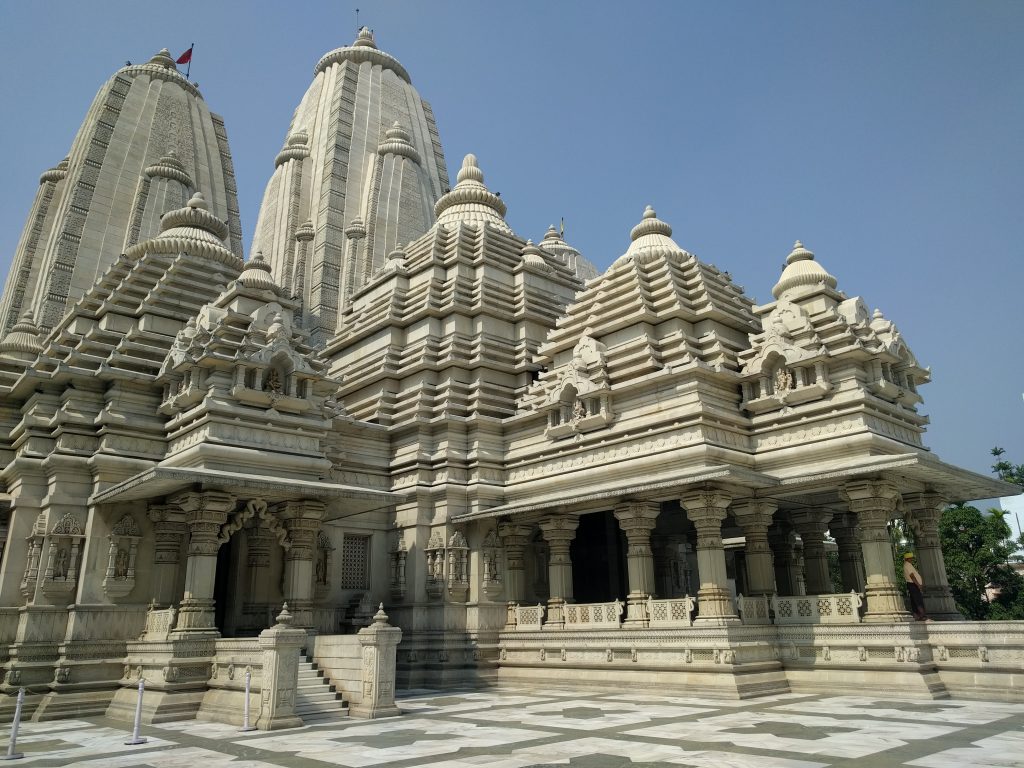 Kolkata's another architectural masterpiece with a holy vibe that captures the attention of many tourists is Birla temple. It took almost 26 years since 1970 to complete the construction of this temple. Made of white marble, this temple is a delight to visit because of its jaw-dropping architecture and a majestic aura in the evening.
2. Eco Park: One of the Best Places to Visit in South Kolkata
Eco Park, situated in New Town, covering the space of around 480 acres and 104 acres water-body, is truly a pleasure of the senses. This is a well-maintained park that has wonderful things to create a visual treat for people of all ages. Ice skating to kayaking, cruising to zorbing, dining at a floating cafe in the middle of lake, having a lazy walk through lush greenery – Eco Park has many reasons to keep you engaged with a fun-filled day every time of your visit here.
Ever since its inauguration in December, 2012, this place has continued being a refreshing treat to the eyes of the visitors. A recent wonderful addition to this recreation park is a land of almost 3 acres displaying miniature versions of 7 wonders of the world. It's truly among the best places to visit in south kolkata.
Timing: – Tuesday to Saturday from 12 PM to 7.30 PM
Sunday from 11 am to 7.30 PM
Ticket Fare: INR 30 / head (Ticket counter closes at 6.30 PM)
3. Rabindra Sarovar: Among the Famous Places in Kolkata
Are you a nature lover or a photo fanatic? Do you want to spend some time enjoying solitude, pebbled pathways surrounded by long green trees, quiet water and chirping of birds? Do you want to click some great photos while sitting in the lap of nature on your visit to Kolkata? Then Rabindra Sarovar, also known as Dhakuria Lake is the perfect place for you. It is a man-made lake, created in 1958 and named after Rabindranath Tagore.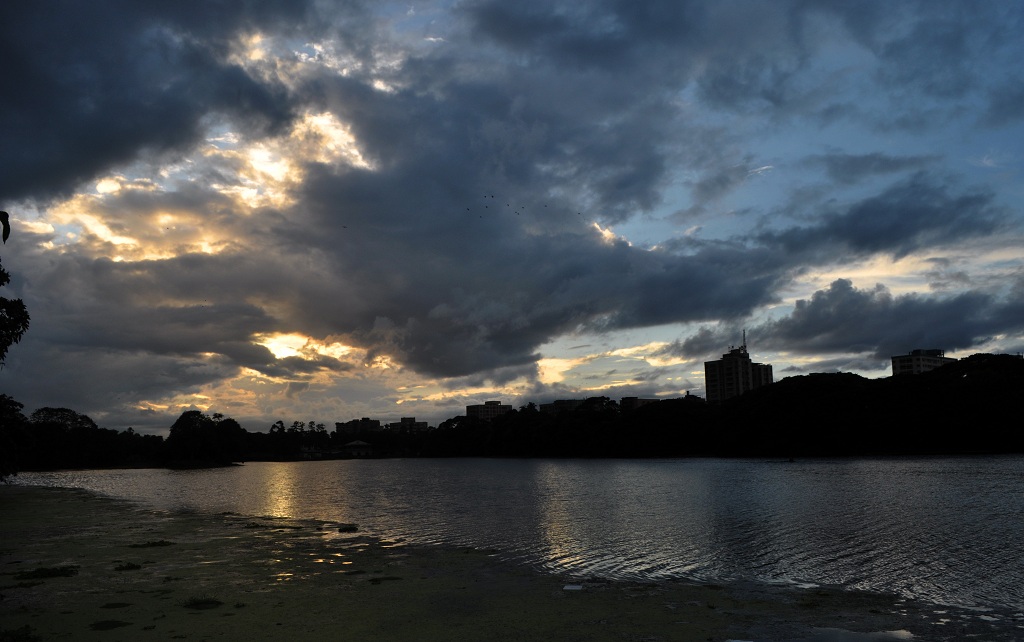 The place also includes a theater, Buddhist temple and a mosque. The best time to visit this place is early morning or late afternoon to enjoy its captivating beauty. During winter, you can see lots of birds here.
Timing: All days a week from 6 AM to 6 PM
4. The National Library of India
Situated in Alipore, The National Library of India is considered as the largest library in India by volume and the country's library of public record. One will feel amazed to see the huge collection of around 2.2 million books, 86000 maps, and 3200 manuscripts in this library. The place covers around 30 acre lush green area in Kolkata.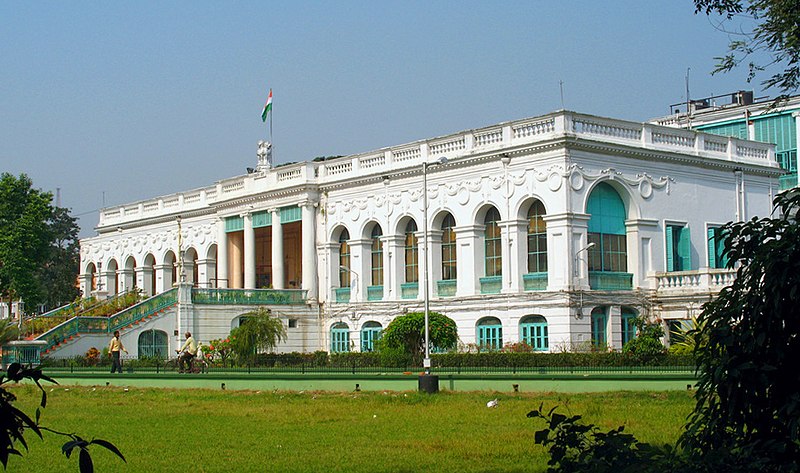 The ancient architecture of the building and thick foliage surrounded by the area add an excellent touch to its beauty. If you are a book lover, you must come to this place once to see the huge collection of books. Also, you can click excellent pictures and take a walk around the campus.
Timing: All working days from 9 am to 8 pm. Saturday from 9.30 am to 6 pm.
5. Science City Kolkata: The Largest Science Center in the Indian Subcontinent
This is the largest science centre in the entire Indian subcontinent. This large dome-shaped museum along with associated buildings can be located in Topsia. It is a place where people of all ages can spend a whole day and enjoy to the fullest. Inaugurated in July, 1997, this science museum is filled with "wow" moments and fun facts.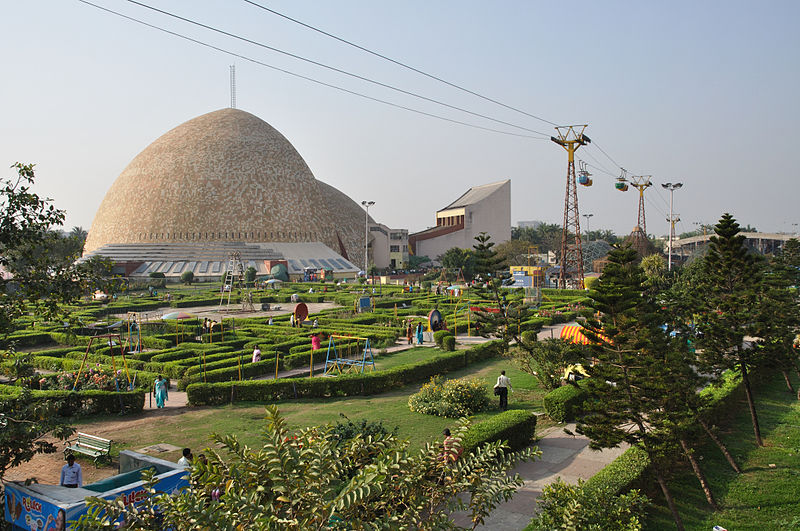 Its attractive, educational and engaging environment will successfully grab your attention, no matter how old you are. This place has various attractions, from "Science on a Sphere", showing planetary information with video projectors, to "Evolution of Life – A Dark Ride", displaying various events of evolution with robotic animal models, and "Digital Panorama", giving a panoramic experience of human evolution.
Timing: Everyday from 9 AM to 7 PM
Ticket Fare: Entry fee is INR 60. There is a concession in fare for students in organized group tours and BPL card holders.
Let's Dig In the Best Food Junctions
i) Balaram Mullick & Radharaman Mullick

Kolkata is famous for its wonderful sweets of a wide variety. Here in Kolkata, sweets are more than just food; it is an emotion closely connected with the essence of people's being. On your trip to Kolkata, you will find countless sweet shops in almost every corner of the city. However, talking about some of the best shops that have class apart, Balaram Mullick and Rdharaman Mullick is worth-mentioning. Ever since its establishment in 1885, this sweet shop has always been showing its unique approach in sweet making. Situated in Bhawanipore, this place offers a wide variety of sweets that never fail to satisfy the sweet tooth of customers.
Must-try: Rosogolla, Mishti Doi, Pithe, Sandesh, Chhanar Jalebi, Almond Ginger Cookies, etc.
ii) 6th Ballygunge Place
Filled with a vintage charm, this restaurant offers traditional and contemporary bengali delicacies in a wonderful ambiance. The restaurant is in a century-old bungalow in Ballygunge, having an aura of tradition, history and heritage everywhere around. Ever since its establishment in 2003, the restaurant has been successfully meeting the gastronomic desire of people in Kolkata with its curated menu. On your trip to Kolkata, you must come visit this restaurant once to indulge in the aroma of Bengal's finest delicacies.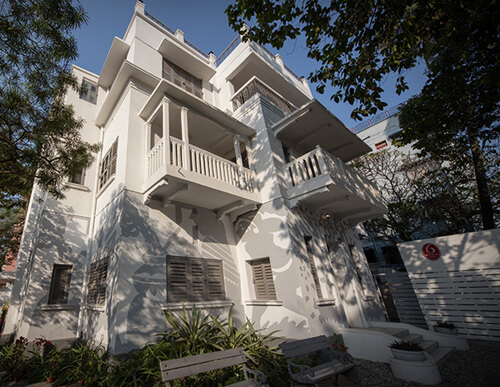 Must-try: Dab Chingri, Kosha Mangsho, Doi Potol, Bati Chochchori, Fish Kabiraji, etc
iii) Mishti Hub
As the name suggests, this place is truly a hub for best sweets in Kolkata. Located in Eco Park Gate no. 3, Mishti Hub has counters for various sweet shops that have already been operating for the last 25 years and more in the city. The extensively skilled architecture of the place is another reason to grab the attention of the customers. If you do not have time to visit individual sweet shops in Kolkata and satisfy your taste buds, come visit this place. This is a one-stop-shop where you will get a wide variety of sweets from the best shops in Kolkata. You can even enjoy famous sweets of other parts of West Bengal as well.
Shop till You Drop at Gariahat
Shopping in Gariahat is something that you should not miss on your trip to Kolkata. Considered as shoppers' paradise, this place offers a huge variety of things. From Food items to home decor, daily essentials to accessories, garments to gadgets – in Gariahat, you get all at best possible price rates. And not only the street shopping, the place also has some iconic shops for sarees and gold jewelries. In a nutshell, Gariahat defines roaming around stall to stall through narrow lanes, bargaining, eating tasty street foods and experiencing the true essence of Kolkata while being in the heart of Kolkata.
Do you think the saga of having the best time of life on your trip to Kolkata ends here? Actually, it does not. Other than North and South Kolkata, there are some places in Central oar of the city that you must visit to have unforgettable experiences. Let's have a brief view on that.
Bonus Places You Can't Just Miss
A. Park Street
Since the British rule, this place has been the main evening recreation zone for the people of Kolkata. In fact, during the period of 1970 and 1980, the major amount of Kolkata's nightlife used to take place in this place, with many restaurants and clubs located here. Various musicians had played here at many night clubs and restaurants, such as Trinca's, Oly Pub, Peter Cat, Mocambo, Moulin Rouge and more.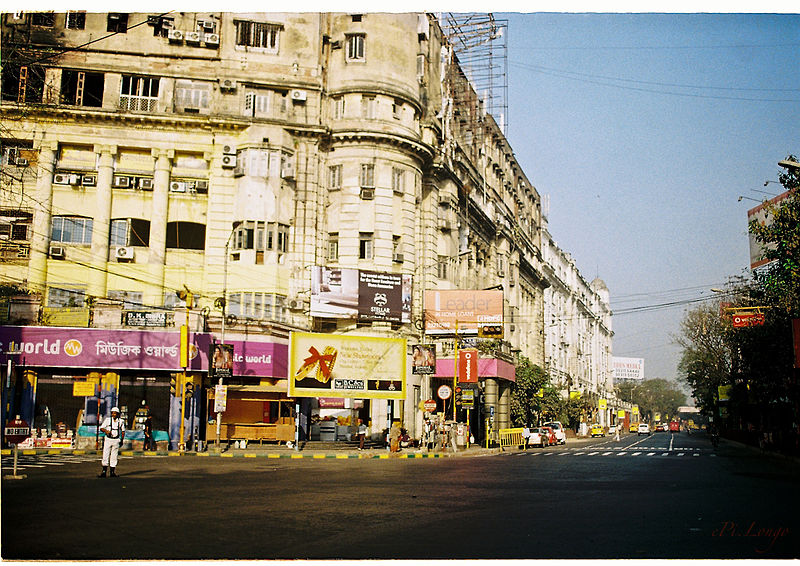 Currently, the scenario is still the same. You can spend a whole day here walking through history and culture, and eating food in famous cafes and restaurants. Also, during the time of Christmas and New Year you can enjoy Carnival in Park Street all night long.
B. Victoria Memorial: One of the Best Places to Visit in Kolkata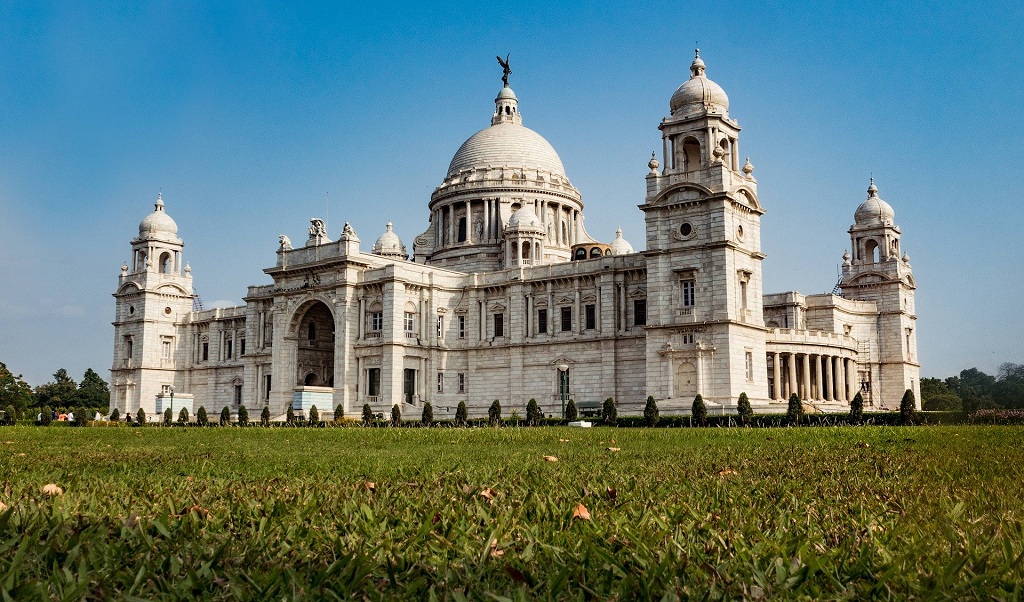 To relive the Victorian era in today's world, you can come to Victoria Memorial. The place was built in the memory of Queen Victoria's 25 years of rule in India. Surrounded by around 64 acres of lush green land, this marble-made memorial hall has magnificent structures, breathtaking architecture and wonderful paintings.
C. Prinsep Ghat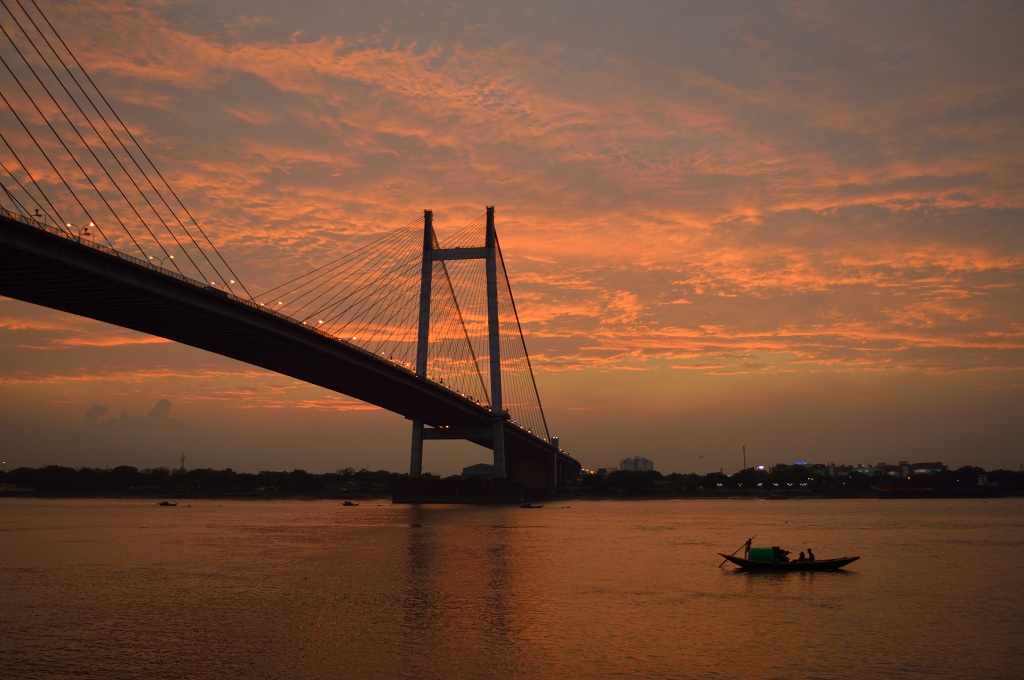 Situated on the banks of the Hooghly river, Prinsep Ghat is the place where you can have a lazy walk or sit idly while enjoying its magnificent structures and Greek/Gothic designs. With the excellent view of Second Hooghly Bridge in the background, admiring the sunrise and sunset while taking a lazy walk on the river bank or having a boat ride on the river are some of the recreational activities here.
D. Biryani from Arsalan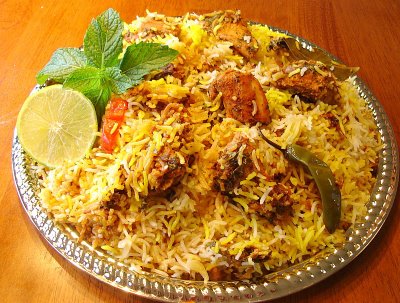 Nawab Wajid Ali Khan, the last ruler of Awadh, is said to introduce biryani in Kolkata. One major thing that makes Kolkata biryani distinct from traditional Awadhi biryani is the presence of potato in it. Moreover, you can find eggs in it as well. Biryani in Kolkata is a dish where meat, potato and rice get slow cooked in a covered handi along with various spices like cardamom, clove, saffron, mace, and sweet attar.
When it comes to finding the best place to enjoy a plate of authentic Kolkata biryani that can leave your taste bud scintillating, Arsalan is the name worth-mentioning. If it is the first time for you to taste Kolkata biryani, visit Arsalan's Park Circus outlet because this is where its story started.
Must-try: Arsalan's Special Biryani (Chicken/Mutton)
E. Dacre Lane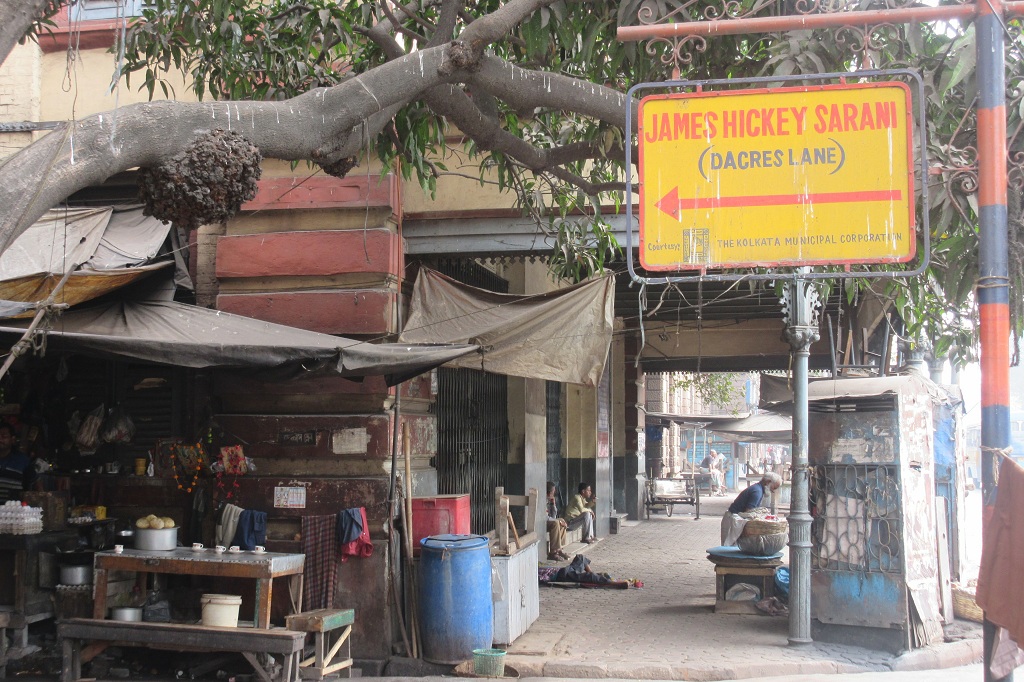 If you are a foodie and want to taste some lip-smacking street foods in Kolkata, come to Dacres Lane. More than 200 years old, this narrow lane was named after Philip Milner Dacres, one of the collectors during British era. Here Mr. Dacres used to meet sailors over meals. Today, the tradition remains almost the same. Loads of people from nearby offices come here and meet their friends, colleagues over meals. From tea to lassi, chowmin to chicken stew, rice to halwa – you can find all types of tasty foods in various stalls across the entire lane. In a nutshell, this place has something to proffer everyone. Explore this place and experience some good food at modest price.
Must-try: Chicken/Mutton stew from Chitto Babur Dokan, Lassi, Juice, and more
Final Thoughts:
Hope, this post will help you explore the City of Joy in a better way and feel its true charm to the fullest.
Are you planning a trip to Kolkata? You must go to the places I have discussed in this post. If you have already finished your trip, share your experience here. I'd love to know about it.
FAQs on Places to Visit in South Kolkata:
What are some good shopping destinations in South Kolkata?
Some good shopping destinations in South Kolkata include South City Mall, Quest Mall, and Gariahat Market.
What are some must-try dishes in South Kolkata?
Some must-try dishes in South Kolkata include puchka, kathi rolls, mishti doi & rasgulla.
Are there any parks or gardens to visit in South Kolkata?
Yes there are several parks & gardens in South Kolkata including Rabindra Sarobar, Maidan & Deshapriya Park.
Is it safe to travel to South Kolkata?
Yes South Kolkata is generally considered safe for travelers.
What are some historical sites to visit in South Kolkata?
Some historical sites to visit in South Kolkata include Victoria Memorial, St. Paul's Cathedral & the Indian Museum.