Saputara monsoon festival is going to start from 11th August to 10th September.
Monsoon season of this year has already started and most of the parts of India experience heavy rainfall. This is the best time to plan a trip to the hill station where you can enjoy the greenery, waterfall, and rainfall. If you are also planning for a monsoon trip, the Saputara monsoon festival is the best option for you! In this article, I will take you through Saputara and will show you why you should visit Saputara in the monsoon during the festival.
Introduction to Saputara: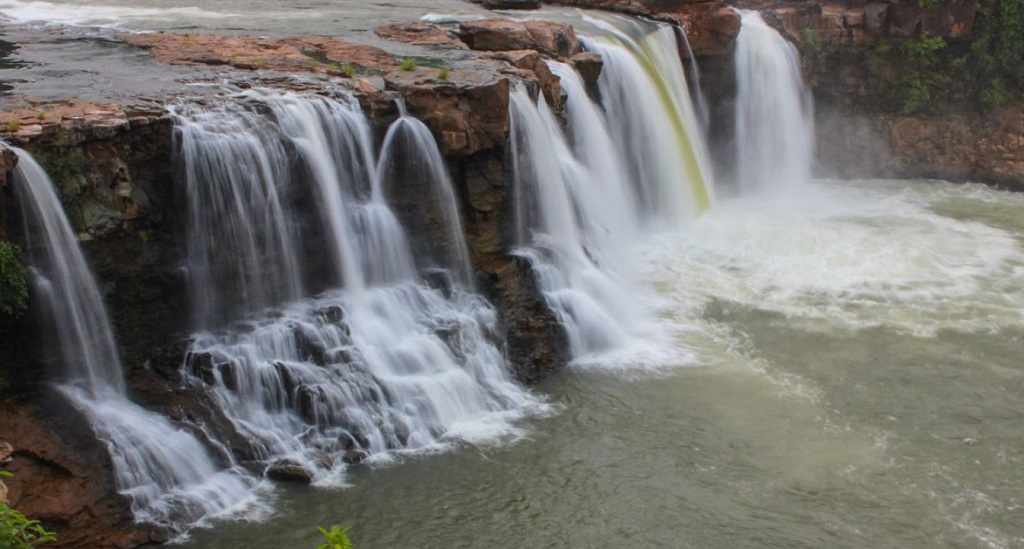 Saputara is one of the prominent hill stations of Gujarat situated at an elevation of around 3000 ft above sea level; it is visited joyously by people in and around Gujarat. It is on flat terrain in the Dang forest zone of Western Ghats i.e. Sahyadri range. It stands for the 'Abode of Serpents'. The local communities here worship a snake's image on the banks of the river Sarpaganga on the day of Holi. Saputara was developed as a planned hill station offering facilities like guesthouses, gardens, swimming pools, boat club, auditorium, rope ways and a museum by Gujarat Tourism. The temperature in summers reaches upto 32°C and goes down to 27°C. In winters, conversely, the temperature stays between 16°C to 10°C. Though, monsoons here receive an average rainfall (from July to September) of 255 cm every year. Hence, it is the reason behind organizing Saputara Monsoon Festival annually.
Saputara Monsoon Festival:
Gujarat tourism organize Saputara monsoon festival every year and the schedule for Saputara Monsoon Festival is recently announced. Generally, it is organized by Gujarat Tourism with a view the aim of endorsing Saputara as a hill station and catching people's attention towards its numerous natural and traditional lures. This festival features a large number of activities and attractions for those visiting Saputara in this period. Various cultural events and boat races are the prime charms here.
Schedule of Saputara Monsoon Festival Event
Gujarat tourism official website has already announced the event dates on their event calendar and the information is mentioned below.
Important dates and information from Saputara Monsoon Festival:
Event Name: Saputara Monsoon Festival
Venue: Near Lake Area, Saputara
Gujarat Tourism offers exceptional package trips to Saputara from Surat throughout the festival month. We will provide more information about different packages and trips offered by Gujarat Tourism during Saputara monsoon festival.
Recent updates from Saputara monsoon festival organizers
Recently we received the below feedback from the authority about the schedule of the Saputara Monsoon Festival:
The fixed schedule is yet to be published however during festivals the programs are as follows:
Voluntary trekking in the forest on trekking route developed by forest department with trained guide organised by a notified area authority for which registration is done during cultural program every night.
Tribal dance shows, street magic shows, fun characters, and selfies with children comic heroes during the day at various locations.
Cultural program in the evening that includes daangi tribal dance, musical orchestra party, comedy artist program, daayro and such other entertaining events in evening after 7 pm
Other usual attractions are paragliding, boating, water zorbing, segueway rides, zipline, etc are also available
What to do in the Saputara Monsoon Festival:
There are numerous activities planned for tourists of all age groups. Paragliding, Horse Riding, Camel Riding, Rock Climbing, Boating, Rope-way, and few more adventurous activities like Zip line and Ariel are charged nominal and carried out under the guidance of experts.
You can also join Paper Craft Workshops and Archery Practice sessions to learn with fun. A visit to Varli Arts, Handicrafts and Photography exhibitions would also mesmerize you. Photography is one additional and the mandatory thing you can do if you are a nature lover and enjoy capturing a variety of plants, birds, and greenery at its best.
There are cultural events taking place in the evening to make the visitors enjoy the heritage of the state.
Best Places to Visit in Saputara during Monsoon Festival:
There is list of more than 15 places of interest where you can visit in Saputara.
Aquarium
Gandharvpur Artist Village
Governor's Hill
Hatgad Fort
Honeybees Center
Museums
Nageshwar Mahadev Temple
Purna Sanctuary
Rose Garden
Saputara Tribal Museum
Step Garden
Sunrise Point
Sunset Point
Vansada National Park and few more…
For the period of the monsoon festival, Saputara Lake and Governor's Hill aka Table Top Point are mostly crowded. You can plan your itinerary depending upon your interest.
How to reach Saputara?
Saputara is very well connected from major cities of India but the route is a bit hilly and if you are driving your own car, I only recommend if you are very good at driving in the hilly region. Here is the brief about the distance of Saputara from various cities of Gujarat:
Ahmedabad to Saputara – 400 km
Rajkot to Saputara – 582 km (Via Vadodara)
Vadodara to Saputara – 287 km
Surat to Saputara – 160 km
The nearest popular city is Surat from where either you can go via private transport or can also use public transport to reach Saputara.
Where to stay in Saputara:
There are many lodges, hotels and resorts available in Saputara. Though they would be charged high during the festival therefore it is advised to make advance bookings before you reach there. We recommend checking the Gujarat Tourism hotel in advance. You will definitely enjoy your stay in Saputara.
Final Words:
One must absolutely ensure to visit Saputara in coming monsoon and gather some of the most unforgettable memories of the vacations.
Outings from Saputara can be made to the wildlife sanctuary in the Mahal Bardipara forest, 60 km. and to Gira Waterfalls 52 km away. Saputara is 172 kms from Surat and 250 kms from Mumbai. The Maharashtra state border is 4 km from Saputara.
Hence, plan your visit now.