"Kolkata can make us mad, make us live and make us happy". If you live in Kolkata you too will understand the stated lines. Life in Kolkata is to do with traffic, pollution, hustle-bustle of the roads, meeting deadlines, etc. But no matter how stressful your weekdays have been, let your weekend relax you.
After receiving a tremendous response to our recent article about Ahmedabad weekend getaway, our team studied various related queries for other destinations. Kolkata was the 2nd most popular destination for which we received over 100s of emails asking about:
What are the best tourist places to visit in Kolkata?
Share popular picnic places to visit near Kolkata?
List the best weekend destinations near Kolkata etc.
Our editors from Kolkata did some research on these queries and tried to compile a list of the 22 best places located at 50KM to 200KM distances from Kolkata. You can choose the place based on your interest and can plan your best weekend with your friends, family or your better half. Here we go!
22 Best Places to Visit Near Kolkata
Here are the 22 best weekend places to visit near Kolkata that will give you the perfect place to drive, relax, and enjoy jhal muri at your favorite weekend spot.
1. Bakkhali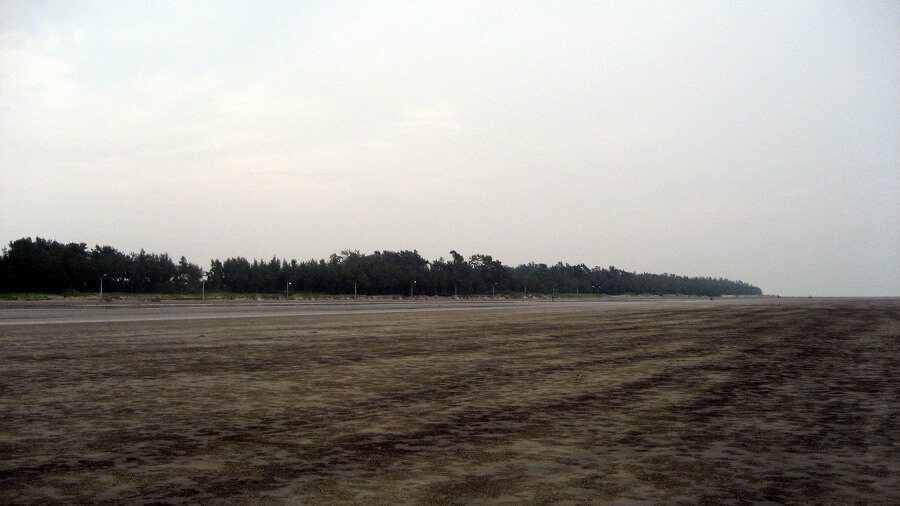 Located just 147 km away from Kolkata, Bakkhali is a small town with beaches, wind farms, islands, boat rides, spirituals, etc. One of the best places is Henry's and JampuDwip Islands. A watch-over is there to give you a panoramic view of the island. Besides, there are large shallow lakes – Bheri, to enjoy your weekend with a combination of islands, lakes, and adventure. Crocodile Reservation Park is perfect for kids to have their set of fun. You can also visit Bishalaxshmi Temple will give you peace of mind.
Distance from Kolkata: 147KM
2. Digha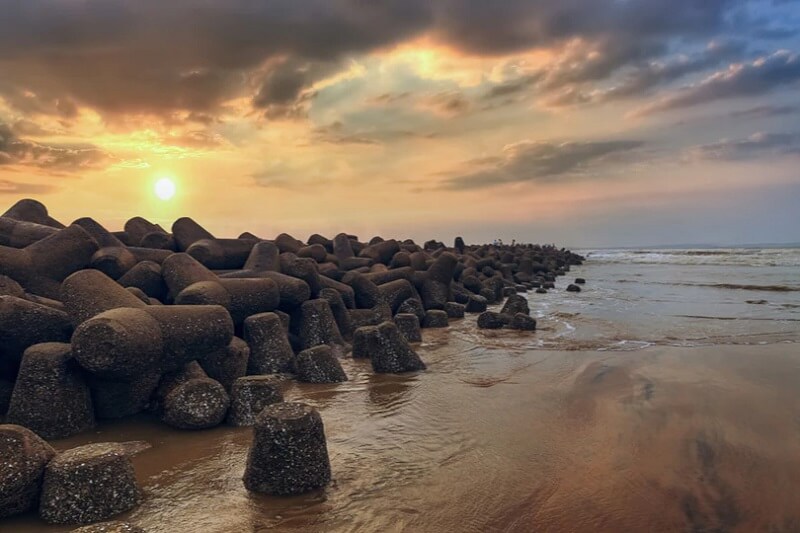 Digha is also known as a beach town in Bengal which is famous for temples, beaches, research centers, and museums. The Temple of Chanadaneshwar is one of the temples to seek blessings from.
The beaches at Digha will take you by surprise with their water sports activities like water skiing, para-sailing, boating, etc. The Marine Aquarium and Research Center are worth taking your kids to enjoy the magnificent aquariums picturesque. For ladies, handicrafts and seashell jewelry are a must-take souvenirs.
Distance from Kolkata: 180 KM
3. Navadvipa (Nabadwip)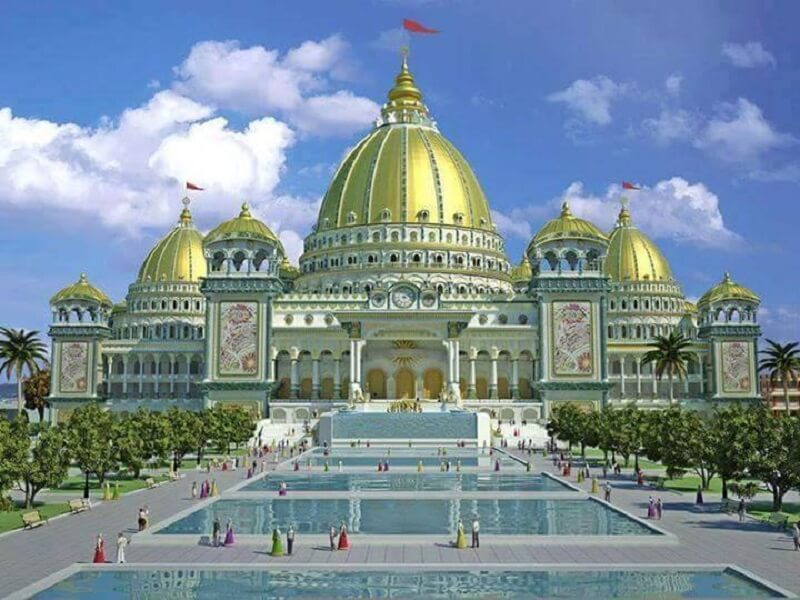 Navadvipa (Nabadwip) known as 'the land of Krishna Devotion' is a group of nine islands and hence the name.
This place is clustered with forests and orchids. Situated on the banks of Ganga, this place is blessed with more than 200 temples and has beautiful winding paths leading to the tiny villages to get the essence of peace and tranquility.
This place is a sure shot getaway whether you are a believer of Lord Krishna or not, Navadvipa ought to make you awe. You could take a ferry ride and have a great time.
Distance from Kolkata: 120 KM
Also Read: Famous Temples In Kolkata – The City Of Joy
4. Sunderbans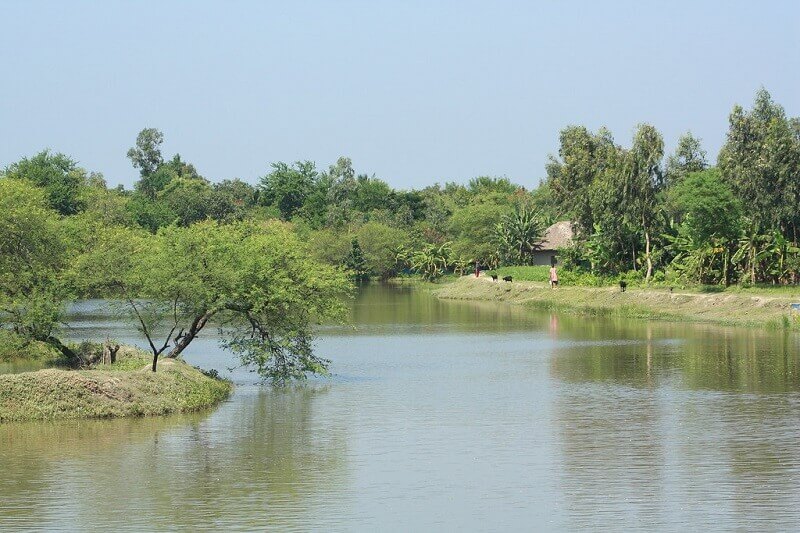 Royal Bengal tigers are best seen in the biggest mangrove forests in the world and are 112 km from Kolkata. Sunderbans is one of the best forest places in India. It is nature at your feet, a perfect ecological balanced place. It is a splendid sight to see 200 royal Bengal tigers inhabiting this dense forest.
Seeing them swim in the water, and hunt for fish is a sight to watch. The best spots to watch Bengal Tigers are Sajnekhali, Sudhanyakhali, Netidhopani and Haldi. Tourists all over the world come to witness the beauty of this sanctuary and how could you miss it? You would also be fascinated to see rhesus monkeys, wild pigs and boars, chital, deers, and much more. There is also a museum to amuse you.
The Herbivore Acclimatization Center in Sajnekhali Sanctuary is a steal. Apart from that you could enjoy a boat ride on the river and find various species of birds. The park charges a nominal fee of Rs. 15/- only.
Distance from Kolkata: 115 km
5. Mayapur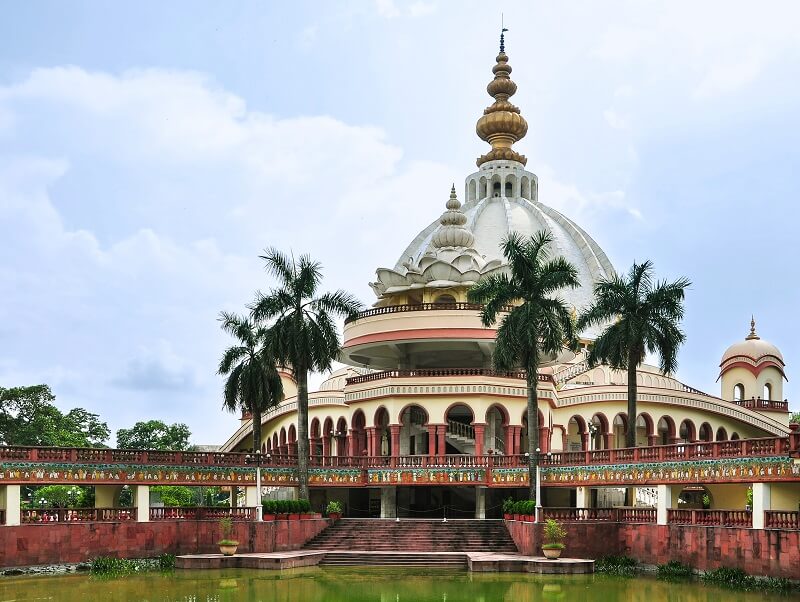 A mere 132 km from Kolkata, between Hooghly and JalangiRiver, is the supreme power blessed place Mayapur. It is a calm and quiet place away from regular city life. The ISKCON temple gives you peace of mind and you are energized for sure. Besides, there's is Ballal Mound and tomb of Chand Kazi to watch around and to sight-seeing.
Distance from Kolkata: 132KM
6. Bolpur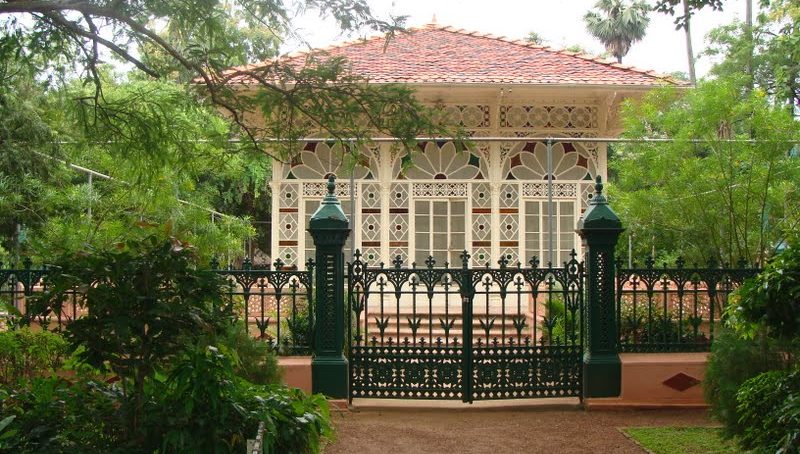 You got to be kidding if you haven't been to Bolpur. It is a destination to get the authenticity of Bengal. With baul songs at the backdrop, the serene atmosphere, red soil of Birbhum, green forest, and the colorful place with its fragrance of love all over.
You can also visit Shantiniketan located nearby:
7. Shantiniketan
You can explore Tagore's Ashram, Rabindra Baban Museum Kala Bhavan, china Bhavan, and sangeet Bhavan. You witness Rabindranath Tagore's Viswa Bharati University too.
Distance from Kolkata: 160 KM
8. Haldia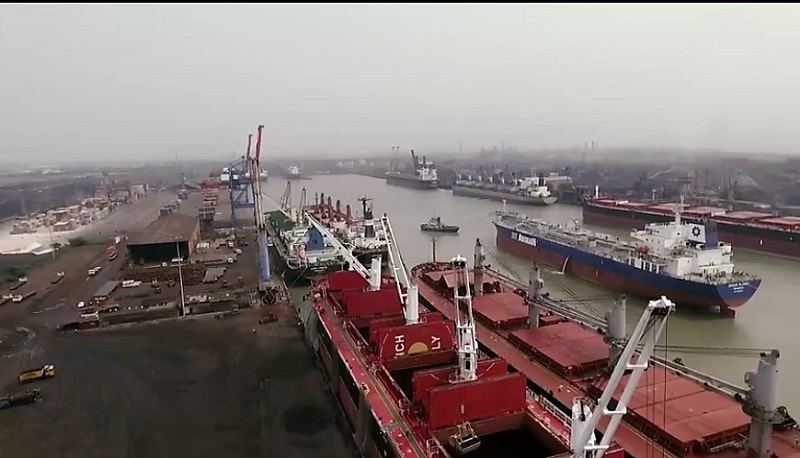 Haldia is located at Approximately 117 km from Kolkata where you can have an exquisite look at Mahishadai Rajbari and Goplajew Temple. Under the rule of Rani Janki Devi, this palace was built with either side temples. Visions treat for sure.
Haldia Dock and port is a must-go. Marine Drive is lined with palm trees, you could take the boat near the shore too. Balughara riverside sunset point gives you a picture-perfect scene. Maynagarh a perfect example of unity in diversity as this is a place where it has a Hindu temple, Mosque, and a Buddhist temple at a hand's distance.
The Ramjew temple of course depicting 90 feet tall idols of Sri Ram, Sita, and Laxman is a pleasurable sight to look at.
Distance from Kolkata: 117 KM
9. Bardhaman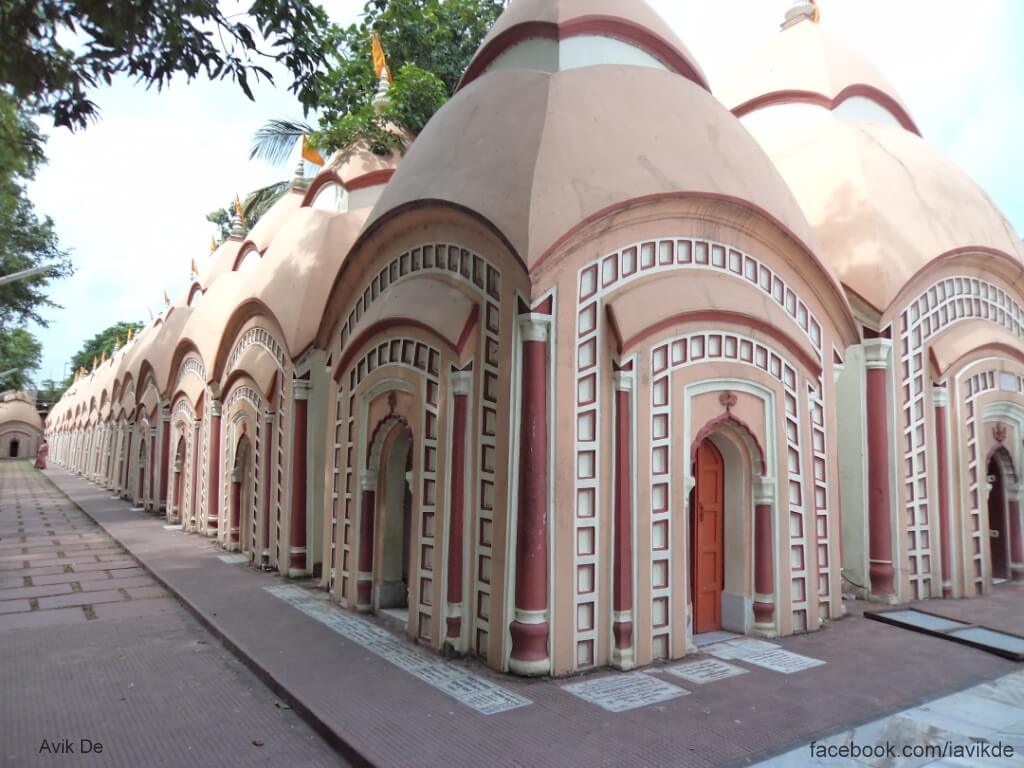 Two and a half hours drive and you enter the land of planetarium and science centers. The red brick church, Christ church is a place to feel solace at. Visiting 108 ShivMandir is imperative. Meghana Saha Planetarium, Science Center and Deer Park are a perfect getaway for kids too. You could also get a rowing experience at Krishnasayar Park.
Kolkata to Bardhaman distance: 100KM
10. Shankarpur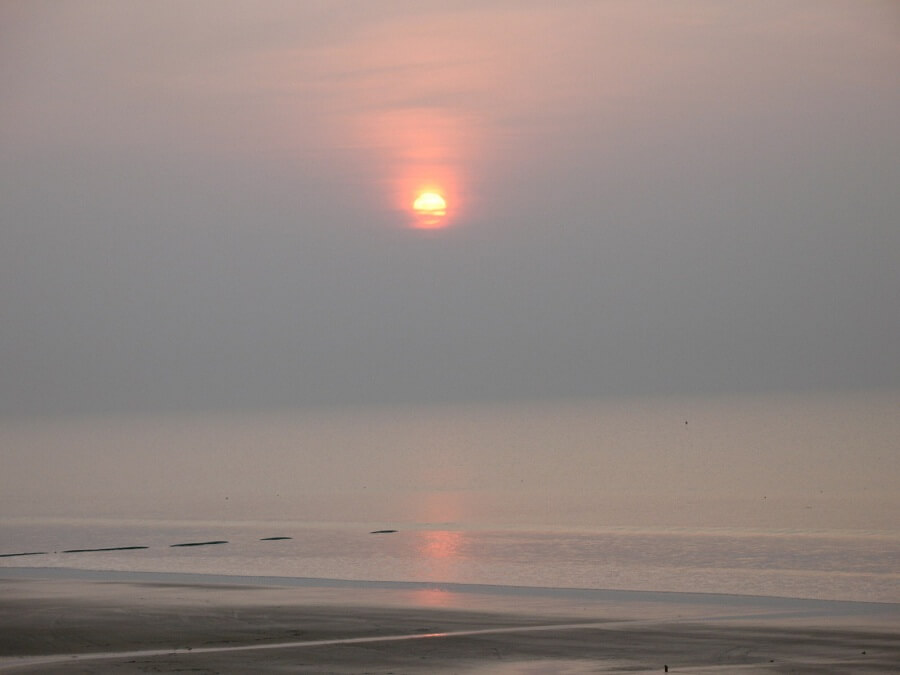 161 km away from Kolkata resides the beaches of Shankarpur. Located in Medinipur district of West Bengal, the secluded place will keep you speechless. The Shankarpur beach with unblemished water and old country charm will keep you spellbound.
Distance from Kolkata: 160 KMs
11. Tajpur

If you are looking for an adventure, you ought to be at the Crab Beach with fir trees surrounding it which is 180 kms from Kolkata, the Tajpur. It is famous for its water sports like parasailing, zorbing, riding coastal bikes. You can also visit the other side of the shore, Mandarmoni for a day picnic. You also mustn't miss the river Mohona and the fisherman village to get the old country feel. Go to the Casuarinas' Groves and Keya flower shrubs; you ought to feel one with nature.
Distance from Kolkata: 180KM
12. Bishnupur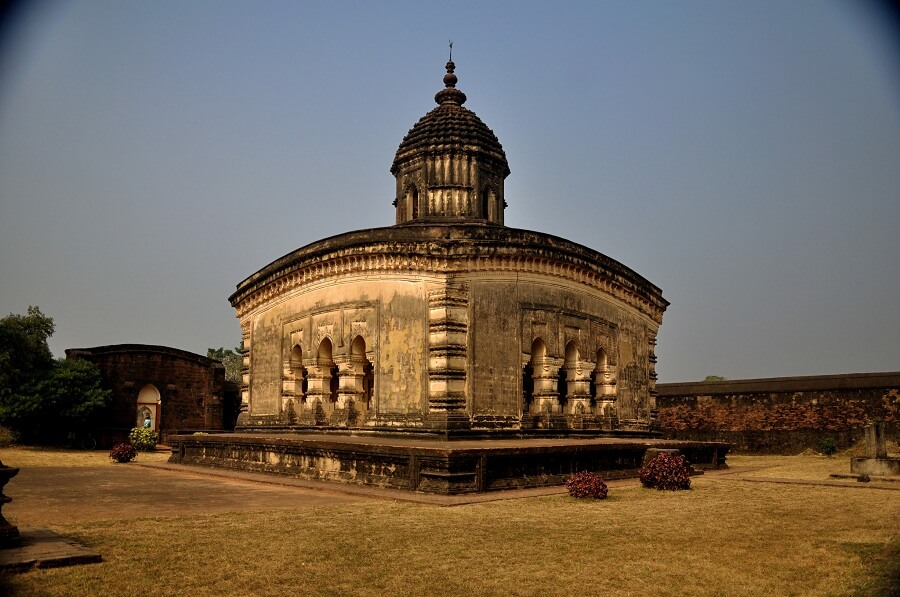 Bishnupur is a land famous for terracotta temples, balucheri sarees, and Bishnupuriya Shree Krishna Raslila. Bishnupur alleviates as the oldest brick temple, Rasmancha. Jorebangla temple is a must-see architecture. Lalji temple will surprise you with its ornamental stucco decorations on low relief carvings. There are many landscapes to give you picturesque sight.
Distance from Kolkata: 140KM
13. Hooghly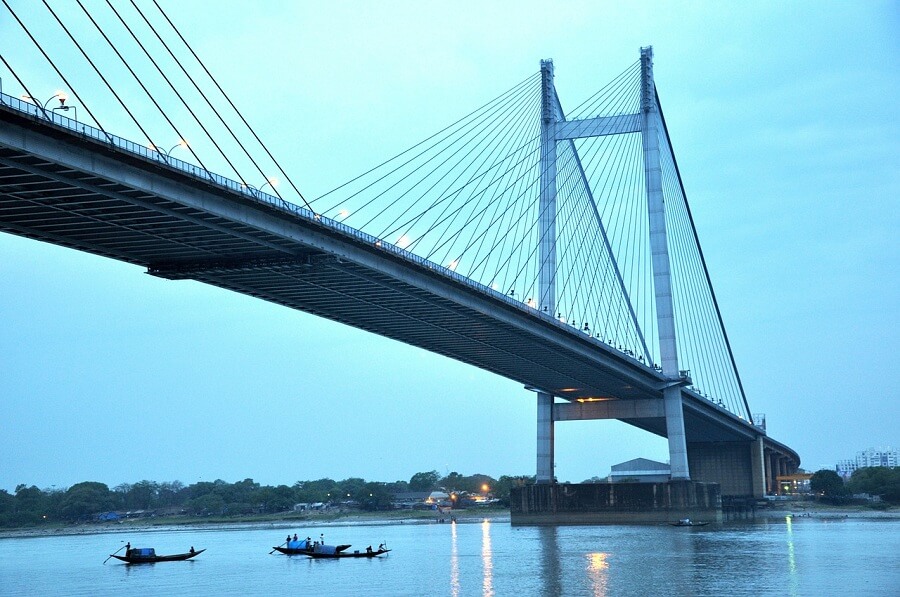 Hooghly is known as little Europe due to the influence of Portuguese, Denmark, and France. This is why this place has a variety of sights to see. From Bandel Church to Imambara, the beautiful Tarakeshwar Temple to the humble Hangseswari temple, or be it the Pandua Bari Mosque or Anthpur Math, the architecture and serenity will keep you spellbound. For children, deer park is the attraction where you will find in the lush greenery deer having their good time.
Distance from Kolkata: 60KM
14. Jhargram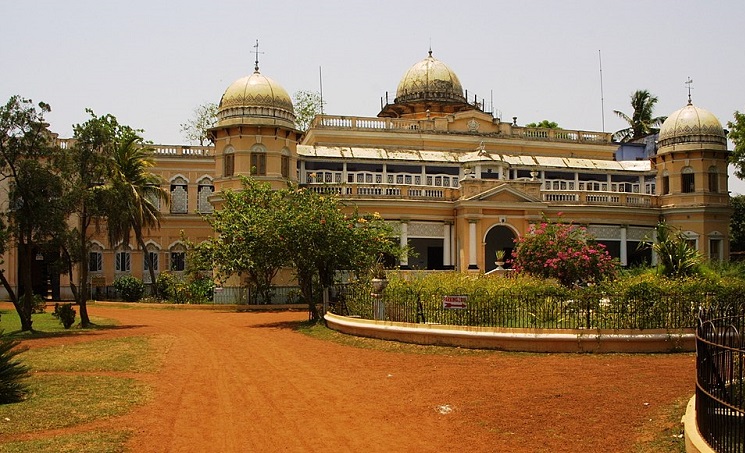 Jhargram is another place to visit near Kolkata which is approximately 175 km from Kolkata. This traditional and cultural city has numerous ancient temples, forests, and royal places. This lesser-known place is also a nice place to visit by tourists from various places.
Distance from Kolkata: 173 km
Places located at a longer distance (over 200KM) from Kolkata
15. Mukutmanipur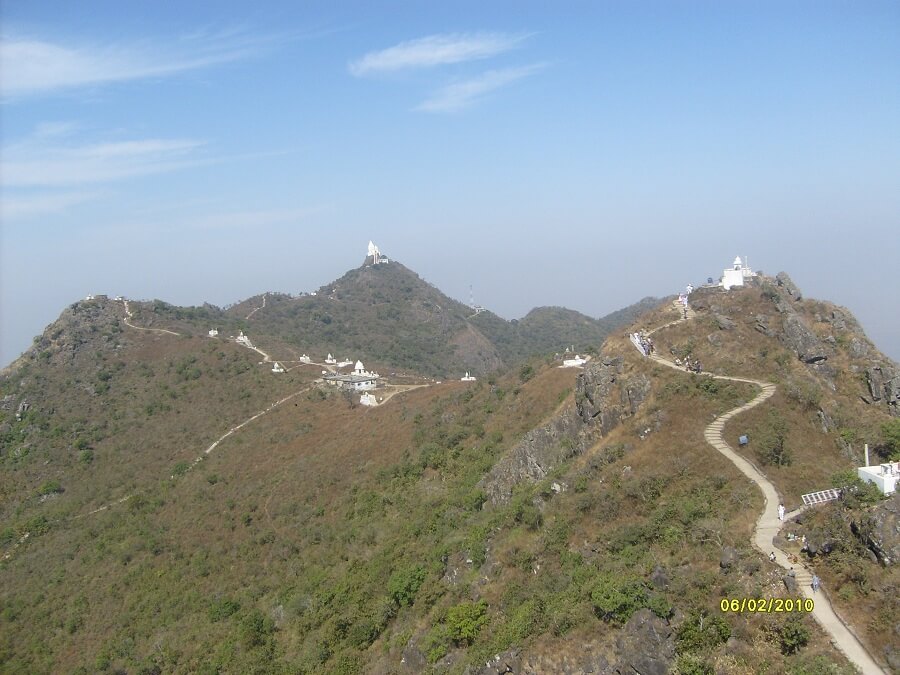 In the Bankura district of Kolkata, 213 km away from the capital of West Bengal, stands Mukutmanipur with their head high. If you are someone who loves greenery, this one is just for you. Surrounded by evergreen forests, absolute clean blue water, and hills, is going to keep you motivated. The Mukutmanipur dam, the second largest dam in India is a must-go. The Parasanath Hills, a famous pilgrimage center for Jains, is the most 2000 year's old sorted hills to get yourself deliverance. For your kids, you can take them to the Bankupuria Deer Park. The ride to the other side of the dam by boat is quite a thrill. For photographers, it is a bonus as you might spot eagles and different species of birds to get them clicked. Should you have some more time, Kangsabati dam is another huge dam you should not miss. Do not forget to view the sunset from there, it is simply mesmerizing.
Distance from Kolkata: 213KM
16. Darjeeling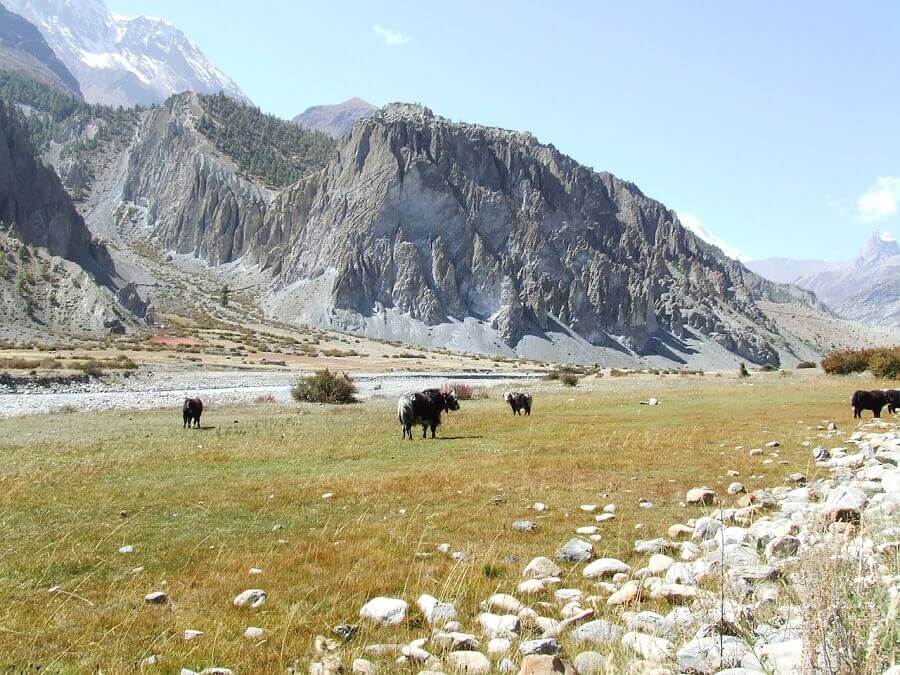 Darjeeling is a place known for its tea plantations, but you will be amazed to see the things around. Tiger hill is a good option if you love trekking and exploring nature around. Himalayan Mountaineering institute and zoo is quite a thrill for kids. The Bhutia Busty Gompa will amuse you with its charm. Mirik is a fantastic place to relax, boating, and go canoeing. The Mahakal temple is a place of solace. Besides, the monasteries are going to take you for a period of time. Do not forget to take the toy train ride in Darjeeling.
Distance from Kolkata: 613KM
17. Murshidabad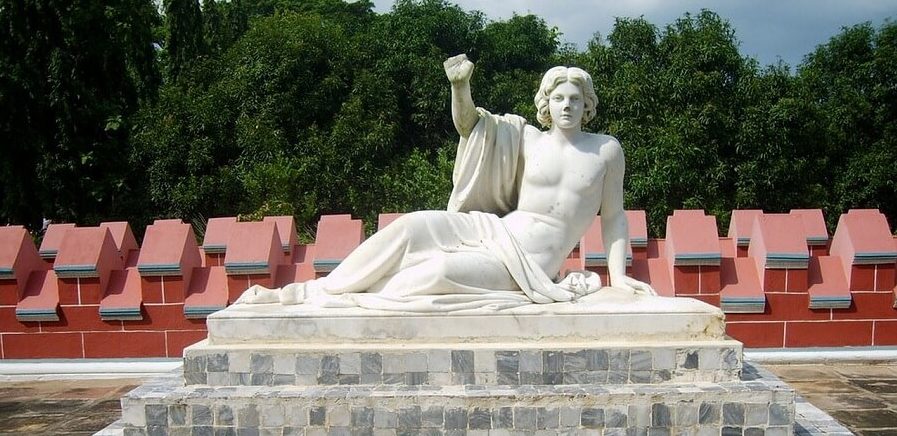 Hazarduari Palace, Nizmat Imambara, and Wasif Manzil… yes we are talking about Murshidabad, a heritage of Mughals par excellence. Moti Jheel will take you to the serenity of life. Murshidabad district museum has quite a store for kids to learn. Ladies will be delighted to grab some ivory and wooden handicrafts, not to forget to shop some Murshidabad sarees. 207 kms from Kolkata and you are headed for a perfect getaway.
Distance from Kolkata: 207KM
18. Ravangla

A minor town sited on the edge at an altitude of 7000ft amongst the Meanam and Tendong hills. Ravangla or Rabongla has revolved into a natural tourist resort for its enchanted snowstorm sight and peacefulness. Ravangla is a newly exposed unconventional tourist terminus in South Sikkim that aids as an impeccable weekend retreat from Kolkata. It is well linked by state highway to NJP (125 km). Visit Rayong Sunrise View-point at 8 kms, Ralang Monasteries at 13 kms, and Borong Hot Spring at 7 kms.
Distance from Kolkata: 670KM
19. Alipurduar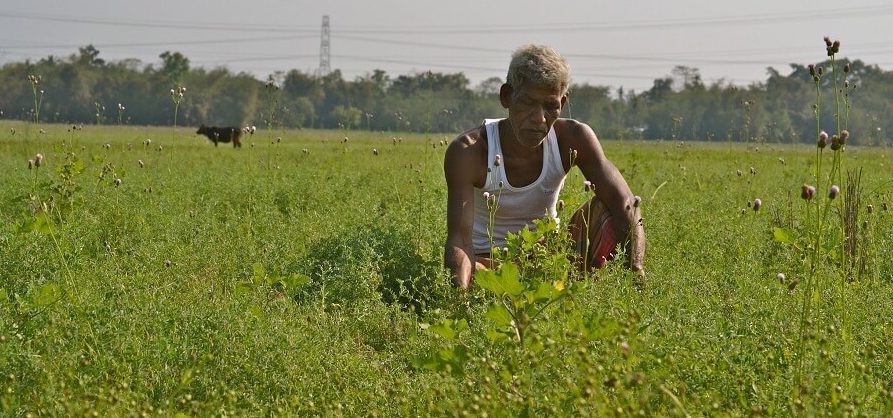 Jaldapara National Park and you know you are heading for Alipurduar. Buxa Reserve and picture perfect view awaits for you here. Real safari can be experienced at this place. Buxa fort is also interesting to roam and explore. There are about 8 trains to help you reach to Alipurduar from Kolkata and it is a splendid experience to travel through the greens. Rasik Beel where a recognized bird sanctuary has surprised many visitors with whistling teal, cotton teal, dabchick, bronze winged jacana, bareheaded goose and more. A watchtower has been constructed to get the perfect sight.
Kolkata to alipurduar distance: 683KM
20. Cooch Behar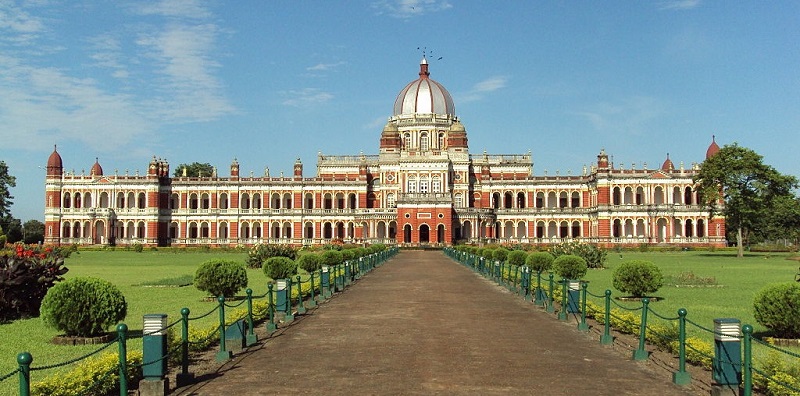 Iconic Cooch Behar Raj Bari (Cooch Behar palace) is situated in this place. The architecture is a visual treat as it is built on the design of Buckingham Palace. The Cooch Behar palace also hosts a light and sound show which you cannot amiss. Sagardighi is an interesting strolling site to be at. The famous Shivalinga 10 feet below the plinth level, Baneshwar Siva temple is a place to find peace of mind. It may be 680 kms away from Kolkata, but with railways nothing is impossible. Your nearest station is Jalpaiguri and you are set to enter Cooch Behar.
Distance from Kolkata: 680Km
21. Konark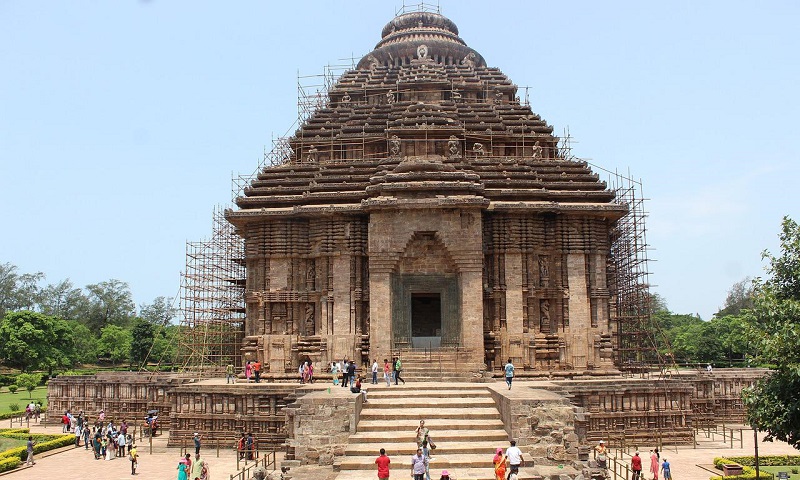 The Sun Temple is an essential part of any trip to Konark. Weekend getaways from Kolkata to this place are ideal. This location is about 500 km from Kolkata and the most mesmerizing event is the annual dance festival. To reach the place buses, taxis and trains are the mediums to travel. October to March is the best time to visit the place.
Distance from Kolkata: 495 km
22. Kalimpong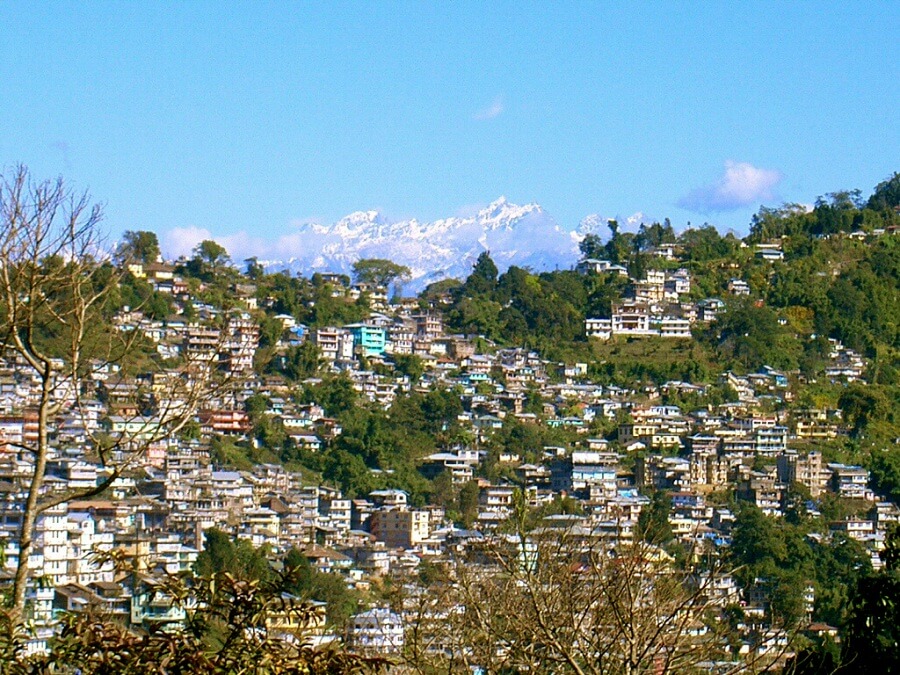 Kalimpong is a place renowned for its monasteries with old rare scriptures. You get to see Tibetan architecture all over. Get breathtaking views of Kanchenjunga snow peaks from viewpoints. This place is beyond beautiful with parks, and flower nurseries all over. On the way to Deolo hills, resides Grahams Missionary School, which deserves a sneak peek for sure. Besides you cannot go further without getting yourself clicked with the magnificent Buddha statue. You could rest at Durga Mandir, seek blessings and move on to the stairs to pay your prayers at the Hanuman Mandir. Thongsa Gompa, a Bhutan monastery is a place of alleviation indeed. Whether roadways or airways, you got to come 645 km away from Kolkata to witness this.
Distance from Kolkata: 645KM
Now have no worries to do what on a weekend, you are set to look forward to the next weekend. Did we miss any places near Kolkata best suited for a weekend trip? write them here by comment and we would love to edit this article with your input.
Disclaimer:
We have tried our best to compile the list by doing research and by studying the information provided on official resources. Still, we do not claim the authenticity of information and it may change periodically. Please note that all listed places to visit in Kolkata in this article are shared for your reference only. Kindly make your own research before you plan a trip as the information is provided "as is", and without warranties.
FAQs
Which is the best time to visit Kolkata?
Winter is the best season to visit Kolkata and nearby places like Konark, Ravangla, Darjeeling, and many more.
What are the beaches near Kolkata within 300 km?
There are many beaches near Kolkata within 300 km. Sagar Beach, Kiran Sea Beach, Talasari Beach, Chandipur Beach and Digha Beach.
What are the places to visit near Kolkata within 50 km for locals?
Dakshineshwar Kali Temple, Chintamani Kar Bird Sanctuary, Kolkata Snake Park, Barrackpore, Chandraketugarh and Babur Haat are the most popular places near Kolkata within 50 km where locals can visit any time.
Is there any resort near Kolkata where I can spend the weekend?
Yes, there are several resorts near Kolkata to spend weekends like Vedic village spa resort, Breathing Earth, palm resort and many more.