The smell of freshly blossoming flowers and bursting blooms will scent the Ahmedabad air once again for the Ahmedabad Sabarmati Riverfront Flower Show presented by Ahmedabad Municipal Corporation in 2024 over 10 glorious days. The visitors will also be surrounded by the colour and fragrance of the gorgeous and mysterious blooms and greenery. From the first fortnight of January 2024, Sabarmati Riverfront Flower Park will transform into a floral wonderland in full bloom.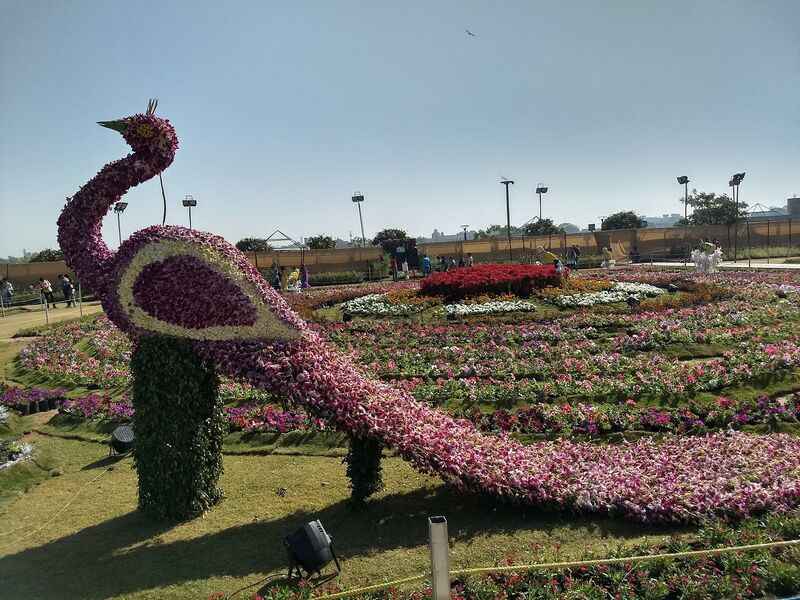 This flower show has been organized since 2013 and keeps getting better every year. It draws typically tens of thousands of people to Ahmedabad city each year. A leisurely stroll through the elaborate Riverfront Flower Park is always a memorable experience. From the unique shapes and textures, a dazzling array of colours, and rich fragrances of colourful and freshly blossoming flower displays and gardens come feelings of excitement and celebration.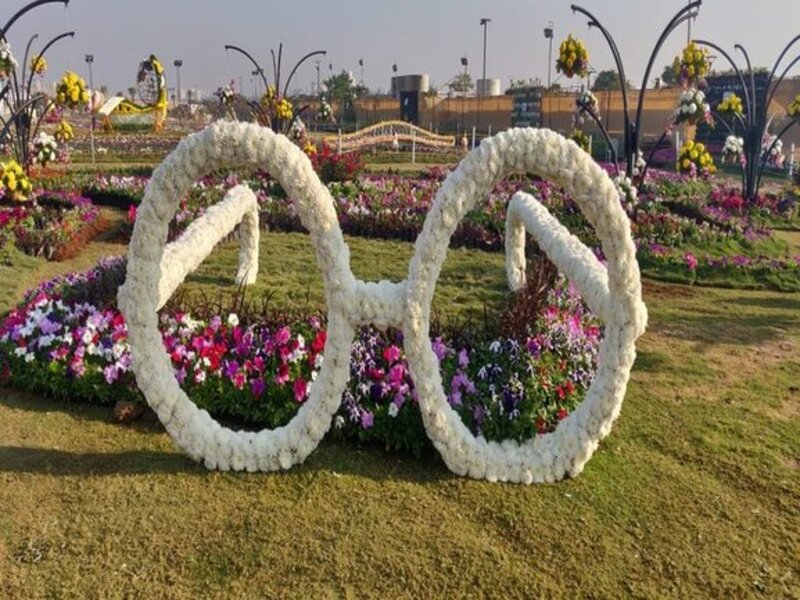 The Flower Show in Ahmedabad proudly showcases infinite rows of breathtaking flowers, truly a treat to the senses and an experience you never forget. Apart from the regular red, orange, and yellow flower colours, you'll be able to enjoy some unique hybrid flowers too. The main objective to celebrate this show is to make aware the tourists of the flowers and plantation, displaying a unique display of exquisite and rare flowers.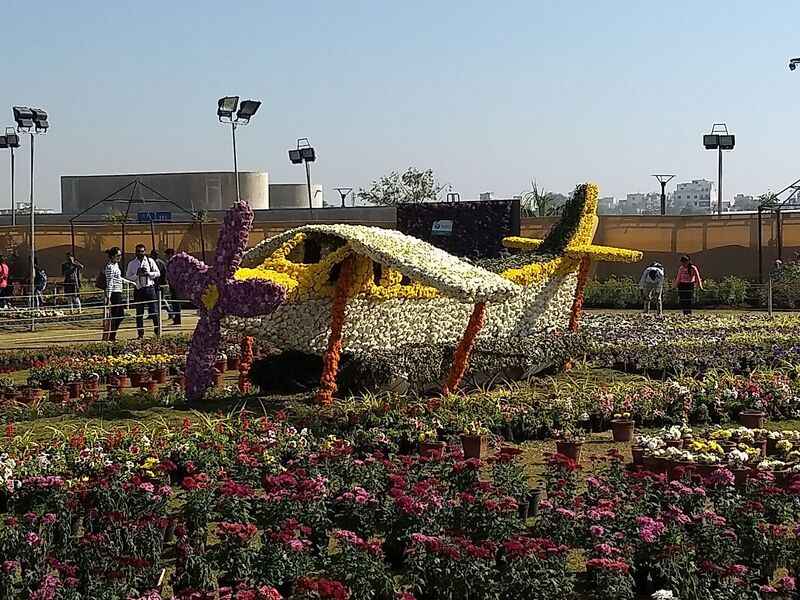 Activities in the Flower Show in Ahmedabad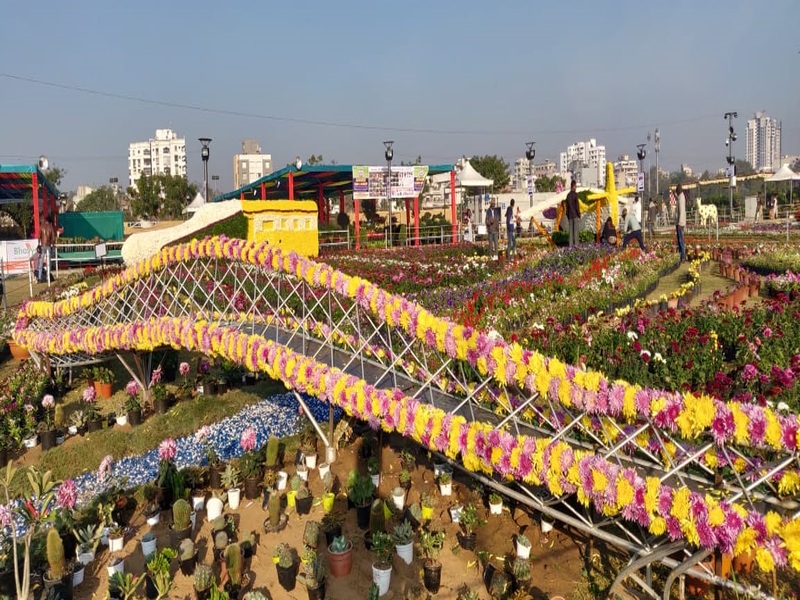 Visiting the flower garden near the Sabarmati Riverfront is a great activity that you can enjoy like Kankaria Carnival Festival. The flower garden covers approximately 45000 square meters and contains more than 330 native and imported flower species, which is the most popular part of the Sabarmati Riverfront.
How to Reach Flower Show in Ahmedabad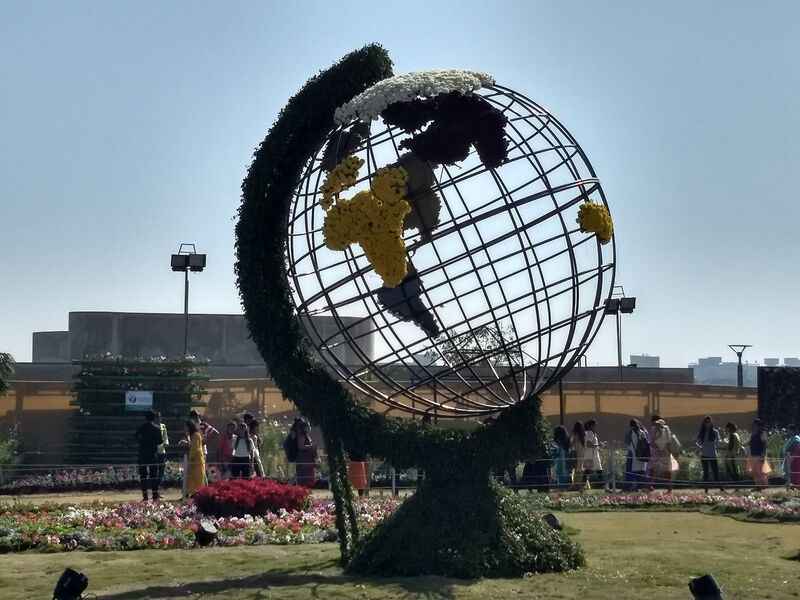 By Air
Sardar Vallabhbhai Patel Airport in Ahmedabad is the nearest airport that connects this place with all major cities in India. The Sabarmati Riverfront Flower Park is about 5 km from the airport. You can get numerous cabs, autos, and buses to reach the Sabarmati Riverfront Flower Park in Ahmedabad.
By Train
The nearest railway station is the Ahmedabad railway station situated in the Kalupur area. It is well-connected to all of India's major cities. To get to the riverfront, you can book a variety of cabs, autos, and buses from here.
By Road
Gujarat has one of the most well-developed road networks in India. Ahmedabad is well-connected with all metro cities. You can get to Riverfront Flower Show by taking public or private buses from any part of the city.
Places to Visit Nearby Ahmedabad Flower Show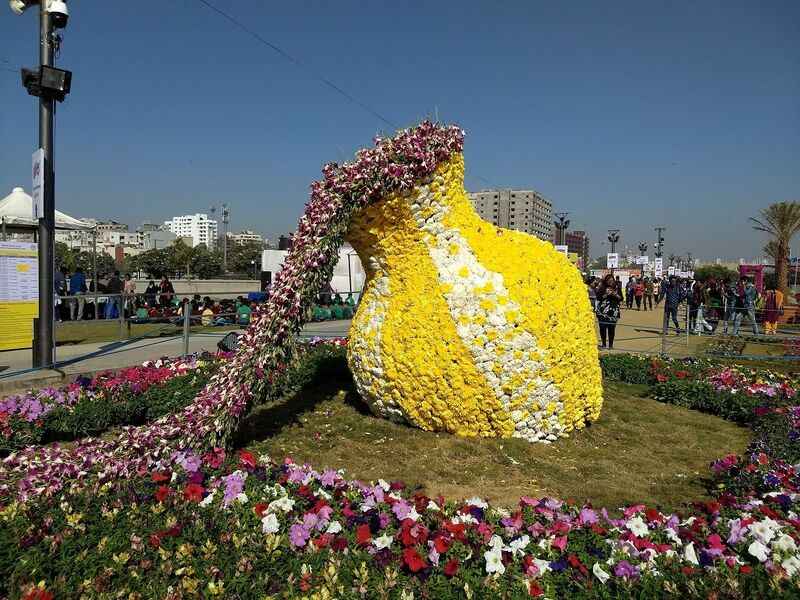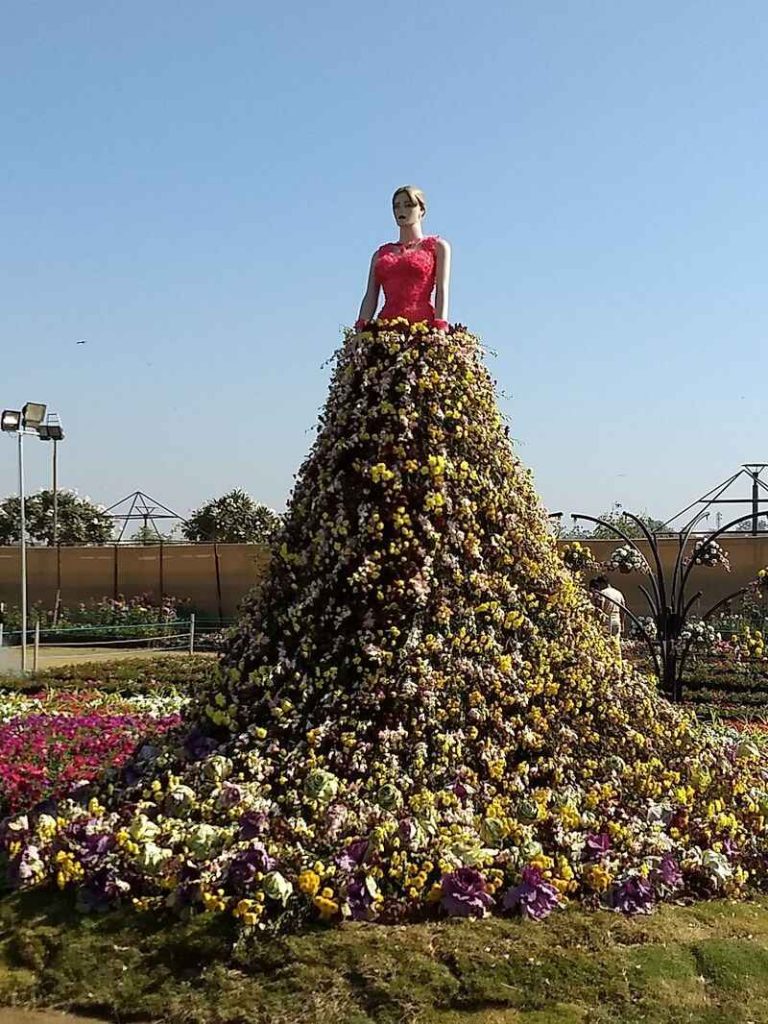 Important Information About Riverfront Flower Show Ahmedabad
Venue of Flower Show in Ahmedabad
Event Center, Bh. Tagore Hall, Sabarmati Riverfront, Ahmedabad
Flower Show in Ahmedabad Booking Price
Rs. 30/- & Free for children below 12 years and for school kids
Flower Show in Ahmedabad Dates
First week of January 2024
Flower Show in Ahmedabad Timings
10:00 a.m. to 9:00 p.m. as per the official website
Flower Show in Ahmedabad Entry Gates
Gate No. 1: Flower Garden, Nr. Eliisbridge
No. 4: Event Center Ground, below Saradar Bridge
Official Website
Utsav.gov.in
Ahmedabad Flower Show 2024 At A Glance
Ahmedabad Flower Show 2024 Schedule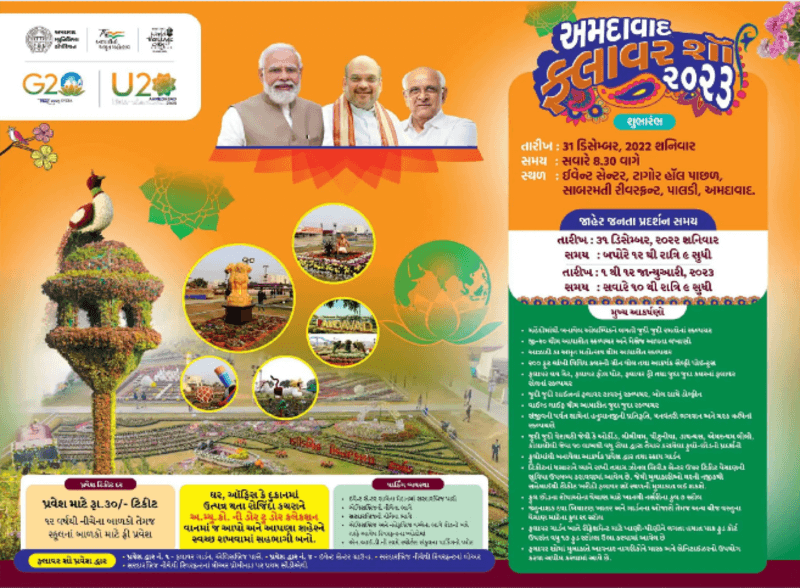 Wrapping up
That's all from my side. The ways described here will help you to gather all the essential information related to this much-awaited event easily. So what are you waiting for, pack your bags and get exploring! Let's know about your experiences in the comments section below. Thanks for reading.
Image source: Local Guides Connect
FAQs on the Ahmedabad Riverfront Flower Show
Where is Flower Show in Ahmedabad in 2024?
Amdavad Municipal Corporation will organize Ahmedabad Flower Show at Sabarmati Riverfront.
What are the Ahmedabad Flower Show Dates and Timings?
The Ahmedabad Sabarmati riverfront flower show will be started on the first fortnight of January 2024. The timings are from 10:00 a.m. to 10:00 p.m. as per the official website.