India is blessed with diverse culture and each region has its own traditional and festivals they celebrate with proud and joy. Gangasagar mela is one of such festival of India celebrated during 13th – 15th January every year attracts thousands of pilgrimage from all around the world. The globally acclaimed spiritual and cultural event of the nation known as Gangasagar Mela 2020 or Ganga Sagar Yatra or Ganga Snan is gearing up to welcome you in January 2020. The hosting state of West Bengal receives this fair with great pride and with devout. Held during the winter time of the year, it finds thousands of devotees coming over to seek righteousness at Sagar Island's southern tip in West Bengal. Gangasagar mela 2020 is an annual gathering of Hindu pilgrims who look forward to this day.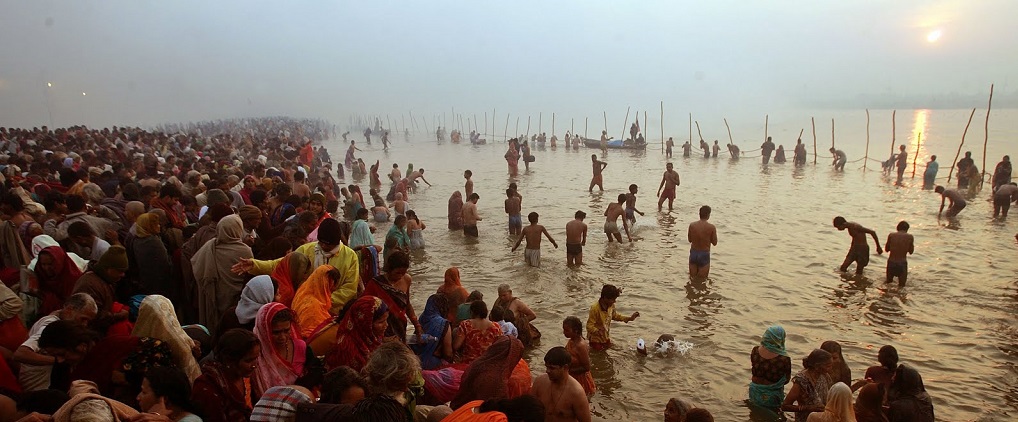 When And Where the Gangasagar Mela Held?
Ganga sagar mela happens every year during Makar Sankranti, This year 2020 too it is on a day before Makar Sankranti day which is 13 January 2020 to 15 January 2020. The preparations begin from 13 January and end on 15 January 2020.  The pilgrimage takes dip in the holy water of Ganga in the morning while worshiping Lord Surya. The carnival is held at the Segar's Island which is situated on the tip of the Ganges delta at the top of the Bay of Bengal.
The Gangasagar Fair 2020

The Mela is celebrated with solemnity. Here on this day, there are thousands of pilgrims across India come and get one with the mela. Foreigners too find it fascinating to witness a fair such as this. There is thereby different population also who seek to find solace here.
The Antiquity of the Exposition
Gangasagar fair is primarily a Hindu festive. It is said that the Gangasagar has seen its importance from Mahabharata time. If it is to be believed, the significance of taking a bath at the Sagar was explained to Bhisma by a learned sage. The virtue of purification of soul and evil deeds appealed every Hindu, and they practice the same.
The Essence of the Ganga sagar Mela
Ganga is regarded as the holiest river in Hindu religion. It is said that by taking a holy dip in her lap, it cleanses your sin. This is the reason why it is held during the winters. The water is cold but the devotees still take the dip to find renaissance as it is the most auspicious day of the year. Gangasagar Mela is regarded as the second largest throng fair in human history (Kumbha Mela is said to hold the highest number of pilgrims in India).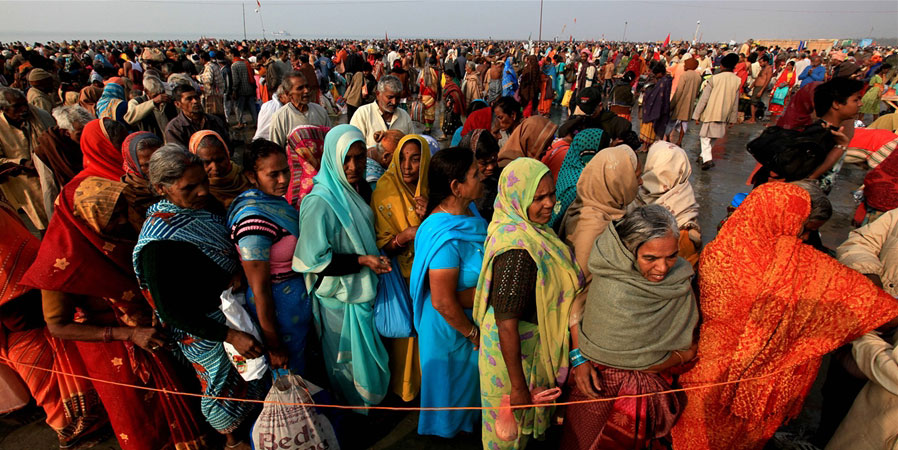 How to Reach at Gangasagar Mela
To attend Gangasagar mela 2020, you will require to reach Sagardwip first which is located at just 124 km away from Kolkata. Where as the Kolkata is well connected from all other region of India and you can reach Sagardwip via:
Railways
Innumerable trains are connecting to Howrah station from various parts of the country. Therefore reaching Howrah station should not be a problem
There is a State Transport Corporations or even private transport operators who can take you to the destination if you reach Howrah station or Outramghat, or Esplanade in Kolkata.
There is also EMU train services which can be boarded at Sealdah southern section which will take you till Kardwip. Once you reach Kardwip, any local auto rickshaws will take you to the destination.
The other option is to take the jetties from Namkhana railway station.
Roadways
In case you want to get a driving pleasure, you must reach Kolkata and then head towards Kardwip which will be a more comfortable route.
Therefore if you are from Mumbai, Delhi or Chennai (taking the major cities into account) the following should help you.
Mumbai to Kolkata- via NH 53
Delhi to Kolkata- via NH 19
Chennai to Kolkata – via NH 16
Airways
Land at Netaji Subhas Chandra Bose International Airport in Dum Dum, Kolkata. After this, the same procedure for roadways can be followed.
What's great is that there are helicopter services operated Every Sunday by the West Bengal Government to reach Gangasagar.
Where To Stay During GangaSagar Mela

There are various camps put forth by the State Government at the venue. Visitors can take accommodation there. There are cottages and hotel rooms nearby to rest your feet too. We are gathering the genuine information about staying options and will update this article once we receive them from authority.
Places To Visit Nearby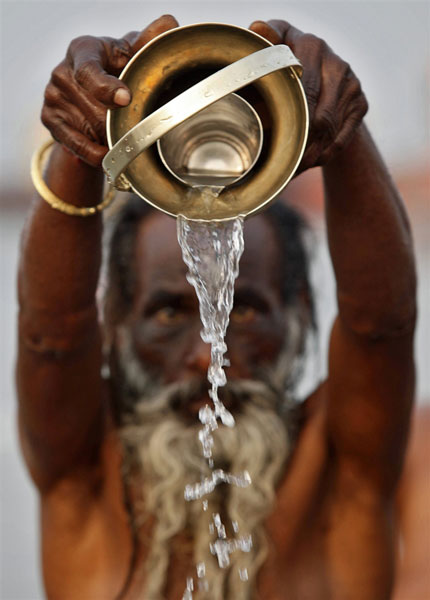 Pilgrims visiting the Gangasagar Mela often make it a point to visit Kapil Muni Temple at Sagardwip as a custom to complete their saga of the new dawn. Here prayers and puja are conducted with utmost devotion.
A prior booking is a must though. Apart from these places, you can visit the Fairgrounds, the sea beaches, the Sagar Marine Park, the Sagar lighthouse and port, Ramakrishna Mission Ashram, SushamaDevichowdhurani Marine Biological Research Institute (SDMBRI), Chimaguri Mudflat. Extend your stay for a day or two and you can get to see the lifeblood of this place. There are many best places to visit near Kolkata, you can plan your trip depending upon time and interest.
Wrap Up
You will never forget the sight of the lit lamps and the chanting mantra at the Gangasagar mela. The soul seems to have attained moksha and you are rejuvenated.
Image credit: http://undiscoveredindiantreasures.blogspot.in