Imagine a day when the sky is filled with colorful kites of all different shapes and sizes. The terrace of the entire city is filled with people cheering up their friends and families throughout the day. If you see this, there is a high possibility you are in Ahmedabad and celebrating Kite Festival. To celebrate the kite festival, Gujarat tourism hosts the International Kite Festival at Ahmedabad 2023 every year attracting the world's best kite flyers in the city. Here is more information about this festival.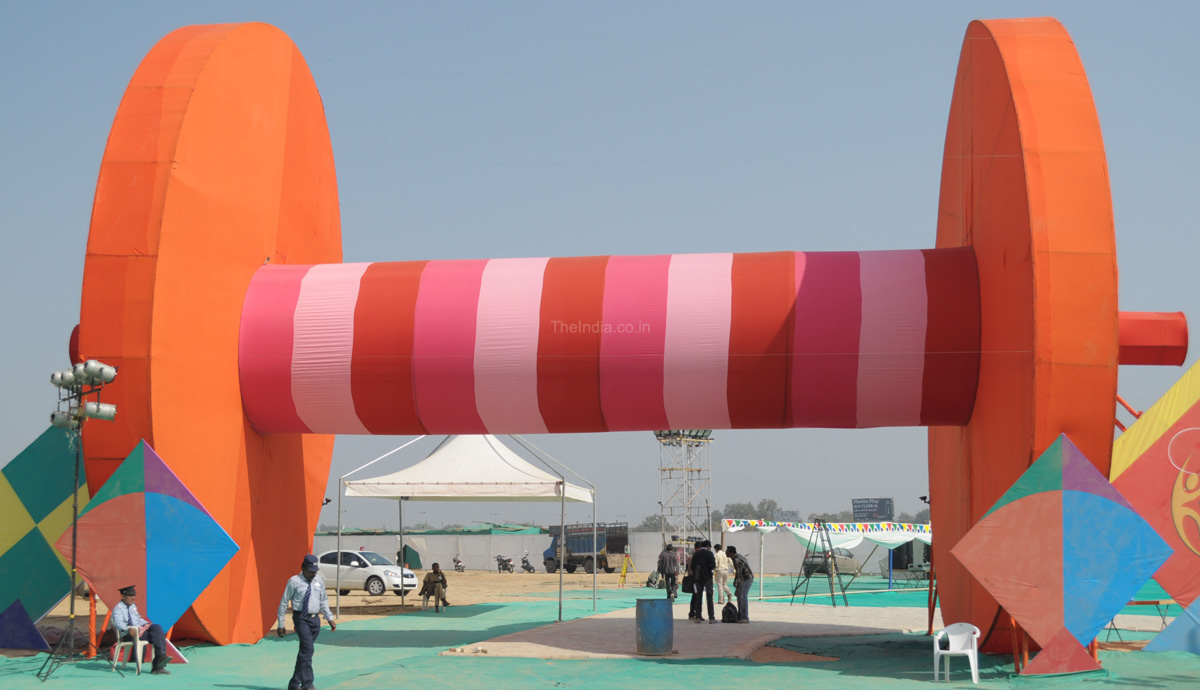 Brief About Ahmedabad Kite Festival 2023
Kite festival or Uttarayan is one of the most awaited festivals in India and especially in Gujarat. The phrase "kai po che" has gained its significance from this very state. There are more than 200 plus festivals the nation celebrates and Ahmedabad plays a significant part in showcasing the culture and traditions of India. To celebrate Uttarayan in Ahmedabad, Gujarat tourism has organized the Ahmedabad Kite Festival from January 8th to January 14, 2023. It has been a tradition to celebrate this festival with grace and beauty ever since a long. Gujarat tourism makes every provision for its spectators and participants to have an awesome time. The blue sky filled with colorful kites makes it a splendid sight to witness. The light breeze simply sways the kites, the atmosphere is all lit up and every single person is a part of this celebration.
Prime Minister Narendra Modi has shown great support for the festival. In the year 2014, he inaugurated the International Kite Festival in Ahmedabad. His words that the kite festival signifies the love for nature, the surroundings, and tourism have definitely given an essence to the festivity. This year a crowd of more than 50,000 is expected to gather and watch the magnificent kite-flying festival during the entire week. According to the Tourism Department, Government of Gujarat, over 100 kite flyers from several countries including India are participating in this live kite festival in Ahmedabad. Chief Minister Shri Bhupendra Patel, inaugurated the International Kite Festival in Ahmedabad under the leadership of Shri Narendra Modi, prime minister of India.

Visitors can get to see some of the fantastic kite makers and master flyers flying their kites with utmost passion. There are unique designs that are seen flying high in the sky. The festival invites international invitees to be a part of the celebration. Thus be it from Malaysia or Indonesia, Japan or China, or Belgium every country displays its best to outperform each other. Wau-balang kites are famous among Malaysians while rokkaku fighting kites have acclaimed name and fame with their Japanese flying techniques. Llayang-llayanghave from Indonesia makes its spectators in total awe. Chinese flying dragons make tourists go gaga about it.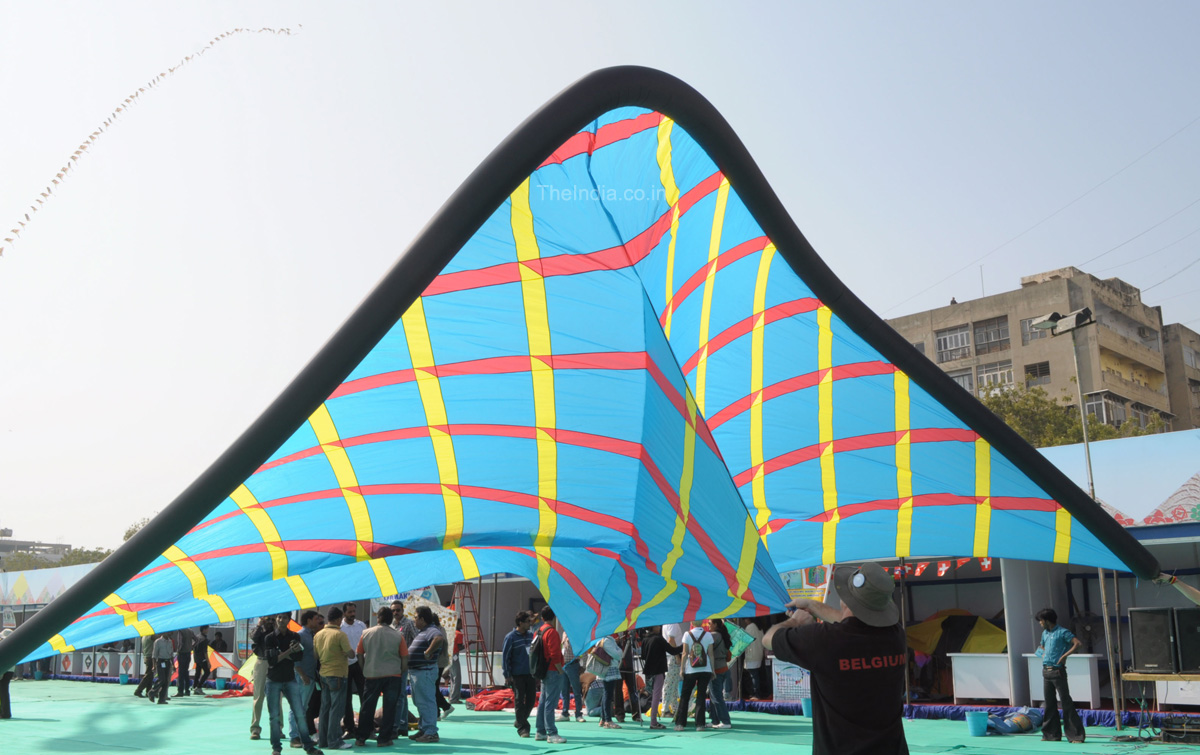 As dusk ascends, one can witness the illuminated box kites flying high in the sky. The scene is absolutely astonishing.
The festival has many food stalls to entice its audience. From the traditional undhiyo to laddoos and surti jamun ( Indian food delicacies) are scrumptious to indulge in. There are many cultural activities too that keep the place on its toes and lively.
How to Participate in International Kite Festival 2023 at Ahmedabad
International Kite Festival 2023 will be celebrated from January 8th to January 14, 2023. It is held at Sabarmati Riverfront in Ahmedabad between 10 a.m. to 5 p.m. on specified dates. To participate in this riverfront kite festival competition, you must register from the official website (http://ikf.gujarattourism.com).
Kite Capital Ahmedabad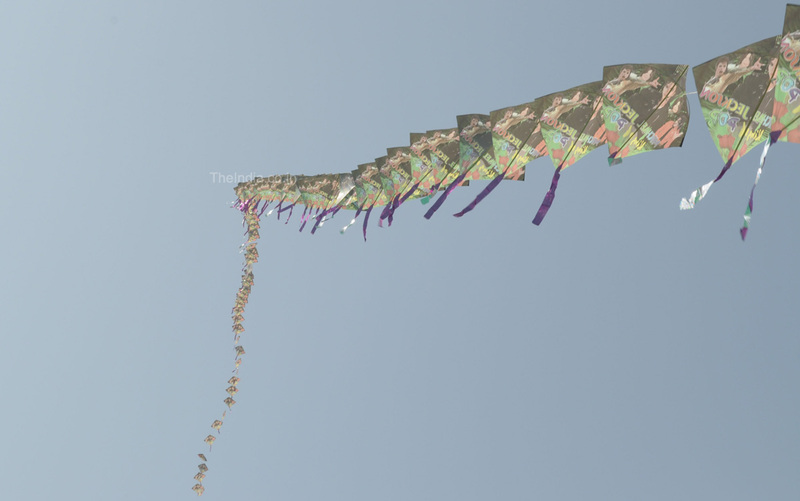 Officially the Uttarayan is celebrated on 14th January every year and during the kite festival, the streets of Ahmedabad are filled with kite sellers. In fact, there is a market called the Patang market. This market is open 24 hours a day prior to the festival. Tourists can visit the kite museum located in the Paldi area of Ahmedabad. The museum holds some breathtaking amazing kites on display.
At the end of winter and beginning of summer, sees the festival of Uttarayan. It is known as Makar Sankranti as it marks the advent of harvesting season for the farmers. The joy of harvesting is celebrated with flying kites. The International Kite Flying Festival in Gujarat is one of the prestigious events of the state.
How to Reach International Kite Festival in Ahmedabad
By Air
You can reach Sardar Vallabhbhai Patel International Airport which caters to domestic and international flights as well. there are direct flights for UK and USA too who can fly directly to Ahmedabad. Catching a cab from there will make you reach the destination of the International Kite festival.
By Railways
A visitor can get down at Ahmedabad station from any of the major railway stations of India such as Mumbai, Delhi, Kolkata, and Bangalore. Catching a taxi or a bus will help you reach the venue for the festival.
By Road
There are excellent services of buses and private tour operators that help you to reach Ahmedabad. You can ask a tour operator for the same who can help you reach the destined place.
Gujarat International Kite Festival 2023 Attractions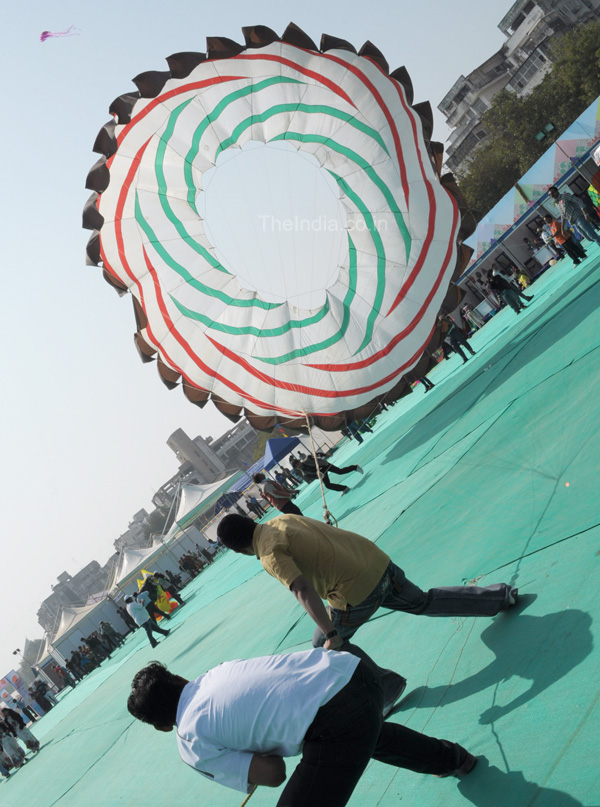 The International Kite Festival is a fun and exciting event that is perfect for families and people of all ages. It is a great way to experience the culture and traditions of Gujarat and is a must-see event for anyone visiting Ahmedabad. The major attractions at the international kite festival at Ahmedabad in 2023 are the following:
A theme pavilion depicting the vibrant history of kites
Kite making workshop
Kite flying by kite enthusiasts across the world
Handicrafts Market
Refreshments Stalls
Daily Cultural Programs (From 7:00 p.m. to 9:00 p.m. daily)
Places To Visit Nearby International Kite Festival at Ahmedabad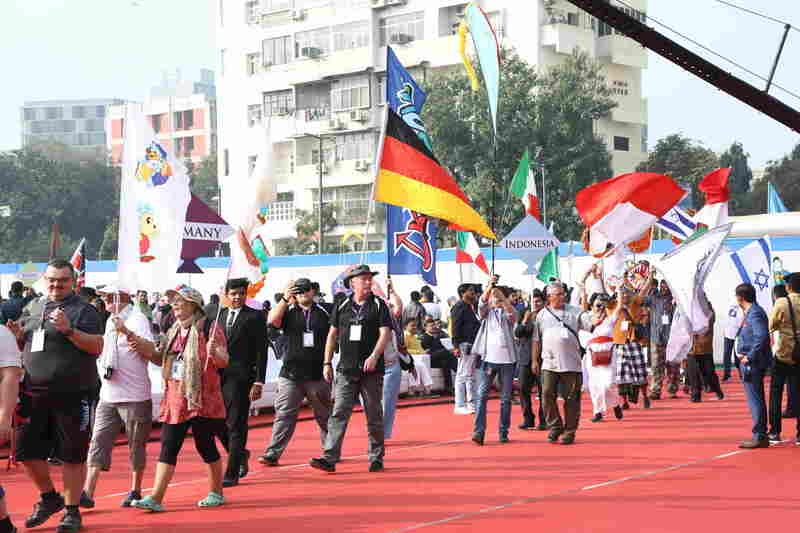 It will be splendid if tourists can get some time to explore the capital. It is rich in culture, architecture, and beauty. You can visit many tourist places nearby International Kite Festival Ahmedabad 2023 location, which are as follows:
While visiting Ahmedabad for the International Kite Festival tourists should also visit the best places near Ahmedabad city which may give them an immense experience of calmness.
Where to Stay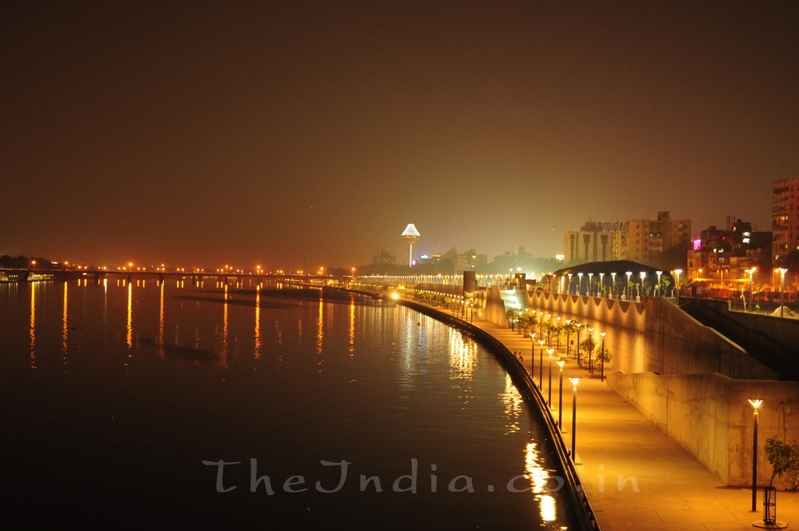 There are several hotels near the venue that can help tourists enjoy the kite festivity. The rooms are well equipped with modern amenities. The cuisine offered here is multi-taste comprising Italian, continental, Chinese and more. The staff is well versed in English and helps their guests with all kinds of tours and packages. To name a few hotels are Neelkanth Paradise, Fortune Landmark, Hotel Pride, Hotel Inder Residency, Courtyard by Marriott, etc.
Kite Festival Ahmedabad 2023 Schedule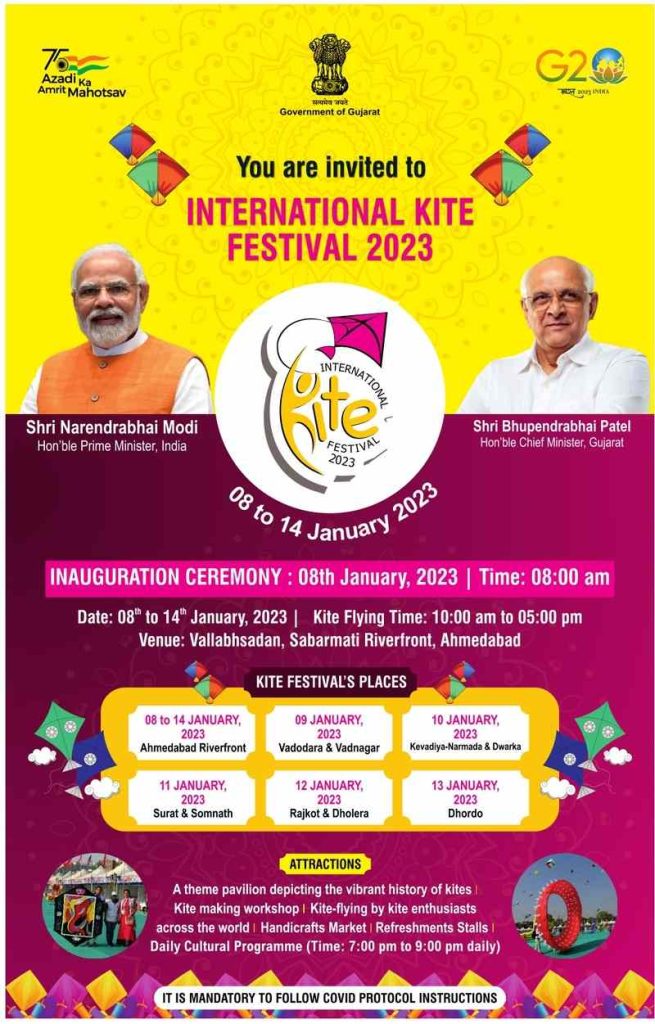 Important Details About International Kite Festival at Ahmedabad in 2023:
| | |
| --- | --- |
| Kite Festival Ahmedabad 2023 Dates | January 8, 2023, to January 14, 2023 |
| Kite Festival Ahmedabad 2023 Time | From 8:00 a.m. to 9:00 p.m. |
| Kite Festival Ahmedabad 2023 Location | Vallabhsadan, Sabarmati Riverfront, Ahmedabad |
| Kite Festival Ahmedabad Entry Fees | Free for all visitors |
International Kite Festival at Ahmedabad in 2023 At a Glance:
Final Verdict
There is no better place to enjoy the craftsman spirit of kite flying than here. With fun and frolic to watch flying 500 kites on a single string is a fantastic site.
Note: Kindly avoid public gatherings by considering present Covid guidelines. Kindly consult the organizing authority before you plan any trip.
FAQs on International Kite Festival at Ahmedabad:
International kite festival is celebrated in which state of India?
The International Kite Festival is celebrated in the state of Gujarat, India.
When is the International Kite Festival 2023 Ahmedabad held?
The international kite festival is typically held in January, on the occasion of Makar Sankranti, a Hindu festival that marks the beginning of the sun's northward journey.
Where is the international kite festival held?
The international kite festival is held in Ahmedabad, a city in the state of Gujarat, India. It is held at Sabarmati Riverfront, a waterfront area in the city that is developed for recreational activities.
How long does the international kite festival in Ahmedabad last?
An international kite festival is a seven-day event, starting on January 8th and continuing until Makar Sankranti, which is January 14, 2023.
What happens at the Gujarat International Kite Festival 2023?
The international kite festival is a celebration of kite flying, with people from all over the world coming to Ahmedabad to participate. There are kite flying competitions, as well as displays of colorful kites of all shapes and sizes. In addition to kite flying, there are also cultural programs and food stalls offering local delicacies.
How can I participate in the International Kite Festival in Gujarat?
If you are interested in participating in the international kite festival, you can visit the official website or contact the organizers for more information.