Every traveler has a list of dream locations and somehow if you haven't then you can add the Northeastern town of Gangtok to that list. Gangtok is located in Sikkim State and is a place of surreal and beautiful vistas amidst the mighty Himalayas. Gangtok lies in the eastern part of the Himalayan range. The town enjoys expansive views on an elevation of 1,650 m. This ensures that there is no dearth of amazing scenarios and vistas in this town. In this article, we make you aware of the best places to visit near Gangtok.
You can enjoy many activities that include adventurous ones and culturally and ethnically rich ones. Besides enjoying sceneries, you can enjoy a wide range of activities in Gangtok. The gorgeous hotels on the hilltop, serene lakes, and waterfalls are the highlights of this region.
The town has rich ethnicity with the Bhutias, Gorkhas, and Lepchas living in the region. It is also an important Buddhist pilgrimage with the popular Enchey Monastery located here. Many important festivals are celebrated by locals including the Pong Labsal festival, the Flower Festival, Hee Bermiock Heritage Festival, Namchi Mahotsav, the Khangchendzonga Tourist festival, and Gangtok Food and Culture Festival. The region has a pleasant temperate climate which makes Gangtok the center of the region's tourism industry.
How to Reach Gangtok?
By Air: The nearest airport from Gangtok is in Bagdogra, West Bengal at a distance of 124 km from Gangtok.
By Railway: The closest railway station is New Jalpaiguri (117 km from Gangtok).
By Road: If you want to travel by road then you can take the road route from Siliguri, Darjeeling, and Kalimpong. Many Sikkim state transport buses also provide services between Gangtok and Siliguri. If you want to hire private jeeps and taxis then Siliguri has many private taxi service providers.
Things to Do Near Gangtok Tourist Places
Below are some things to do near Gangtok. It will be a different experience to do these activities in the capital of Sikkim.
1. Cable Ride: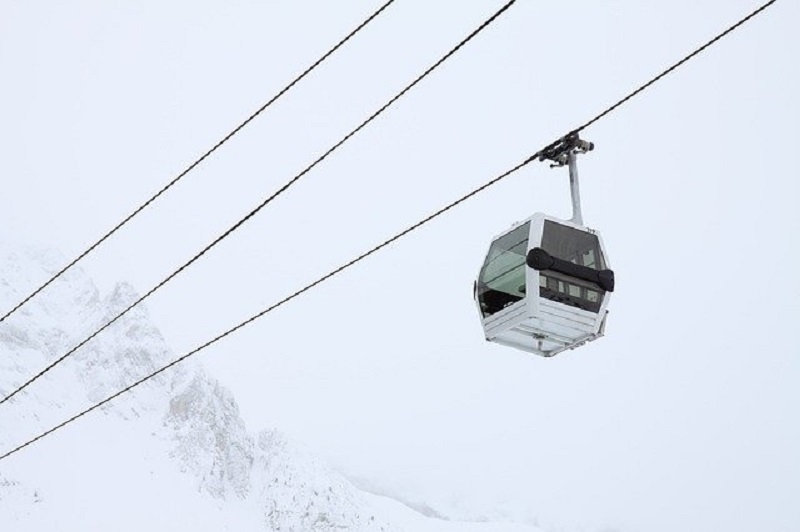 A tremendously thrilling experience that is a must to enjoy when visiting Gangtok, the cable ride runs from Deorali to Tashiling. It offers a bird's eye view of the town and it is a top-rated tourist attraction. This two-way ride is popular mainly due to the awesome views but if the weather is clear enough then tourists can also enjoy the glorious sighting of Khangchendzonga during pleasant weather.
Timings: 9:30 am – 4:30 pm
Charges: INR 110 (adult) and INR 70 (child)
2. Mountain Biking: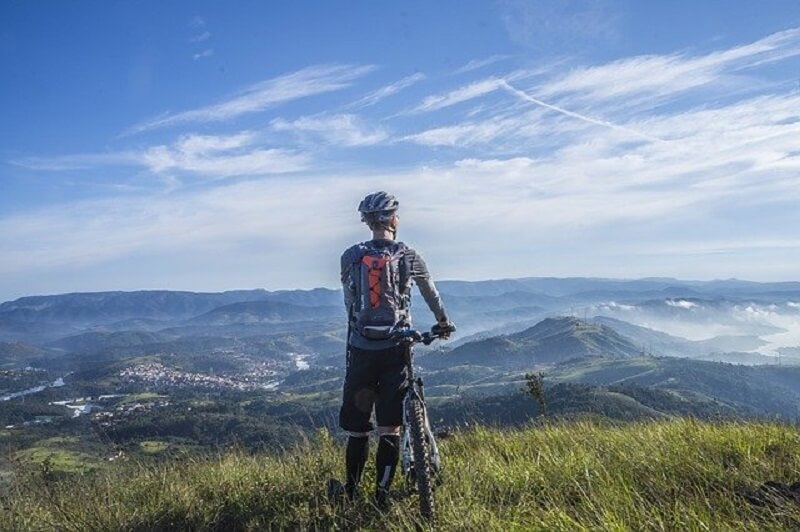 The region around Gangtok is a treat for mountain bikers and adventure lovers. These trails and routes trigger an adrenaline rush and such a biking expedition can ensure mindblowing experiences of the forests, monasteries, villages, waterfalls, rivers, and biodiversity that fall on this route.
Preferred route: Gangtok- Phodong- Rangrang- Dikchu Makha- Sirwani- Temi
Charges: The cost ranges from INR 8,000 to INR 15,000
3. River Rafting: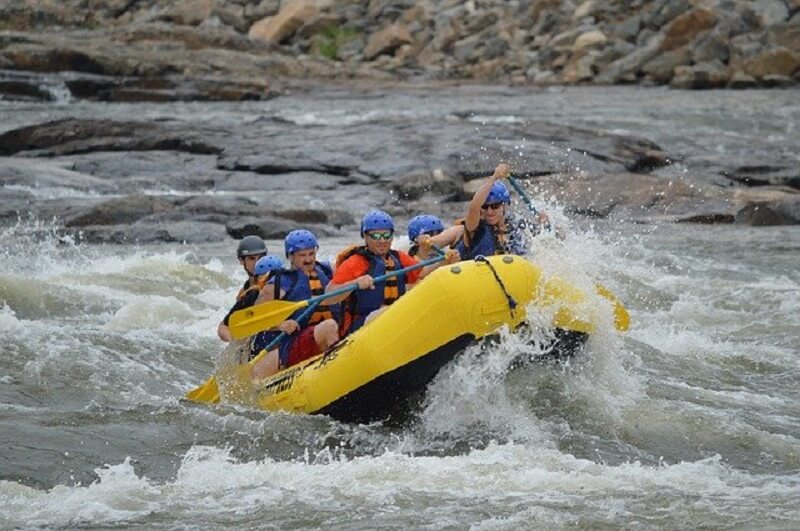 An experience to behold in the Gangtok region on the Teesta river is that of river rafting. The rapids of the Rangit and Teesta rivers are graded at the I to IV level according to the international river rafting scale. This is one of the finest rafting stretches of the world with multidimensional rapids. The picturesque gorges and valleys make the rafting experience an unforgettable one. The region is also popular for full-day rafting, camping, and bonfire packages that are popular among youngsters.
Timings: 9 am – 4 pm
Location: Shortest route – Makha – Rongpo and Bordang – Melli (Duration – 5 hrs)
Charges: Anything between INR 500 – 1000 per person
4. Paragliding: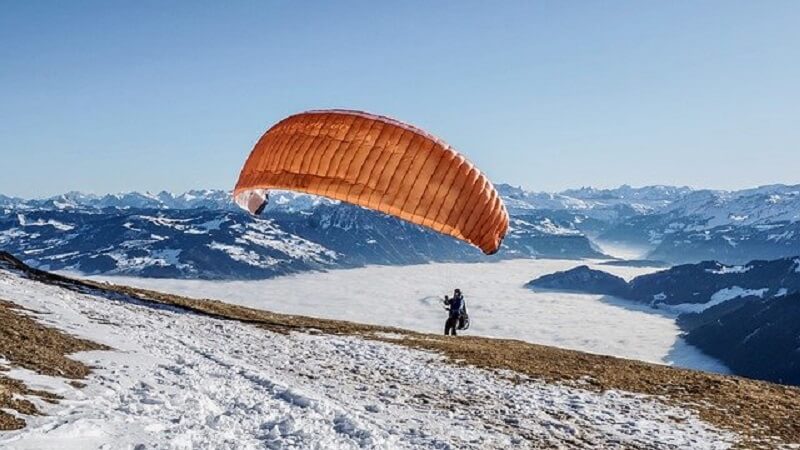 One of the most adventurous things to do in Gangtok is paragliding. The breathtaking and vivid views of the Himalayas can be enjoyed here. You can hire a certified pilot who takes care of the entire flight.
Timings: 9 am – 4 pm
Location: Starting point – Baliman Dara
Charges: Between INR 2000 and 5000
5. Yak Safari:
A unique experience that is a must to do in Gangtok is Yak Safari. It ensures an outstanding ride through Gangtok on the mountain animal. The unforgettable beauty of Sikkim and the popular trails of the Dzongri area and Tsomgo lake can be enjoyed.
Location: Dzongri, Gangtok
Places to Visit Near Gangtok
Below are the best places to visit near Gangtok. Go through these tourist destinations before you prepare a list.
1. Rumtek Monastery: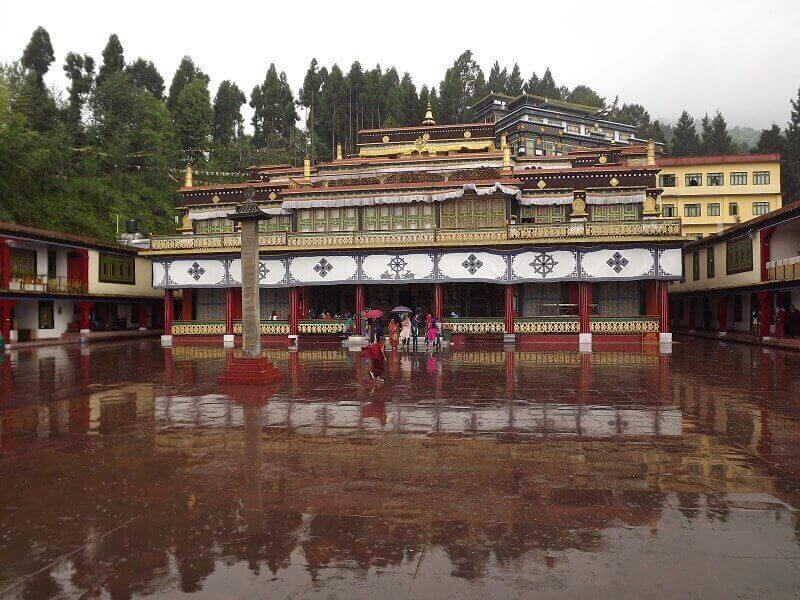 Rumtek Monastery is located in Rumtekand is one of the largest in the Sikkim region. The monastery belongs to the Kargyu sect of Buddhists and its architecture is the finest in the world. The uphill walk ensures a charming view.
2. M.G. Marg: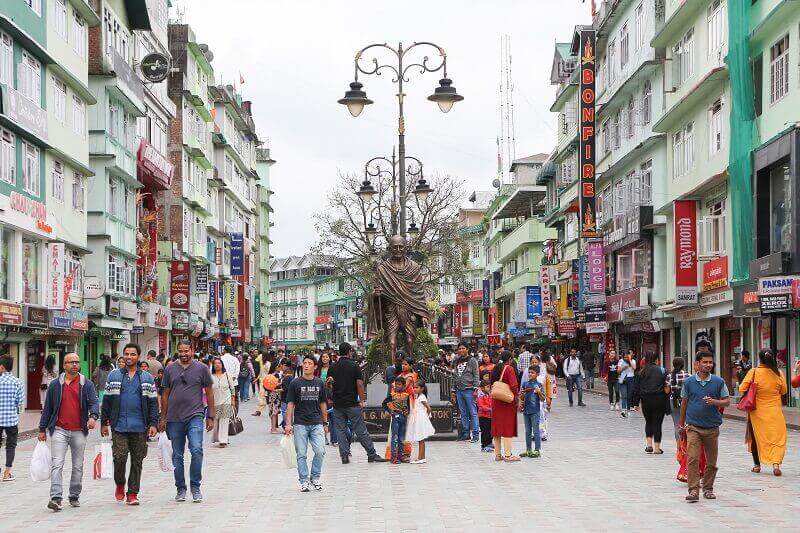 The town center of Gangtok. MG Marg has many warm and enticing cafes and restaurants. The area has many joints that sell popular native cuisines like Momos, Dim sums, Sikkimese Set Meal, Fermented Soybean, and Mushroom Kachi. The Asian, Tibetan, and Nepalese cuisines are popular here and there are many cafes that give a view of the scenic valley.
3. Lal Bazaar:
The local congregation of artisans and farmers of the Sikkim region is at Lal Bazaar. This spot is an ideal spot for shopping where colorful ethnic groups assemble. Lal Bazaar also houses all the utility things including dried fish, vegetables, and cheese permeates. It is an ideal place for photographers.
4. Tashi Viewpoint:
If you want to enjoy the snow-capped Himalayan Mountains amidst floating clouds then you should visit Tashi Viewpoint. This is a major tourist attraction in Gangtok with mesmerizing views of Kanchenjunga. The place is also a sunrise point and you can enjoy the beauty of the region. With nominal charges, you can also use the binoculars and telescopes that are already placed there.
5. Pemayangtse Monastery: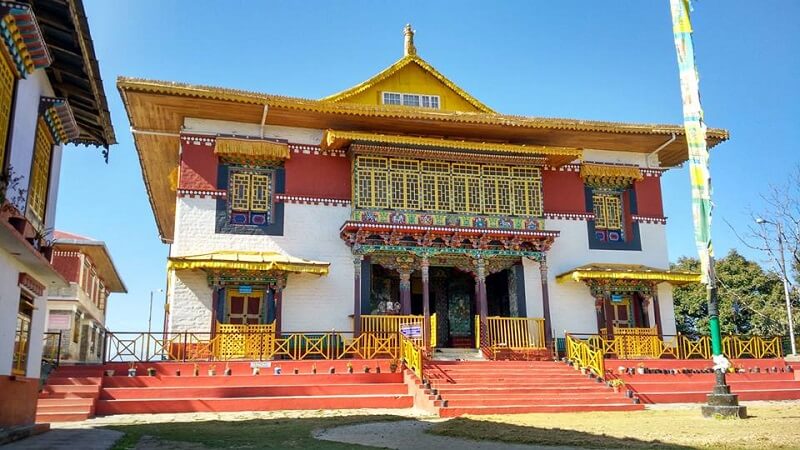 The Pemayangtse Monastery belongs to the Nyingma sect and is located amidst snow-capped mountains as a backdrop. The serene valley and the fluffy clouds are a unique backdrop to this spot
6. Hanuman Tok:
This is a great viewpoint at an altitude of 5500 feet and offers a surreal view of Gangtok. A whole day should be reserved for sightseeing at this breathtaking spot Hanuman Tok atop the Kanchenjunga range.
7. Menmecho Lake:
This is a beautiful spot at a high altitude surrounded by mountains and pine forests. Menmecho Lake is a crystal-clear lake with sandy shores. The beach spot amidst snowy mountains ensures a memorable outing for travelers. The changing colors of the lake and the great views of the Nathang Valley create an unforgettable aura in this region.
8. Seven Sisters Waterfall – Must Visit Place Near Gangtok: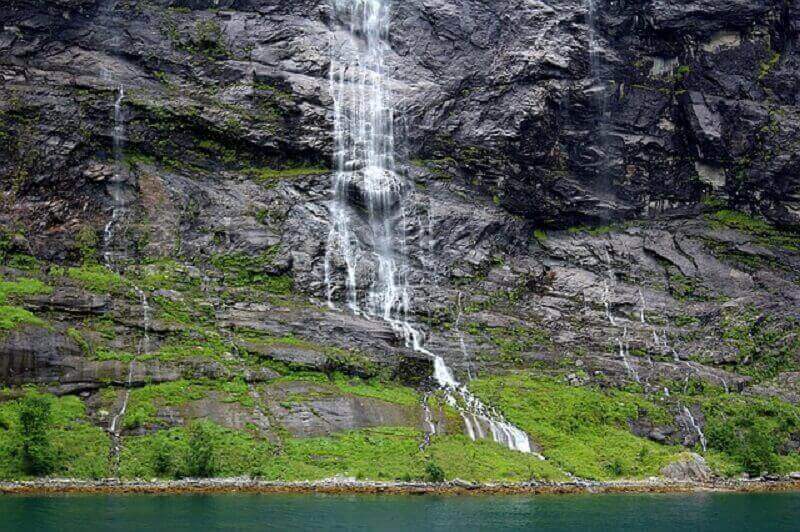 The pristine and clear blue waters of these waterfalls falling down the mountains ensure that you have wholesome entertainment at this spot. It is surrounded by forests and is a great place to relax. This is an awesome spot to enjoy the sunset.
9. Do Drul Chorten – Gangtok Local Sightseeing: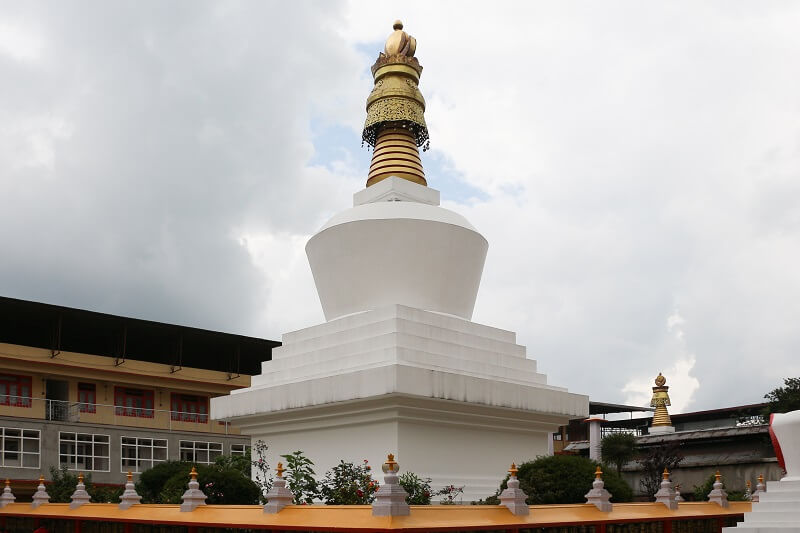 Visiting this massive Stupa is a magnificent experience that mesmerizes every visitor. This is a golden spot atop the city and has been built by the followers of the Nyingma Order of Buddhism. The holy books, prayer wheels, and relics make the visit worthwhile.
10. Ranka Monastery – One of the Best Gangtok Tourist Places: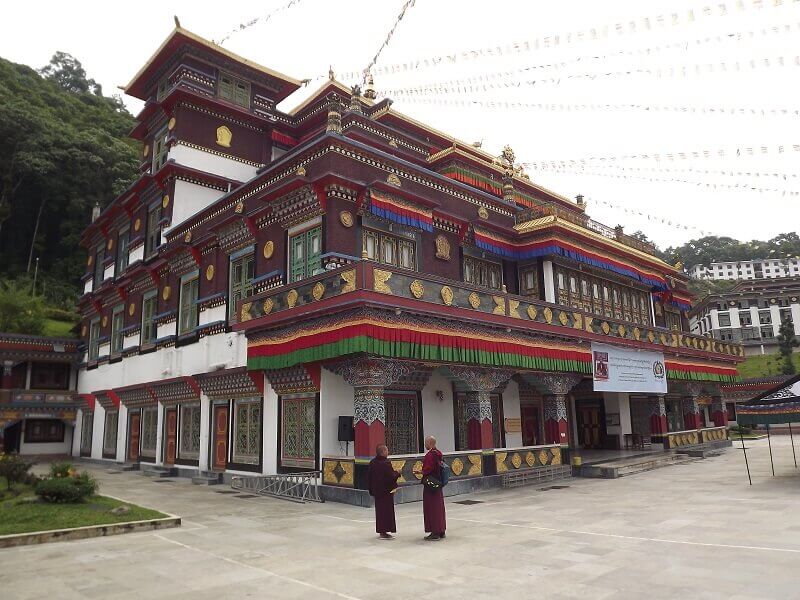 If you want pretty views while also indulging in spirituality, Ranka Monastery is the ideal place for you. Travelers who like to enjoy the beautiful scenery while climbing toward a sport will love this place. It is located between forest-capped mountains. The monastery houses prayer wheels, a pagoda top, and a huge courtyard. The calm and spirituality of this spot get etched in the minds of the visitors. There are many small gift shops and souvenir stores around.
11. Nathu La Pass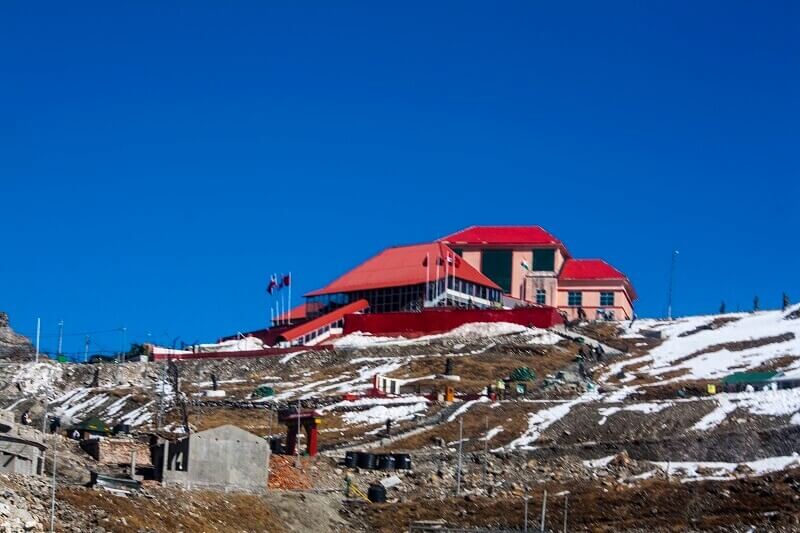 This is one of the memorable places to visit near Gangtok at an altitude of 4300 m. This pass is popular as it is one of the main links between India and China. The fenced Indo-China border can also be spotted from here. Nathula Pass takes a whole day trip from Gangtok. You can also enjoy the Tsomgo Lake and the Baba Mandir on your way to NathuLa from Gangtok.
12. Tsuk La Khang Monastery – Tourist Attraction Near Gangtok Ho:
Many of the monasteries in Gangtok are thousands of years old. These monasteries house the disciples of Lord Buddha. They are also popular due to their architecture and history. The Tsuk La Khang Monastery in the Royal Palace is the main place of worship for Buddhists. The monastery is double-storied with many Buddhist scriptures. The wooden sculptures that are crafted with murals decorate the walls of this monastery.
13. Shingba Rhododendron Sanctuary:
If you are a nature lover and want to see nature at its best, then a visit to the Shigba Rhododendron Sanctuary is a must. This place comes alive during the spring season. It is nestled between the hills of the Himalayas and gives a view of the appealing and vibrant colors of the forests. There are many different species of rhododendrons here. The expansive and impressive varieties of rhododendron, the hot springs, and the alpine meadows are the various reasons to visit this place.
14. Himalayan Zoological Park: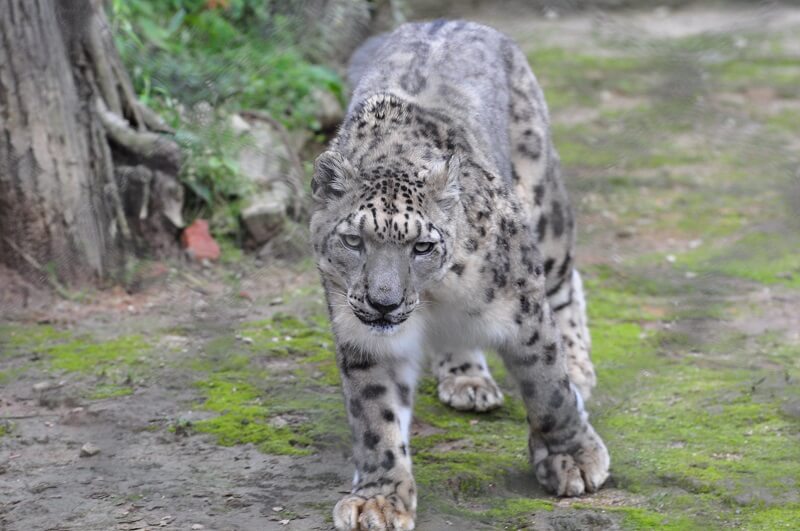 This place, at an altitude of 1780 mt, is a haven for wildlife lovers. The stunning Zoological Park is famous for the creatures and the magnificent views of Mt Kanchenjunga. The park was established in the year 1991 to keep the species safe in their natural habitat. One can spot the Himalayan Red Panda, Monal Pheasant, Himalayan black bear, Himalayan Goral, snow leopard cat, and Crimson-horned Pheasant here. There is a cafe, a souvenir shop, and a watchtower here.
15. Khangchendzonga Biosphere Reserve – Best National Park in India:
This is a UNESCO World Heritage site that is located in the heart of the Himalayan range. This national park has remarkable views of forests, plains, lakes, valleys, and spectacular mountains with a cover of snow. The natural elements of this region are also considered elements of worship by the locals. The flora of the region includes fir, oaks, maple, birch, and willow. The fauna includes musk deer, dhole, snow leopard, Tibetan wild ass, Himalayan Tahr, sloth bear, Himalayan black bear, red panda, serow, Himalayan blue sheep, serow, goral, and rat snake.
16. Banjhakri Falls – Best Waterfall in Sikkim: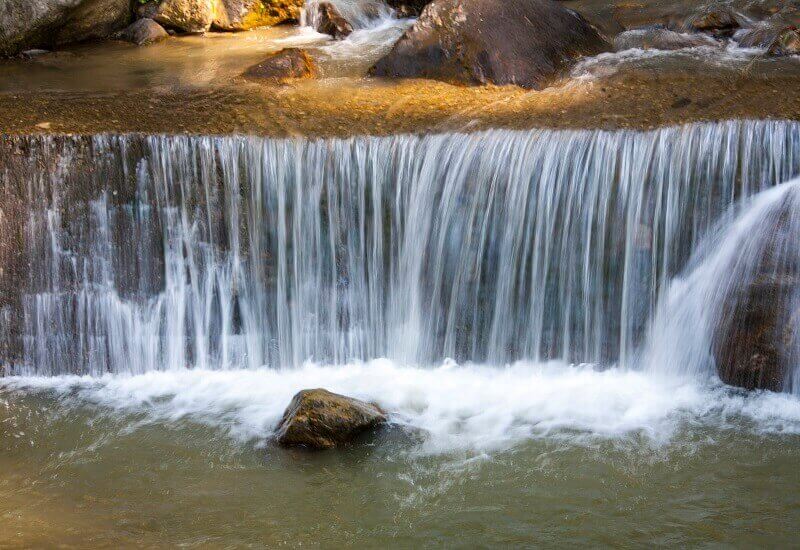 These are the popular waterfalls of Gangtok that fall from a height of 100 ft. The waterfalls are located amidst a forested region and are spread across 2 acres of area. Ban Jhakri Waterfalls is popular for paddle boating in the lake and many other fun activities. There are many gazebos that are placed around the falls on which memorable views can be enjoyed. This is also a popular picnic spot for the many tourists in the region.
17. Tsomgo Lake – Best Lake in Sikkim: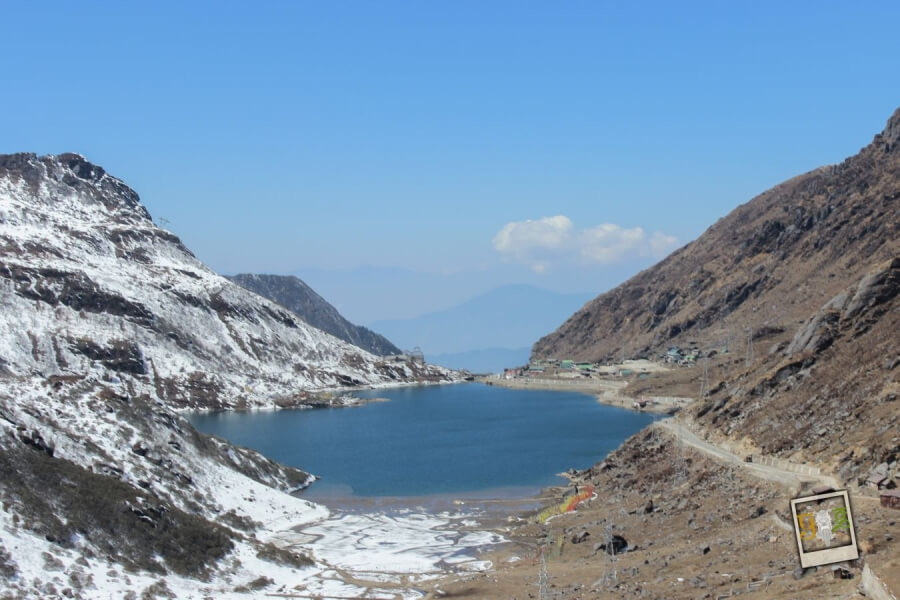 This is one of the most visited lakes in this region and is 35 km from Gangtok. Tsomgo Lake is perched at an altitude of 12,000 ft. The lake is embedded in the rugged mountain terrain and is covered with snow from winter to late spring. There are many legends and myths that are associated with Tsomgo and it is revered as a holy lake by locals. You can enjoy Yak rides and there are many eating stalls that serve local snacks and beverages. This spot provides a great backdrop for pictures.
18. Mount Katao:
This place is one of the popular places to visit near Gangtok due to the snow-capped mountains, waterfalls, greenery, and landscapes. It is also called the Switzerland of India. The best thing about Mount Katao is that it makes sure you never forget its views. The mountain enjoys snowfall every winter. The mountain slopes have trees like poppy, rhododendron, and primula which create a vision to behold. The place is also home to many snow sports like skiing, snowboarding, and trekking.
Best Time to Visit Gangtok Tourist Places
The best time to visit Gangtok is during the months of late September to mid-December and from March to May. These summer months experience a pleasant climate which is ideal for sightseeing. Between late September to mid-December, days are sunny with unobstructed views of the Himalayas. The period of March to May is when the bloom of Rhododendron flowers is a sight worth its weight in gold. It is best to avoid a visit to Gangtok during the monsoon months of July to early September since the heavy rainfall leads to landslides which may cause a lot of inconveniences.
We hope that you will satisfy with the given information and select one of the best places to visit near Gangtok for your next trip.
FAQs on Best Places to Visit near Gangtok:
For what Gangtok is famous?
Gangtok is famous for its natural beauty, and handicrafts which reflect the arts and culture of the city, and also for adventure activities.
Is Gangtok costly?
Gangtok doesn't appear as expensive, as long as you choose budget accommodations.
Which is the best time to visit Gangtok?
The best and ideal time to visit Gangtok is from late September to mid-December and from March to May.
What are some of the adventurous activities to do in Gangtok?
Some of the adventurous activities to do in Gangtok here include trekking, river rafting, paragliding, mountain biking, & rock climbing.