Never regret to miss eating these 10 mouthwatering  Kerala food items!
God's own Country and the land of coconut trees; Kerala offers a range of cuisine that will be inviting for any kind of foodie. When it comes down to Kerala food dishes, the choices are numerous. The best thing is that Keralites prepare a variety of both non-vegetarian and vegetarian dishes, each with its unique amalgamation of spices, aroma, taste and platter.
Best Cuisines of Kerala:
Well, here are 10 delicious Kerala cuisines that you ought to try out when you visit Kerala.
1. Kappa and Meen Curry (Steamed tapioca and fish curry):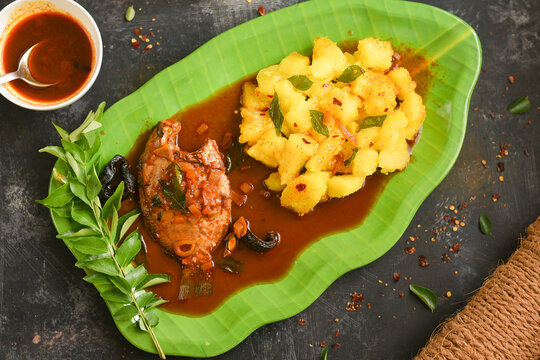 Kappa or Tapioca has been a staple for all Malayalis. It doesn't just taste good but is one of the healthiest Kerala cuisines out there and this has been the reason that it's been a favorite among both foreign and domestic visitors. Now, Kappa in Kerala is prepared in many ways but a popular version is the mashed Kappa. Paired with Meen (a type of fish) curry, it's a mouthwatering platter you must experience, especially when you have booked a day in a houseboat.  Easy preparing Kappa and Meen curry can be an anytime snack!
2. Pathiri with Egg Curry – Most Popular Food in Kerala: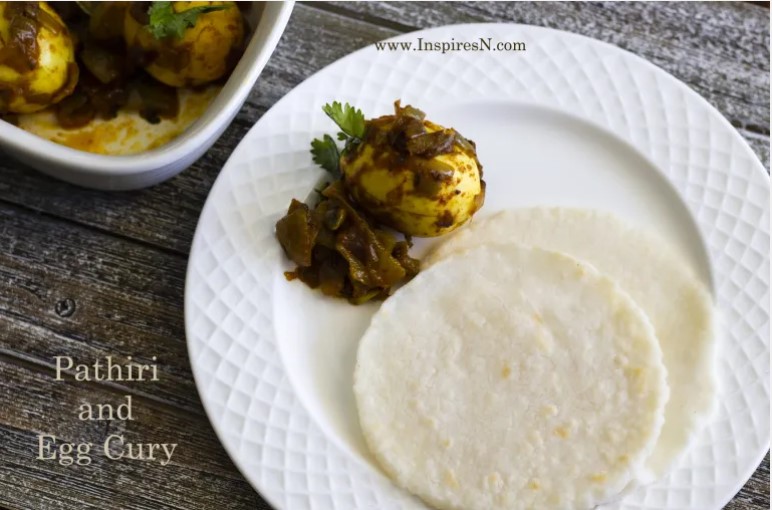 Pathiri is a traditionally made and authentic Kerala cuisine for the Keralian Muslims. It basically a pancake made out of grounded rice and is usually served with meat and fish. However, an egg curry can also be a perfect combination with a Pathiri if you are looking for a quick but delicious meal. Pathiri is known by a variety of names including Ari Pathiri, pathil or nice Pathiri but the basics are the same. If you are visiting Kerala during the Ramzan festival, a Pathiri should be an inevitable part of your food!
3. Pal Appam with Coconut Milk and sugar: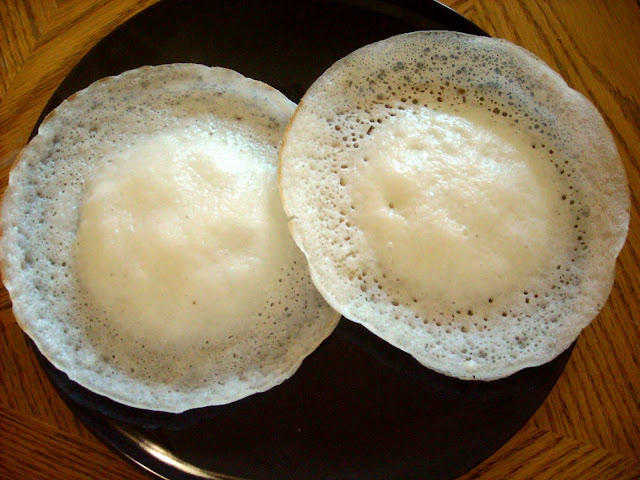 Appam is another type of pancake made from rice batter and in a special appachatty. The middle portion of the pal Appam is bulkier but softer while the sides would be crispy! Pal Appam is served with a variety of stews and curries, both vegetarian and non-vegetarian. However, you might as well ask for the traditional compliment of a coconut milk with sugar. This would be a simple but amazingly tasty combination. Pal Appam is indigenous to South India and shouldn't be missed in any circumstance.
Read Also: Kerala's Summer Holidays Guide
4. Puttu with Kadala – Traditional Food of Kerala: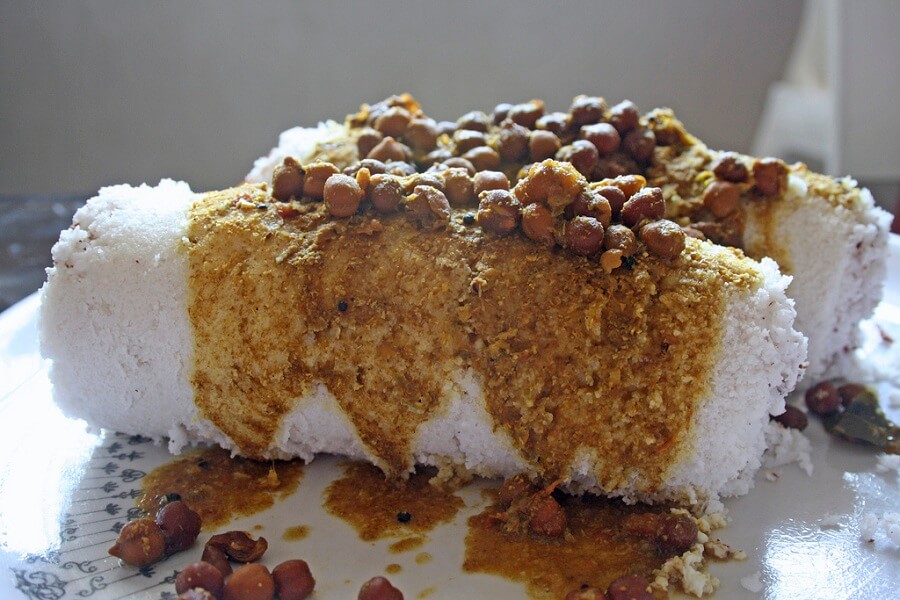 Image Credit: Flickr/Jithanpurushothaman
A highly popular breakfast across Kerala homes, Puttu is basically steamed rice flour that comes mixed with salt and water and served in a cylindrical steam pot. Puttu may be served with any kind of curry but the best side dish is made out from a mix of banana and gated coconut. Another popular side dish with Puttu is the Kadala, a curry made from black chickpeas, wherein boiled chickpeas and coconut grave make the ingredient. It's a high protein diet and will immediately fill up your belly without any bad effects. If you are planning a daylong of tiring travel, go for Puttu and Kadala for your morning breakfast!
5. Palada Pradaman – Popular Food of Kerala: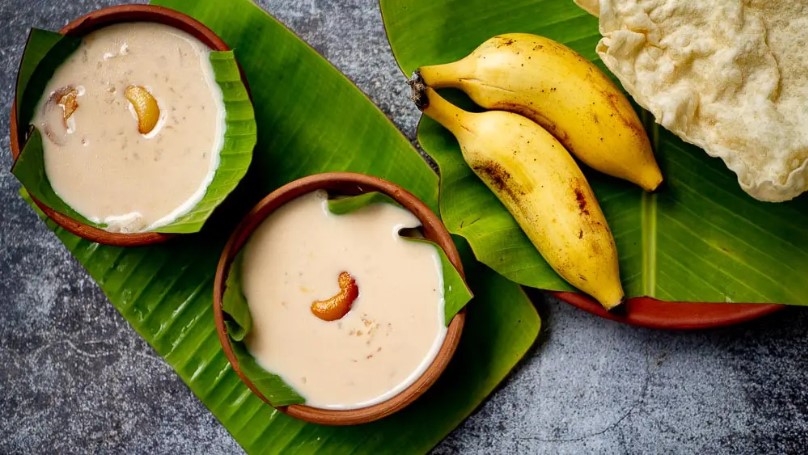 Palada is a kind of sweet dish, commonly served as a desert after lunch. The ingredients include a calculated mix of rice ada, milk and sugar. The stew looks a light pink and is traditionally served on a banana leaf. To enhance the taste, many cooks will add raisins and cashew nuts to the porridge. While it is a traditional desert, a bowl of Palada Pradaman can fill up your stomach in the morning and it will be a great start to your day in Kerala.
Read Also: Popular Road Trips In Kerala That You Ought To Experience
6. Churuttu – Best Food to Try in Kerala: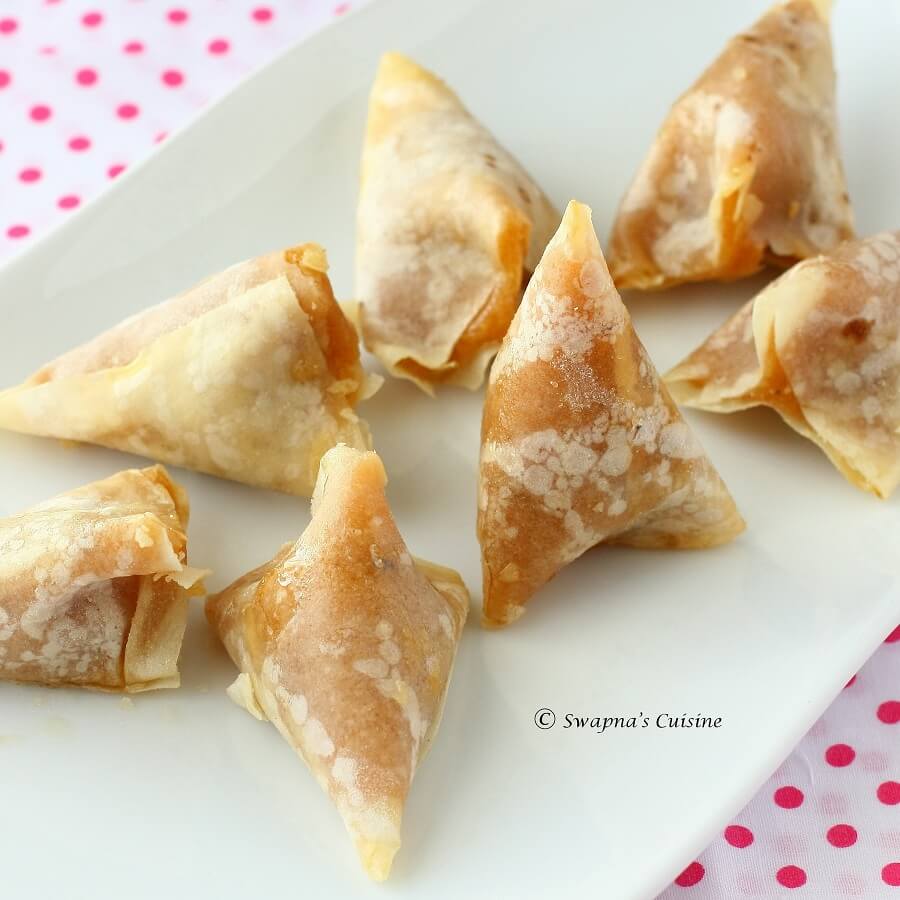 Image Credit : Flickr/Swapnamicky
A traditional dessert snack from Central Kerala, Churuttu is a thin flour sheet with sweet rice filling. It comes in a conical shape, much like our Samosa, and will be commonly seen in bakeries across Kerala. The moment you take a bite off the Churuttu, the sugar syrup, Avalose Podi, oozes out and it will be an intriguing experience. Depending on where you choose to eat a Churuttu, you might find other additional ingredients like vanilla, crushed cardamom pods, and even honey. This is a desert that people of all ages would like and it's highly nutritional too.
7. Ada – Popular Dish of Kerala: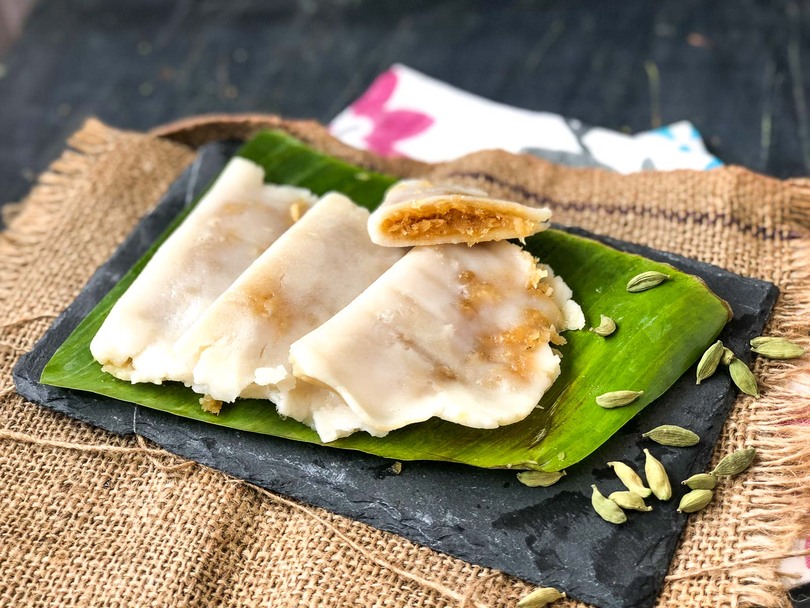 Ada or Ela Ada is one of the oldest dishes from Kerala. It is prepared from rice / ragi dough and steamed inside a banana leaf. The Ada makes for an amazing evening snack or an anytime food. You will find an Ada parcel even in parts of Tamil Nadu. Grated coconut mixes perfectly well with the steamed rice it may sometimes come with jiggery and sugar. Ada is popular as an Onam dish but can be found all across the year.
8. Manga Kootan (A seasonal side dish made of ripe Mangoes):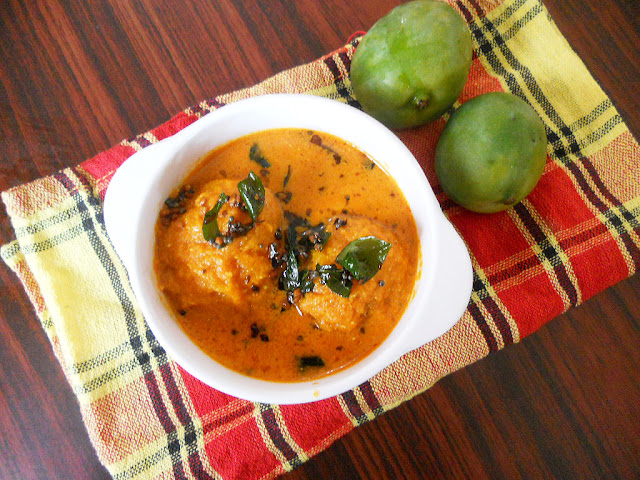 A Manga Kootan is a simple yet delicious serving made out of raw mangoes. The curry integrates an amazing blend of spicy and sour flavors, making it a lip smacking addition to steamed rice. The Manga Kootan is just like chutney but with more vibrant offerings. You certainly would be asking for extra scoops of rice just to have more of Manga Kootan.
9. Nelikka dipped in Honey (Nelikka is the Malayalam word for Amla or Gooseberries):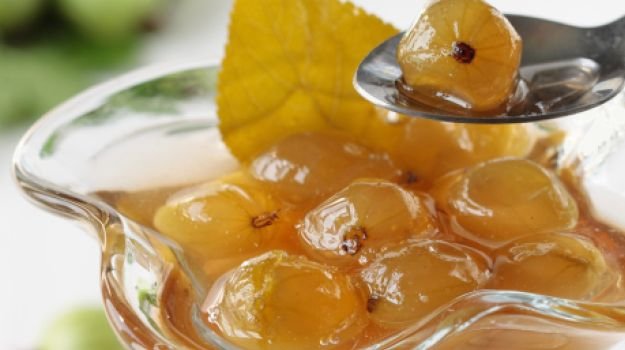 Nelikka is bitter sweet goodness. Full with Vitamin C and other helpful minerals, the gooseberry makes for a perfect pickle. In Kerala, Gooseberries take the form of Nelikka, a variant of chutney and is served along with both rice and roti (chapatti). If you have an incline towards chutneys, Nelikka would be among the best of things you would have had in Kerala.
10. Sharkara Boli (a sweet dish made that resembles a chapatti)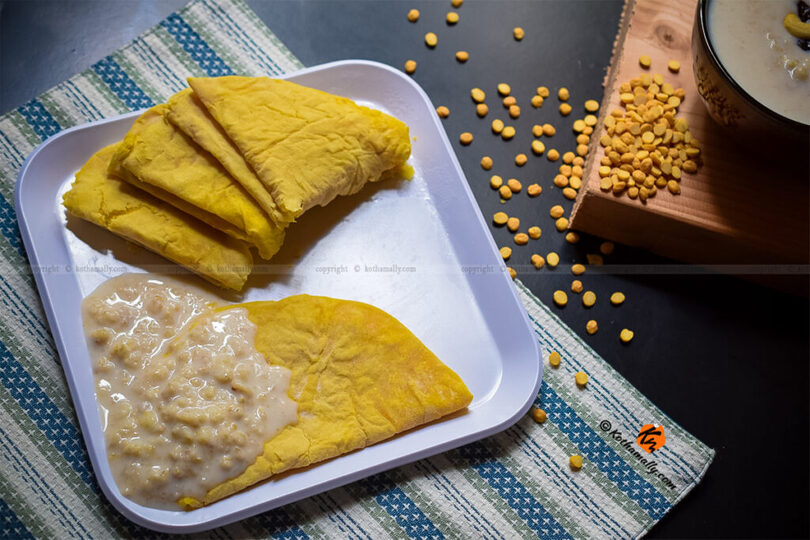 Sharkara Boli or Kerala Boli is a king of sweet flatbread that integrates chana dal (lentil) and is traditionally served with Payasam. Rice flour and ghee make the bread thicker and savory and it is healthy, fulfilling and nutritional. Few drops of hot ghee on top of the Boli and it couldn't get more mouth watering!
Well, these were just some of the amazing Kerala cuisines you can have in Kerala. You might also want to try the several non-vegetarian dished that are traditionally cooked in southern Kerala – especially their fish and mutton!
FAQs on Kerala Foods:
What makes Kerala cuisine unique?
Kerala cuisine is unique in its use of aromatic spices & coconut milk which give its dishes their distinct and rich flavors. The cuisine also features a diverse range of vegetarian and non-vegetarian dishes including seafood, meat & vegetable preparations.
What is the most popular seafood dish in Kerala?
Fish Molly is one of the most popular seafood dishes in Kerala. It is a creamy fish curry made with coconut milk, spices & fish and is often served with appam or rice.
What is the most famous dessert in Kerala?
Payasam is one of the most famous desserts in Kerala. It is a sweet dish made with rice, vermicelli, or lentils cooked in milk, ghee & sugar flavored with cardamom & garnished with nuts and raisins.