The 1st Global Tourism Investors Summit will take place from May 17 to May 19, 2023, in New Delhi, India. The Confederation of Indian Industry, the Indian government, and the Ministry of Tourism will organize the summit. The summit's goal is to promote India's travel and tourism sector as an "Investment Destination" and to offer a shared forum for the Central/State Governments, domestic investors and international investors to discuss investment opportunities in the country's tourism sector.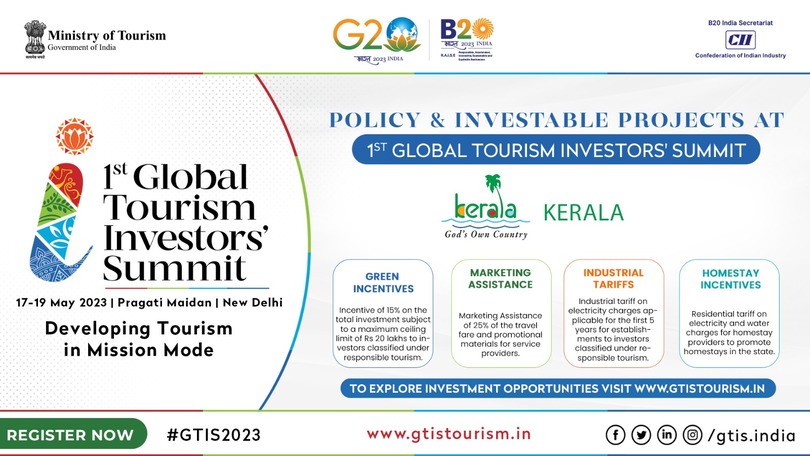 Almost 1,000 attendees from India and overseas including officials from the Central and State Governments, tourism boards, travel and hospitality businesses, investors, and industry professionals will attend the summit. A variety of workshops on other facets of the tourist business including investment opportunities, legislative changes & sustainable tourism, will also be included in the summit.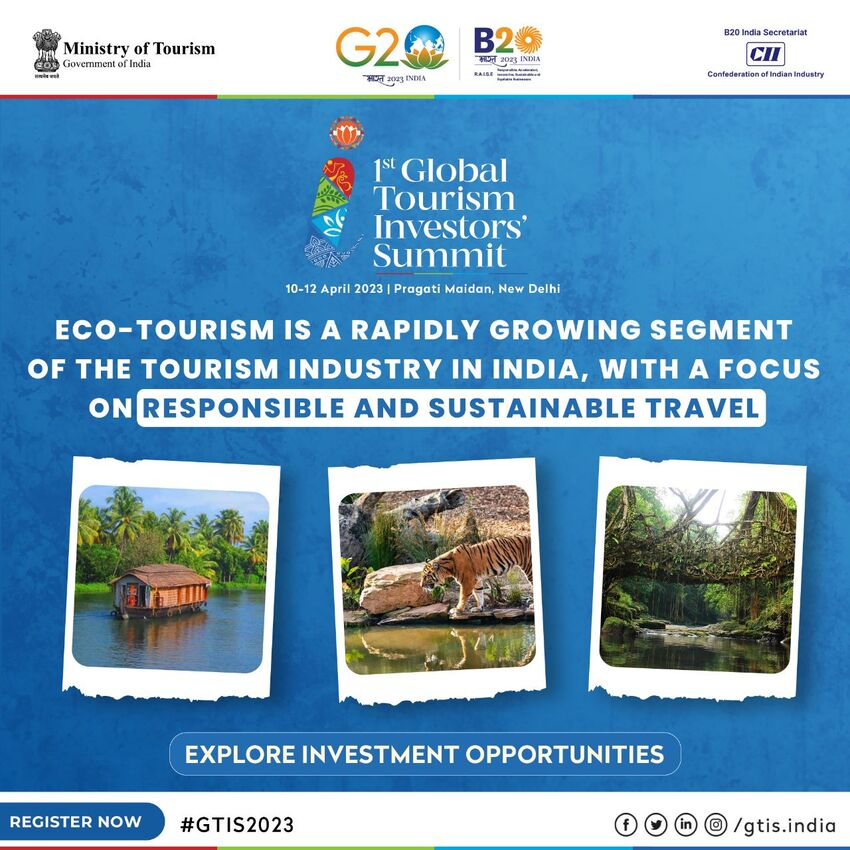 Key Elements
Knowledge Sessions
State of Art Expo
B2B & B2G Meetings
CEO's Roundtable
State Focus Sessions
Cultural Evening
Networking Opportunities
Global Tourism Investors Summit 2023 Speakers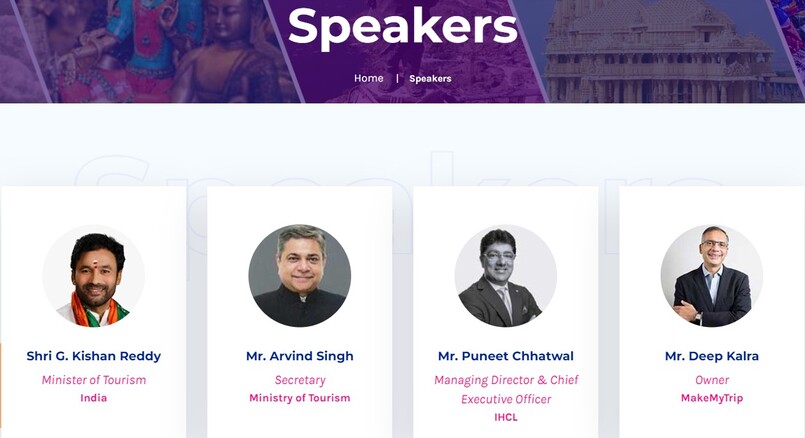 Who Should Attend
Global Investors
Domestic Investors
Adventure Tourism and Eco Tourism Product Developers
Infrastructure Developers
Urban Developers
International Associations/Hoteliers
Venture Capitalists
Restaurateurs
Cruise Liners
Helicopter Services
Banks and Financial Institutions
Entertainment Companies
Spa and Yoga Centers
MSME
Amusement Park
Important Details on 1st Global Tourism Investors Summit 2023:
| | |
| --- | --- |
| GTIS 2023 Location | Pragati Maidan, New Delhi |
| GTIS 2023 Dates | May 17, 2023, – May 19, 2023 |
| To Register into GTIS 2023 | Registration |
| GTIS 2023 Information | Download PDF |
Wrapping Up:
In conclusion, the 1st Global Tourism Investors Summit would be a successful event that will help to raise awareness of the investment potential of the Indian tourism industry. The summit will also provide a platform for the Central and State Governments to interact with potential investors and it will help to identify investment opportunities in the tourism industry. It is expected that the summit will lead to a number of new investments in the sector, which will help to boost the Indian economy and create jobs.