Being a solo traveler can seem daunting at first, but it doesn't have to be difficult. In fact, traveling solo in India is an incredibly rewarding experience that allows you to soak up the culture and history of one of the most richly diverse countries in the world. Whether you're looking for some beachside relaxation or an exciting city adventure, there's something worthwhile around every corner.
Today I will talk about some of the best places for solo trips in India. Hope this guide will help you find your ideal solo trip location within India -from snow-capped mountains and deep jungles, ancient ruins and beautiful national parks.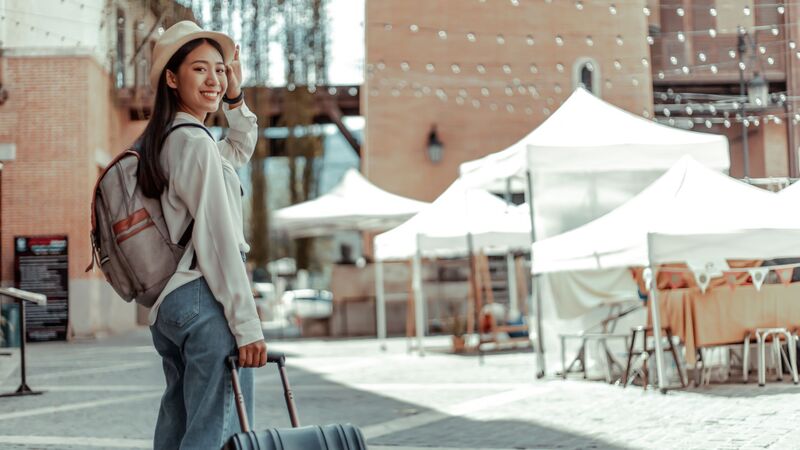 Best Places for Solo Travel in India:
So, without further ado, let's explore the best solo trip destinations in India.
1. Kochi: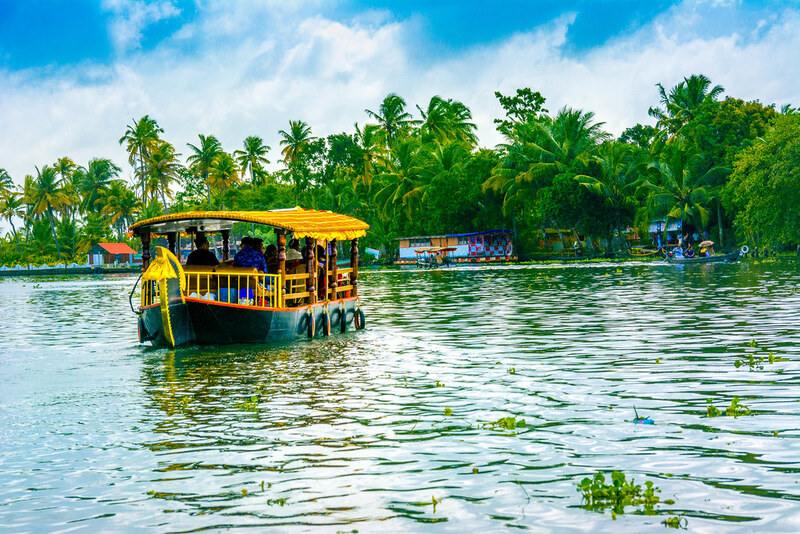 From palm-fringed beaches to age-old temples, Kochi offers the perfect combination of culture and relaxation. With its friendly locals, Kochi is an ideal destination to safely navigate solo – you can explore backstreets, try a variety of local cuisines and find your way back with ease. What's more, solo travelers can savor their time in Kochi without having to worry about juggling schedules or preferences – you have complete freedom to go at your own pace and immerse yourself in the sights, sounds and flavors of this charming city on India's Malabar Coast.
Best Time to Visit Kochi: September to March
2. Varkala: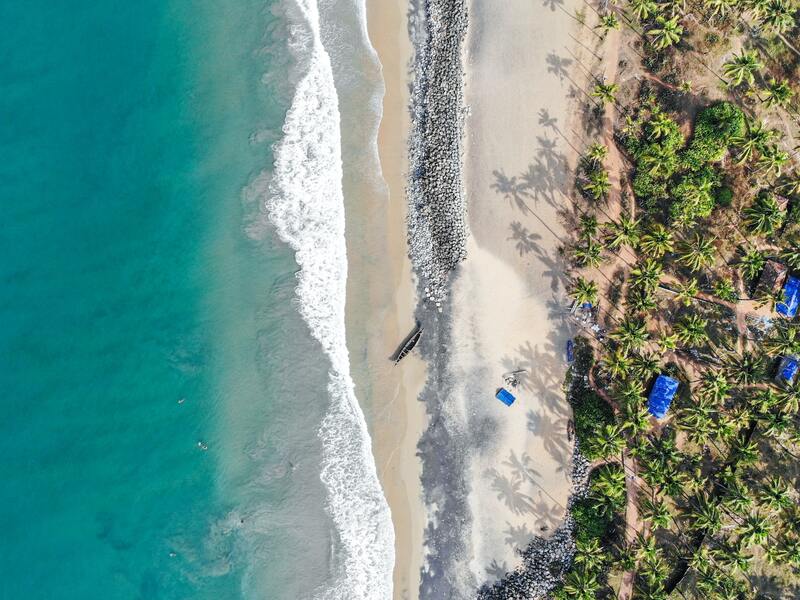 Varkala is a breathtaking coastal paradise that you should experience at least once in your life. If you're looking for an idyllic and memorable getaway, you should seriously consider Varkala and make it even more special by going solo. Exploring this beautiful region alone will let you have the flexibility to indulge in whatever activity you fancy each day and the freedom to pursue experiences that fulfill your individual interests.
Best Time to Visit Varkala: All year round.
3. Hampi: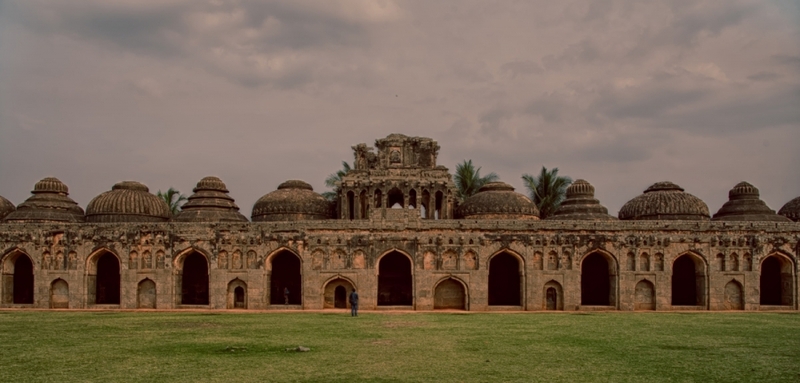 Nestled away in the south of India, this small village is a paradise of ancient structures and scenic beauty. Exploring the sites on foot is a totally different experience than being part of a tour group. You can travel at your own pace, taking in the sights without having to worry about keeping up with others. Make sure to take some time to observe local life as well; Hampi's people are full of culture and pride that is sure to captivate and fascinate any visitor.
Best Time to Visit Hampi: October to March
4. Goa:
With exotic beaches and vibrant culture, Goa is one of the best places for solo travel in India. It's a must-visit destination for those looking to explore, experience great hospitality, and enjoy newfound freedom while traveling alone. From taking a leisurely stroll on Palolem beach to witnessing the beauty of Dudhsagar Falls or immersing yourself in Old Goa's ancient monuments – there's no shortage of what you can do as a single traveler in Goa. With its stunning landscapes, delicious food and hospitable locals – solo travelers are guaranteed to have an unforgettable experience here.
Best Time to Visit Goa: September to March
Also Read: Best Beaches in Goa to Enjoy Most Exotic Holidays
5. Darjeeling: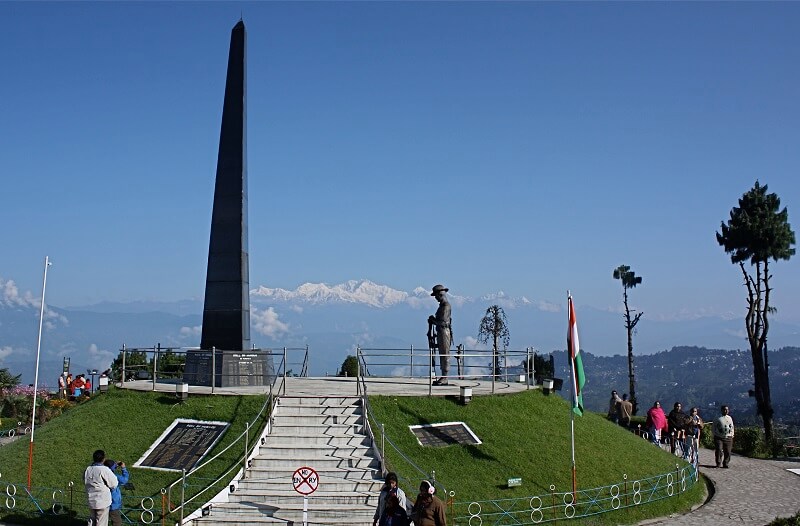 Traveling solo in Darjeeling is an amazing experience that is not to be missed! It's one of the safest places in India for solo female travelers as well. Thus this place is perfect for first-time and seasoned adventurers alike to explore without worry. There are plenty of budget-friendly options and activities throughout the city, ensuring that even those on the tightest budget can enjoy their time in the beautiful hillside. From mountain trails and exotic street markets to traditional Buddhist monasteries, there's something for everyone in Darjeeling.
Best Time to Visit Darjeeling: April to June
6. Varanasi: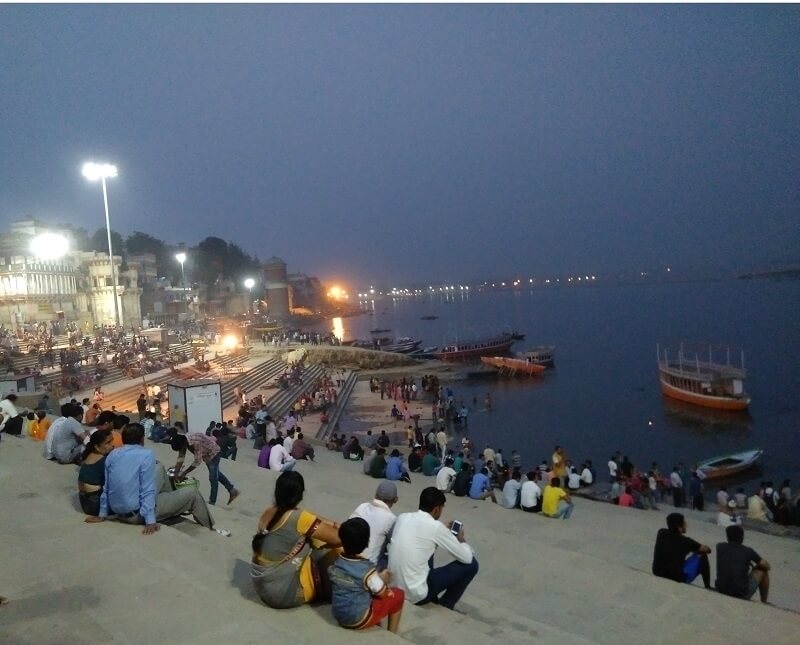 Varanasi offers an unforgettable cultural experience; and the best way to experience it is by traveling solo. Vast temples, cultural events, and traditional festivals bring the streets of this spiritual epicenter to life with color and energy. Solo travelers will be able to revel in all that Varanasi has to offer without being weighed down by itineraries or distracted by unfamiliar company.
You can take morning walks along peaceful ghats with passing river boats at dawn, visit cultural sites such as the Bharat Mata Mandir for a firsthand look at the cultural history, and shop at bustling bazaars for local souvenirs. In Varanasi, traveling solo allows you to engage deeply with local culture and unlock moments of personal reflection in complete tranquility — creating memories and experiences that will last a lifetime.
Best Time to Visit Varanasi: October to March
Also Read: Best Ghats and Tourist Places to Visit in Varanasi (Banaras)
7. Manali: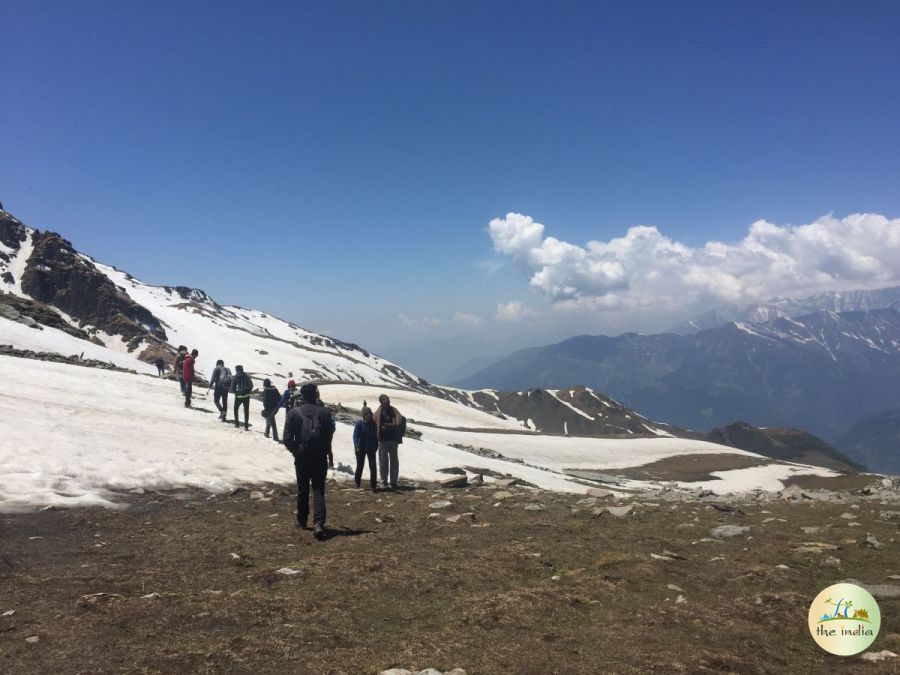 Located in the Indian Himalaya at an elevation of just over 6,500 feet, Manali offers stunning views of snow-capped mountains and lush vegetation. As a solo traveler, you will have the opportunity to explore this mountain retreat independently. Plus, you get the added benefit of making meaningful connections with locals, immersing yourself in a different culture and challenging yourself to step outside of your comfort zone. Whether you are seeking spiritual enlightenment or self-discovery, Manali is a great place to visit if you are looking for a life-changing journey.
Best Time to Visit Manali: October to June
8. Rishikesh: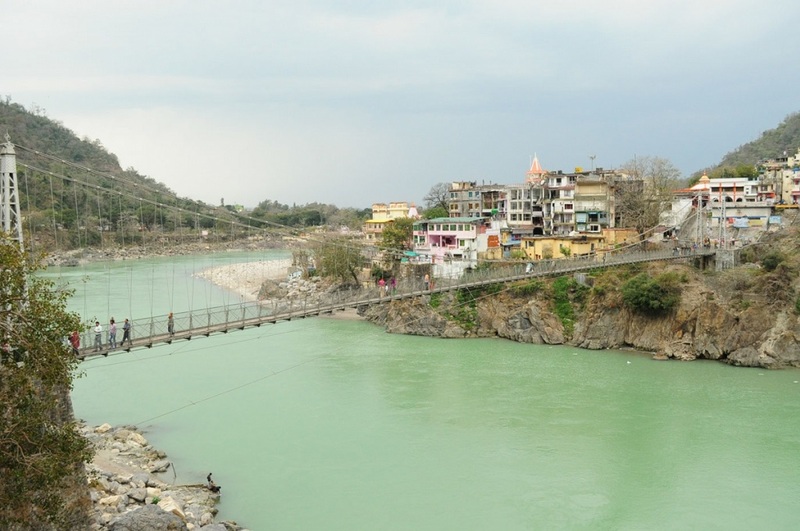 Rishikesh is one of the best places to go for a solo trip in India. Situated at the foothills of the Himalayas, this city offers spectacular views and plenty of opportunities for adventure. From trekking, river rafting, and kayaking opportunities to spiritual journeys, Rishikesh has something for everyone. As a traveler on your own, you have time to explore new sites and experiences without having to worry about anyone else's expectations or timetables. If you're looking for a place to satisfy your sense of wanderlust while exploring peaceful locations, then a solo trip to Rishikesh should be at the top of your list.
Best Time to Visit Rishikesh: All year round.
Also Read: My Favorite 5 Places in Rishikesh I Recently Visited
9. Leh: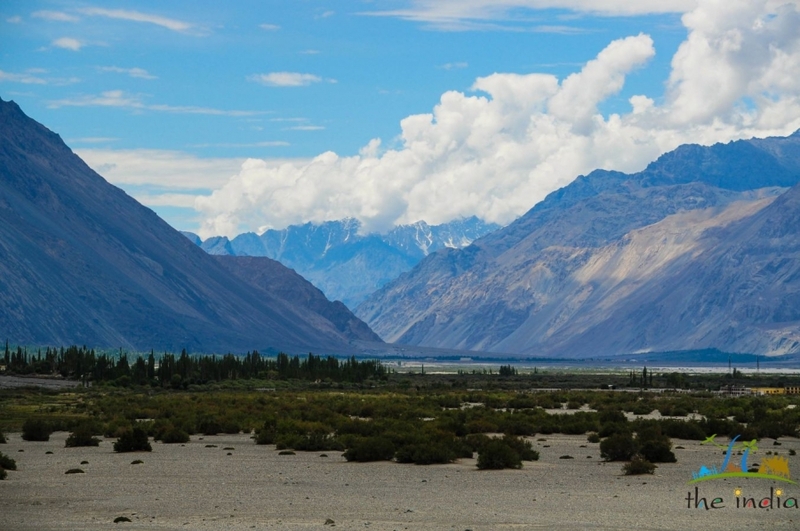 Visiting Leh is an experience of a lifetime and the best way to guarantee maximum enjoyment is to go alone. Solo travel to Leh allows you to engage in activities that push your limits, such as mountain climbing or rock climbing, or just savoring the exquisite beauty of nature. You'll have time to ponder, savor your meals and make connections with locals in a way impossible when experienced through the frenetic pace set by larger groups.
Best Time to Visit Leh: April to July
10. Kasol: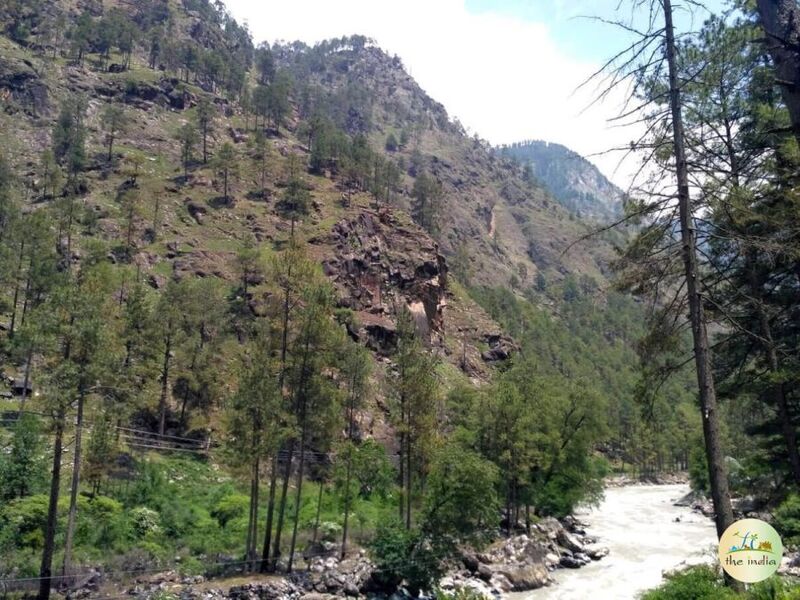 Kasol is the perfect place for a solo venture. Discover both the fascinating landscapes and culture of Himachal Pradesh, while having opportunities to get up close and personal with local people, who gladly share their stories with you. Moreover, it's an ideal place to open up, break out of your comfort zones and even deal with unresolved issues in your own time, displaying great strength of character. So go on, take that leap into exploring Kasol on your own!
Best Time to Visit Kasol: October to June
11. Gokarna: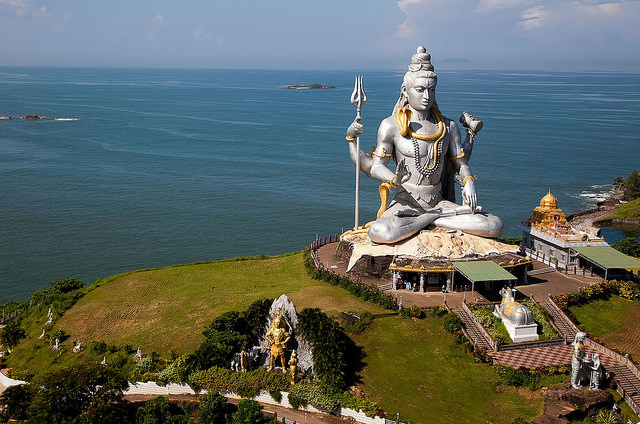 Gokarna is one of the best solo trip destinations in India. Located in Karnataka, it offers unmatched beauty, breathtaking landscapes and an array of activities for every kind of traveler. You can explore serene beaches, visit ancient temples and learn about local culture. Solo travelers especially have the opportunity to break from their daily routine and find a sense of freedom as they revel in the untouched beauty that Gokarna has to offer.
Best Time to Visit Gokarna: All year round.
12. Udaipur – Safest Place in India for Solo Female Travelers: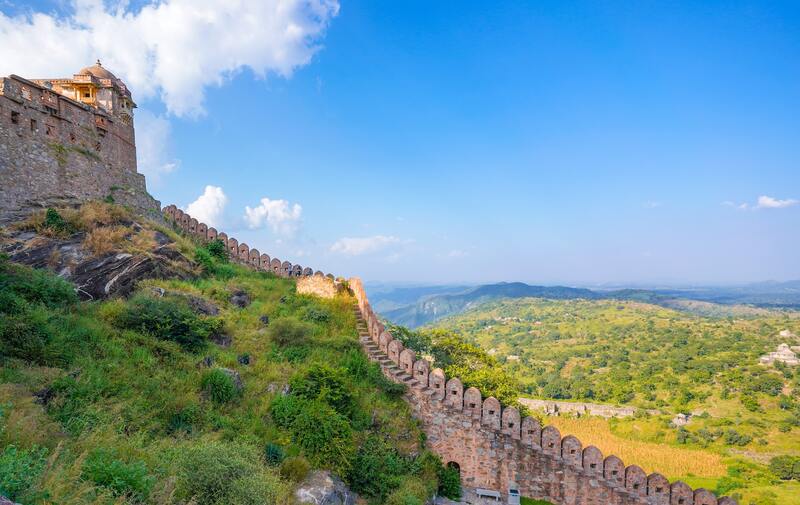 Traveling alone, especially to Udaipur, can be an incredibly rewarding and enlightening experience. Rightfully known as the Venice of the East, Udaipur is a mesmerizing city with tranquil lakes, stunning palaces and centuries-old traditions. When you're traveling alone, you have time to explore as you please and get the chance to discover hidden gems that would otherwise remain unseen. Whether it's learning about the history of the city from locals or even trying exotic foods like Daal Baati Choorma and mirchi bada – nothing compares to journeying solo in amazing cities like Udaipur.
Best Time to Visit Udaipur: October to March
Also Read: Best Places To Visit In & Near Udaipur, Rajasthan
13. Shillong:
Shillong, the jewel of Meghalaya, should be experienced by everyone, and the absolute best way to do it is to travel solo. From visiting beautiful waterfalls hidden away in the hills, eating delicious local cuisines from street vendors or wandering through stunningly green tea gardens – doing it alone ensures you can really appreciate each memory care-free. Plus there is no easier way to meet friendly locals and make bonds with them than when traveling on your own – without a doubt Shillong will provide breathtaking experiences and unforgettable new friendships if you just open yourself up.
Best Time to Visit Shillong: September to May
14. Mount Abu: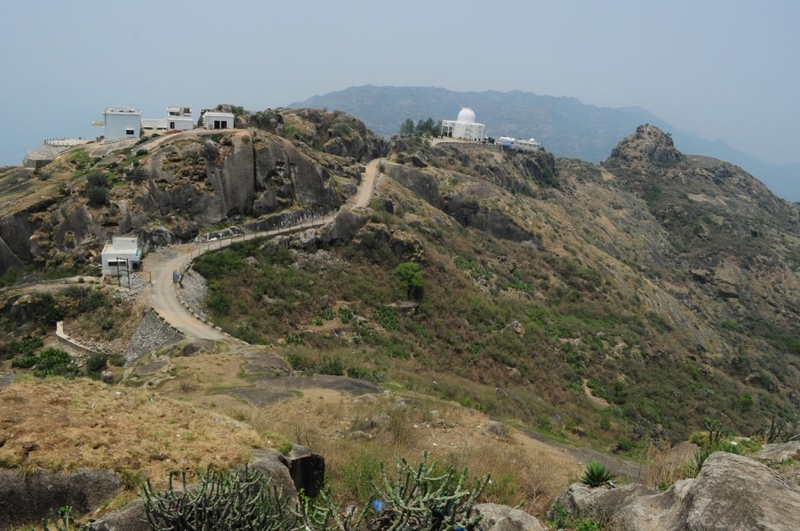 Mount Abu is an ideal destination for people who want to take a break from their daily routine and explore the beauty of nature. Whether you are someone seeking adventure or just wanting to relax in peaceful destinations, Mount Abu should be included in your travel bucket list. Plus, as it is one of the safest places in India, you don't have to worry about your safety while traveling solo. So why not plan your next solo getaway in Mount Abu and let this city work its magic!
Best Time to Visit Mount Abu: All year round.

Final Thoughts:
Traveling solo in India can be overwhelming, but with a little research and care, it can be an amazing experience. There are so many incredible places to explore in India that are perfect for solo travelers. Whether you prefer bustling urban streets or pristine jungles, there is something for everyone when looking for a great destination for a solo trip in India. So grab your bags and get ready for an incredible journey filled with culture, history, and exploration.
FAQs on Solo Travel places in India:
Things to consider before traveling on a solo trip to India.
1. Do your research.
2. Be sure to stay on the tourist map.
3. Please keep copies of your bank cards, passport, visa, and other critical documents in several locations.
4. Always carry a fully charged phone with you at all times.
5. Don't forget to advise your family at home of your travel plans.
What is the best way to travel in India for solo travelers?
Solo travelers looking to explore India in a safe and exciting way should consider hiring a local guide. Not only can guides help you navigate the culture and language barrier, but they can also provide exciting insight into how locals experience India on a daily basis.
Things to avoid when traveling solo in India.
1. Avoid consuming tap water.
2. Do not forget to purchase travel insurance.
3. When someone asks to take your picture, don't get upset.
4. Stay away from street food.
What are some must-try activities for solo travelers in India?
There are numerous must-try activities from taking a spiritual pilgrimage to the holy sites of Varanasi and Bodhgaya, to exploring the rich wildlife in Jim Corbett National Park, or taking part in one of the many festivals celebrated across the country. Adventure activities like camping or hiking in breathtaking mountains as well as cultural experiences like studying yoga and Ayurvedic treatments can be enjoyed.