Goa coastal area is spread across 125KM area and is blessed with over 50 beautiful beaches. But the question is; What are the best Goa beaches you should visit? Well, the answer may vary from person to person as Goa has something to offer everyone. In this article we have compiled the list of 21 most exotic beaches in Goa you should visit once.
Goa, a favorite holiday destination for everyone, whether a bachelor trip or a family tour, honeymoon, or recreation. The natural view, the beaches, warmth in the people and can be accessed easily. Goa is for everybody, whether you would like to sit and relax under the shacks, or do water sports activities, Goa beaches have it all.
All the Goa beaches offer water sport activities for enthusiasts. Although all the seasons at Goa are fantastic to experience, but Mid-November to mid-February is the best time for the visit. The weather is reasonably cool and pleasant. Besides, there are whole of Gao carnivals and festivals making it the most happening place on planet.
List of 21 Best Beaches in Goa:
1. Palolem beach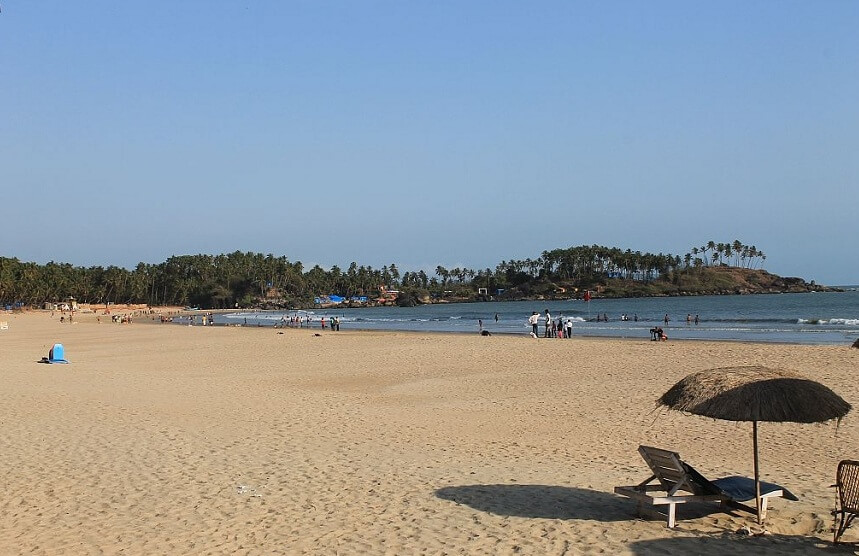 Image Credit : flickr/globetrottergirls
One of the best beaches in Goa, Palolem beach located at 67 km away from Dabolim airport and 43 km away from Madgaon railway station. Trekking waits at the main town of Chaudi, a hand distance from Palolem Beach. Take a boat to the Monkey Island to the north end of Palolem beach.
Dolphin spotting can be done here by visitors. Famous for a party silent noise disco where headphones and dancing to the tunes are done under the clear sky.
2. Miramar beach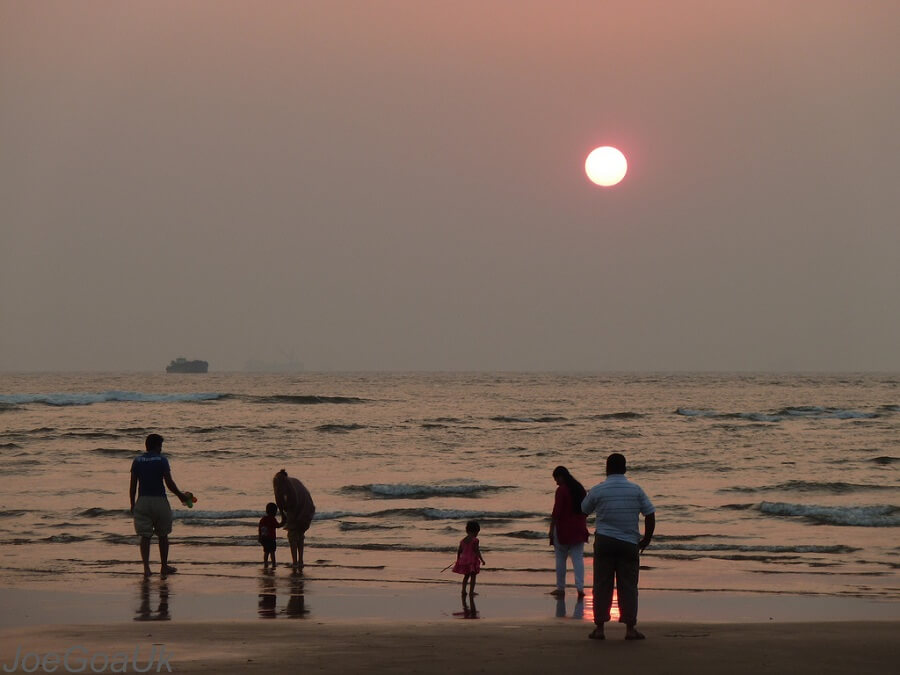 Image Credit : flickr/joegoauk45
Favorite of locals and tourists, this does make it crowded but it is one of the best Goa beaches to visit. You would be at Miramar beach in 39 minutes from Goa airport. It is safe to swim as it is guarded by a lifeguard. Cabo Raj (Raj Bhavan) offers an exclusive range of water sports. It is the best place to buy souvenir items. Food is a savior here.
Must try Goa chat (unusual from the normal chat Indians are used to) but the version is good. Besides, you could drive through and visit the Church of Our Lady, The Goa State Museum, the Archaeological Museum, Dr. Salim Bird Sanctuary and of course not forget Dona Paula.
3. Candolim beach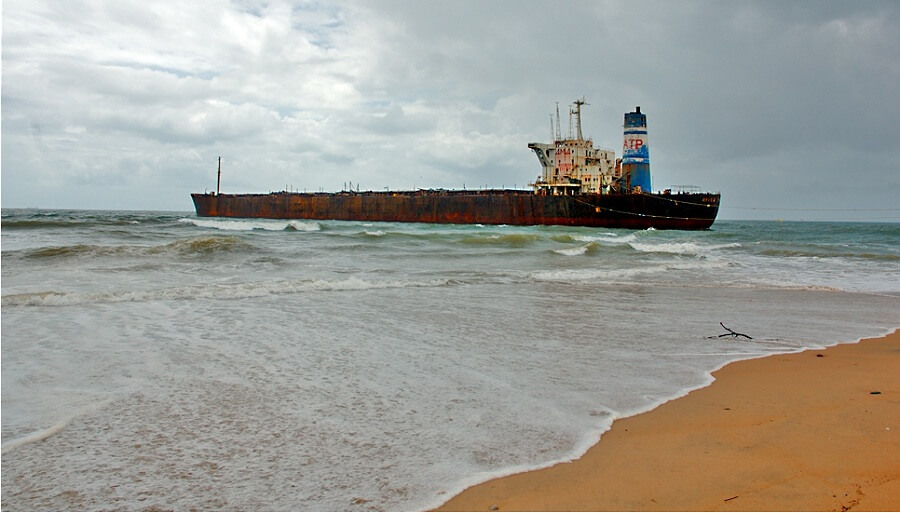 Image Credit : flickr/kartikkrishna
The cleanest beach in Candolim and is one of the best beaches in Goa, famous for scrubbed sand dunes. It is situated 38 km away from Goa airport. It does not have much of a crowd as most of the part is owned by Taj Vivanta Hotel. This gives much scope for water activities. You could also get access to Aguada fort, Chapel of St. Lawrence, Candolim Church, Placio Aguada mansion.
There are many yoga centers and Ayurvedic massage centers, too. If you are somewhere in December you get to witness the Sunburn Festival which is full of fun and frolic.
4. Baga beach
One of the popular beaches of Goa is the Long and white sandy beach of Baga, located in north Goa. It is 21 km far from Goa airport. Essentially known for water sports, beach parties, seafood delicacies, kite surfing to wakeboarding, etc.
The nights are perfect for candlelight dinners and parties with live music. It is a smooth beach for walks. You may also take trips to Dolphin spotting islands. The other attractions are the Saturday night bazaar of Mackie, Anjuna Market, Tibetan marker, Atlantis water sport, and Blue Whale Water Park.
5. Calangute beach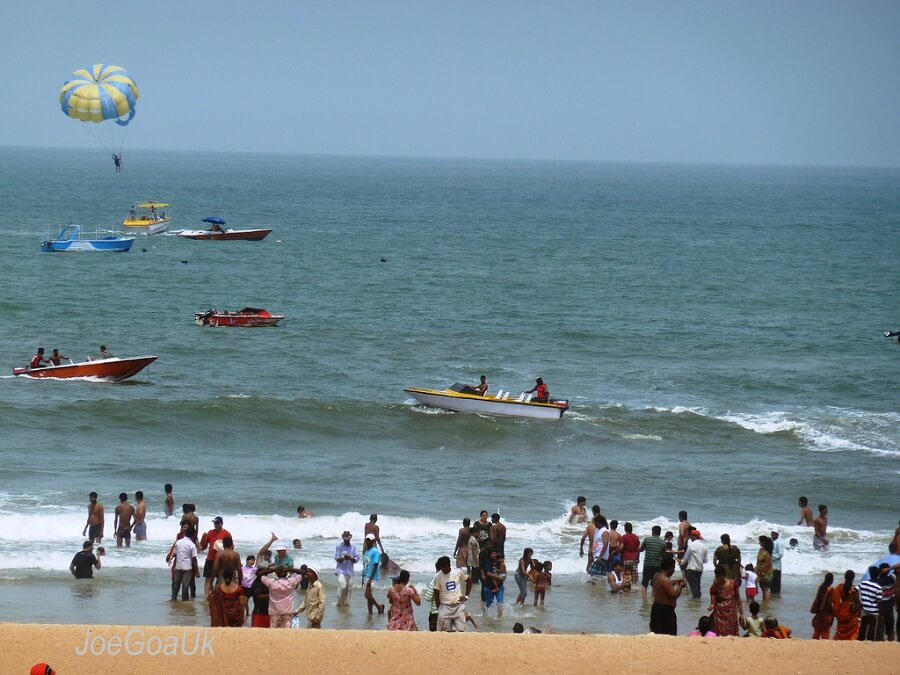 Image credit : flickr/joegoauk39
Known as the Queen of beaches, situated 43 km away from Goa airport, in the north Goa. Apart from the range of water activities, the Church of St. Alex is a sure shot to visit. There is a whole shack of eateries with mouth-savoring seafood flavors.
There is a number of nightclubs at the beach which shouldn't be missed by visitors. Best spot for water activities like parasailing and water-scooter rides.
6. Colva beach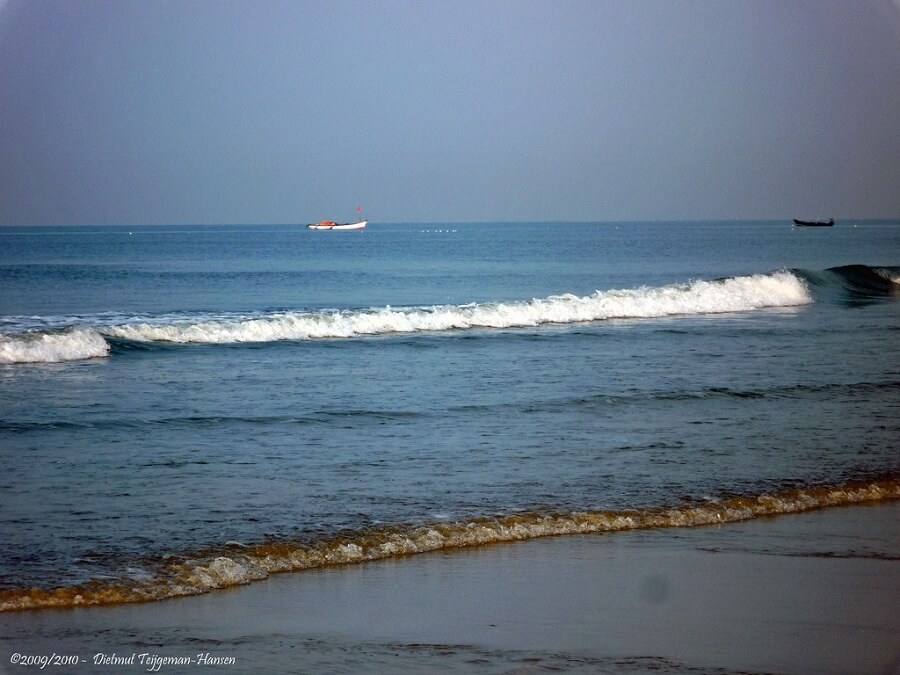 Image credit : flickr/dietmut tejgeman-hansen
This white sandy beach with swaying coconut palms located in South Goa, 23 km far from Goa airport, is a perfect place for solitude. Get under the shack, order your favorite delicacy, and enjoy the view. A perfect destination for romantic evenings, delicious seafood, and great nightlife. You may find spectacularly designed houses owned by the elite class. It is hot and humid no doubt but good to swim in.
7. Vagator beach
You are at the striking Dil Chahta Hai (Bollywood movie) spot! It is a small beach split into two viz; Big Vagator and Little Vagator, 43 km away from Goa airport and 21 km far from Panaji. This beach has red cliffs, making it the best place to host Hilltop parties.
A perfect place to enjoy your motorboat riding or trekking to the top of Chapora Fort. Evenings around 4 – 5 pm are a picture-perfect view of the sunset. ZOR a hot spring made at Little Vagator is worth a sight. Vagator beach hosts the longest and colorful market, especially the German organized markets on Saturdays are to empty your pockets for indeed.
PS : Don't forget to enjoy a Sunburn festival organized in the last week of December!
8. Mandrem beach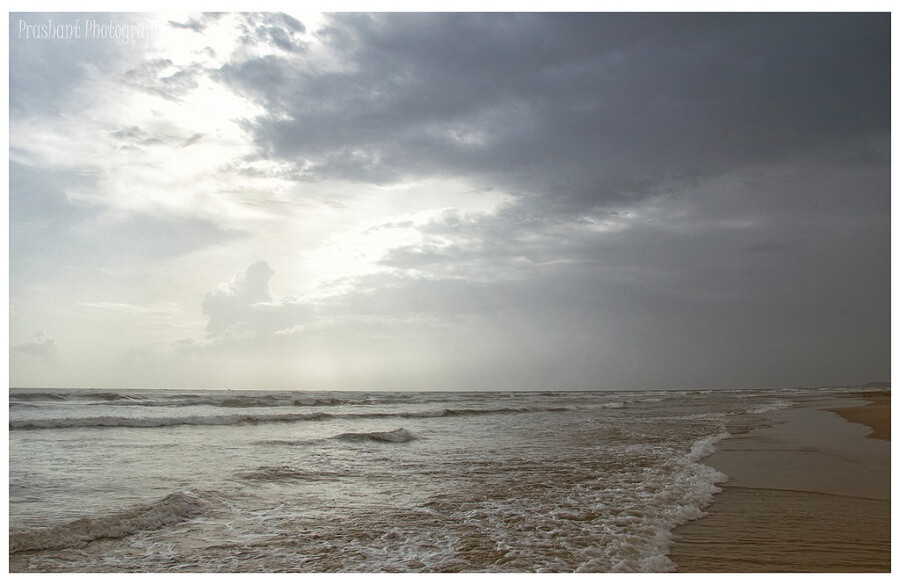 Image credit : flickr/prashant pawar
A beach 50 km away from Goa airport and 21 km away from Panaji, is having its two main beaches viz; Junas and Ashvem. It is a beautiful sight to see white sandy beach and crystal clear water. A quiet and peaceful beach and looks spectacular when there is a high tide wherein the sea water rushes into the Mandrem Creek. It is this place where you will see turtles. You must visit Portuguese fort and Mandrem village, too.
9. Majorda beach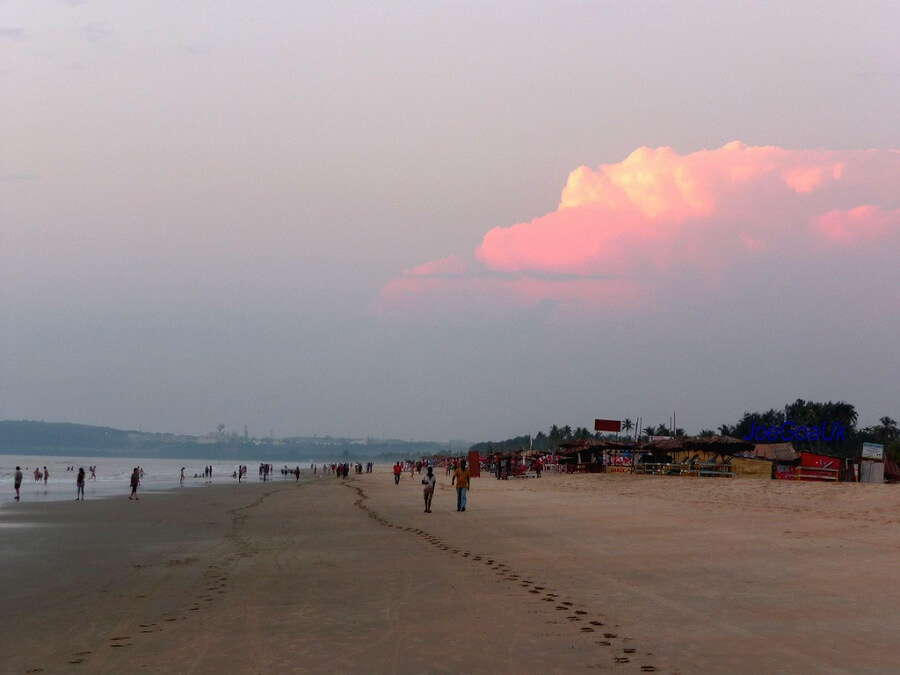 Image credit : flickr/joegoauk23
This beach having approximately 44 km distance from Goa airport, is a perfect place to rejuvenate yourself. Enjoy the dolphins off the shoreline. It is well known for its yummy Goan dishes, drinks and music.
Enjoy the beers served at the shacks and be seated in their sun loungers. You must visit one of the oldest buildings in South Goa, the sugar-white church of Our Lady Church.
10. Arambol beach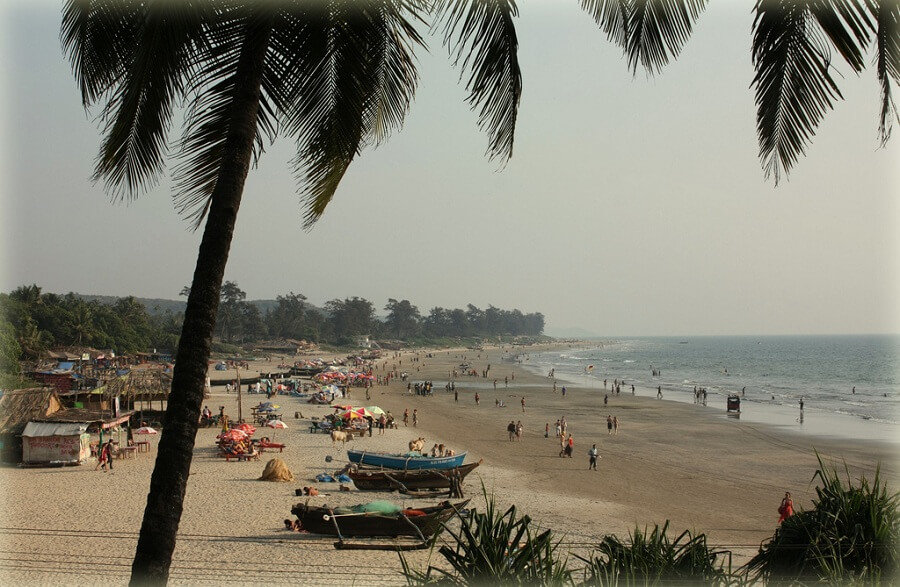 Image credit : flickr/katya
A beach located in North Goa, approx. 60 km away from Goa airport, is the natural beach with the essence of Bohemian.
A cliff near the beach offers paragliding and trips for dolphin watching. Besides, there is ample of shopping scope from handicrafts to jewelry to clothes. You can plan your budget vacation here with your family. It is safe for kids as it is having a curved shape and the presence of cost guards at the beach.
11. Cola Beach
A famous Cola beach is located around 58 km far from Goa airport. Due to its distant location, it has fewer crowds which make it intriguing. It is also known for destination weddings.
Tourists come here for sunbath and nightlife. The Maharaja Nights is a famous hosting that Cola beach offers. It is located along a private bay with magnificent coconut palms providing shades. A perfect place for camping, do fishing, enjoying the exquisite Goa food all the way. However, it is less advised to take bath.
12. Butterfly Beach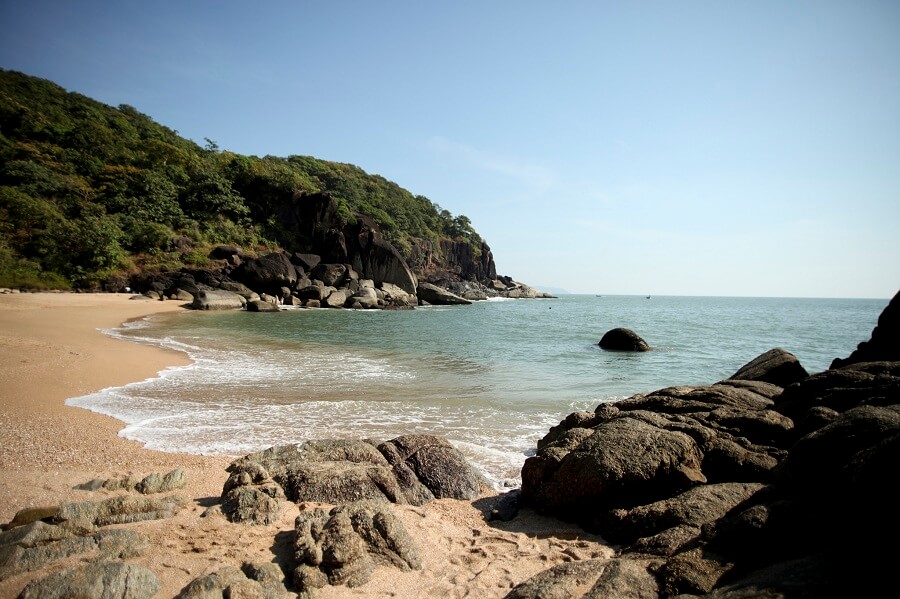 Image credit : flickr/nicolasmirguet
To the south Goa, 58 km away from the Goa airport, butterfly beach is less explored beach in Goa. It is named as Butterfly beach as it sustains various varieties of butterflies. Photography lovers will love this place to click different butterflies in action. With clear water and white sands and the heavily thick forest, calls for nature lovers to come and spend some good time alone. You shall find millions of colorful butterflies flying over the meadows on the hilltop. Trekking, dolphin sighting, spotting fishes and crabs are a few good options at this beach.
Honestly, you do not need any guide to show you the best beaches in Goa. Have a bike on rent and explore amazing places in Goa! If you think you are stressed out, come and explore the Goa beaches.
13. Anjuna Beach
Anjuna Beach is one of the prominent beaches in Goa. The beach is a perfect combination of white sand and the scintillating blue sea. However, this beach stretches almost 2 km is also popular amongst families and water sports lovers.
Anjuna beach offers you some of the best scenery views during sunrise and sunset for excellent photography. Anjuna Beach is well-known among tourists for its golden coastline, watersports, beach shacks, nightclubs, flea markets, and full-moon parties.
14. Morjim Beach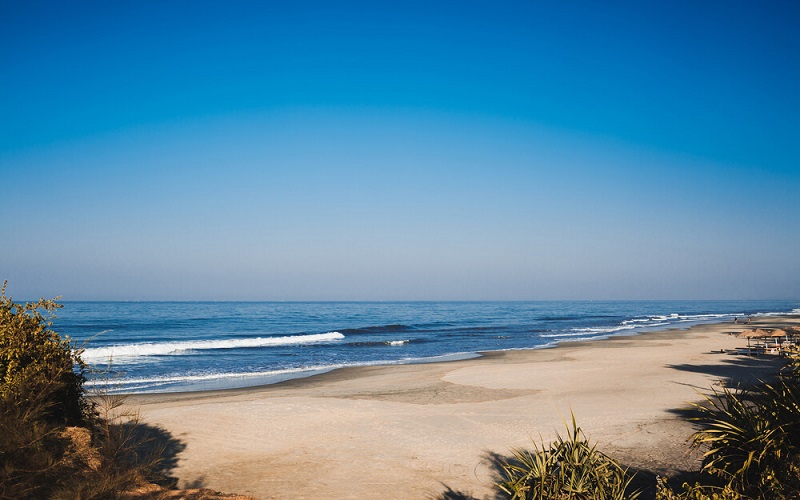 Morjim Beach is another most famous beach in Goa. This beach is clean, nice, and a popular choice for many tourists. Here you can experience the luxury in the lap of nature. This beach is widely known as the breeding place of Olive Ridley Sea Turtles. A perfect place for a sunset or sunrise walk.
Morjim Beach, also known as 'Little Russia,' is a popular but less crowded beach in North Goa. This 3-km beach stretch is ideal for a nice long morning walk, enjoying the sunrise, the breeze, and the waves. Here you can also get yoga classes on the beach, which creates a mesmerizing experience.
15. Ashwem Beach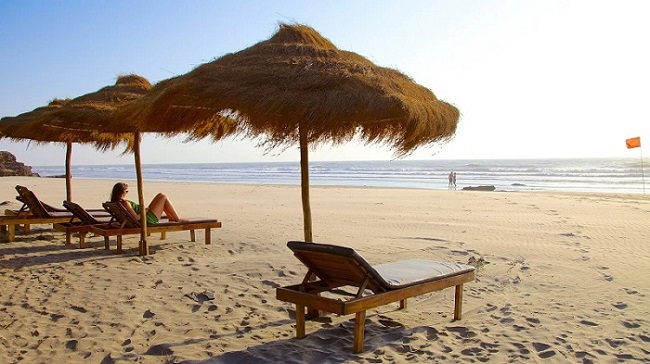 Ashwem Beach is yet another famous beach in North Goa. The main reason for its popularity is its peaceful environment and extensive stretches of white sand and outlandish palm trees that grow along the fringes of this beach. It is also home to the extensive cashew plantation, and here you can enjoy fishing and sea-food culture.
The other best part of the beach is that you can relax on the beach while watching the waters of the Arabian Sea. Another fascinating thing that attracts tourists is it is very clean and maintained where tourists can do fishing and enjoy lots of seas food.
16. Dona Paula Beach
Dona Paula Beach is named after a famous Portuguese romantic heroine who was popular in local songs and folklore. The beach is located at a distance of 7 km from Panjim and is popularly known as the lovers' paradise in Goa. The rich coastline presents a brilliant shine, particularly when the sun starts to set.
The great fascination of the seashore is the siphoning water sports experience and the magnificent ocean bottom joints arranged close to the beach. Dona Paula is also famous because at this place two of Goa's famous rivers meet the Arabian Sea.
17. Kalacha Beach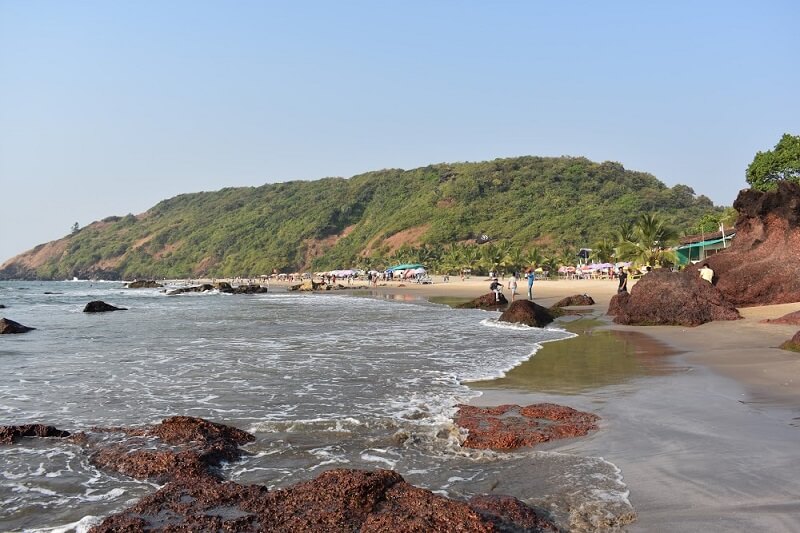 Kalacha Beach is situated in North Goa. Kalacha Beach is famous for its sweet water lagoon. It is also one of the unexploited beaches of Goa. This beach is surrounded by rocky terrain and steep cliffs, well-known for its scenic beauty.
A hilltop near the beach is famous for paragliding and Scuba Diving which gives the visitors an amazing experience. It's also known for its spontaneous beach parties and live music gigs that you might stumble upon.
18. Sinquerim Beach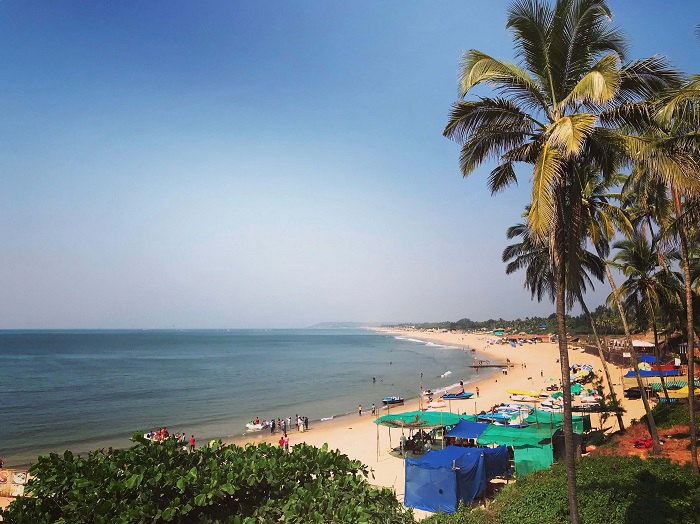 Sinquerim Beach is situated just 13 km away from Panaji, and it is one of the best beaches in Goa. The Sinquerim beach is a fabulous location for beach lovers because of its endless golden sands and is lined with lush greenery. It is also an ideal place for swimming, and one should not miss it while visiting this beach. Near the beach, one can see the famous historical fort Aguada built by the Portuguese to defend them from any attack from the sea route.
The sea beach is also surrounded by a variety of excellent restaurants which serve some tasty food dishes and drinks. It's a perfect place for swimming, and one shouldn't miss visiting this beach when they visit Goa for beach holidays.
19. Vainguinim Beach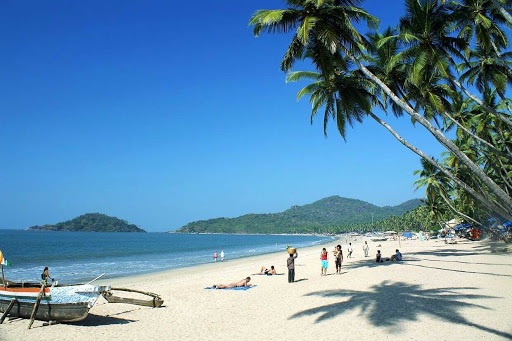 Vainguinim Beach is one of the lovely beaches of Goa. This seashore is encircled by palms and is known for its shining, perfectly clear waters. Vainguinim Beach additionally offers water brandishing offices to the experience darlings.
Banana Ride, Wind Surfing, Para-Sailing, Water Skiing, Water scooters, and Knee and Wake Boarding are a portion of the water sports that can be delighted in on the beach. The seashore has a variety of trees that are housed by variations of birds and is a piece of the most visited North Goa spots to visit. Here you can get relaxed on the beach while watching the waters of the Arabian Sea.
20. Ozran Beach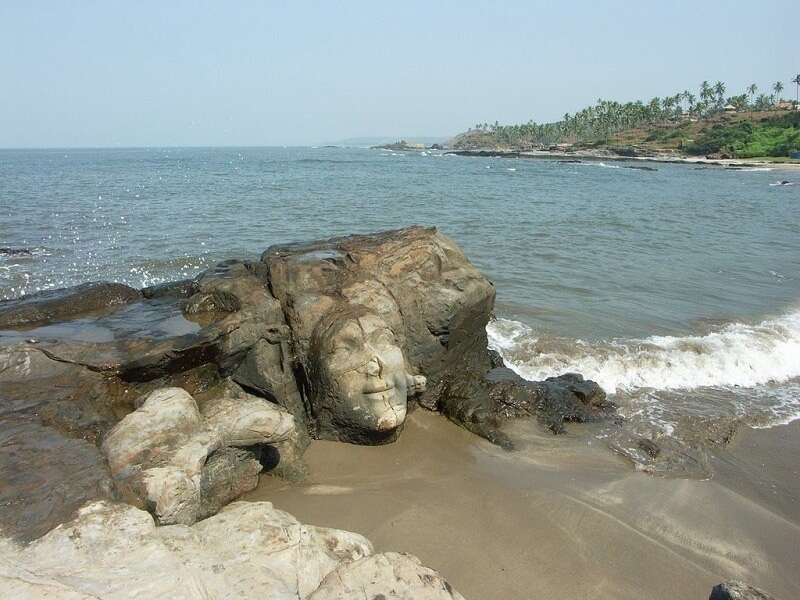 The Ozran beach is a little yet extremely pleasant seashore. The Awesome environmental elements make the seashore one of the primary attractions of Goa. The beach is less crowded as compared to other beaches.
The location is truly amazing which makes this the right place to explore the wonders of nature. Ozran Beach is a quiet, relaxing, and small beach and is often called Small Vagator. Ozran Beach is also known as a kid-friendly beach. A beach is a perfect place that is good for both adventure lovers and travelers who are out for a fun relaxed indolent weekend.
21. Chapora Beach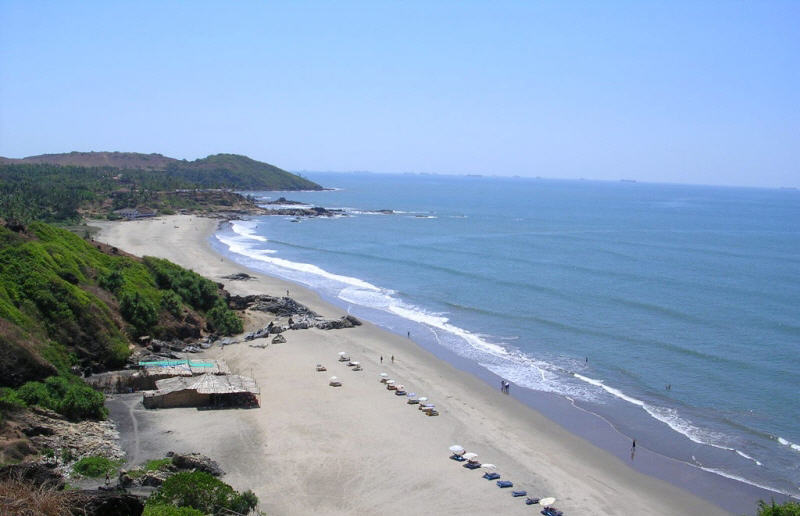 Chapora Beach is the clean and tidy beach and a fantastic destination for a holiday. The beach is situated within a calm and tranquil atmosphere. The seashore offers amazing and adventurous water activities to make a happier nightlife and fun activities, is also famous among tourists from worldwide.
Chapora Beach is a perfect spot where one can also simply take a walk on the sand, and take sunbathe or savor the warm currents at the beach. However, activities like surfing and relaxing in the shack are much enjoyed at Chapora Beach.