It's so obvious for everyone to plan a Goa trip since long and finally I along with my wife, did this trip few months back in Jan, 2017. It was indeed a wonderful trip and all credit goes to our prior planning and wandering around the streets of Goa. There is always a learning when we do any trip and this article is summary of our learning from this Goa trip. I am sure the tips explained here will help you to plan hassle free Goa trip and will save your lot of time too. Here we go!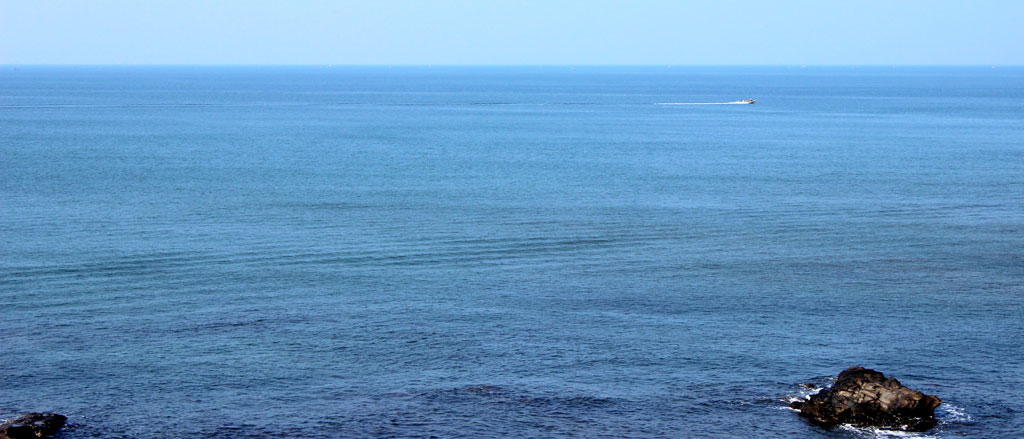 #1 Planning Dates
Plan your tour and travel to Goa in weekdays as during the weekends or long holidays clubbed with weekends everywhere prices may go up to 2 times or more depending on the incoming crowd. Peak season starts from 1st November to 20th December, and Ultra Peak season from 21st December to 10th January. If you are planning for budget Goa tour, avoiding peak season and weekends it will save you lot of money and can give you better choice of hotels.
Here is the travel video of our Goa trip:
#2 Booking Train Tickets and Preferred Destination
If you are traveling via train, arrival & departure at Thivim railway station is the best way to reach or go back. As it is easy & near to reach out to the North Goan beaches. Here is the distance of popular places of Goa from Thivim railway station:
Mandrem Beach – 24KM
Calangute Beach – 20KM
Candolim Beach – 21KM
If you are planning to go towards extreme South Goan beaches, Cancona Railway Station is for you. Madgaon Railway is at center of Goa but not worthy to get down here unless it suits you. Vasco is the starting railway station and has the Government buildings around and shipyard (nice view in the night).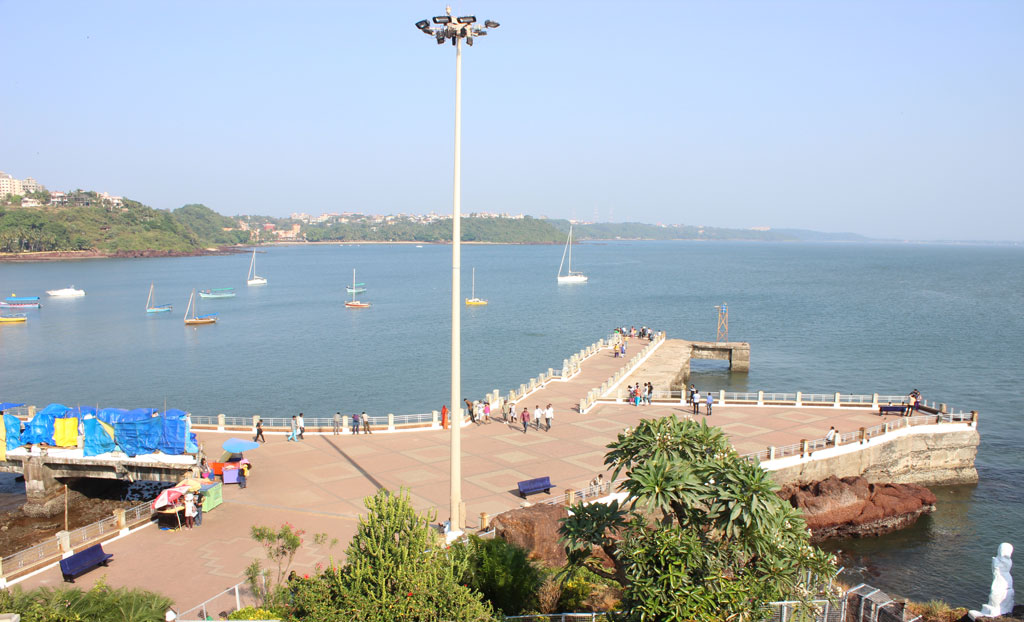 Panjim City is the main center and not cup of my tea as nothing made me feel anything special unless you are interested in old Portuguese architecture and Churches.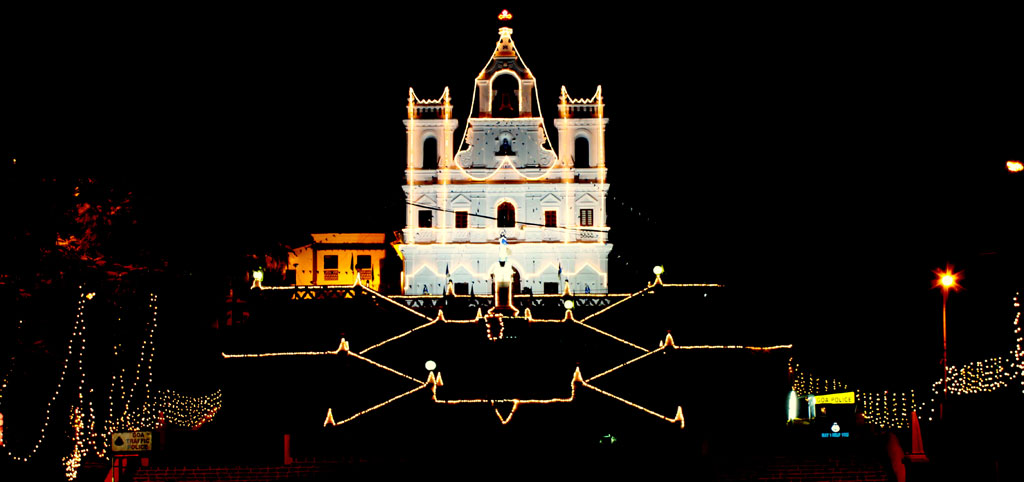 #3 Renting Bike / Scooter / Car in Goa & Commuting Around
If you want to explore Goa on yourself, the best way is to rent a bike / scooter easily available at all locations.The prices varies from Rs.250 to Rs.400 in normal days and could go up to Rs.1000 during long holidays or weekends. The price can also vary from vehicle type and the duration of your hiring. For cars it is better to hire on rent near to the place of stay and always inspect for any damages/ scratches and same to be communicated before hiring to avoid any trouble.
Timing for rental car or bike in Goa is 24 hours, 9 am to 9 am mostly.
If you want to hire a Taxi & Auto, they run on a fixed fare as per the union rates. Also City Buses run inside the Goa and will be cheap to travel around in main destination like certain main markets, stations or bus stops but will consume time.
Also when arriving at Thivim Station one can walk down towards the main road just 400 meters and catch a city bus till Mapusa Bus Stand for just Rs.10 and then on hire an scooter / bike for further commuting towards the hotel on their own thus saving some bucks by avoiding the auto/taxi.
Remember this, If you are heavily loaded with luggage; avoid bus as locals inside the bus gets annoyed and it will be difficult for you to commute inside and out with heavy loads.

#4 You Must Visit South Goa

I found many tourist visiting only to North Goa, avoiding South Goa according to me, it is a big mistake. Always split your stay for at least 2 days in South Goa to witness the beauty, calmness and charm of everything around. You will find it less crowded as compared to other parts and can enjoy your stay in calm.
#5 Save Money on Traveling between North to South Goa

For traveling from North to South Goa / reverse, one can use the bus (it takes more than 3 hours) or taxi (Thivim to Palolem about Rs.2000) or scooter (avoid scooter if planned to stay at South Goa as you have to return back to the same place where hired). Here I would prefer local train from Thivim to Cancona station (2.20 hours journey) at just Rs.25 per person (check timings at erail application or with Indian Railways).
#6 Best Food & Restaurants

There are plenty of options to eat and drink everywhere in Goa ranging from budget to expensive restaurants / hotels. Get inside to eat at any place sending you the perfect vibe. I remember a budget place named Uncle's Kitchen near Dominos at Calungute over the main road, it is a good place to have delicious budget food.
10 Downing Street at Candolim is expensive and best among the other's around at that area. Droupadi Restaurant at Palolem beach by considering the cost and the food quality is ok. Here at Palolem most of the restaurants are sea facing and can give you awesome view.
#7 Best Places to Stay in Goa

This is the most important thing when you are planning your trip to Goa. Suggesting best hotels to stay in Goa is difficult to answer and I guess none can justify or give the best opinion to stay as everyone has a different taste and requirement. Whatever you plan or want to do at Goa, always book a place very near to the beach to feel happening because I felt for every 3km lifestyle changes and you will really admire me on this later.
Always book your place of stay rather than breaking your legs in search for Hotel on arrival.
I didn't felt like staying around with too much crowd like in BAGA & CALUNGUTE AREA.
#8 Water Sports Activities in Goa

You can enjoy water sports activities at almost all beaches in Goa. Rates are fixed and again prefer any other beach than BAGA or CALANGUTE for the water sports for duration of activity as felt a cut short here due to the crowd.
You should purchase your water sports tickets from the BOOTH only.
I got our deal for Rs.1300 for me & my wife 1x Bumper ride, 1x Parasailing with a dip at Candolim Beach. Package was about Rs.1800 per person for 5 activities here in Jan 2017. Remember this, after getting on board with the crew they will insist to pay Rs.200 more for a double round in a ride or another dip in parasailing, this can be refused and not paid.
#9 THINGS TO DO/ ACTIVITES

You will find plenty of activities offered at different rates, so search for the best bargain.
I got my GO KARTING at Anjuna for Rs.300(fixed) for 10 laps. It remains closed on Monday's.
I got my SCUBA DIVING at Rs.2800/ person which includes breakfast & lunch, Dive was for 15 minutes with video & photos all inclusive. Time required for total was 7 hours (8 am to 3 pm).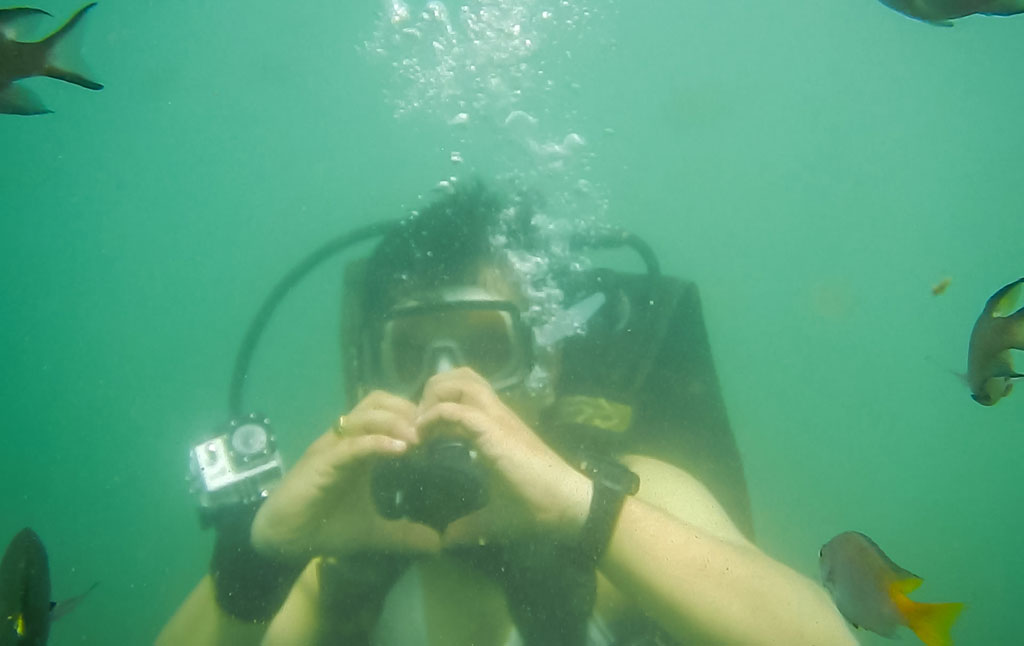 I got my HALF DAY BOAT SAFARI TOUR at Miramar Beach for Rs.1050/person which includes Dance on the double deck DJ on board, Dolphin Tour, Snorkeling, Sea Kayaking, Sub Board, Swimming with life jacket, lunch & unlimited beer / cold drinks / water, fishing, Speed Boat ride was for extra Rs.500 for a long bumpy & shaky ride to both of us and believe me the whole package was really worthy. TIMING 9 am to 1 pm (Prefer 1st batch for more probability of seeing Dolphins); 2pm to 6pm.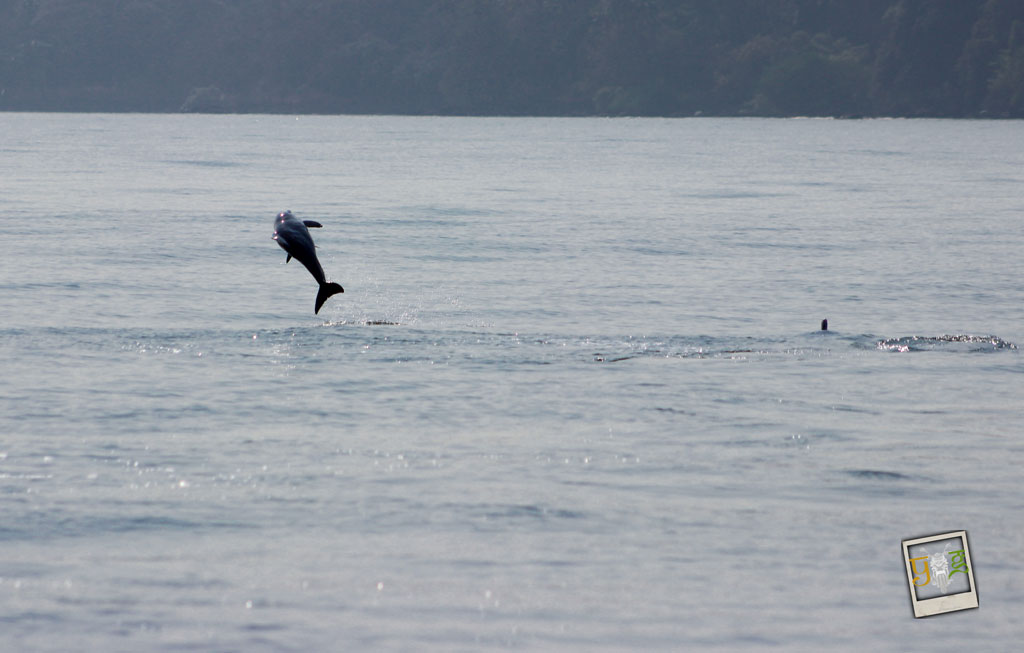 I got our BOAT TRIP for Rs.1200 for a boat at PALOLEM BEACH, bargain varies from Rs.1000 to 1800 which takes you to 4 small and splendid beautiful Beaches around the SOUTH GOA and must sighting of Dolphin or else the boatman returns your money, depends on the deal fixed.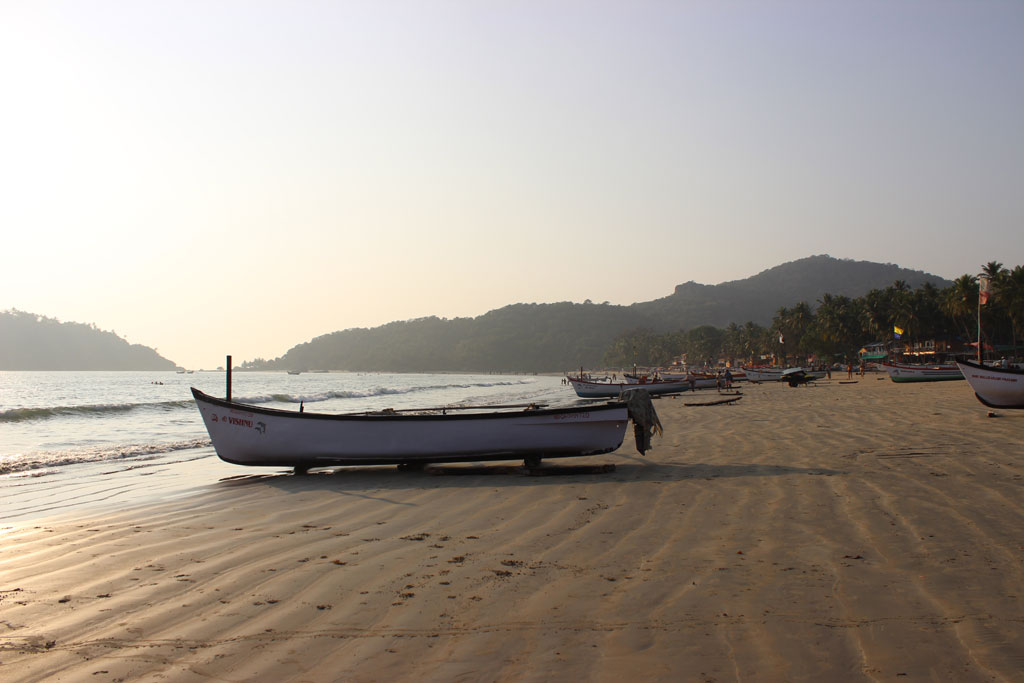 Dudhsagar was dry so didn't go for it and its cost was about Rs.3500/person and rate varies from operator to operator.
#10 Places You Should Visit In and Around Goa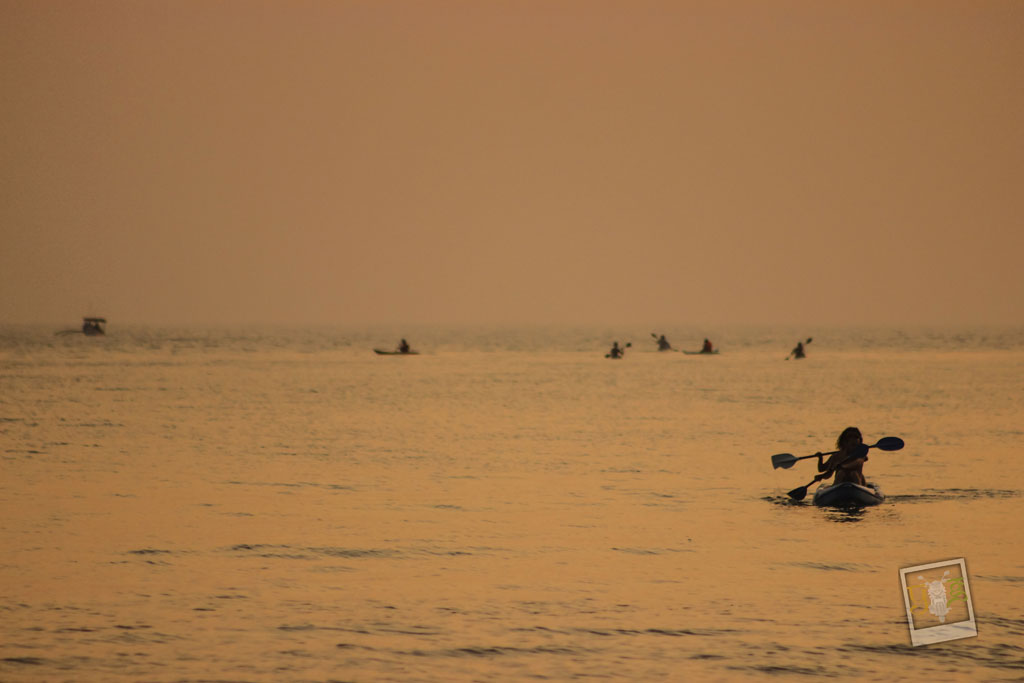 As Goa is blessed with many beautiful beaches and places, you may run out of time to explore all those places. Here are few amazing beaches and places you should not miss during your trip to Goa.
South Goa
Palolem
Agonda
Butterfly beach by boat from Palolem or nearby
Colva
North Goa
Arambol (night parties)
Morjihm (turtle nesting eggs)
Baina beach for airplane landing view
View points in Goa
North
Dona Paula
Chapora fort Vagator
Agauda Light House
Sinquerim fort
South
Cabo de Rama Fort, sunset point
Yes point, heart shaped lake.
Things to do in Goa
Anjuna Saturday night market live band
Go karting at Madgoan is better than Anjuna
Old goa church
Scuba diving
Keri beach(Extreme North beach)
Naval museum
Disco at CLUB Cabana Anjuna
Book train for Dudhsagar waterfall to & fro.
Traveling and shared experiences can never been taken as final unless one experience it by themselves. So, I would also love to hear back from you about your travel story and will be very helpful to me for my next trip to GOA.
Meantime, checkout my last road trip from Surat to Aurangabad.
Humble request
A request to all visitors, please keep Goa clean. Please do not dump plastic waste on beaches and roads. There are plenty of waste bins available at all popular locations. Please use them and save the mother nature. Thank you in advance!

Support SWACHH BHARAT 🙂