Uttarakhand is situated in the northwestern part of the country. This is often called the "Land of the Gods". It is a jewel in India's crown. Known for its breathtaking mountains, this state is a major draw for tourists and pilgrims alike. The state's highest peaks, notably Nanda Devi and Kedarnath, serve as magnets for tourists. These majestic mountains in Uttarakhand offer beautiful landscapes. Here, you can go trekking and enjoy adventurous experiences. This allure attracts nature enthusiasts, trekkers, and pilgrims seeking solace in the lap of tranquil natural wonders.
Most Popular Mountain Peaks in Uttarakhand:
To know more about the peaks of Uttarakhand, read on.
1. Nanda Devi Peak – Second Highest Peak in India: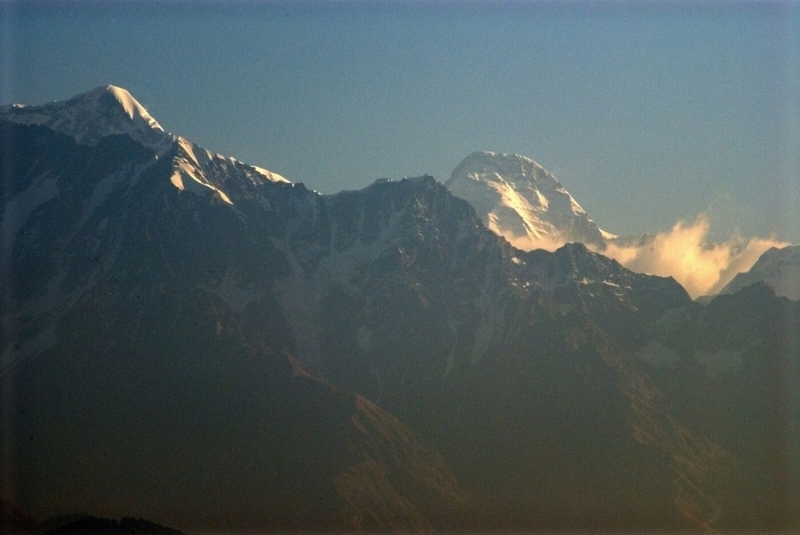 Towering at 7,816 meters, Nanda Devi is the highest peak in Uttarakhand. This is also India's second-highest peak. This highest point in Uttarakhand is a trekker's paradise. It is also a sacred site. The mountain holds deep cultural and spiritual importance for the local people.
2. Mount Kamet Expedition: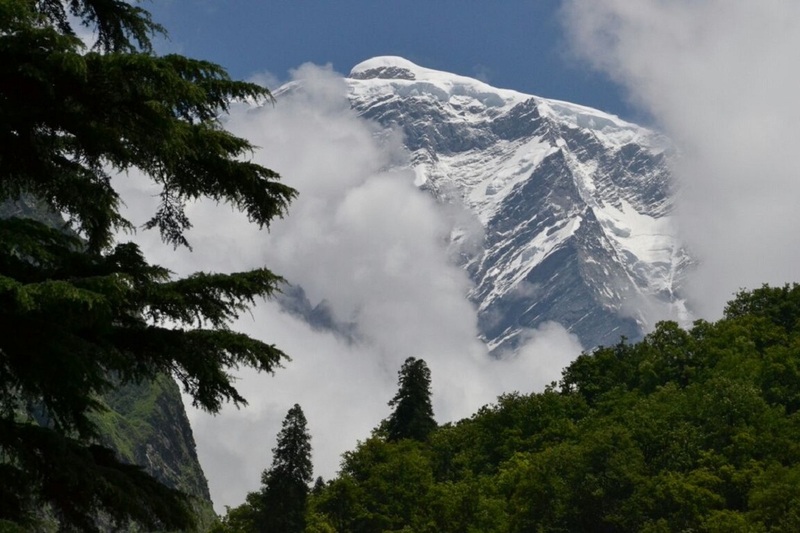 Standing at 7,756 meters, Mount Kamet is another spectacle of Uttarakhand. Known for its challenging climb, it's a magnet for seasoned mountaineers. Its snow-capped peaks offer some of the most breathtaking views. Kamet is a major peak that attracts climbers from around the world. It rewards adventurers with incredible views at the summit.
3. Trishul Peak, Auli: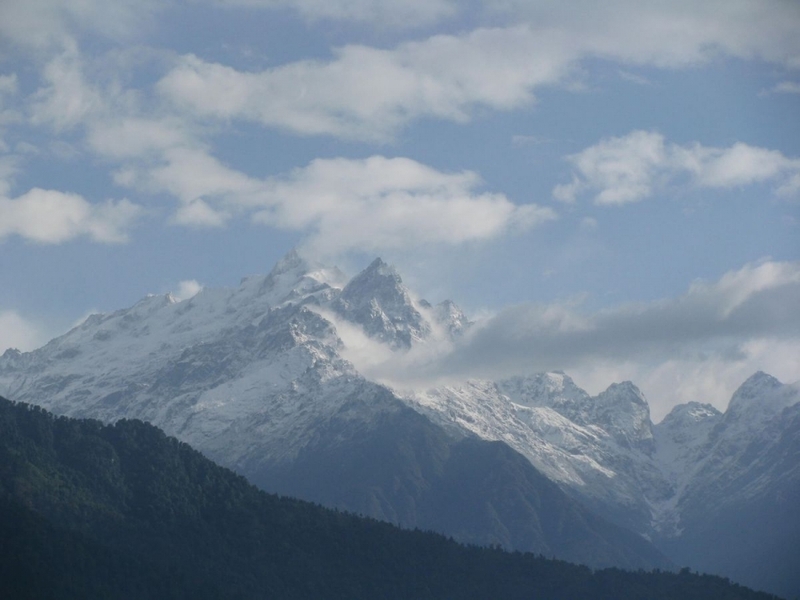 Trishul's three peaks resemble a trident. It adds a unique mythological charm. The altitude of Trishul is 7,120 meters. This is one of the best trekking peaks in Uttarakhand, offering pristine vistas of the surrounding landscape.
4. Chaukhamba Peak: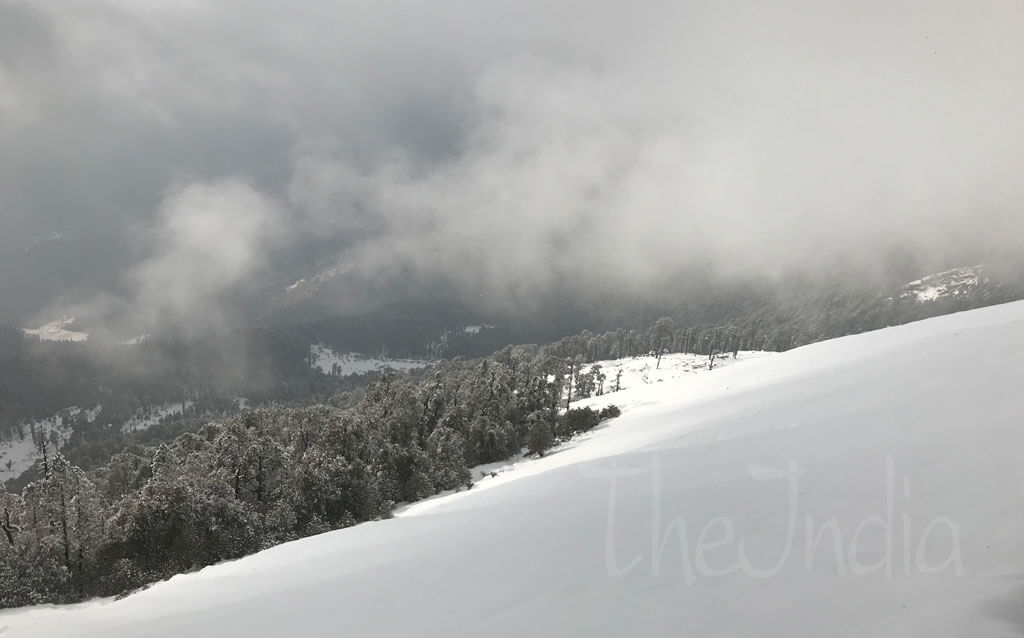 With a height of 7,138 meters, Chaukhamba offers an unmatched view of the Gangotri Glacier. It's a favorite among adventure enthusiasts who crave the thrill of its challenging trails.
5. Bandarpunch Peak: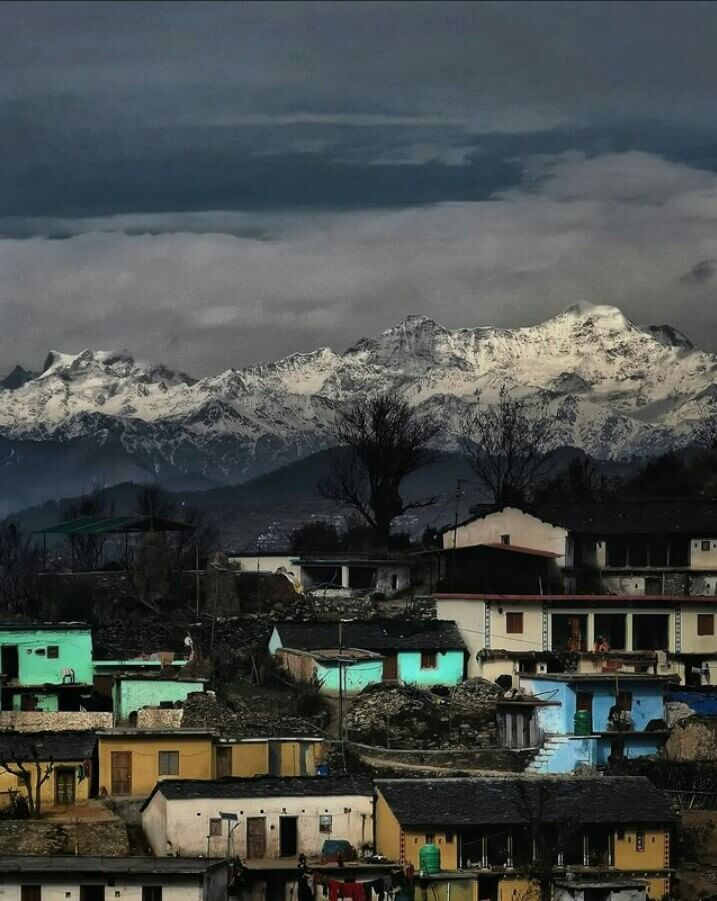 This peak is also known as "Monkey's Tail". It stands at 6,316 meters. Its relatively easy trek makes it popular among beginners. The peak provides a panoramic view of other significant mountains.
Read Also: 14 Most Beautiful Villages In India You've Probably Never Heard Of
6. Mount Satopanth Peak: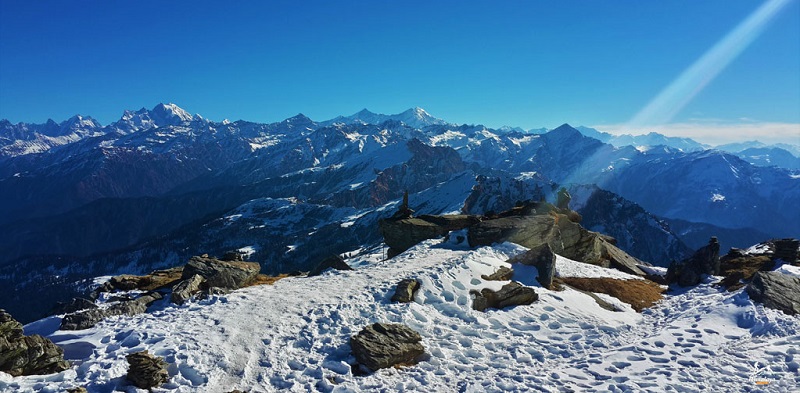 Standing at 7,075 meters, Satopanth is unique for its triangular plateau. This place is popular among both trekkers and pilgrims. It's believed to be the path to heaven in local legends.
7. Swargarohini Peak: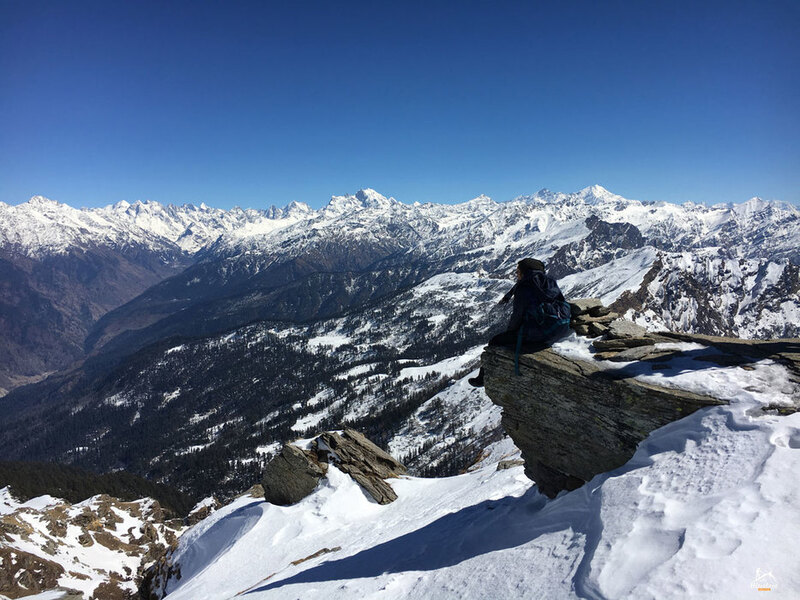 This 6,252-meter peak is a beauty wrapped in myth. Locals believe it's the stairway to heaven. Its snow-covered slopes attract trekkers and climbers alike.
Read Also: Best 15 Trekking Places Near Mumbai and Pune
8. Kedarnath Peak: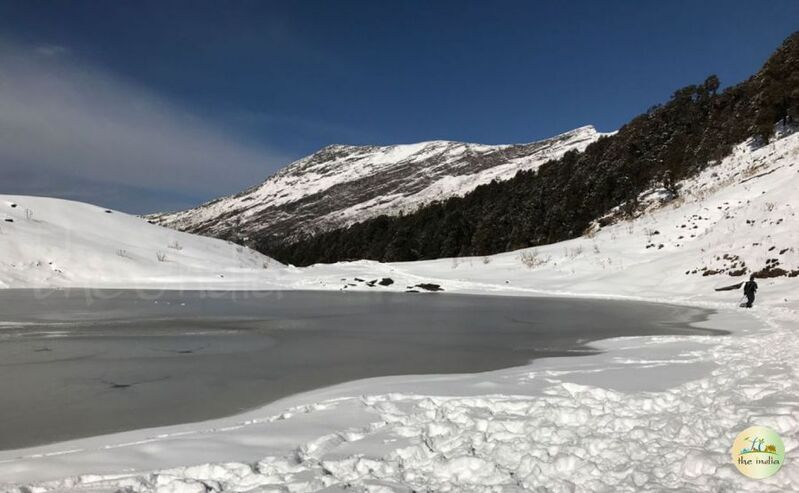 Named after the famous temple, Kedarnath Peak stands at 6,940 meters. Its spiritual significance and majestic beauty make it a popular choice for pilgrims and trekkers.
9. Thalay Sagar Peak: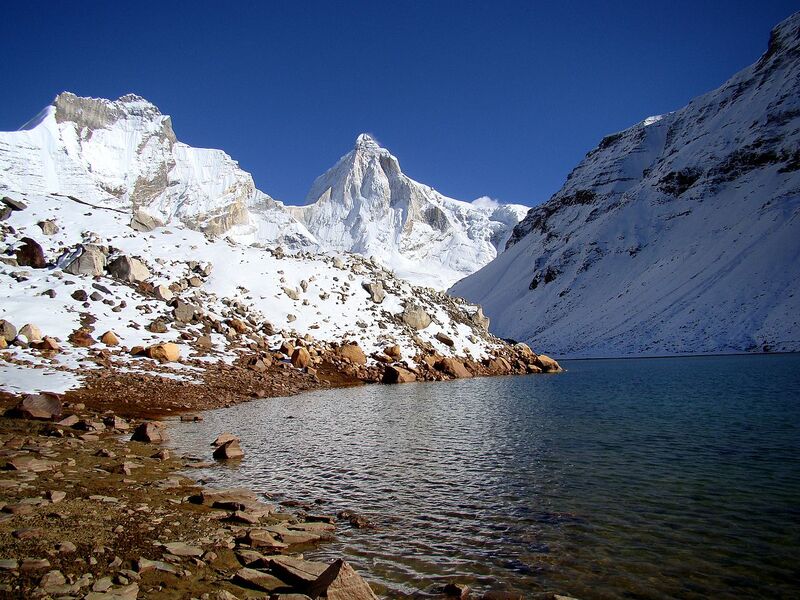 The Thalay Sagar Expedition's maximum altitude is 6904 meters. The place is known for its steep, jagged appearance. A daunting challenge even for experienced climbers, it offers a sense of accomplishment like no other.
10. Bhagirathi Peak: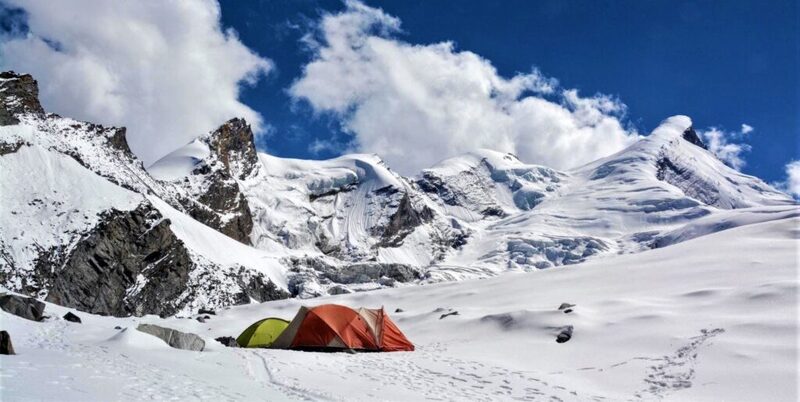 With its highest peak at 6,856 meters, Bhagirathi is more than just a stunning mountain. It's also where the sacred Ganges River originates. Therefore, this place is vital in both geography and spirituality.
Read Also: Kedarkantha Winter Trek
11. Shivling Peak: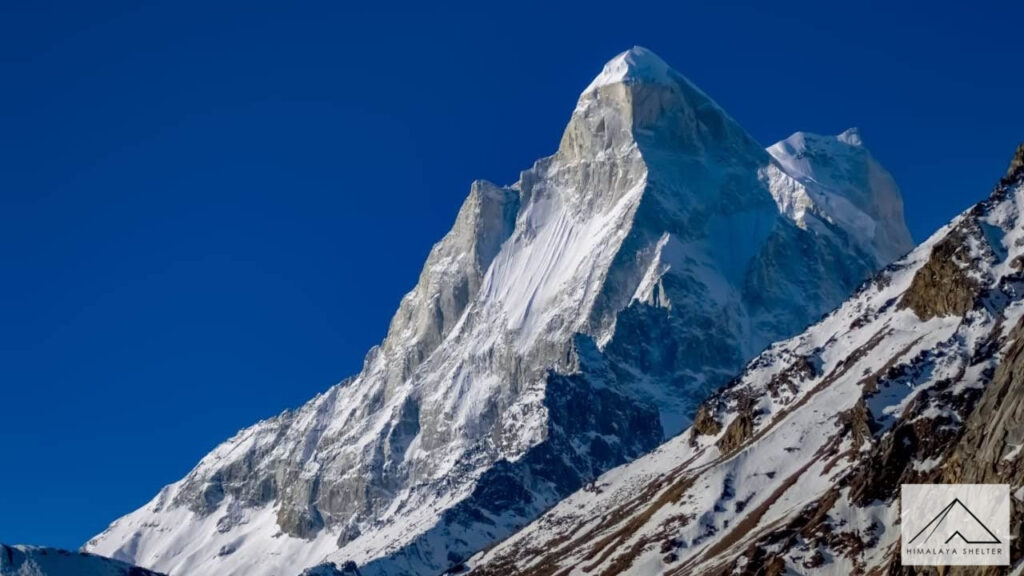 Known as the "Indian Matterhorn," Shivling stands at 6,543 meters. Its shape resembles a Shiva Lingam. Therefore, it has its own spiritual aura. It's a must-see for any mountain enthusiast.
12. Meru Peak: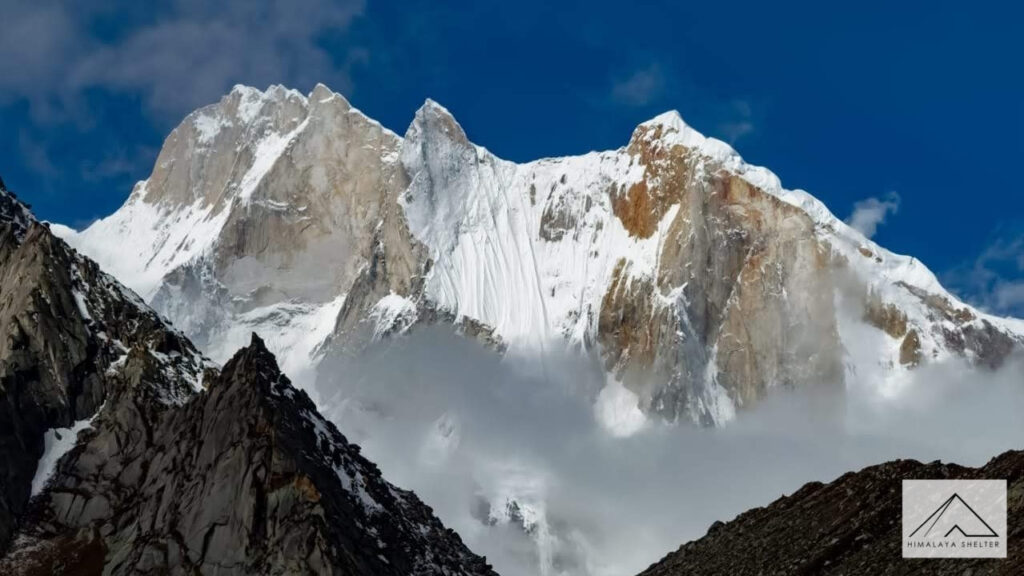 Often called the "center of the universe" in Hindu mythology, Meru Peak stands at 6,660 meters. Its steep slopes make it a challenging climb. Thus, it attracts the most experienced mountaineers.
13. Nilkantha Peak: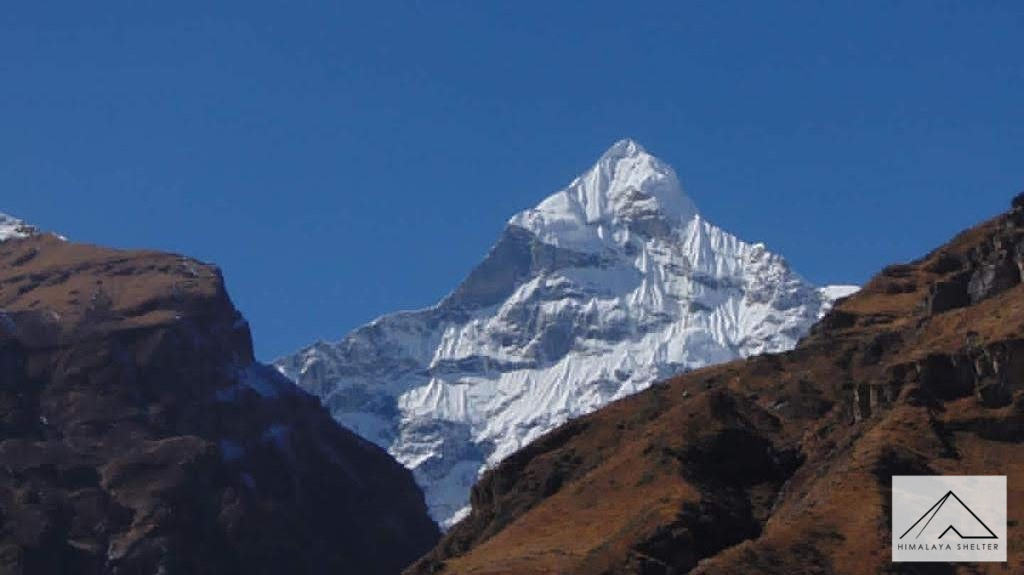 With a height of 6,596 meters, Nilkantha overlooks the Badrinath temple. It's certainly a trekker's delight. Also, it holds immense spiritual significance for pilgrims.
14. Panchachuli Peak: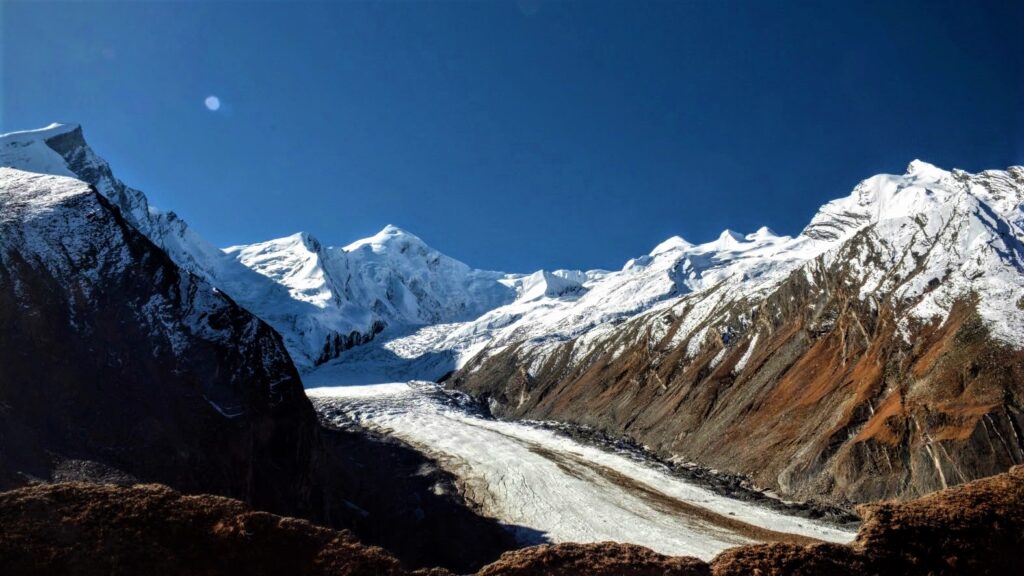 These five peaks range from 6,334 meters to 6,904 meters. Known for their awe-inspiring beauty, they've become a trekking hotspot. They offer an incredible view of the Eastern Kumaon range.
15. Adi Kailash Peak: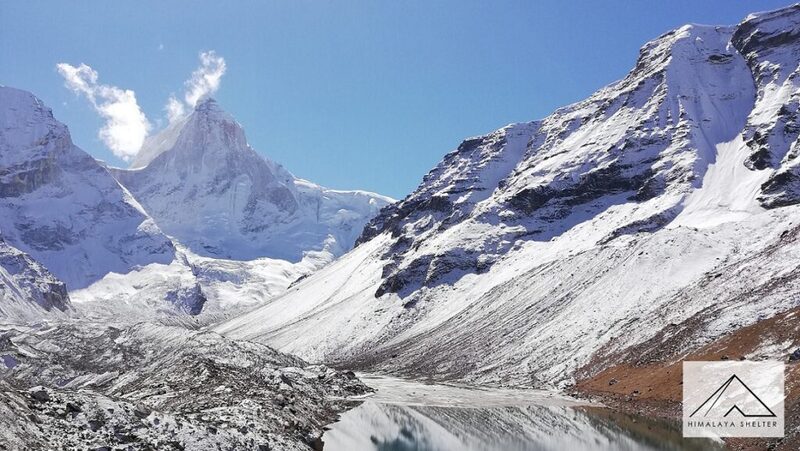 Also known as "Chota Kailash," this peak stands at 5,945 meters. It's certainly an adventurer's dream. Also, it is a significant site in the Hindu faith. The peak offers a serene, spiritual vibe.
In conclusion,
The highest peaks and mountains of Uttarakhand stand as majestic sentinels, shaping the state's allure and identity. These towering giants showcase nature's grandeur. In addition, they hold spiritual significance and offer thrilling adventures. From the revered Nanda Devi to the challenging Kamet, each peak tells a unique tale. They never fail to attract trekkers, climbers, and pilgrims alike. Uttarakhand's lofty landscapes continue to inspire awe, providing a glimpse into the beauty and mystique of the Himalayas.
Image Source: Himalaya Shelter
FAQs on Uttarakhand Mountains:
What is the Nanda Devi mountain's height?
The height of Nanda Devi Peak is approximately 7,816 meters (25,643 feet) above sea level.
Which is the second-highest peak in Uttarakhand?
The second-highest peak in Uttarakhand is Kamet, with an elevation of about 7,756 meters (25,446 feet) above sea level.
How many mountain peaks in Uttarakhand are above 7,000 meters?
Uttarakhand boasts several mountain peaks above 7,000 meters, including Nanda Devi, Kamet, and Trisul, among others.
Are these mountain peaks accessible for trekking and mountaineering?
Yes, many of these famous mountain peaks in Uttarakhand are accessible for trekking and mountaineering, attracting adventurers from around the world.
What are the other popular activities besides trekking and mountaineering in Uttarakhand?
Besides trekking and mountaineering, Uttarakhand offers activities like camping, river rafting, wildlife safaris, and exploring its rich cultural heritage and spiritual sites.
Are there accommodations available near these mountainous regions?
Yes, you can find accommodations ranging from basic guesthouses to luxurious resorts near popular mountain trekking destinations in Uttarakhand.