Are you aware of one of the most celebrated festivals of the Rajasthan- GANGAUR? The festival attracts several tourists every year to witness the grandeur and royalty of the Rajasthan along with the famous traditional folk music and rich desi culture.
What is Gangaur Festival?
Gangaur Festival is all about worshiping Goddess Gauri and her followings. On the auspicious occasion of Gangaur women either married or unmarried keep fasts to adore pious bond of love and marriage. Married women pray for growth and well being of their husband while unmarried women urge Goddess to find her a better half.
Gangaur is festival of grace, colors, traditions and beauty. One of the amazing factor about Gangaur is that members of royal families of Rajasthan also participate in festivities along with general public. So, during Gangaur you will come across the true essence of Rajasthan. People of Rajasthan celebrate Gangaur with great enthusiasm and zeal. Thousands of tourists including foreigners visit Rajasthan to witness magnificent festival of Gangaur.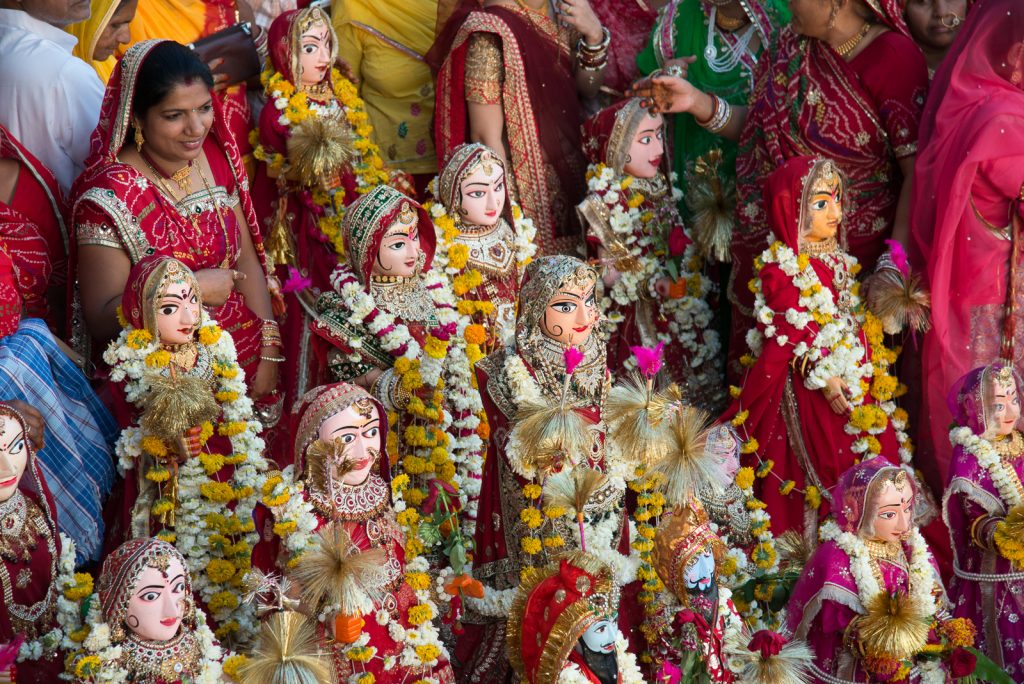 What is the Significance of Gangaur Festival?
Gangaur represents Lord Shiva and Goddess Parvati together. Gana signifies as Lord Shiva and Gauri is the name of Goddess Parvati. So, now we know how mix matching of name was started. Tradition behind this festival is extreme devotion and dedication shown by Goddess Gauri to win Lord Shiva's love. Seeing her such affection towards him, Shiva got fascinated and married Gauri.
Later Gauri visits her maternal home and blessed her friends with marital bliss and stays for 18 days, on the day of farewell large celebration took place and Shiva down to take her home.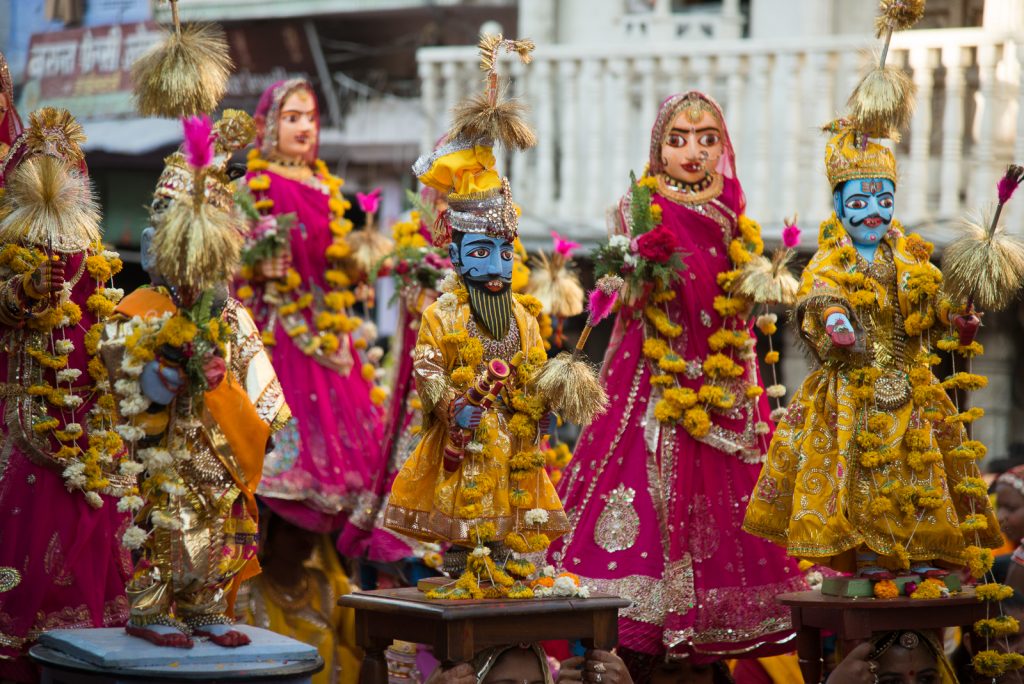 Gangaur Festival 2020 Date?
Gangaur celebration took place in the month of March or April, starting from a day after Holi and continues for eighteen days. For the year 2020 Gangaur will be celebrated from 10th of March to 27th of March. Holi is another festival celebrated with utmost excitement in Rajasthan.
Which Rituals and Activities are performed during Gangaur festival?
First and foremost tradition of Gangaur is collecting ashes from the Holy fire in earthen pots (kunda) and sowing seeds of wheat and barley in it. After seven days women make colorful idols of Gauri and Isar (Shiva and Parvati) while enchanting Rajasthani folk songs. In some families' idols are preserved from years and on the auspicious occasion they are decorated and painted.
A rally is taken out by the unmarried girls with a diya placed inside an earthen pot called Ghudlia on the evening of seventh day. While roaming around girls are blessed with small gifts like sweets, Jaggery, little currency, ghee or oil, clothes and Jewellery. This continues for rest of days and on the last day of festival earthen pots are broken. For all 18 days newlywed women keep fast for whole day while other women keep fast by eating single time in a day.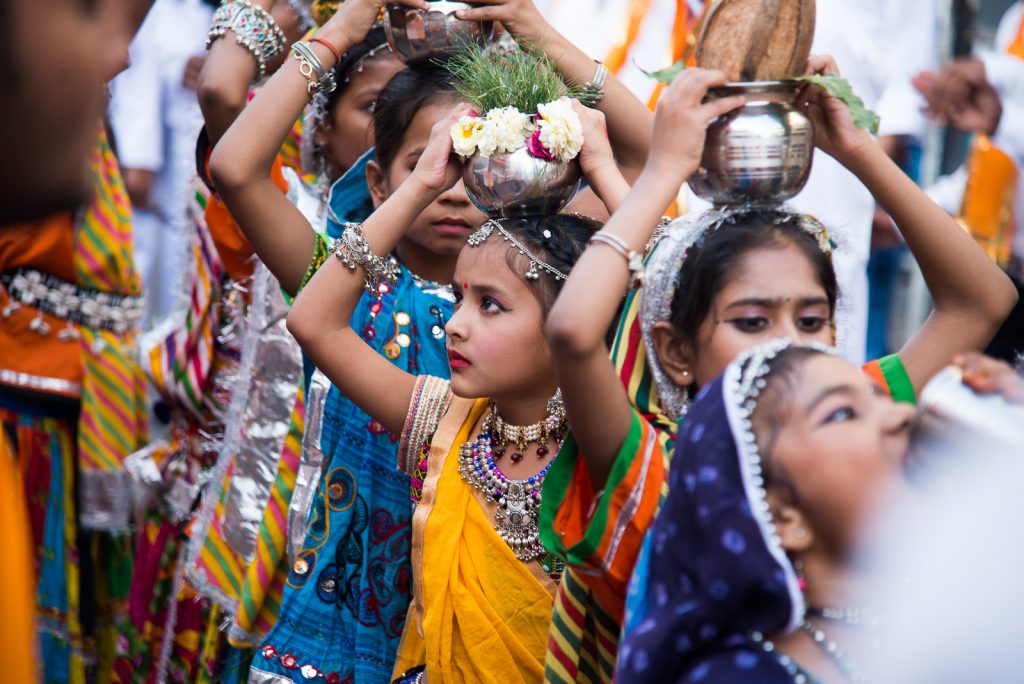 On the last three days festive vibe reaches on the peak. In these days' women put up their best by dressing up, putting on jewellery, adorning their hands with heena (mehandi) and also decorating their idols for Gangaur Puja. Sinjara is sent by the parents of married women it consists of sweets, clothes, jewellery and other decorative items for their daughters.
The final day of Gangaur is grand, several tourists and locals gather to witness the procession or parade of large no of women carrying Gauri and Isar idols on their head to the lake, river or garden and farewell to Gauri and Isar is bided by immersing their idols in the water. Processions are quite colorful and enriched with Rajasthani cultural folk songs and dance. Many local bands also join the parade. Gangaur is celebrated in entire Rajasthan, but one can have the most heart throbbing experience of Gangaur in Jaipur, Udaipur, Jodhpur, Jaisalmer, Bikaner.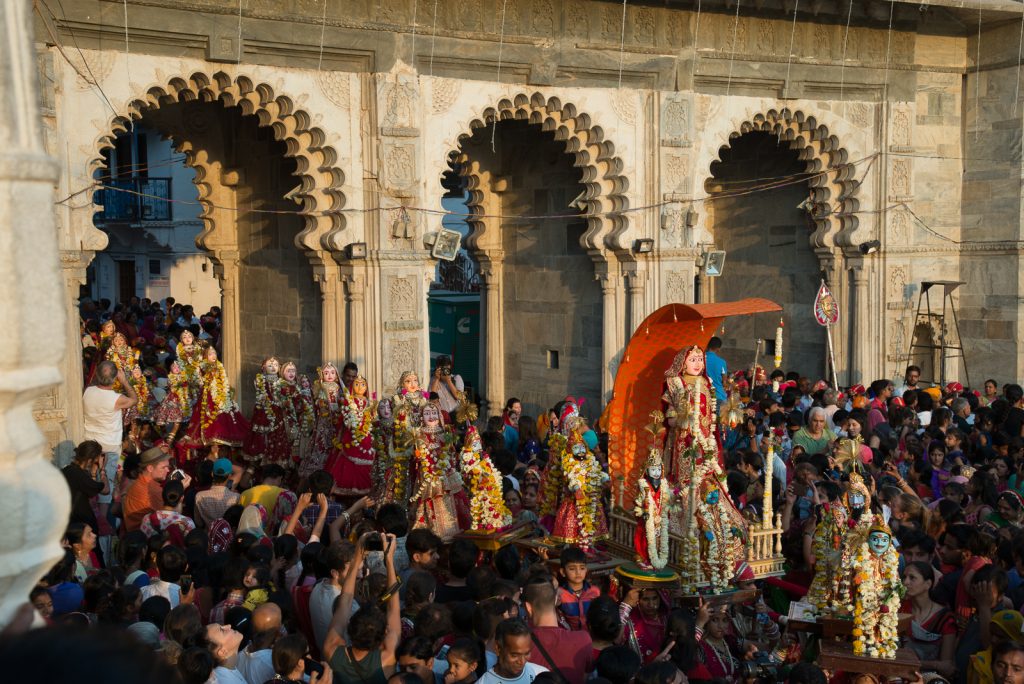 In which cities Gangaur Festival is celebrated?
Udaipur– City of Lakes
If you are touring Udaipur city during festivities of Gangaur then consider yourself lucky because you are going to witness many different things than usual. Udaipur capital of the Mewar is adorable in this time. City of lake has a ghat named after the festival Gangaur. Gangaur ghat is shore of Lake Pichola which connects it to prominent part of the city.
A Reminiscent procession of Gangaur starts from the city palace by members of the royal family and several others with the colorful idols, marches towards the lake's other side in boats to meet community of other side, continuing the age-old legacy. This magnificent festival is joined by many foreign and local tourists also. In the wake of large number of footfalls Rajasthan tourism department extended the celebration for three days by introducing Mewar festival. Festival is made more exciting by hosting competitions like best attire, best idols.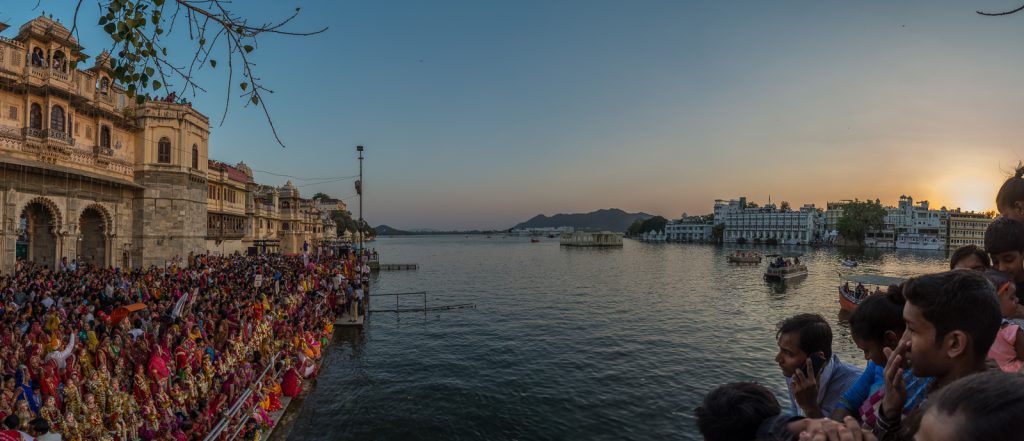 Jaipur– The Pink City
In Jaipur city colorful procession begins from Zanani Deodhi in city palace and March through Tripolia market, chaugan stadium to final station Talkatora. In the procession you will find idols kept in palanquins. You can also spot Elephants, chariots and bullock carts enhancing grandness in the rally. City also organizes an attractive fair for all 18 days that sells all kinds of souvenirs, traditional masterpieces; it also consists of delicious Rajasthani cuisine, interesting activities like games, traditional folk music and dance and many cultural events.
Bikaner
In Bikaner also large number of women participate in grand processions dancing and singing Rajasthani folk songs related to the festival. You can get best glance of the parade from Junagarh fort
Jodhpur– The Blue City
Gangaur is named as Dhinga gavar in Jodhpur. Dhinga gavar is another manifestation of Goddess Parvati. It starts from poonam (full moon day) of month fagun and last till teej (third day after new moon). Huge processions of Isar idol is carried out through the markets of Jodhpur whereas Dhinga gavar idols decorated with typical Rajasthani costume and gold jewellery are placed at the 11 important spot of old city Jodhpur.
Women of Pushkarna Brahmin families dress up in fancy dress costumes as Hindu devi-devtas, police, saints and patrol whole night protecting statues of Dhinga gavar with a stick in hand. If any young unmarried man comes near the women and got bitten by bait (stick) in hand is believed to get married soon. Therefore, festival is also known as Baintmaar teej in Jodhpur.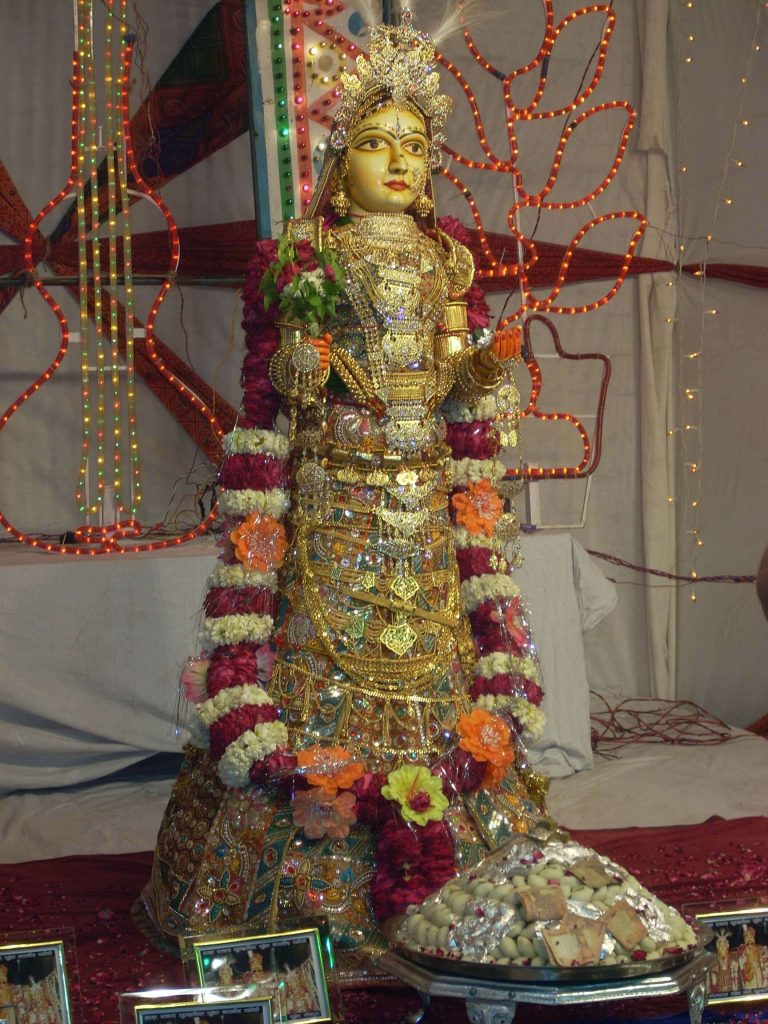 Jaisalmer– The Golden City
In Jaisalmer, festival looks more vibrant as celebration is done with more importance to the cultural activities such as folk performances, traditional music fiestas, fancy dress events and much more. Processions are more royal in Jaisalmer as it takes place inside the fort accompanied by colorfully decorated elephants, camels, traditional folk dancers and singers. Royal family also participates in the parade along with the natives and their idols. Many food fiestas are also arranged specially for the festival.
So, are you ready to enjoy a colorful festival of Rajasthan and tap your feet to the rhythm of Rajasthani traditional folk music? Be prepared to witness grandness and royalty of the state during Gangaur 2020. Don't forget to try all finger licking dishes of Rajasthan. Rajasthan state enriched with rich culture and grace awaits to welcome you.
Like Gangaur there are many festivals in different parts of India, which are not much popular still they have a unique feature, such as Pushkar fair – camel fair of Rajasthan. These festivals are worth to witness once a lifetime. Here are 16 Lesser Known Festivals Of India You Should Experience Once.