Diu is one of the best beach vacation destination near Gujarat and a favorite tourist spot for beach lovers. If you never been to Diu, checkout these 9 reasons why you should go to Diu right now!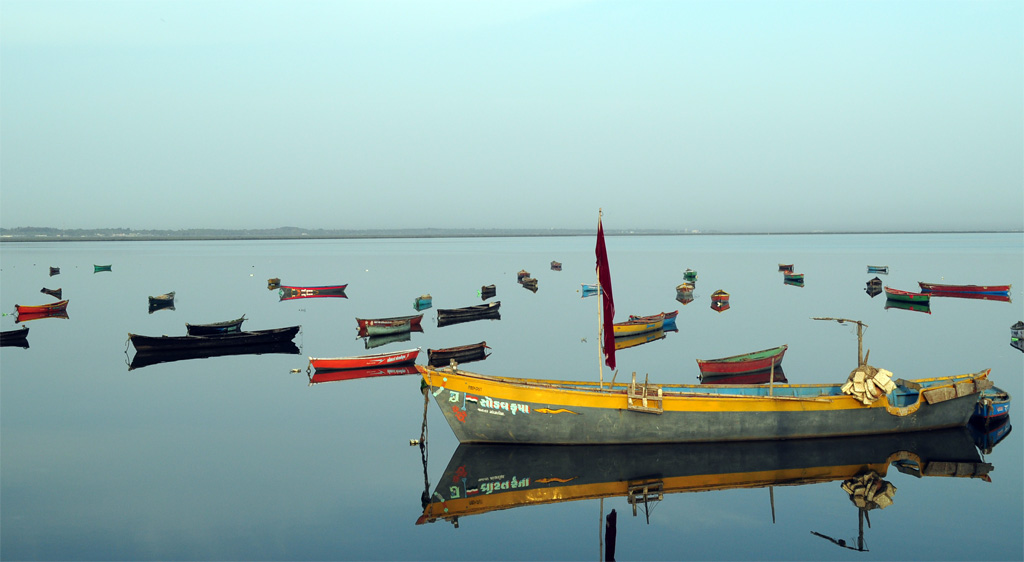 Beach, Party, Fun, Drink, Food, Dance, Shopping, Sand, Sun, Surfing, Night life, Lazy Time, Water Sports, Waves… Which place comes into your mind after hearing/reading these words? Goa of course. Right? After reading this article to the end, your idea of beach party and beach vacations for Goa would change. Let me take you to another beach vacation destination which has not been explored yet by many travelers but it is equally worth visiting it like Goa. I am going to talk about Diu. Since years or say ages travelers have been visiting Goa and now the beaches of North Goa have turn into unclean and are categorically not good for surfing and bathing anymore. Diu's Nagoa beach and Ghogla beach are comparatively clean and clear. The blue waters with waves and sand would steal your heart at first glimpse. Forget the time, hours could be spent here. The water sports; like parasailing, jet skiing, water boats and a series of adventurous sports at very affordable costs would bind you on beach for hours.
Here are 6 places those are worth visiting while on Diu tour:
There are many places you can visit in Diu depending upon your interest and time but these are few most liked places amongst tourist which you can explore first.
Diu fort, being the most beautiful historical building and one among the best tourist attractions in Diu; is a must visit place. This 15th century fort was built in 1535 and distinguished in 1546. Diu fort is spread across 56736 square kilometer. There are three churches situated inside the fort: the Church of St. Francis of Assisi, the St. Paul's Church(which doesn't fit into a single frame), and the St. Thomas Church (which is now a museum).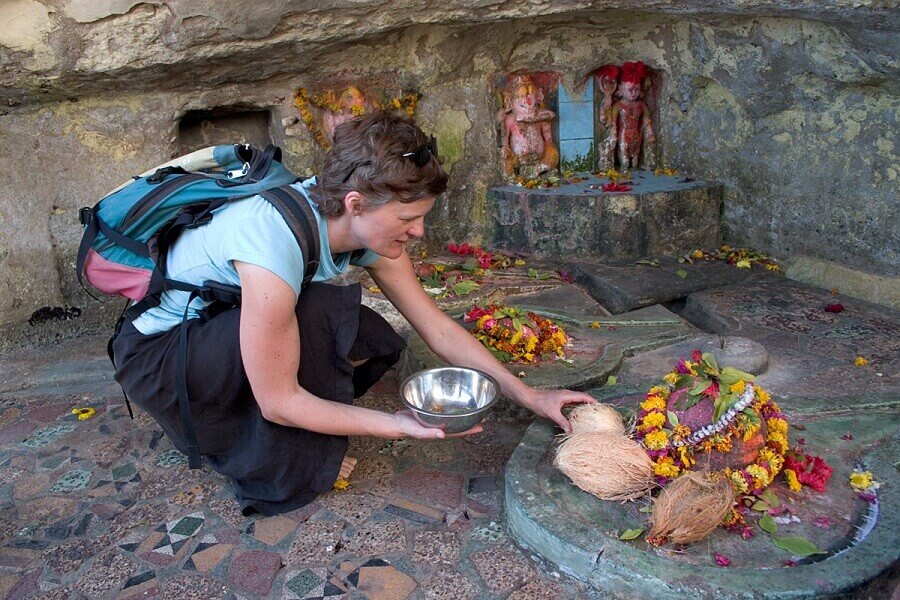 Image Credit: flickr /paulveltman/
The Gangeshwar temple is devoted to Lord Shiva, but the attractiveness lies in its location. During high tide, the 5 Shiv Lingas positioned beneath a huge rock are immersed in sea water all the day, offering devotees an inconceivable experience. Correspondingly, worshiping here is regarded as sharing the place with the Pandavas, who deceptively venerated these Shiv Lingas during their émigré. If you are visiting this exceptional place of reverence in low tide, go down the stairs and come across the sea.
INS Khukri memorial is located near by Gangeshwar temple and a must visit place to pay homage to our brave soldiers sacrificed their lives in the line of duty during 1971 India – Pakistan war. INS Khukri an Indian naval ship which was sank at around 40 Nautical miles off the coast of Diu during the war with 18 officers and 176 sailors laid down their lives for the glory of the nation.
This is no doubt that Jallandhar beach is one among the stunning and untouched beaches in Diu. It is named after the Demon Jallandar. The water is tranquil and pure deprived of any nuances. A small dedicatory is located at one of the hummocks adjacent to the beach encompassing a stone having face of the demon Jallandhar. If you are looking for calm and clean beach in Diu, you should visit Jallandhar beach during your next trip.
In accordance with folklore, when the Portuguese began constructing the Diu Fort, they cut rocks out and shaped these caves. Very strange in look, the caves are made of stonework and have patterns running across them which look as if like water had occupied them once. The sun plays hide and seek with the cracks all day, giving the caves a strange feel. Enormous and wonderful, you may mislay yourself in its numerous puzzling paths. If photography is your passion then you must visit in morning hours. You must also visit Naida Caves because Hrithik Roshan's 'Agneepath' was shot here.
6. Zampa Gateway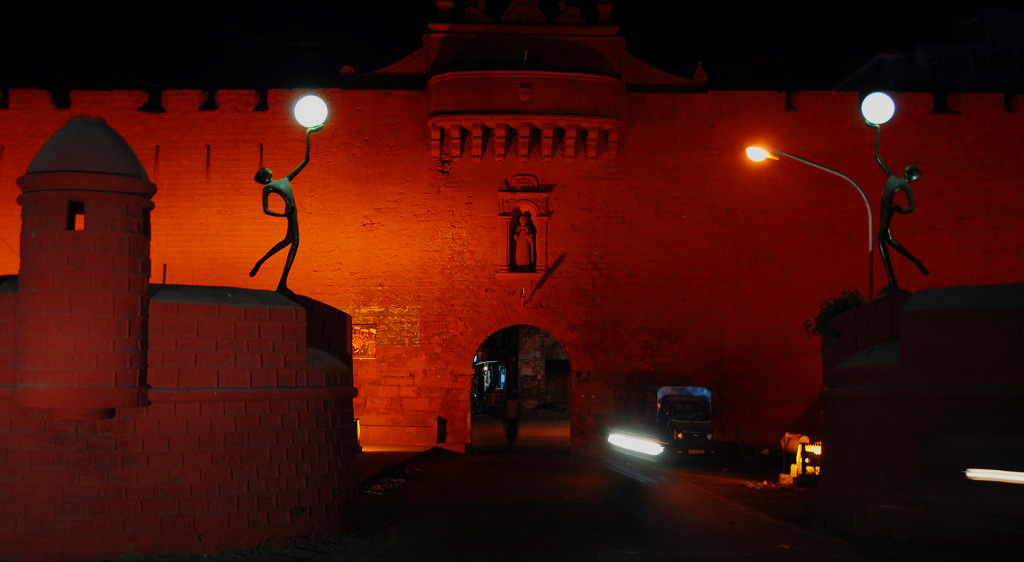 The Zampa Gateway is one more point of attraction in Diu. It is a major momentous of Diu and is engraved with devoted angels, lions and a priest while just inside it is a sanctuary with an spitting image of the Virgin and Child courting from 1702. It is painted lively red, the key town entrance in the enormous city wall that borders in the west side of Diu. Anon-natural waterfall enhances its beauty.
Here are the reasons that are worth Considering while you are on Diu tour
1. Fiesta De Diu
Asia's longest beach festival takes place here every year. This is a 70 days beach festival. This is one beach vacation you shouldn't ignore during winter vacations. Diu Tourism's Fiesta De Diu is an exceptional experience worth having to explore all amazing places to visit in Diu. Spread-transverse number of hundred acres near the Nagoa beach, the festival compound consist of extravagance tents, live music recitals, work spaces, a small louse market and adventure sports. Individuals booking a tent can experience all these things devoid of ever leaving the premise. How about spending a lazy weekend here?Relaxing inside an abundantly equipped tent, watching artists performing for you. The dates for this year's Fiesta De Diu are yet to be announced.
2. Unpolluted and Green
Diu is undoubtedly the freshest Indian town you would ever visit. The streets are in apple-pie order, the sea water is unsoiled and suitable to bathe in, and the memorials are well-ordered in comparison to a lot of places in India. This has got to do with the fact that Diu is sporadically peopled with most families having shifted out of the country for better career opportunities. What they have left in arrears is a sparkling, picturesque port town for visitors to luxuriate in.
3. Cheaper than Goa
Similar to Goa, Diu also has seafood and at better prices than Goa. Each restaurant here serves grotesque sea food say it Prawns or Prom fret. You can try these dishes deprived of worrying about food related problems as the restaurants in Diu are not too many in number and most of them serve food with hygiene standards. Likewise, water sports and local transport is cheaper when compared to Goa and other seaside cities. Be your pocket size big or small, a beach vacation  in Diu is affordable for all.
So, this time when you seat to plan for beach vacations, winter vacations, or a weekend holiday trip; keep in mind that Diu is calling you to explore it.