For long; India has been a country that not only lures tourists from India but from abroad as well. It has various beaches, hill stations, wild life sanctuaries, desserts and places that can put anybody to amaze. This write-up will drag you to the only fascinating crystal clear beaches of India. These clear water beaches are the best place to spend holidays with family and friends. With the coastline of 7517 kms the beaches have the best sunrise and sunset views, clam breeze, and water sports to please any traveler. If you are planning for a summer vacation any Indian beach could do the needful.
Top 7 Crystal Clear Water Beaches in India
#1 Bangaram Beach, Lakshadweep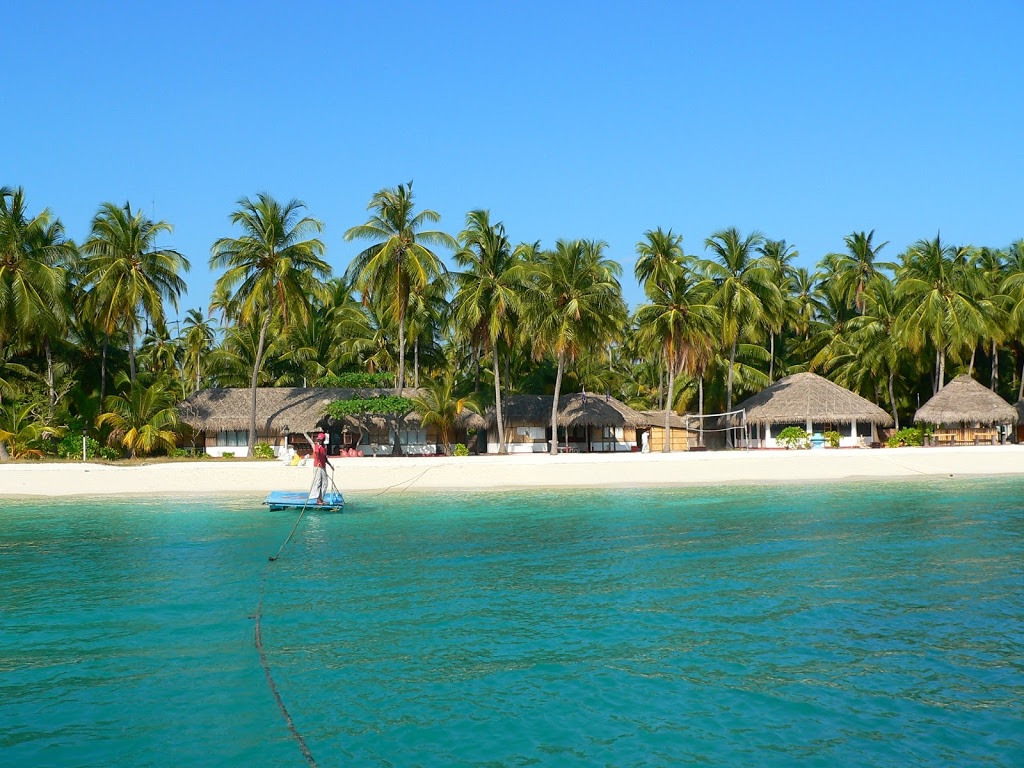 This eye-catching beach covers upto 120 acres to give its travelers a joy of island as well. This comforting island is surrounded by coral ridge and surfaced creeks. The island has been categorized amongst the best retreats of the world. An unparalleled sagacity of comfort takes over and one actuates to discern the supple Fishermen, Hermit Crabs Parrots, Porcupines, Puffer fishes, and Seabirds on the huge 120 acres of sumptuous coconut plantations in Bangaram. If adventures run into vein then this is just the right place for you. Try the beach games, scuba diving, snorkeling, swimming, under-sea fishing and water sports here.
How to reach:
Agatti Aerodrome is the nearest airport to Bangaram Beach. Take the Air India's daily flight from Bangalore which takes off at 6:45 AM to land at 10:05 AM in Agatti. The flight however stops at Kochi at 8:45 AM to reach Agatti at 10:05 AM. To reach to the Bangaram Beach hire a boat from Agatti.
#2 Ranpar Beach, Ratnagiri (MH)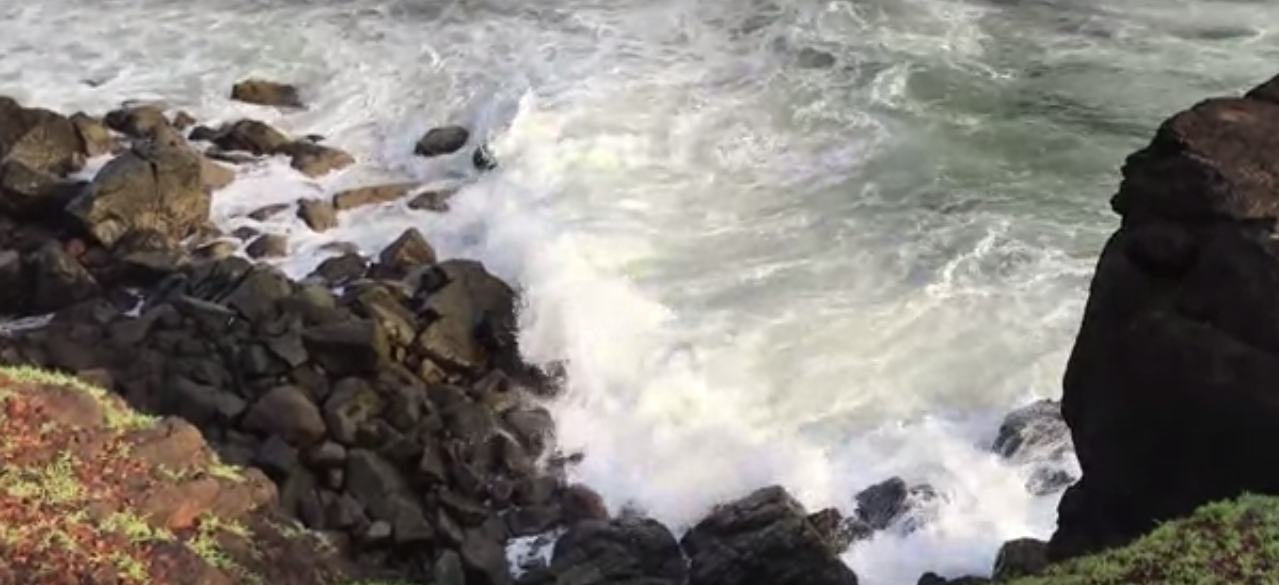 Ranpar Beach is one among the most undisclosed beach of India. The beach is loved by travellers for its clean beach and clear water. If you just wish to have cool and comfort breeze with the never ending view of the coastline, this beach will give you more than your expectations. Mumbai and Pune people can visit this beach as a weekend getaway as well. Though there are no adventure sports and few water activities to be undertaken, however you would be refreshed with freshness in the air. Because the beach is hardly known by much people; it is simply unpolluted as much.
How to reach:
Reach Pune by railways, roadways and airways as convenient to you. Pune to Ratnagiri is on average a 9 hrs 30 mins journey by train. From Ratnagiri you can hire the local transport to Ranpar beach.
#3 Radhanagar Beach, Andaman Island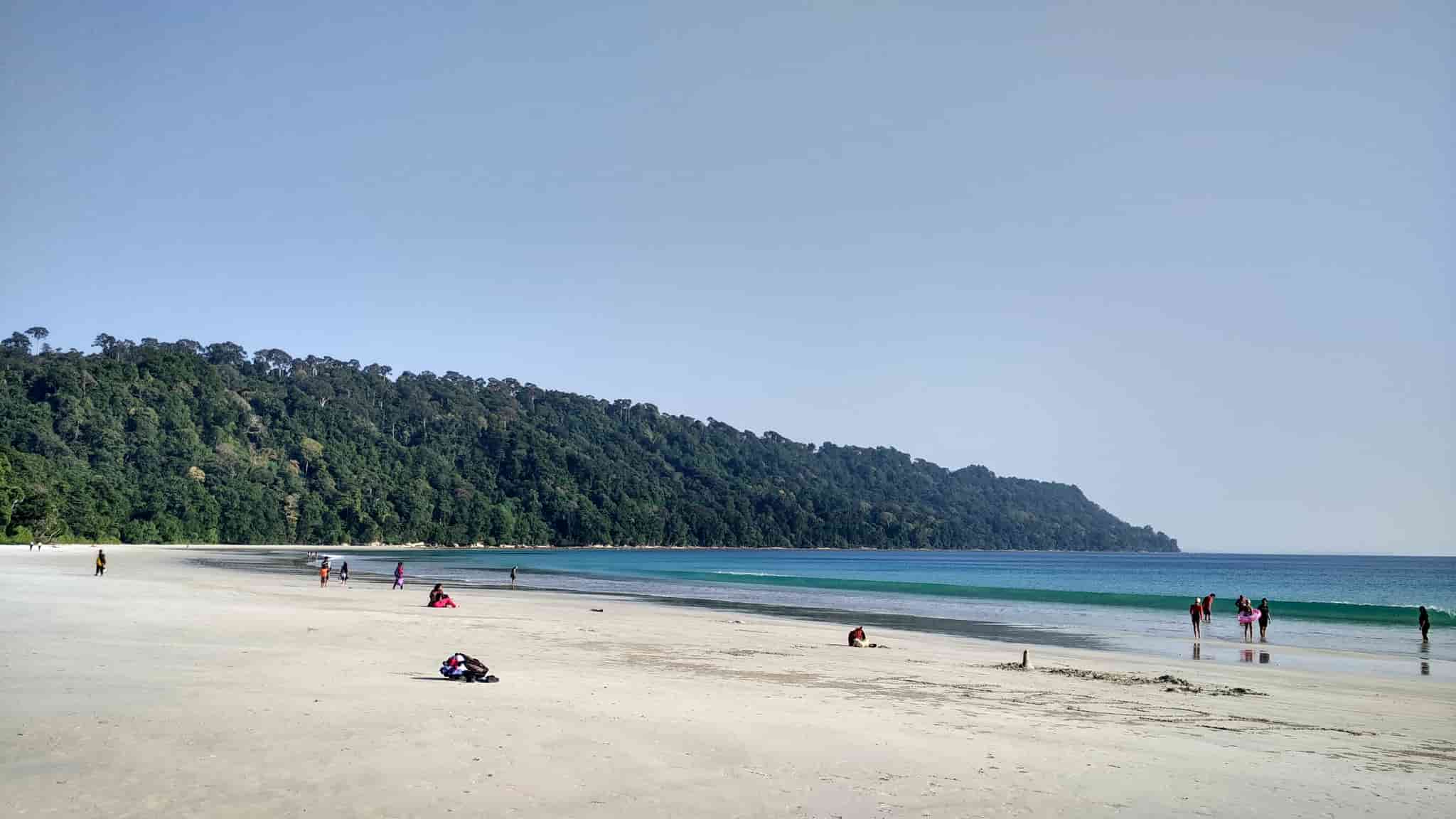 The seventh beach in the beach chain of Havetlock of Andaman Islands as well recognized as Radhanagar Beach. It is the most untouched beach of Havelock Island. This tremendously stunning beach is itemized as among the furtive beaches in India where you visit to be lazy on holidays. You must plan your holidays to beach from October to February. The blue sea and white sand forms a perfect combination to ensure you enjoy nature at its best. This is the another cleanest beach of India. The lavish and leafy trees on the beach side propose travelers a comfortable and breezy beach holiday in India. The sunrise and sunset here will please your soul.
How to Reach:
You must first land on Part Blair by airways and then take a ferry ride of 2 hours to Havelock Island. From there many conveyances are available to Radhanagar Beach.
#4 Dhanushkodi Beach, Rameswaram (TN)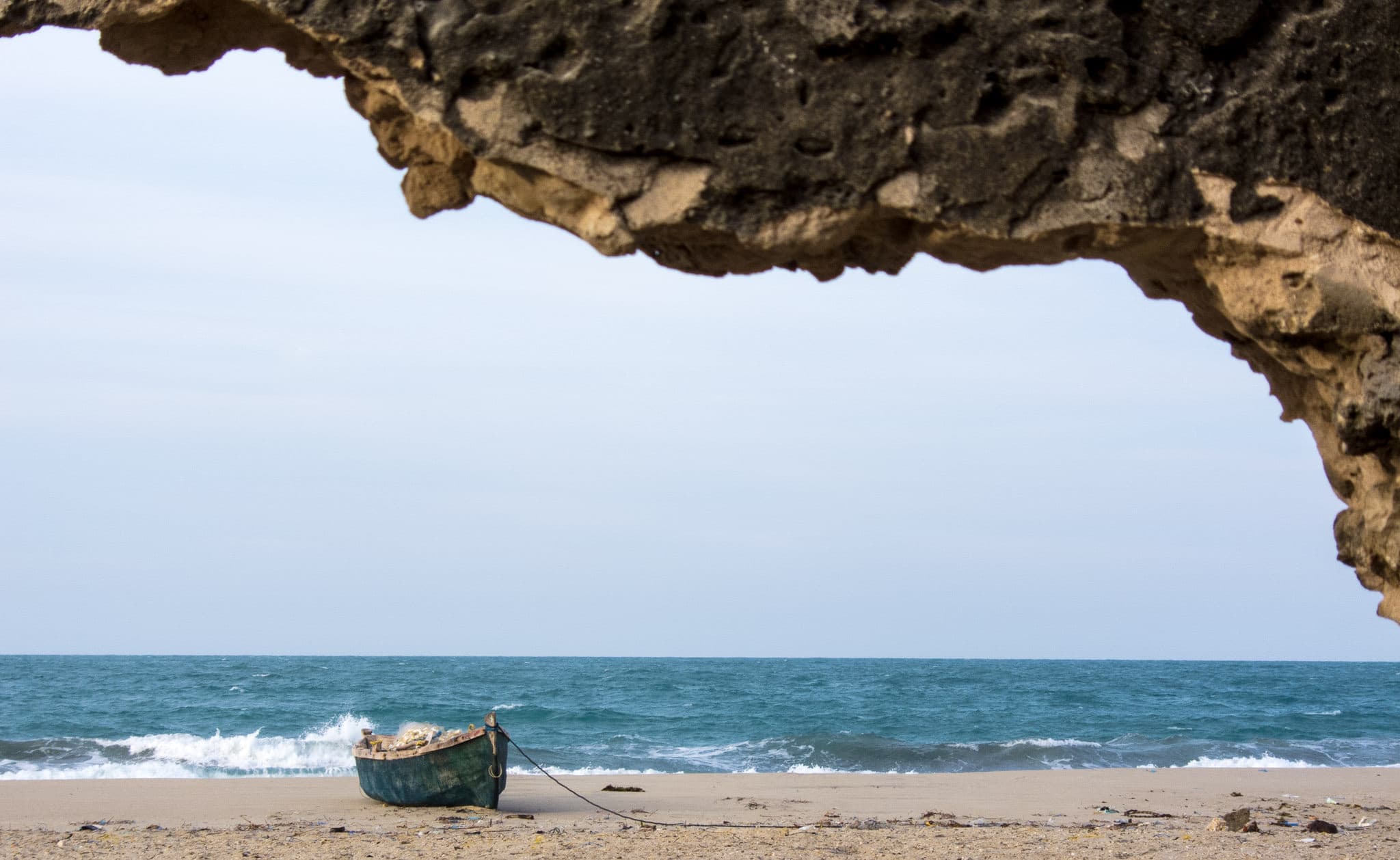 I am sure; you must not have heard the name before. Dhanushkodi is a town famous for the beach and temple. It is located at the southeast of Pamban in Rameswaram. Dhanushkodi beach popularly is known as Arichal Munai by local residents. You simply cannot miss the view here. It makes for captivating scenery, as the seeming to be endless ocean touches the extensive expanse of sandy shorelines. Thanks to the sparkling clean water, the coral ridges are effortlessly observable. For sea surfers, this beach is a heaven. You can enjoy the plenty of activities and yummy sea food here.
How to Reach:
Madurai airport is the nearest airport to reach Rameswaram. However, you can also take buses and trains to reach Madurai. From there you can either self-drive or hire a taxi to reach the Dhanushkodi town.
#5 Tarkarli Beach, Malvan (Goa)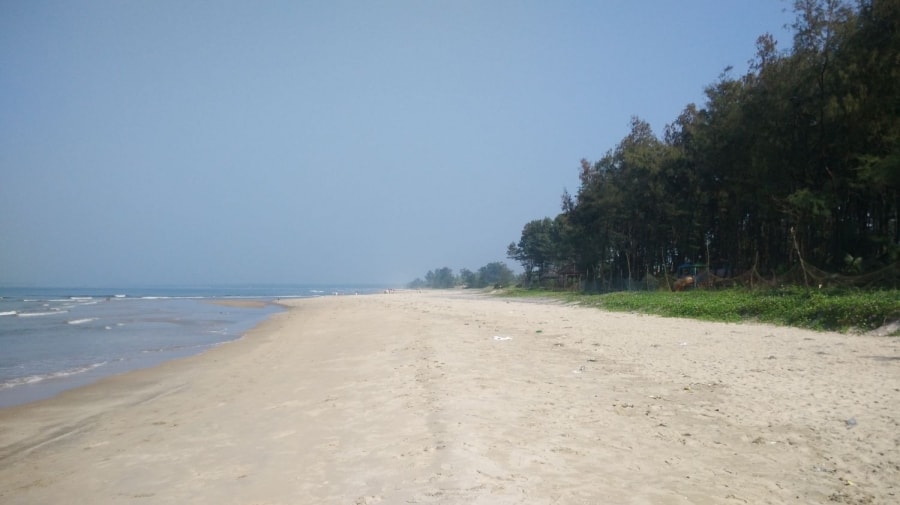 From ages, Konkan coastline is well-known for its amazing beaches. From all those beaches Tarkarli Beach holds its special place on the list. You would love the attractive sands and sea views here. The beach is ideal to pursue agree ably idle moments; the blue sea and the peaceful backwoods of the Karli River.If you enjoy water sports; you should visit this beach. Besides you must also visit to relish and perceive the channels of the grand sea. The water rides here, will win over your heart and refresh you another busy and hectic life after holidays.
How to Reach:
The nearest airport to beach is Dabolim, Goa. Another 80 kms drive will take you to the Tarkarli. Though the nearest railway station is Kudal at a distance of 45 kms.
#6 Marari Beach, Kerala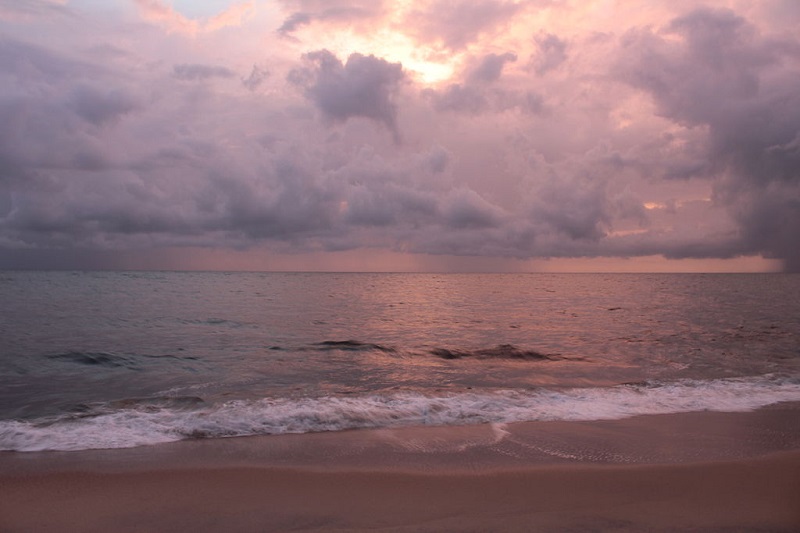 Kerala's Marari Beach beckons you to lounging on its sands, playing beach volleyball, and eating fresh seafood at luxurious resorts, all while leading a sustainable lifestyle. If you are looking for a peaceful environment in which to relax and experience the backwaters of Kerala, then it is the place to visit.
How to Reach:
Buses and taxis are available from Cochin and Alleppey to reach Marari beach. Kochi is the nearest airport to reach as well as use cabs. The closest railway station is Alleppey, and other options from Kottayam, and Cochin alo.
#7 Chandrabhaga Beach, Puri (OD)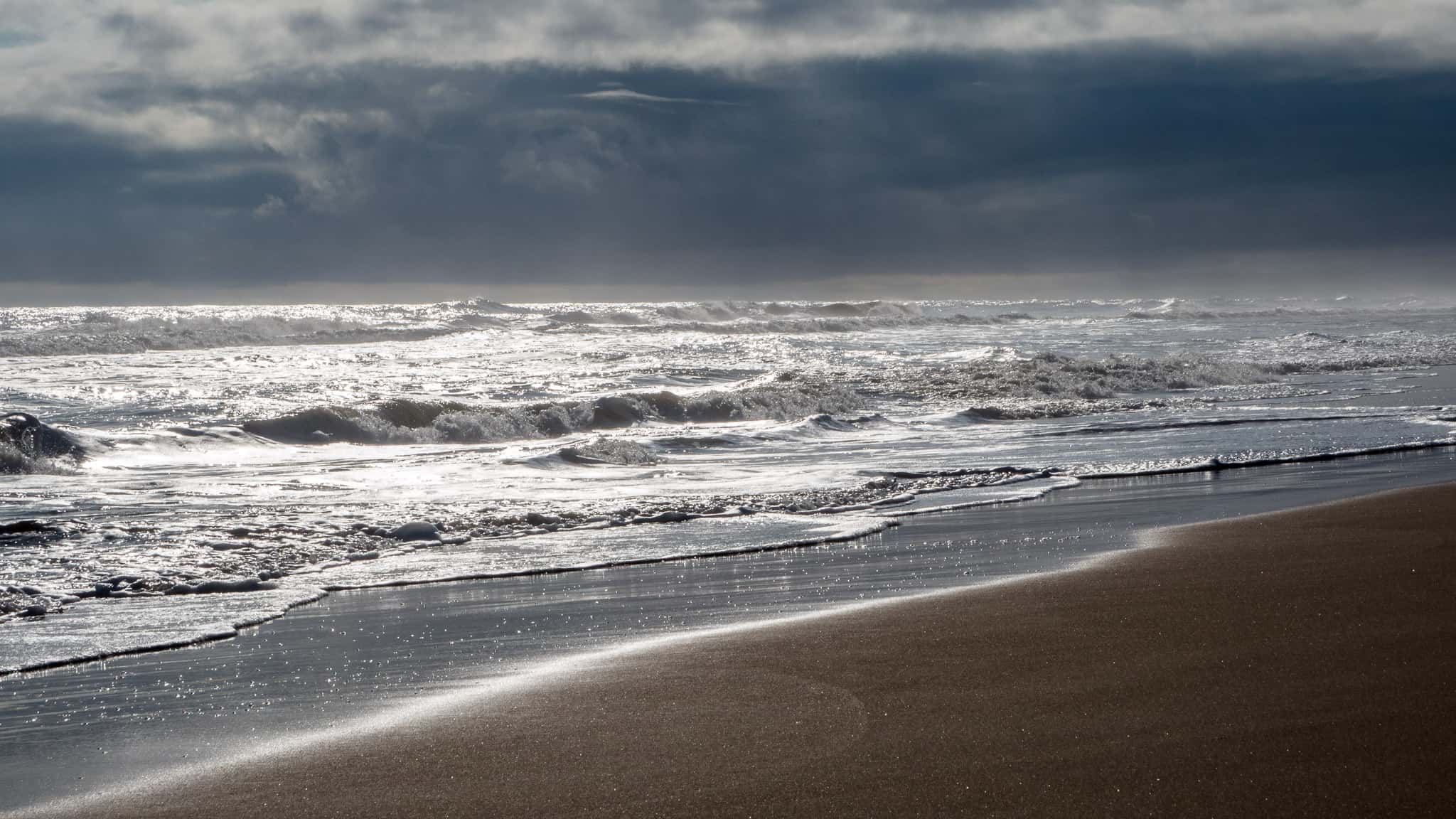 The beach is a perfect destination for natural beauty and cleanliness lovers. It is reflected as the deluxe beach beside the eastern coast of India. The beach holds special cultural importance and therefore a seven days Chandrabhaga Mela is organized at the beach to honor Lord Surya. It has unruffled and enjoyable weather in the year. To add to authentication of its beauty; it has been awarded with the Blue Flag Certification. February, October, November and December are the best months to visit this beach. Apart from the holy and traditional events, travelers correspondingly can enjoy beach activities.
How to Reach:
Reaching Puri is easy through airways, roadways and railways as the city is well-connected. From Puri the beach is 31 kms and Konark is just 3 kms from the beach.