Update – 17th June 2022 (Helicopter Booking Is Started Now)
Shri Amarnath Ji Yatra Helicopter Booking has been started (I just did it for my parents and here is the steps you should follow).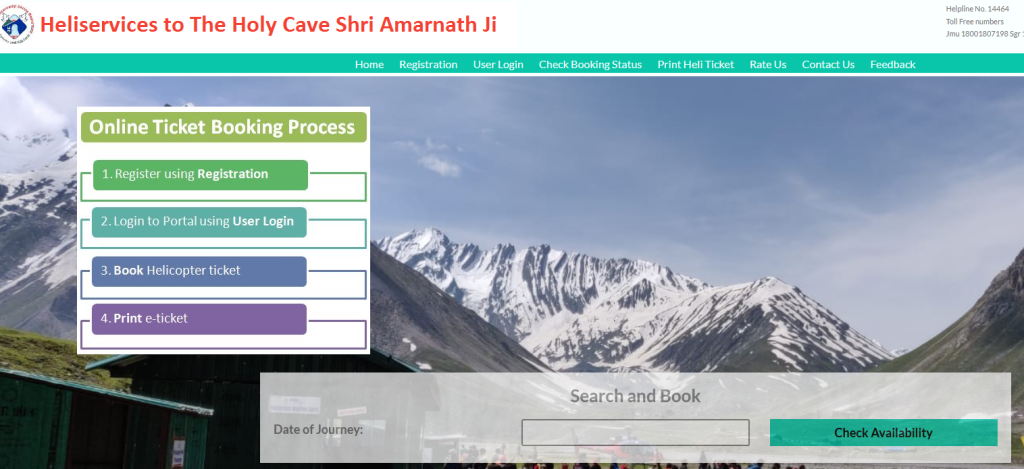 Booking from this website => https://heliservices.jksasb.nic.in/ (I find this link from official website of https://jksasb.nic.in/)
Before you start booking, keep these document with you. (ID proof and Health Certification => Make sure that the ID proof in JPG/PNG format and file size must be less than 50KB. Regarding to health certification, it must be in PDF format and less than 100KB size).
You will also require Aadhar card number for registration (make sure you only use Aadhar card of the person for whom you booking the ticket).
Now once you made the registration, you can choose the option (one way / return) depending upon your requirement.
Once you selected the date, you will have to insert all the information like – person name, age, weight, ID proof number and upload files as mentioned before)
Then, it will take you through the payment completion page from where you will have to make the payment.
Booking Price:
I have booked the return ticket for my parents from Pahalgam to Panjtarni which cost 8400/- (Inclusive of GST). If you book one way for same route, it will cost you 4200/- (Inclusive of GST).
Booking price is different from route to route and location to location. You can follow the process as explained and can get the more details there.
Note:
The online ticket booking is non refundable and non transferable
Please keep sure you follow below instruction as per official website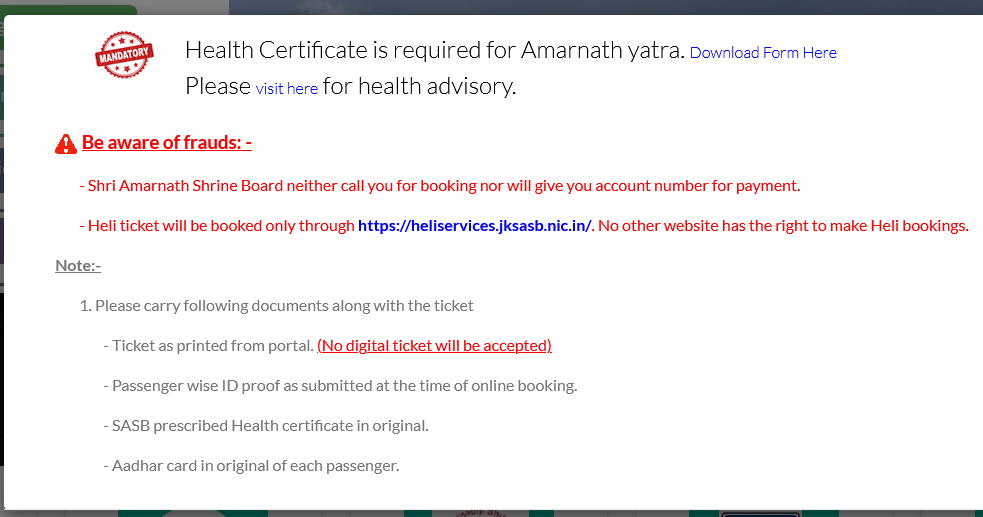 According to the official website of Shri Amarnath Ji Yatra shrine board official website, the registration of Shri Amarnath Ji yatra has already been started from 11th April 2022 from all the designated bank branches. The website has already shared all important information but to make it easier for you, we have compiled links and information related to yatra registration and helicopter booking.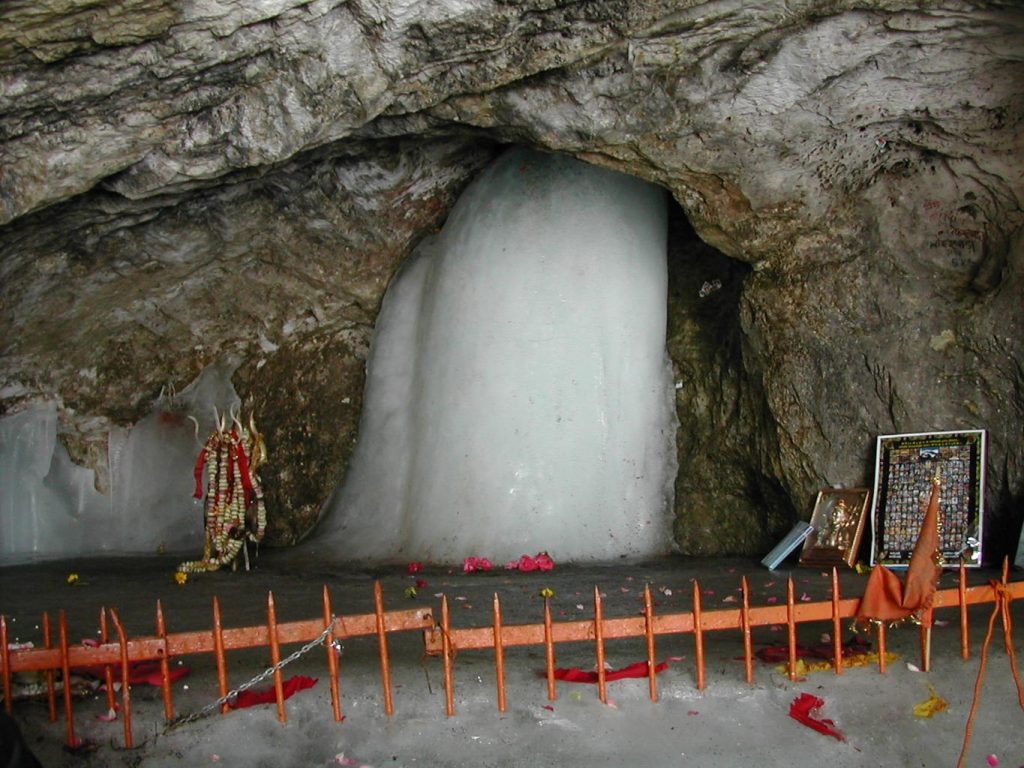 Important links for Shri Amarnathji Yatra Booking
We tried finding authentic links/information and best of our knowledge, here we have listed them (please note that, there are many fraud website who claim representing official booking, make sure you check them thoroughly before making any payment – we are not taking any responsibility of their authenticity).
You can find all other information on their official website.
Routes and the official website providing this information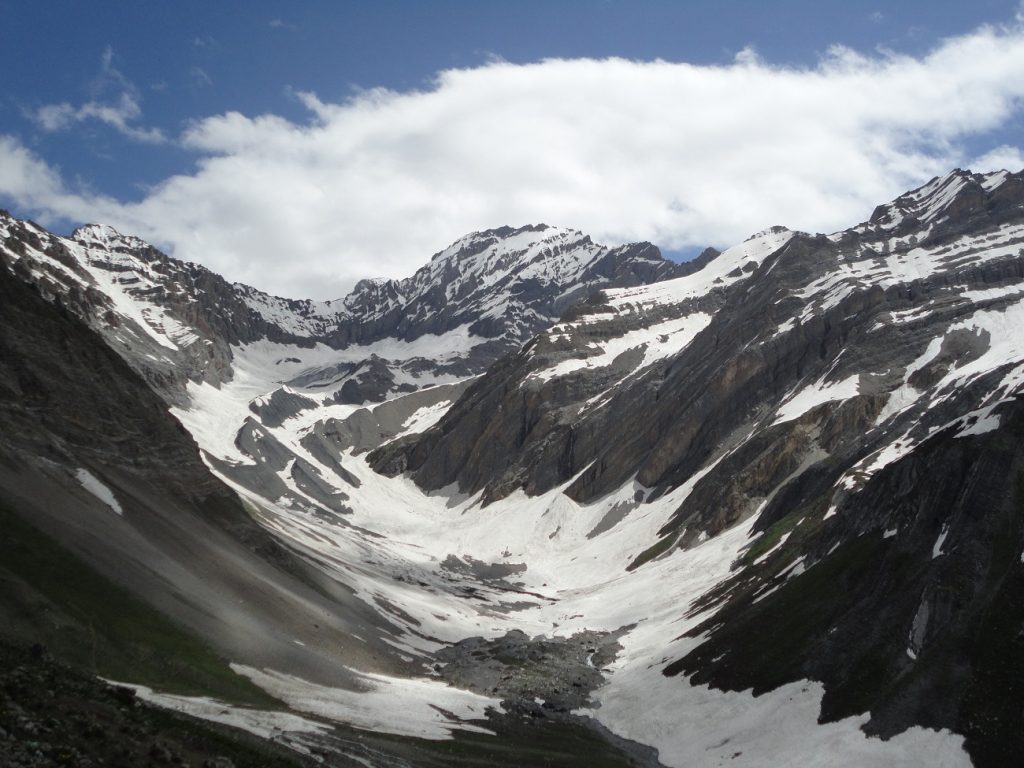 According to official website https://jksasb.nic.in, there are two different routes you can visit holy cave.
Jammu – Pahalgam – Holy Cave (Jammu – Pahalgam – Chandanwari – Pissue top – Sheshnag – Panchtarni – Holy Cave)
Jammu – Baltal – Holy Cave (JAMMU – Udhampur – Kud – Patnitop – Ramban – Banihal – KaziGund – Anantnag – Srinagar – Sonamarg – Baltal)
You must consult your doctor and get compulsory health check before you make registration. As physical health is very much required while you do trek to Holy Cave.
Shri Amarnath Ji Helicopter Shuttle Booking Details
Update: 16th June 2022 (Booking Started = Check First Paragraph)
If you are looking for helicopter service, there are few authorized helicopter service providers who are operating shuttle helicopter service from different location. We tried finding latest information about helicopter booking but it seems the information is still not updated.
Based on the information available as on today (17th June 2022), these are the authorized Shri amarnath ji helicopter booking service providers:
For Helicopter booking, visit official website here https://heliservices.jksasb.nic.in
We are closely monitoring the information update related to online helicopter booking registration for Shri Amarnath Ji Yatra and will update this page as soon as we are having any update.
Jay Bhole Nath, Jay Shri Amarnath Ji.