As the festival season is approaching and the government has already lifted the lockdown, we are receiving many emails seeking suggestions on places or resorts near Rajkot where they can spend weekends with family or friends. If you are also looking for some decent places to visit from Rajkot or planning for a weekend trip to some less crowded resort near Rajkot, this article is for you.
Before we start listing our list, if you are not from Rajkot and want to learn more about this city, read on.
If you want to experience the culture and ethnic richness of Saurashtra, then Rajkot is the place for you. Being the fourth largest city of Gujarat, Rajkot has always been the epicenter of Kathiawari culture and festivals. There are many tourist places to visit in Rajkot ideal for weekend trips. The city is known as "Rangilu Rajkot" or "Colourful Rajkot" as people here like to enjoy themselves to the fullest by engaging in cultural festivities.
Rajkot is also well-known for Chitra Nagari which is a part of the Local Government's initiative to decorate city walls with paintings. The bursting, sprawling city is one of the most enthralling and rustic ones in Gujarat as it surely has its share of memorable attractions.
Multiple places in Rajkot introduce you to the city's history and culture while also making you enjoy its natural beauty. Rajkot is famous for places that can be covered in a small trip of 2 or 3 days. The best ones are Mahatma Gandhi's Childhood Home, a museum to understand the city's history, a library with lots of Gujarati literature.
City outskirts cover dams and lakes that add to the natural beauty of Rajkot, some of them are favorite spots for the youth to unwind and relax in the evening. Our list is divided into two parts, the first part consist the publish places/park most suitable for a day trip and picnic whereas the second part of this article will take you through the luxury resorts near Rajkot where you can plan a weekend trip with family.
Best Places to Visit Near Rajkot for Day-Long Trip
One-day picnic places near Rajkot within 50 km. Here, is a list of places to visit near Rajkot during a day-long trip with family and friends. These are cool places to hand out on weekends.
1. Ram Van
Ram Van, the urban forest, was inaugurated by Gujrat's chief minister on 17th August 2022 in Rajkot. This is one of the best places to Visit in Rajkot to enjoy a relaxing day trip. You can find more than 60 thousand trees of around 50-60 different species here.
There are also 22 sculptures built, depicting various events of Ramayana. You can have a relaxed day here enjoying nature, listening to devotional music, and clicking photos in the beautiful background. Your kids get a chance to learn about the epic Ramayana in a fun way. Kids can also enjoy playing at the playground here. The place also has an electric car ride facility which gives you a chance to explore the entire Ram Van.
Timing: 10 am to 7 pm
2. Chotila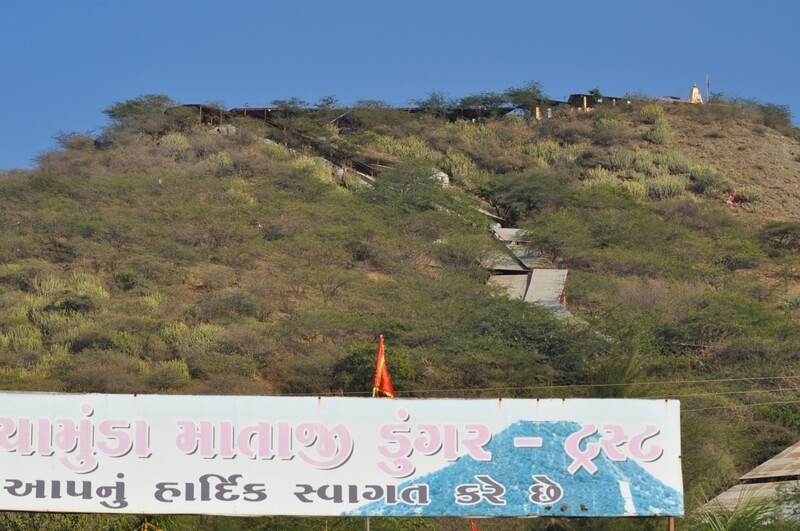 Chotila is a small village located in the Gujarat region of India. It is situated on a plateau, surrounded by hills and valleys. The village is home to a number of temples, including the famous Chotila temple, dedicated to the deity Lord Vishnu. The temple is said to be over 1000 years old, and is one of the most important pilgrimage sites for Hindus.
Chotila is also known for its beautiful scenery, with many flowers and trees growing in the area. Visitors can also enjoy views of the nearby mountains. In addition, Chotila is home to a number of shops and restaurants, making it an ideal place to explore Indian culture.
Chotlia Temple Timing: 5.30 am to 7.30 pm
3. The Eldorado Park
An amusement park located approx. 20 km outside the city. It caters to all age groups who want to chill out on a weekend. The park boasts of around 22 thrill rides and 12 water rides. Eldorado is a place to spend an entire day with family. Eldorado park also has a 7D theater, rain dance and smashing cars. Entry tickets can be bought separately for the Water Park and amusement park with lunch options.
Timings: 10.00 AM to 5 PM
4. Pradhyuman Park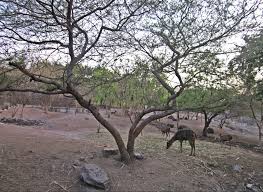 If you want to experience nature, then you must visit Pradhyuman Park Zoo. It is located near Lalpari Lake; this park is sprawled across an area of 137 acres. Park is surrounded by 2 lakes – Lake Lalpari and Lake Randarda with scenery that will mesmerize you with its breathtaking views. Pradyuman Park hosts many animal species and plants that you can see during the trip. Golf cart services are available for senior citizens.
Timing: 9 AM to 6 PM
Entry Fees: 10 INR for Adults, 5 INR for Kids
It has extra charges for photography
5. Ishwariya Park
Ishwariya Park is one of the main attractions in the city for young people and photographers. It's a green zone spread over 77-acres on the city outskirts. It's a daytime picnic spot with amenities like a boating facility, picnic and other outdoor games. This park is best visited during the autumn or spring season to enjoy the greenery at its best. A water fountain is one of the major attractions inside the park.
Timing: 1 PM to 8 PM
Entry Fees: 20 INR for Adults, 10 INR for Kids
6. Rotary Dolls Museum
Rotary Dolls Museum is a perfect place for an art lover. It is an ideal place to spend 1-2 hours especially if you have kids around. The museum exhibits over 1,000 dolls from different countries. The museums give a glimpse of the world's cultures by displaying dolls set against the backdrops that highlight places that the dolls came from.
Timing: 9.30 AM to 1 PM & 4 PM to 7.30 PM
The museum is closed on Mondays.
Entry Fees: 25 INR for Adults, 15 INR for Kids
7. Kaba Gandhi No Delo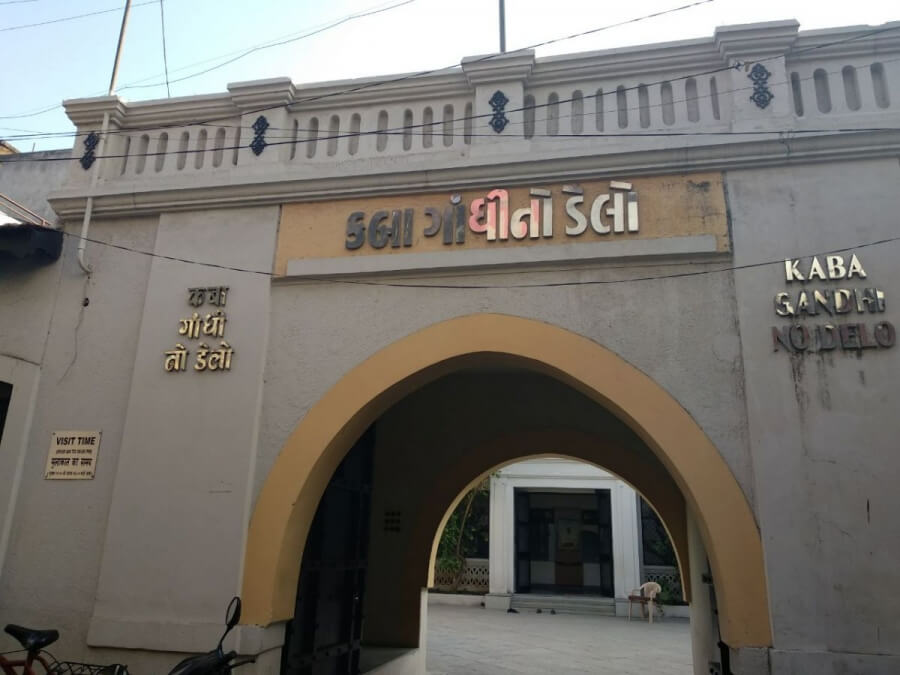 Kaba Gandhi No Delo is where Mahatma Gandhi spent his childhood. Mahatma's paternal home has been converted into Gandhi Smriti. It is a museum that showcases the Mahatma's life through photographs. So for everyone interested in experiencing the early years of Gandhi and understanding how he lived, this is a great experience. It also holds sewing and embroidery classes for girls in another building of the Mahatma Gandhi Museum.
Timing: 9 AM to 6 PM
There is no entry fee
8. Mahatma Gandhi Museum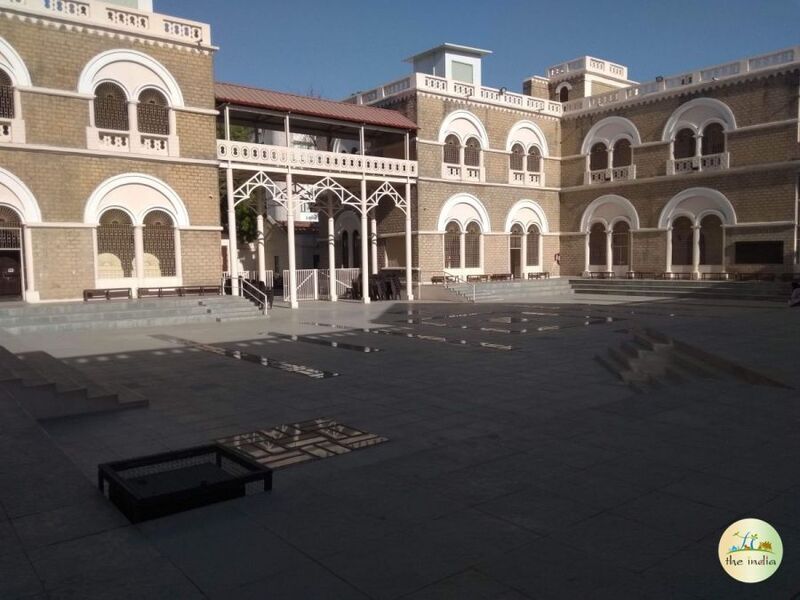 Mahatma Gandhi Museum was formerly known as Mohandas Gandhi Vidhyalaya. The Mahatma Gandhi Museum is a magnificent homage to Mohandas Gandhi, the "Father of the Nation." Gujarat Tourism and Rajkot Municipal Corporation collaborate to run the Mahatma Gandhi Museum.
Timing: 10 AM to 7 PM
Rs. 25 per adult and Rs. 10 per child up to 3 to 12 years
9. Fun World
This is one of the oldest amusement parks in Gujarat. It is located inside the city. Being much loved by the kids it offers some great attractions and fun rides here. The fun world also hosts many picnics and various competitions for kids like painting activities. It is a great place to spend time with kids and enjoy activities during day time. The tickets for the park are nominal and that is why many kids and families come to spend their free time here at Fun World.
10. Watson Museum & Jubilee Garden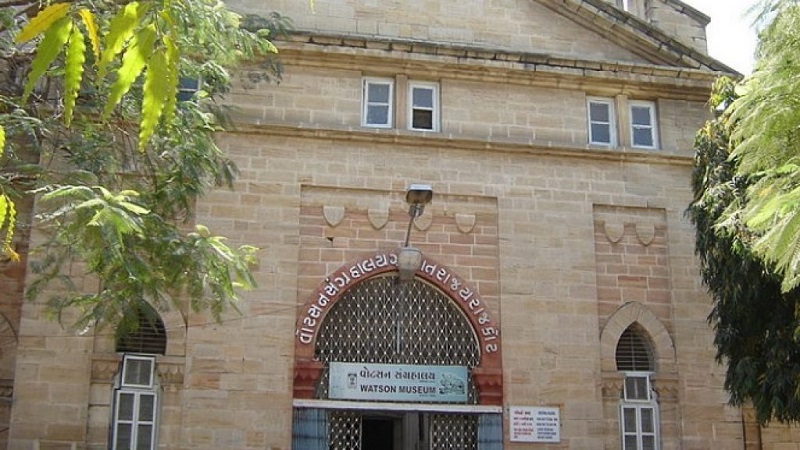 One of the oldest museums in Gujarat, Watson Museum is located in the Jubilee Garden area of the city. The museum houses many artifacts from the Jadeja Rajput Dynasty of Rajkot. The museum preserves the rich culture and heritage of Rajkot and has a library too. Students get additional discounts
Timing: 9 AM to 12.45 PM & 3 PM to 6 PM
Entry fees: 5 INR for Indians, 50 INR for Foreigners
11. Khambhalida Caves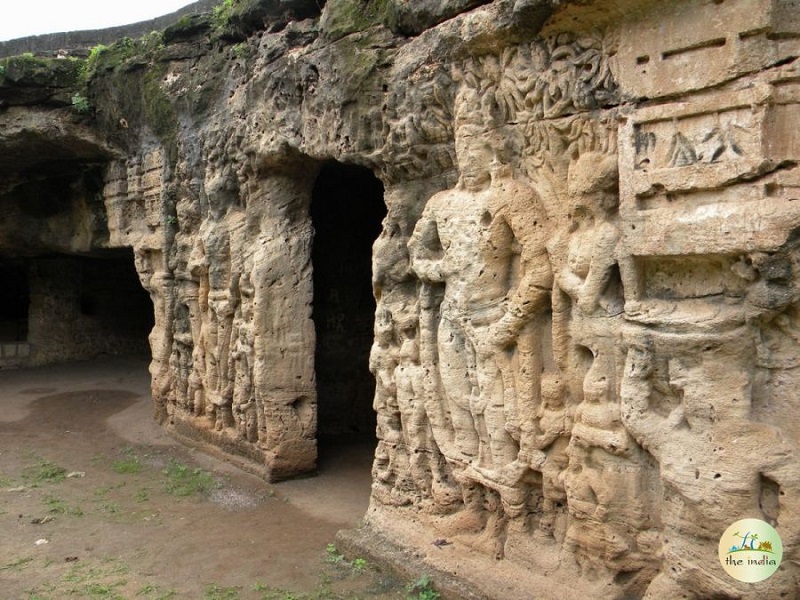 Khambhalida Caves is also known as Buddhist Caves. It is one of the most ancient sites and people can click photographs of such arts which carving of gods and goddesses. Tourists also take the help of tourist guys to know the history of Khambhadiya caves. Lots of local restaurants are available near the area along with a variety of dishes. The distance from Rajkot to Khambhalida Caves is around 65 km.
12. Prem Mandir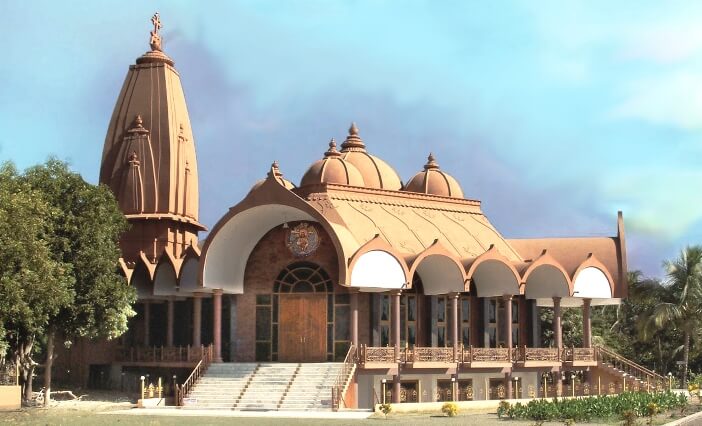 You should visit Prem Mandir in Rajkot for a number of reasons. For one, it's a beautiful place – the temple is made entirely of white marble, and it's surrounded by gardens full of flowers and fountains. But more importantly, Prem Mandir is a place of peace and spirituality.
The temple is dedicated to Prem Rawat, also known as Maharaji, and his message of love and inner peace is felt throughout the grounds. Visitors can attend Prem Rawat's talks, take part in meditation sessions, and even enjoy delicious vegetarian meals prepared by the temple's resident chef. Whether you're looking for a place to relax or a place to reflect, Prem Mandir is definitely worth a visit.
13. Analgadh
If you are looking for weekend places near Rajkot to escape from the hustle and bustle of city, pack your bags for Analgadh. Here you can enjoy magnificent view of serene natural beauty and tehg peaceful environment around. You can also do trekking, mountain climbing, biking in and around the area to make yoru trip to remember. Come to Analgadh during Monsoon to have a spectacular view of green fields from hilltop.
Timing: Anytime
14. Nyari Dam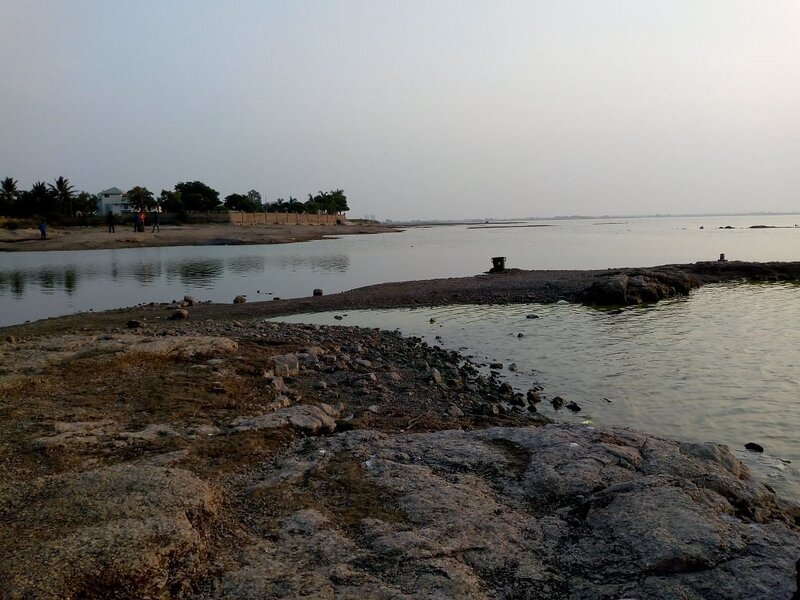 Nyari Dam is popular among locals as it is one of the best picnic places near Rajkot. The entrance of the dam has a lush green garden spread across 4.5 acres. The scenic beauty of the place captivates photo enthusiasts and nature lovers. Its tranquil natural beauty has made the place one of the best places to visit in Rajkot for couples. You can have a breathtaking view of the sunset from Nyari Dam. This is a good place for birdwatching too.
Timing: 7 am to 7 pm
Best Resorts Near Rajkot For Weekends
If you are looking for a luxury stay and want to spend your weekend away from the city, let's check out some popular resorts in Rajkot for weekend trips with family and friends.
15. The Emerald Club

Located at the convenience of around 15 km from the city center the Emerald Club is a 4-star facility that offers good services for its visitors and guests. It is conveniently located from all the must-see places in Rajkot. The club has many amenities including a badminton court, yoga room, mini-golf course, and fitness center. It is a wholesome experience for both indoor and outdoor activities. The place is great to be visited all year long except the monsoon season when outdoor activities are closed.
16. Regency Lagoon Resort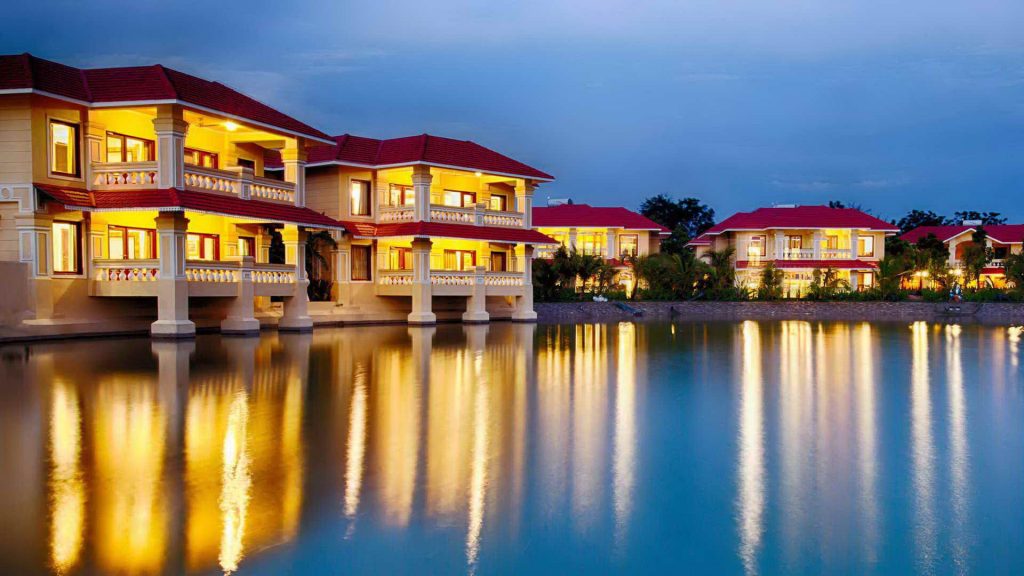 One of the best resorts in the city, the Regency Lagoon resort is a great place for complete relaxation and fun activities. This resort is located 10 km from the Watson Museum with a British colonial-style architecture that adds to its grandeur. Its highlight is a central lagoon. The resort has a pool and a spa too. It is one of the best places to visit in Rajkot for weekends.
17. Heritage Khirsara Palace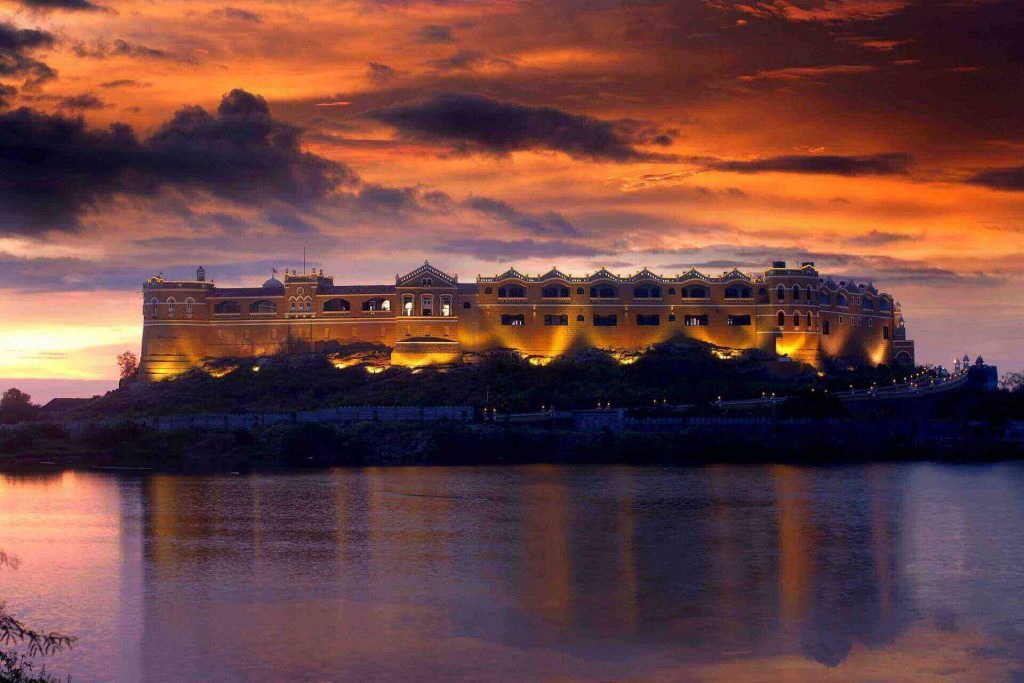 Khirasara palace is a heritage hotel ideal for weekend outings, candlelight dinners, and overnight stay amidst the grandeur of the palace and beautiful architecture. The resort is spread over 3 hectares and has many places of interest for tourists. It is located at a distance of 18 km from Rajkot airport. Palace has modern amenities like a pool and a spa for visitors. The heritage resort also speaks of the glorious past of the Kathiawar region of Gujarat. You can visit this report at any time of the year.
18. Chouki Dhani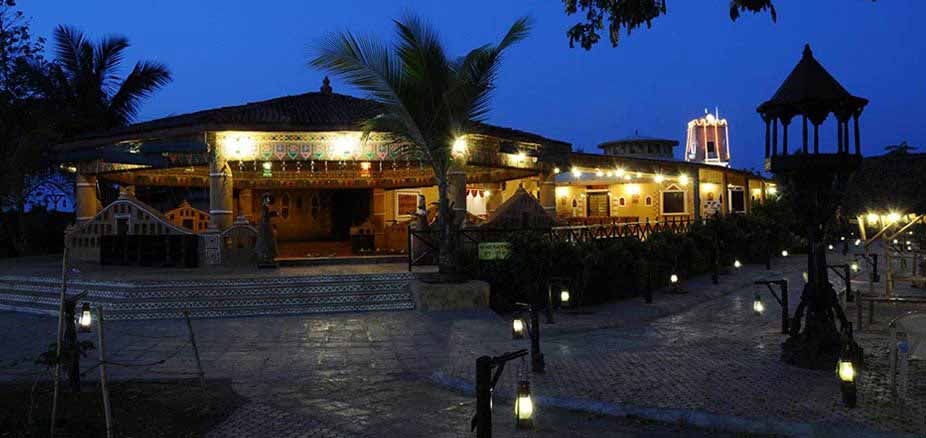 Located at a distance of 14 km from Rajkot city, Chokhi Dhani is an experience of a lifetime for tourists. It is an ethnic Rajasthani village spread over 30000 sq. yards. The village boasts lush yards and beautiful rustic landscapes with many types of activities and authentic Rajasthani cuisines for visitors. The experience is full of culture and folkloric beauty with lots of traditional and rustic inputs. You can visit with your family at any time except monsoons.
19. MTV (Motel The Village Resort)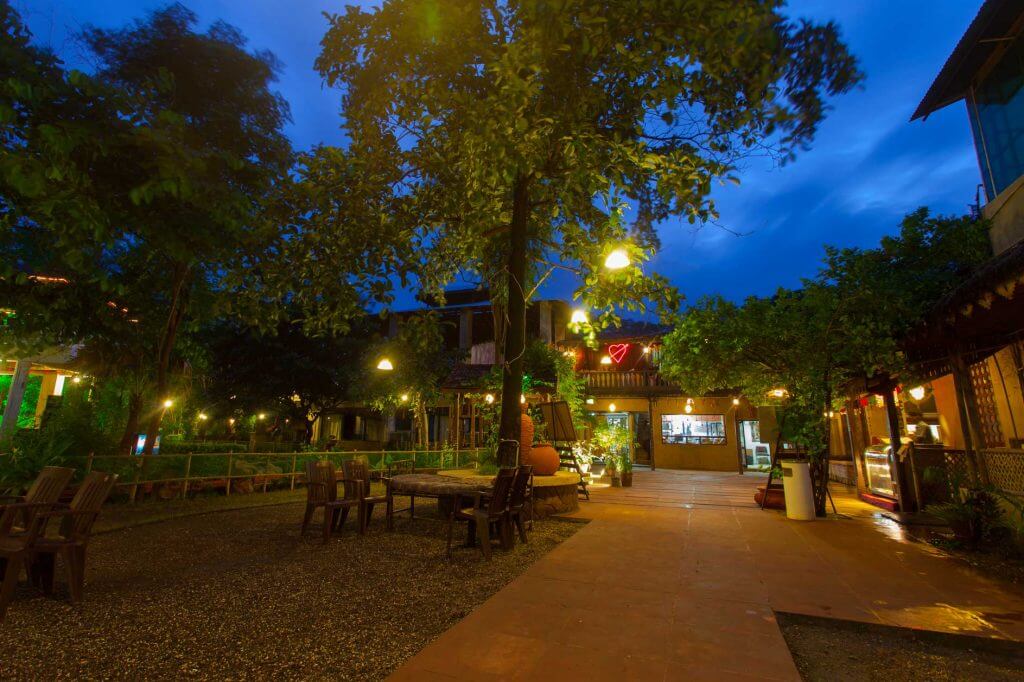 One of the most enriching and rustic places to enjoy with your family, this is a village resort that offers good food amidst lush greenery. The village resort has many open spaces for children to enjoy their day out. It has a discotheque, many games and activities spots, cultural nights, and boating activities for the visitors. The place is all in a family experience with good food and great outdoor activities. Avoid visits during monsoon.
20. Green Leaf Club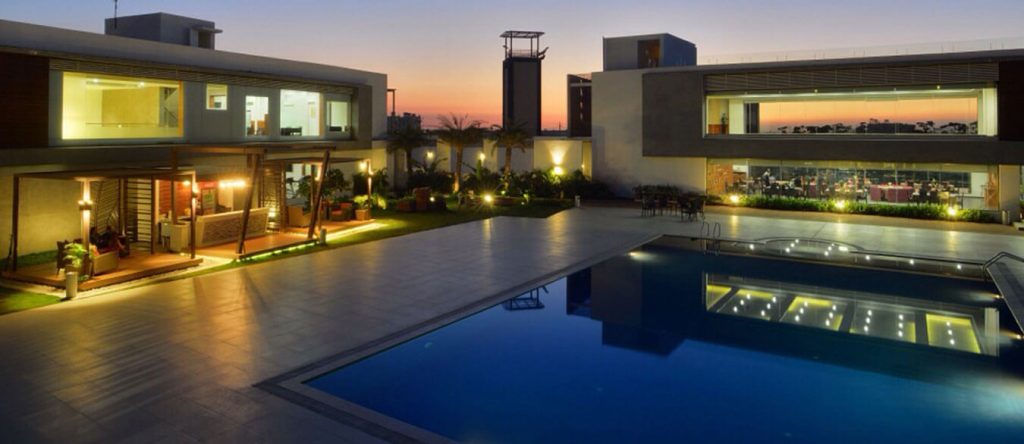 This is a complete boutique restaurant and club with all the modern amenities to provide ultimate comfort and enjoyment for guests. The restaurant and lawn of the Green Leaf Club host many guests during the year due to its good services and food. Many visitors like to enjoy the outdoorsy experience here and thus keep coming back over the weekend. The Green Leaf Resort is popular among foreign tourists seeking calm and serenity amidst the busy cityscape.
21. Green Leaf Water Park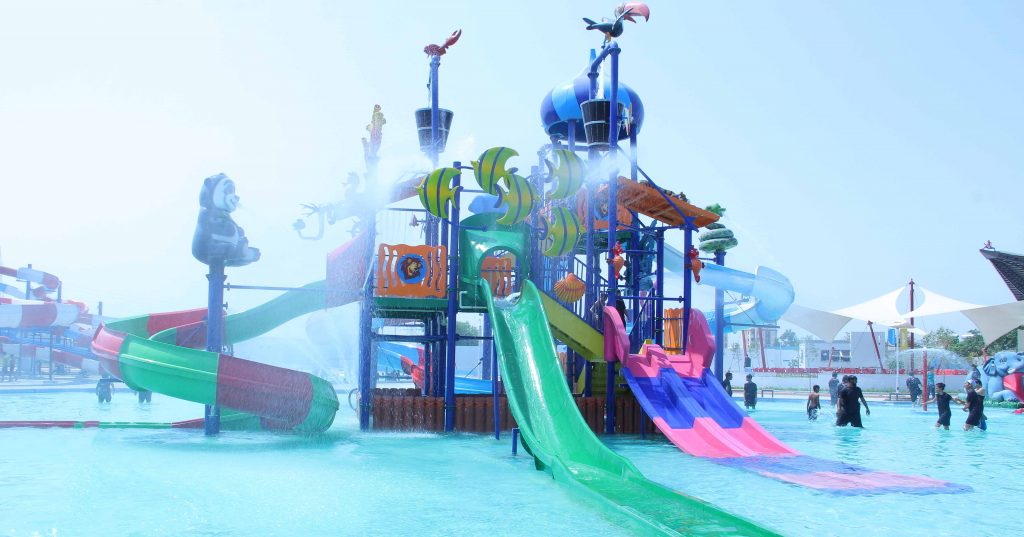 If you are on a short trip to Rajkot and want to have a memorable day outside then the Green Leaf Water Park is an ideal spot. This is one of the most happening and fun spots in Rajkot that has many great adventure rides for a memorable family weekend holiday. It is located just 5 km from Rajkot city and has a variety of rides and other entertainment for kids. It also has resort-style amenities that ensure a memorable and epic journey for everyone. There are plenty of spots for kids and families to relax here especially on a hot summer day. The best time to visit the resort is during summer months as this is the best to unwind in the water rides. You need to bring your swimming gear.
22. Nirali Resort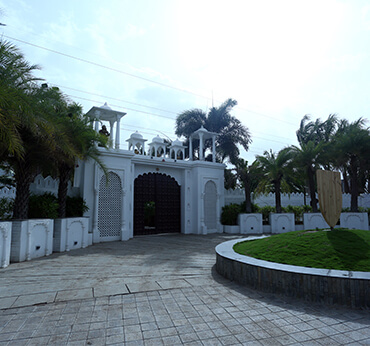 Nirali Resorts offers amenities such as free bikes, a garden, pool, children's playground, and an open terrace for entertainment. It is located 11 km from Rajkot airport and is also an ideal one-day picnic place. The resort boasts of many different types of amenities that ensure the guest and families have a great time here. The resort is open for all services all year long. It has many guests over to just relax and enjoy the modern services.
23. Krishna Water Park And Resort

Krishna Water Park all in all a great family experience. It is located in Maljipada on the Mumbai-Ahmedabad Highway. It is a beautiful retreat that is surrounded by hills of the Western Ghats from all sides. It offers great facilities like a picnic spot, water parks, resto-bars, restaurants, gardens, and any other amenities. Imagine relaxing amidst natural vistas with your family and friends while enjoying great modern services too. It offers great natural vistas and fun water rides that make for a great family outing and adventurous day. Krishna waterpark is within 50 km from Rajkot.
Plan a Weekend Trip Now
Now, that you already have an idea about the places to visit in and around Rajkot as well as places to visit near Rajkot within 50 km are also included. it would be easier for you to plan a short trip with family. If you want us to cover any other places in this article, feel free to write and we would love to review them.
FAQs About Rajkot
1. Which are the famous places for a picnic near Rajkot within 100 km?
Lakhota Palace and Museum, Pirotan Island, Rampara Wildlife Sanctuary, Lalpari Lake are some of the famous places for a picnic near Rajkot within 100 km.
2. What is the best time to visit Rajkot?
Winter is the best time to visit Rajkot.
3. Which are the best activities in Rajkot?
You can arrange a picnic, take a relaxing stroll around, visit sacred places for prayer, explore historical places, and more.