The Nal Sarovar in Gujarat is the largest bird sanctuary of India and one of the best places to visit near Ahmedabad. National Committee on Wetlands for intensive conservation has entitled Nal Sarovar as one of the top 15 wetlands in India. Apart from this, Nal Sarovar harbors have the highest number of waterfowls in the country, and also are home to both resident and migrant bird species.
This place covers 120.82 sq km area, and more than 200 types of birds land here to escape their nesting areas during winter. During winter from November to March, thousands of migrant birds come here as they find adequate food and warmth.
Brief About Nal Sarovar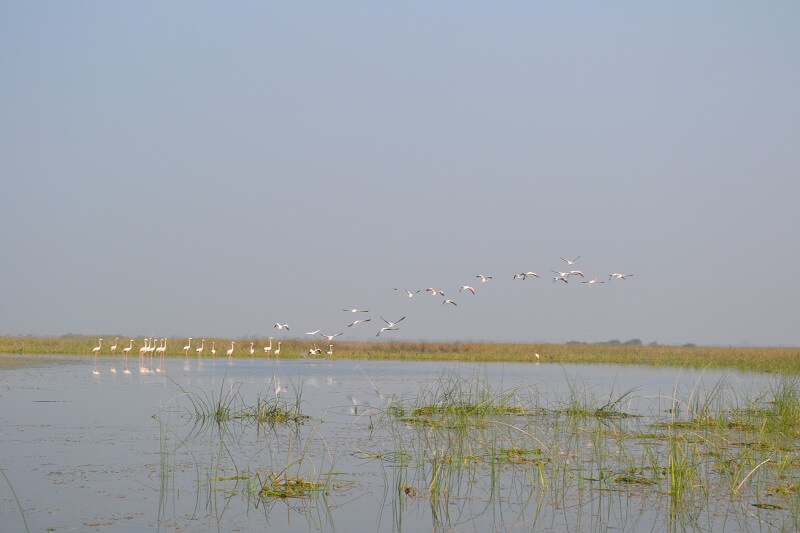 If you visit this place, you will fall in love with the beauty and tranquility, and give you a heavenly feeling. Especially, during morning hours, it looks like a fairyland filled with beautiful birds like osprey, harriers, flamingos, wading birds, geese, cranes, spoonbill, swallows, pelicans, storks, ibises, and fishing eagles. It is considered to be one of the most appropriate places for bird watching.
It is a very serene and captivating environment with 6-7 feet long deepwater containing 36 small islands. Nal Sarovar was first identified in 1969, and it is almost 65 km away from Ahmedabad, situated near Sanand Village. Nal Sarovar is very easily accessible by road and hence prefers roadways to travel if it is feasible for you.
On the weekends, it is one of the busiest tourist attraction spots of Ahmedabad, and hence we recommend visiting this place during weekdays if possible. Hundreds of people visit this place to relieve their stress level and to get a break from the busy city life.
The ticket window opens at 6:30 am and once you buy the ticket, then you need to visit Nal Sarovar entry gate through an EECO and the fair cost already added in ticket these are EECO are already arranged for tourist and hence you get to see the place comfortably.
It is wise to visit this place during weekdays, as the weekends are mostly overcrowded, and it takes at least 2 hours to collect the tickets. Once you get here, do not forget to click a picture of your ticket, and the ticket will be checked at every gate, even at the boating area.
How to Reach at Nal Sarovar Bird Sanctuary?
You can reach Nal Sarovar after landing at Ahmedabad airport which is the closest, or if you choose to travel by train, Viramgam is just 37 km away. But if you are living close by, then traveling by car is highly recommended, and the journey by car will take only 1 hour from Ahmedabad, and there are plenty of parking spaces available in this place. Visit this exclusive wetland with your family and friends during the morning hours.
Best Time to Visit Nal Sarovar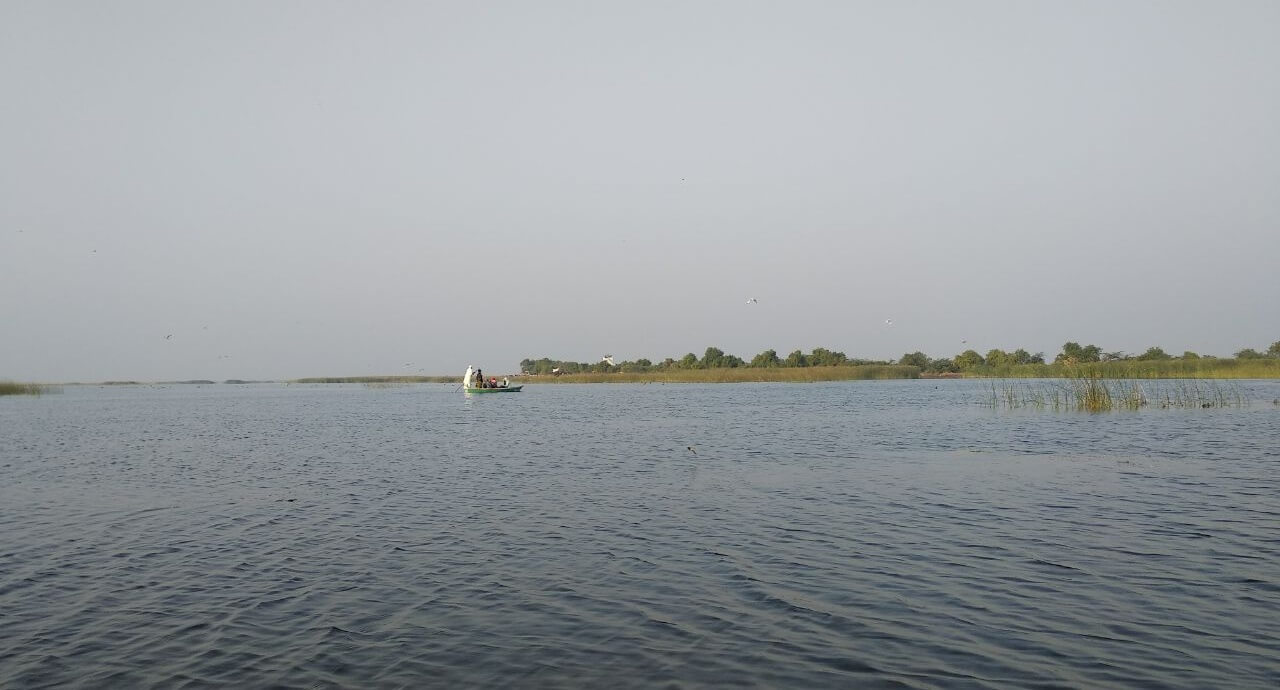 Nal Sarovar is open during the entire year but the best time to visit this place is winter. These 5 months of the year (November to March) fills this place with plenty of fish, insects, and aquatic plants.
Birds in Nal Sarovar Bird Sanctuary
Few types of birds available during winter are White-tailed Lapwing, Brahminy ducks, Pelican, Grebe, Kingfisher, Baillon Crake, and many more. It is recommended to visit Nal Sarovar in the morning hours during the weekdays. During the weekend, this place is very crowded and I strongly recommend avoid weekends if you really want to see these birds.
Nal Sarovar Entry Fees / Parking Fees/ Boating and Camera charges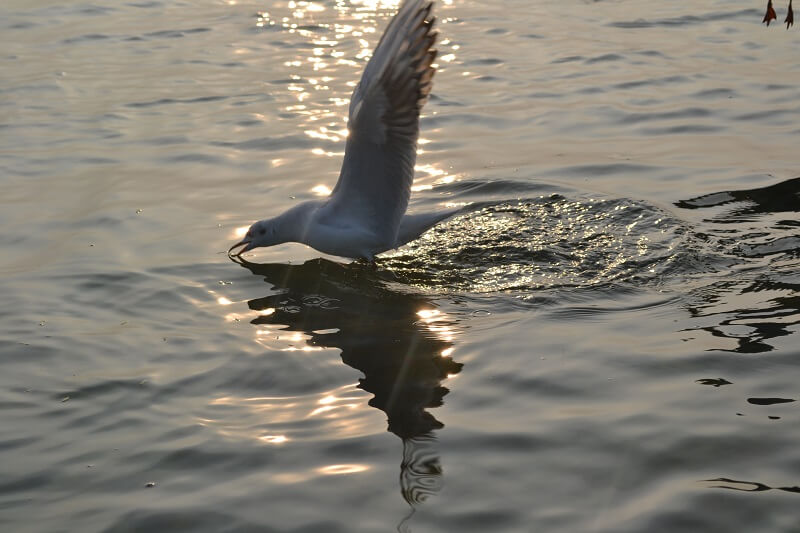 Nal Sarovar is not a cheap tourist spot as visitors need to pay the amount at every point. Their ticket structure includes Entry fees, Parking charges, Boating charges, and Camera fees and is different for Indian and foreign visitors.
Nal Sarovar Entry Time – 6 AM to 5:30 PM
Vehicle Parking Charge at Nal Sarovar
Visitors are not allowed to drive to Nal Sarovar with their own vehicles so they have to park their vehicles at the main parking space. Parking charge for different vehicles are as follows
| | |
| --- | --- |
| Vehicle Details | Cost |
| 2 Wheelers (Bike, Activa & Scooters) | 10 Rs |
| 3-4 Wheelers (Car & Rickshaw) | 20 Rs |
| Bus/Truck | 50 Rs |
Nal Sarovar Entry Fees
Nal Sarovar entry fees are different for Indian and Foreign tourists. Most number of tourists visits Nal Sarovar during weekends so they had to pay the different price during weekdays and weekends. Here are the Entry fees for Nal Sarovar both Indians and Foreigners.
Entry fees for Indian Tourists
| | | |
| --- | --- | --- |
| Details | Mon – Fri | Sat – Sun |
| Bird Sanctuary Entry Fee (Indian) | 40 Rs. | 50 Rs. |
| Maintainance Fee | | |
| Abhiruchi Kendra Fee | 10 Rs. | 10 Rs. |
| EECO Car Fee | 20 Rs. | 20 Rs. |
| Garden Fee | 5 Rs. | 5 Rs. |
| Total Fees | 75 Rs. | 85 Rs. |
Entry fees for Foreign Tourists
| | | |
| --- | --- | --- |
| Details | Mon – Fri | Sat – Sun |
| Entry Fees for Foreigners | $10 | $12.50 |
Camera Usage Charge
Indian tourists need to pay 200 Rs. to take a camera with them during the boat rides, whereas foreign tourists have to pay $20 for a camera. Here charges to take a camera with you is same during weekend and weekdays.
| | |
| --- | --- |
| Tourist Type | Camera Usage Charges |
| Indian Tourists | INR 200. |
| Foreign Tourists | $20 |
Boating Fees / Charge for Nal Sarovar
Tourists can enjoy 2 hours of boat riding for 220 Rs. for the limited route. The boating charge is the same for Indian and foreign tourists during the whole week. Here are the details of the Boating Fees/charge for the Nal Sarovar ride.
Private Boat Ride Price List
Route – Nal Sarovar – Dhrabla – Nal Sarovar

No.
Tourist Details
Price
1
1 Tourist
220 Rs.
2
2 Tourists
440 Rs.
3
3 Tourists
660 Rs.
4
4 Tourists
880 Rs.
5
5 Tourists
1100 Rs.
6
6 Tourists
1320 Rs.
7
Personal Boat for 6 Tourists
1320 Rs.
Note – At the ticket window, you need to mention all details about your ride and they will charge you accordingly. All the details will be there on the ticket counter, so you don't need to worry about it. We recommend you check the complete ticket before leaving the ticket window.
Things to be considered before boarding a boat for Bird watching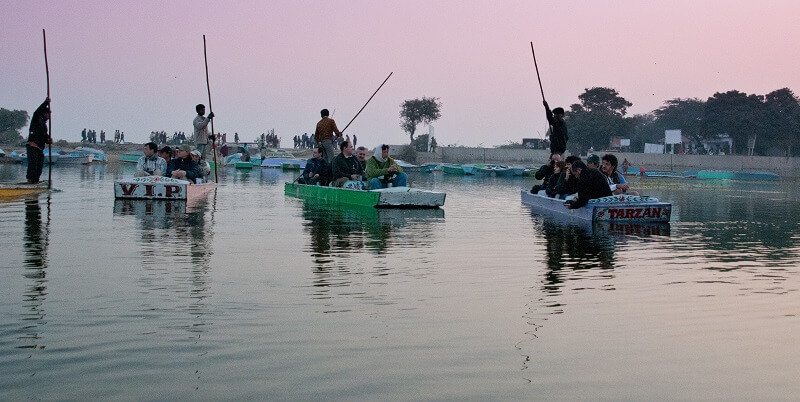 There is no separate space for waiting or comfortable seats to rest, hence do not forget to carry sufficient water and snacks as a savior.
On the ticket window, you will see many boat riders approaching you and offer a tour with sight-seeing of multiple spots during the ride. However, before paying for an extra boating ride one needs to negotiate with the locals/ boatmen and decide accordingly.
If you have plans to visit certain locations (Extra points) and not the entire package which they offer then work it out accordingly with the boat owners.
Most local boatmen will charge you around 3k – 6k for an extra boating ride, so negotiate the amount carefully and choose a route wisely.
As a matter of fact, once you have cleared the ticket booking process, you will have a really exclusive boat ride where you get an awesome bird-watching delight like never before.
Do not forget to carry your binoculars and GoPro or DSLR camera to capture some great pictures and everlasting memories.
Things to do and explore in Nal Sarovar (Exclusive bird viewing, beautiful islands, sightseeing, and many more):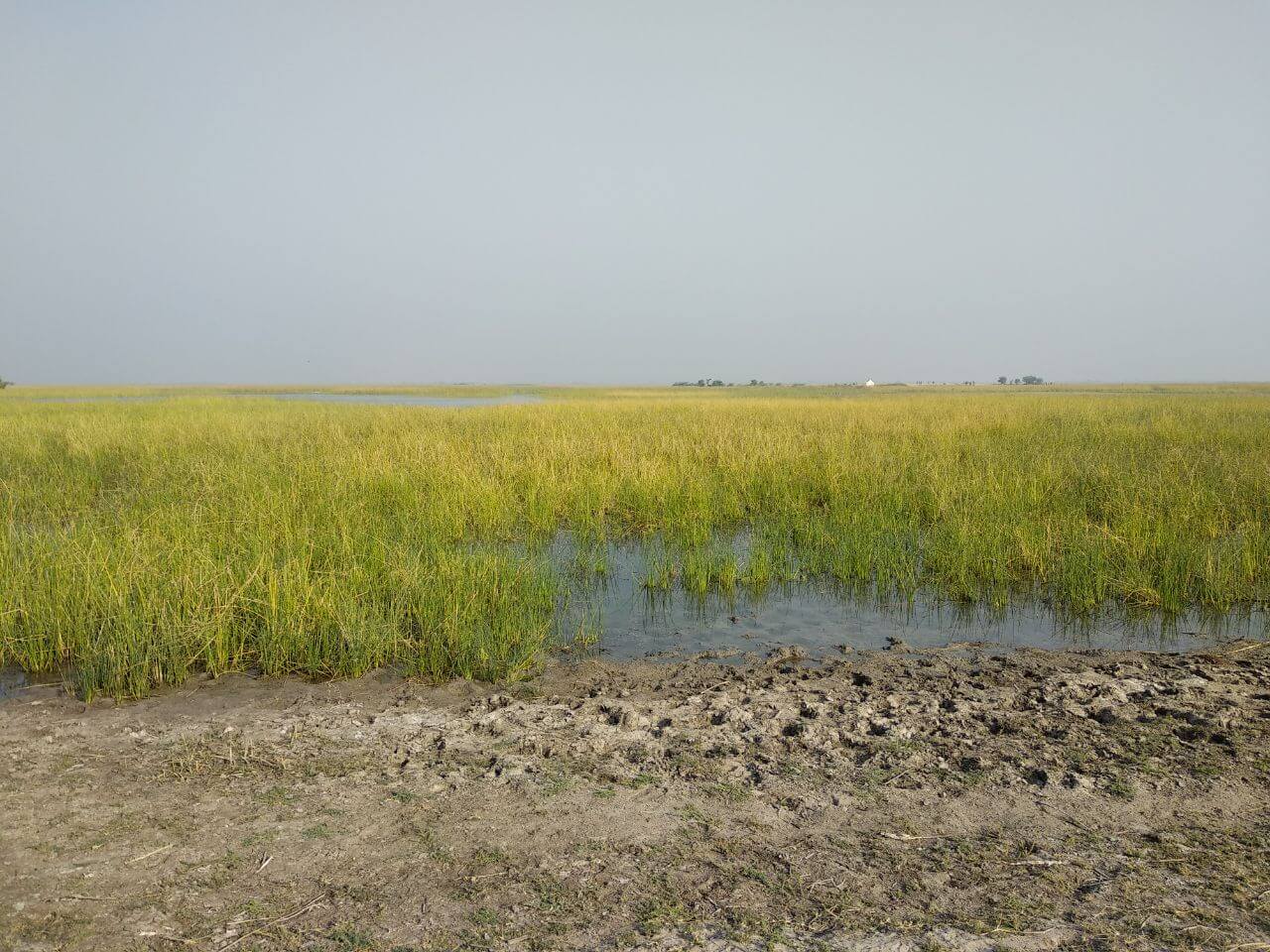 Once you are at the entrance, it is wise to board a small boat, with hundreds of options available. The total time taken in the boat ride is 2 hours as per ticket & default route (Nal Sarovar – Dhrabla – Nal Sarovar). Before boarding the boat you will find many people selling food for birds and fishes at the gate, so if you are interested then you can buy it to attract birds.
Hire one of the boats and show your tickets to them and enjoy bird viewing with a picnic at shacks on the beautiful islands. While riding on the boat we have negotiated with boatmen to visit 3 extra points during our ride and we paid only 650 Rs extra to him, and it took approximately 3 to 4 hours.
So, here we recommend you to use your bargaining skills to deal with boatmen else they will charge you highly for the extra ride. Maximum 8 people can take a ride on a boat, and it is highly recommended that you reach early before the sunrise as the lake is calm during this time and the flocks of birds fly around fetching for food at this time.
They will stop the boat in the middle of the lake and you will get enough time to click pictures. You will also get an opportunity to visit a small island during your boat ride.
Nal Sarovar is the best-suited destination for entry-level bird-watchers to develop this new interest of knowing more about varied species of birds like flamingos, pelicans, geese, angling falcons, and numerous more which migrate during the winters.
For individuals who are enthusiastic about trying different and unexpected activities, there are various options for boating, and animal rides.
Small tents are available on the island which provides you authentic Gujarati food which consists of 3 Sabji, 2 Roti, and Buttermilk for just Rs 150 and is delicious as well.
Once you finish lunch then you can click some photos or spend some time there and later get back on the boat and they will drop you at the main entrance.
Final Thoughts About Nal Sarovar
To be honest, there are some areas to be still improved in this beautiful location near Ahmedabad. No provision for ticket booking through an online portal and this leads to unnecessary chaos in the ticket window.
There is no place to take a break, and this is sometimes annoying when you are exhausted, especially when you are traveling with elderly people, and sanitation facilities are not up to the mark.
Few boat riders charge too high for the entire boat ride, misleading the tourists who are not much familiar with the place. Food facilities are mostly available only in winters, which is the season to visit Nal Sarovar.
Small Islands also don't have any facilities so visitors hardly stay there during the boat ride. On the big notice board officials mentioned that don't throw garbage anywhere and use dustbins, but we haven't seen any single dustbin there so again failed the system.