Bollywood is one of the most popular film industries in the world. While many films are shot in Mumbai, India, there are other locations that offer filmmakers beautiful landscapes and a chance to explore different parts of the country. If you're lucky, you might just be in the right place at the right time to see a filming in action!
List of Top Bollywood Film Shooting Locations
Wondering what it's like to be on set during a Bollywood movie shoot? Here are some fantastic Bollywood film shooting locations in India that you'll need to check out.
1. Rajasthan – Movie shooting in Rajasthan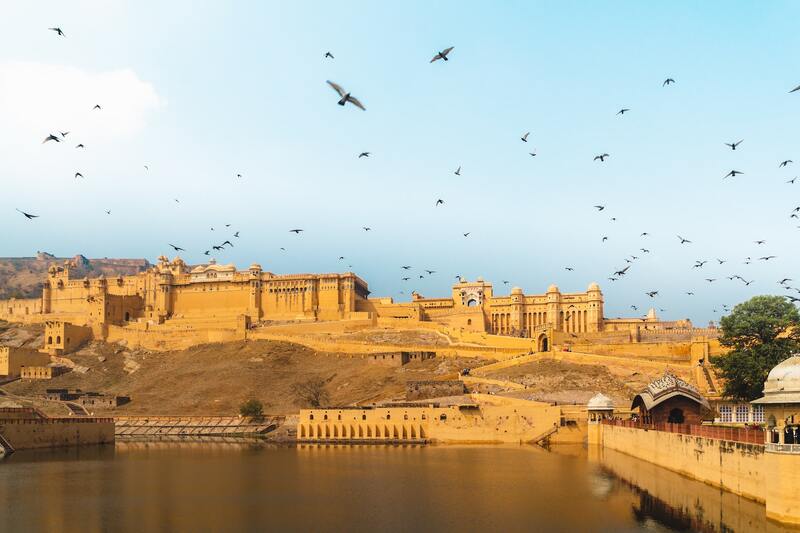 Rajasthan is not just a famous place for art, culture, dance, and royalty vibe but also a popular location for filming Bollywood movies. The aesthetic forts and busy markets in Rajasthan have been shown in many Hindi movies.
A comedy horror film, Bhool Bhulaiyaa's shooting location is Rajasthan's Chomu Palace. This is a 300-year-old palace, having a magnificent ambiance and grandeur. The palace has a dining restaurant named Darbar Hall. Here one can enjoy delightful cuisines on silver plates lavishly.
Some major parts of Dhadak, a 2018 romantic film, were shot in Jaipur and Udaipur. Sisodia Rani Bagh, Vidyadhar Garden, Jagat Shiromani Temple, Panna Meena ka Kund, Ahar Cenotaphs, Jag Mandir, and Menar Lake are the locations where various scenes, song, and dance sequences from the movie were shot.
Udaipur is also the wedding location of Yeh Jawani Hai Deewani movie.
Housefull 4 movie was considerably shot at Jaisalmer Palace and Ranthambore forest in Rajasthan.
Significant parts of the Jodha Akbar movie were filmed in Roopnagar Palace. This palace was built by Maharaja Roop Singh in 1648 and has now been converted into a luxurious heritage hotel. Another place shown as Jodha Bai's maternal house in the movie is Amer Fort. Built on the hilltop near Jaipur, this fort has majestic buildings and is considered a magnificent architectural masterpiece in Indian History.
Best time to visit Rajasthan: November to February
2. Ooty – Movie shooting in Ooty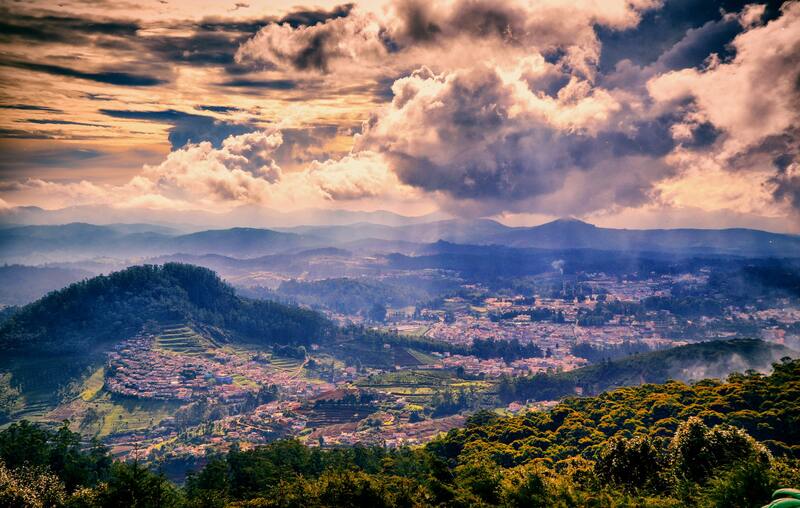 The beautiful tea gardens, waterfalls, country lanes, and colonial architecture have made Ooty, a hill station surrounded by Nilgiri hills, a mesmerizing place.
The movie Ajab Prem Ki Ghazab Kahani shooting locations in Ooty were Ooty lake and Regency Villa Palace.
Ooty lake is surrounded by the Nilgiri mountain range and spread over 65 acres of area. The Eucalyptus trees and lush green surroundings have made this place a visual treat.
Regency Villa Palace is a heritage resort. The view of the valleys from the resort is spectacular..
Best time to visit Ooty: March to June and September to November
3. Kasauli – Movie shooting in Kasauli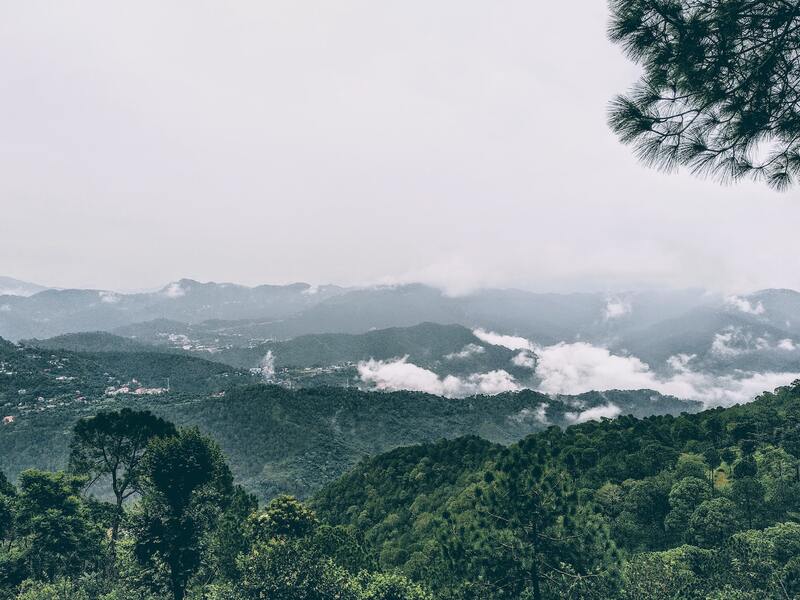 Kasauli has breathtaking vistas of lush green landscape, snow-clad mountains, and hiking trails. Because of the enchanting natural beauty, Kasauli is one of the most favorite shooting destinations for Bollywood directors.
A hindi sci-fi romance film Koi Mil Gaya shooting location is Kasauli. Its starting sequences were filmed majorly in Kasauli.
Best time to visit Kasauli: April to June and September to November
4. Mumbai – Movie shooting in Mumbai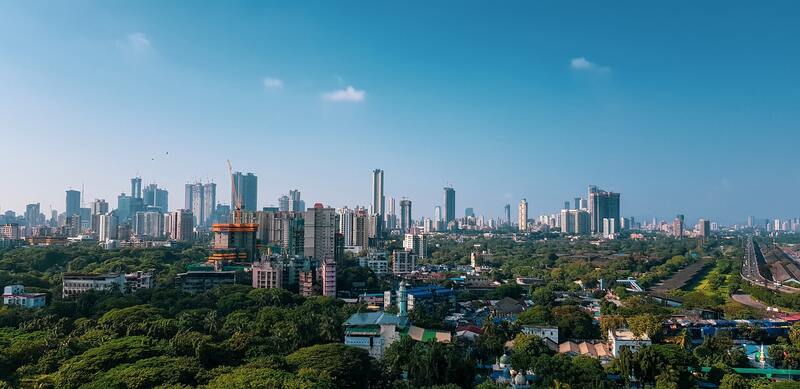 Mumbai has everything to offer so that everyone can fall in love with this place, from nature to nightlife lovers. And needless to say, Mumbai is the birthplace of Bollywood cinemas. The Hindi film industry has been capturing every nook and corner of Mumbai city since the beginning of Indian cinemas. You must have noticed many glimpses of this city in various Bollywood films. One such hit movie that was partially shot in Mumbai is Love Aj Kaal 2, the sequel to the 2009 romantic comedy-drama movie Love Aj Kaal.
Best time to visit Mumbai: October to February
5. Delhi – Movie shooting in Delhi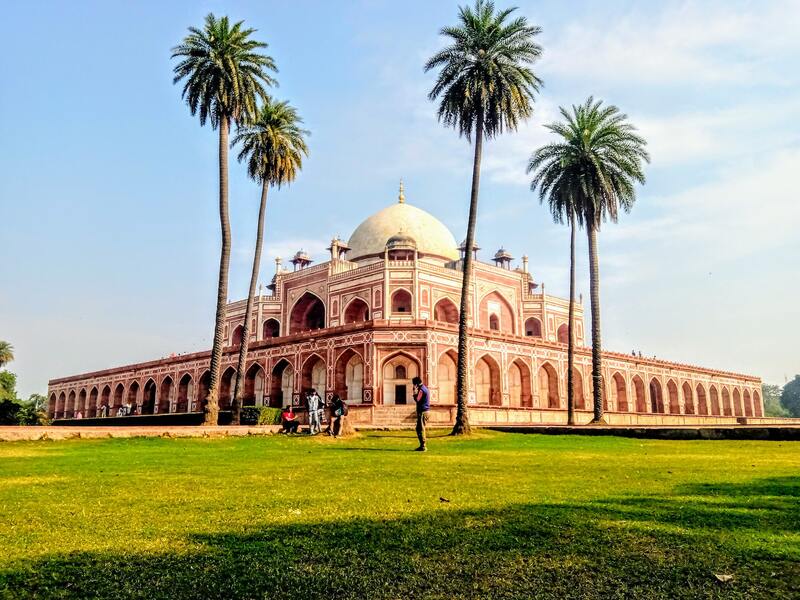 Delhi is enriched with architectural splendor. Many Bollywood films have been shot at majestic monuments, busy streets, and other corners of Delhi.
Piku was shot in Chittaranjan Park area of Delhi. Chittaranjan Park is a wonderfully planned neighborhood with greenery, spacious playfields, wide lanes, schools, shops and beautifully built houses. The place is mini Bengal in Delhi. Many cultural, social and religious activities are celebrated in this place. Here one can enjoy authentic Bengali cuisine as well. People from all over the state come to this place during Durga Puja every year.
Chehre, a suspense thriller movie, was partially shot in Chattarpur, Delhi. Chattarpur is a must-visit tourist destination because of its ancient Chattarpur Temple, the second-largest Hindu temple in India. The place is spread over 70 acres of area and includes 20 temples inside.
Best time to visit Delhi: October to March
6. Kerala – Film shooting locations in Kerala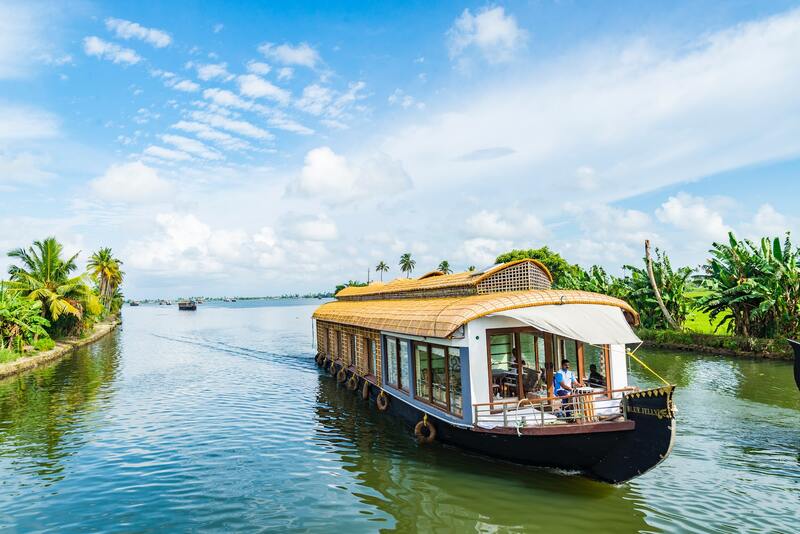 Kerala, a cultural landmark, is enriched with historic monuments, iconic temples, art and craft centers, sunkissed sandy beaches, lush green tea gardens and majestic waterfalls. Therefore Kerala is one of Bollywood's most favorite shooting locations.
Chennai Express is one such popular Hindi film shot majorly in various locations of Kerala. Chennai Express shooting locations in Kerala include Munnar tea plantation, Meesapulimala, and Devikulam Lake. All the places have spectacular natural beauty and are surrounded by lush greenery.
Best time to visit Kerala: September to March
7. Kolkata – Film shooting locations in Kolkata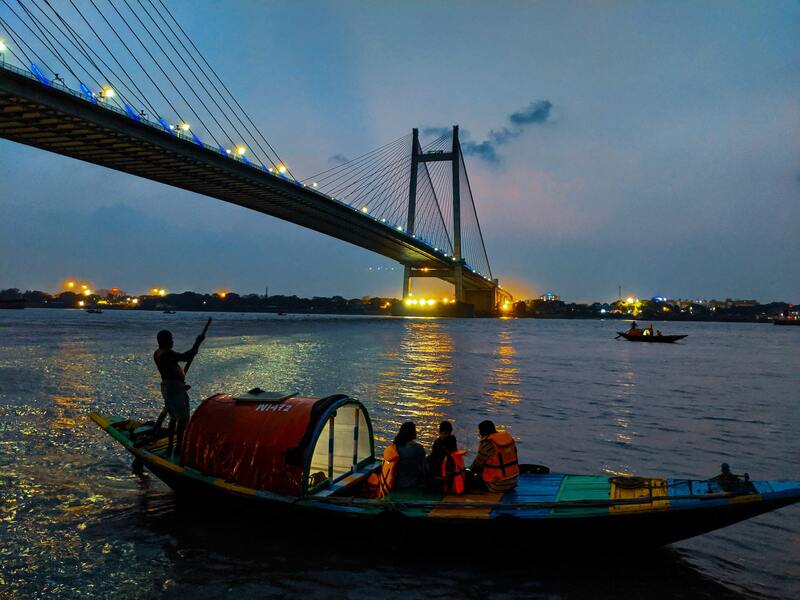 Kolkata is worth visiting for anyone interested in art, history and culture. This is a city with many attractions that has drawn in many Bollywood directors.
Some important scenes from the Piku movie were shot in Howrah Bridge, Shyambazar neighborhood and Bishop Lefroy Road. One such scene when Amitabh Bachhan bicycled around the streets of Kolkata is lovely and memorable.
The filming of Kahaani also took place in various corners of Kolkata, including Kalighat metro station, Victoria Memorial, Howrah Bridge, Kumortuli, Nonapukur Tram Depot, Sarat bose Road, and few old houses in North Kolkata.
Several scenes from Barfi were shot at Howrah, a well-known locality in Kolkata. A few parts of the Aashiyan song were also shot in front of the Howrah Bridge, one of the most iconic locations of Kolkata.
Another Film, Gunday was shot in Victoria Memorial. A major part of the film also took place in a bungalow situated near Kolkata's Phool Ghat. This bungalow is now renamed as Bikram-Bala Sadan, in memory of the characters played by the actors in the movie.
Best time to visit Kolkata: October to February
8. Darjeeling – Movie shooting in Darjeeling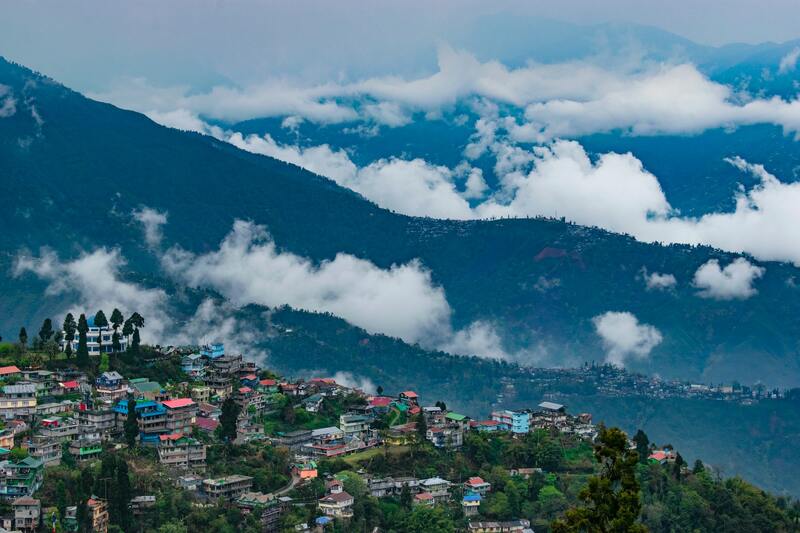 Darjeeling's natural landscapes are stunningly beautiful. The tea gardens are picturesque and tranquil. The weather is always temperate, which makes for pleasant filming conditions all year round. Darjeeling has a strong cultural heritage that can be easily incorporated into a movie project without disrupting the authenticity of the setting.
Some parts of the song Main Kya Karoon from Barfi was shot in Darjeeling Clock Tower. In this song, the famous toy trains of Darjeeling have also been seen. Some parts of Aashiyan song were filmed in Sukna Forest range of Darjeeling. The scene of the character of Barfi wooing the female lead in the movie took place in Ghoom railway station in Darjeeling. Some scenes were shot in Keventers, an iconic restaurant in Darjeeling where visitors can enjoy English breakfast and beautiful views of the mountains together.
Best time to visit Darjeeling: March to May and September to November
9. Ladakh – Movies shot in Ladakh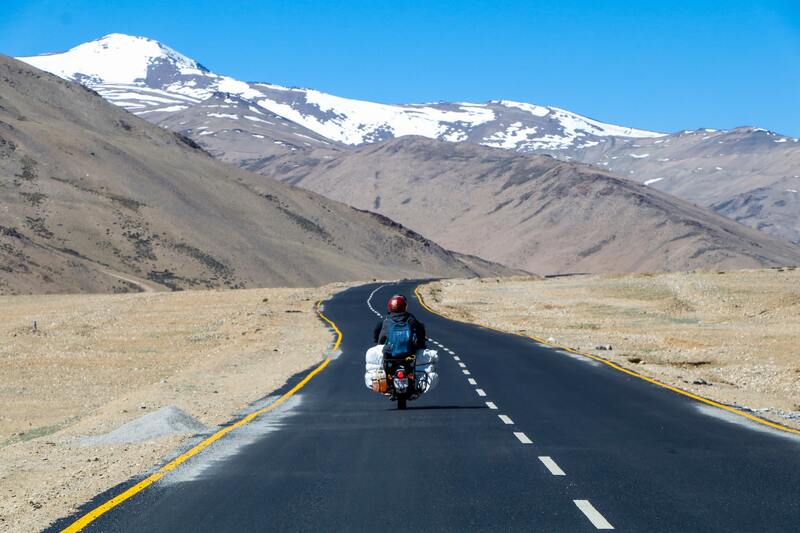 Ladakh's incredible landscape has been beautifully captured in various films. The high peaks, lush forests, and rushing rivers are perfect settings for dramatic scenes.
One of the beautiful locations in Ladakh, having breathtaking scenic beauty, is Pangong Lake. This long and narrow lake, located at an altitude of 14,000 ft, stretches from India to Tibet. Here one of the popular hindi movies, 3 Idiots, was shot.
Best time to visit Ladakh: April to July
10. Kurnool – Beautiful place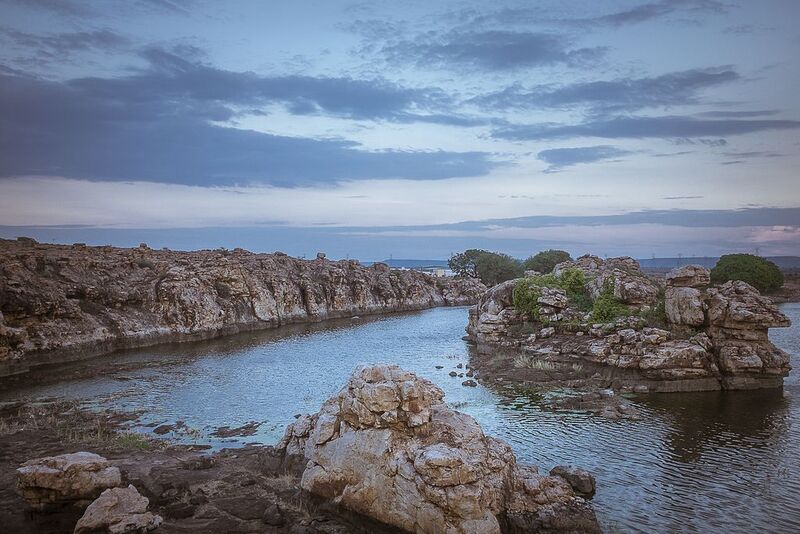 Kurnool is a beautiful city located in Andhra Pradesh. It's known for its traditional architecture, stunning temples and amazing natural landscapes. Hindi films are often shot here because of the wide range of filming opportunities that Kurnool provides.
Some parts of the film Bahubali were shot in Oravakallu Rock garden in Kurnool. The place is known for its natural rock formation. The lake inside the park has increased the beauty of the area.
Best time to visit Kurnool: October to March
11. Goa – Movies shot in Goa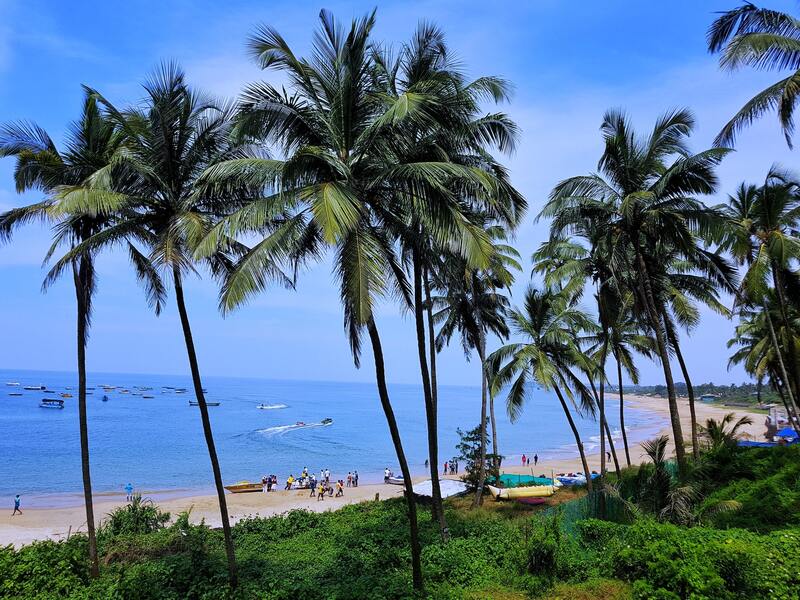 Goa is the coastal state in India, known for its natural beauty and peaceful atmosphere. Hindi movies are often shot here due to its beautiful beaches and stunning landscapes.
Some of the popular hindi movies shot in Goa are Singham and Dil Chahta Hai. A famous action sequence from Singham took place in Dona Paula Jetty of Goa.
The road trip to Goa shown in Dil Chahta Hai gives the young generation a new friendship goal. Moreover, the Chapora Fort in Goa is one of the iconic places where some unforgettable scenes from the movie were shot. Till today, the fans of the film, on their visit to Goa, still search for the fort and love to take photos posing like the lead actors to recreate the scene.
Best time to visit Goa: November to February
12. Punjab – Lush green fields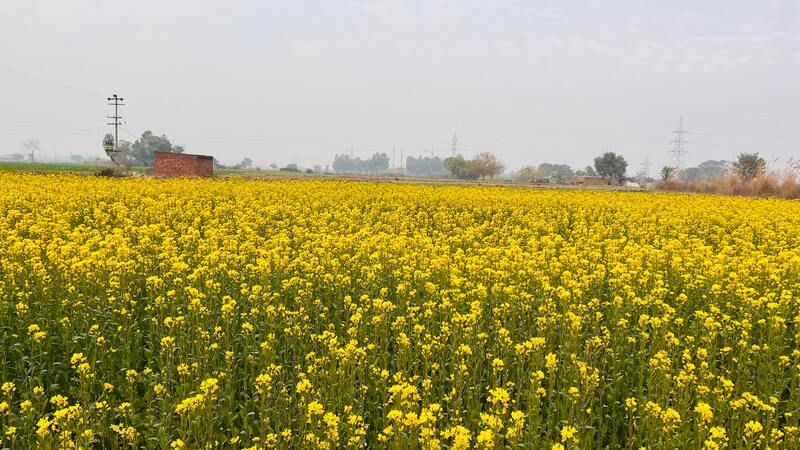 The state is known for its picturesque villages, lush green fields, and stunning mountains. It also has a rich history that dates back centuries.
Bollywood directors love to shoot their movies in Punjab, and one such superhit hindi movie is Jab We Met. Major parts of the film were shot throughout the Punjab region.
Best time to visit Punjab: October to March
13. Kullu and Manali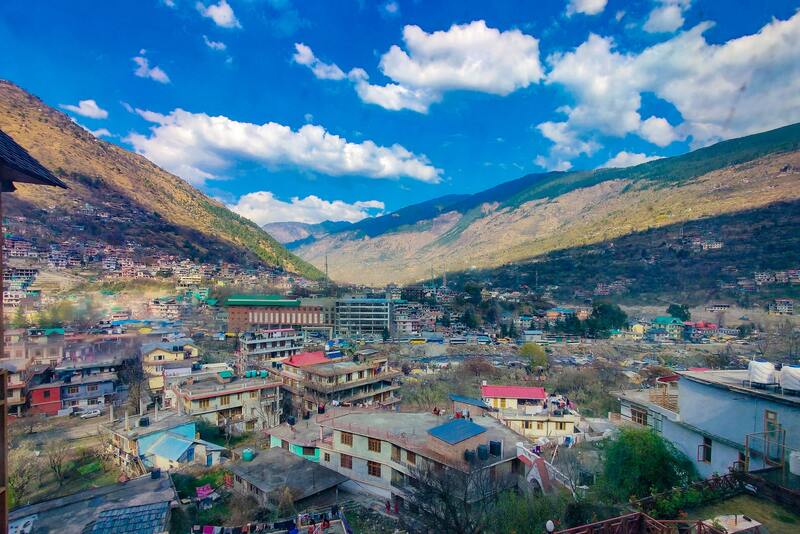 Kullu is nestled in the lap of the Himalayas and Manali is situated at the northern end of Kullu.
Bollywood directors love to shoot their movies in Kullu Manali because of the breathtaking scenic beauty.
The first half of the film Krish was shot in Solang valley. Situated at the top of Kullu valley, Solang Valley is famous for its wonderful snow experience.
A few parts of the first half of the song Yeh Ishq Hai from Jab We Met film were shot in Rohtang Pass, Manali. Some parts of the song's second half were shot in Naggar Castle, Kullu.
Best time to visit Kullu Manali: March to June and November to February
14. Jim Corbett National Park in Uttarakhand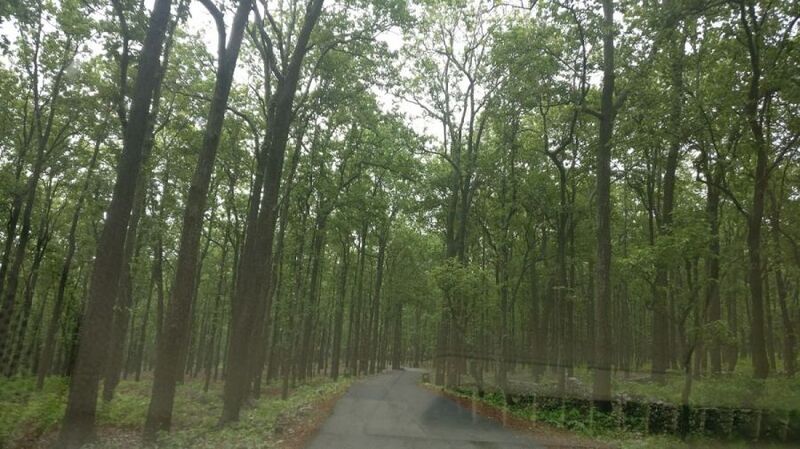 Jim Corbett National Park is one of the most popular filming locations in India because of its dramatic landscapes, dense forests, and magical rivers.
Kaal, a supernatural film, was majorly shot in Jim Corbett National Park. The park is famous for its tiger population and this was used as a background plot for the film.
Best time to visit Jim Corbett National Park: November to February. The morning safari time starts from 5.30 am/6 am. The evening safari starts from 1.30 pm/2.30 pm.
15. Gulmarg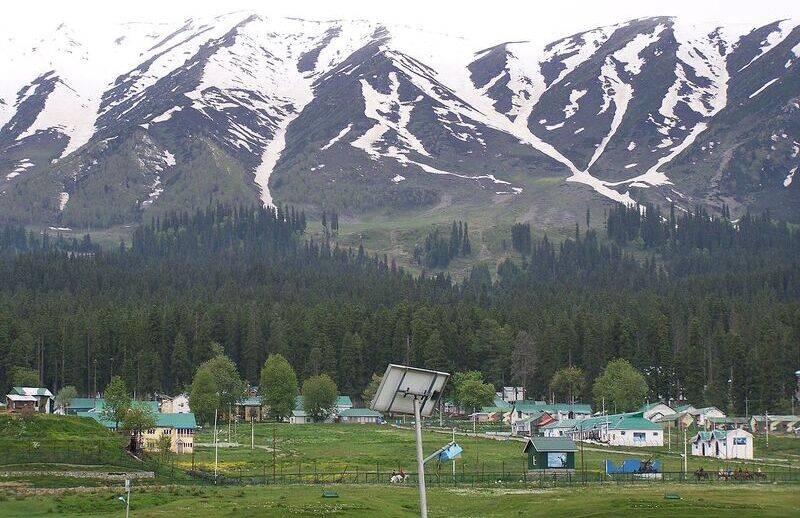 From snow-capped mountains to lush palm trees, Gulmarg is a perfect setting for cinematic magic. Thus this is one of the favorite spots of Bollywood directors to shoot movies.
There are plenty of hindi movies shot in Gulmarg. But I will mention an iconic song from 1974 romance drama movie Aap Ki Kasam. The song Jai Jai Shiv Shankar from this movie was shot around a shiv temple situated in Gulmarg. This temple was built in 1915 by Maharani Mohini Bai Sisodia and considered as a testimony to Kashmir's pluralistic culture and its heritage. In 2021, The Indian Army Battalion at Gulmarg, assisted by the locals, repaired the temple structure.
Best time to visit Gulmarg: March to June
The Bottom Line,
Bollywood films are known for their stunning cinematography. The unique landscapes and settings that Bollywood filmmakers use to film their movies make them some of the most visually appealing movies out there.
After reading the post, you might have realized that there are many amazing locations in India where the best Bollywood movies have been shot. Also, it's not just about the perfect setting but also about how memorable and emotional the scenes are. As a result, these places have become more popular and hard to miss for tourists and locals.