Getting a weekend trip in the midst of just a weekend with a car is a challenge, but we succeeded. One of the reasons for this is because our destination was the Polo Forest and the picturesque The Fern Sattva Resort nestled in the midst of the Aravalli Mountain Range was just 2.5 hours of rather comfortable drive away. This was my 3rd trip to Polo forest but for my family, it was first trip and this time, we choose to stay at Fern resort as we were traveling with our kids. And I must admit that it was my best decision because this place offers some of the most genuine natural beauty you'll ever find in your life.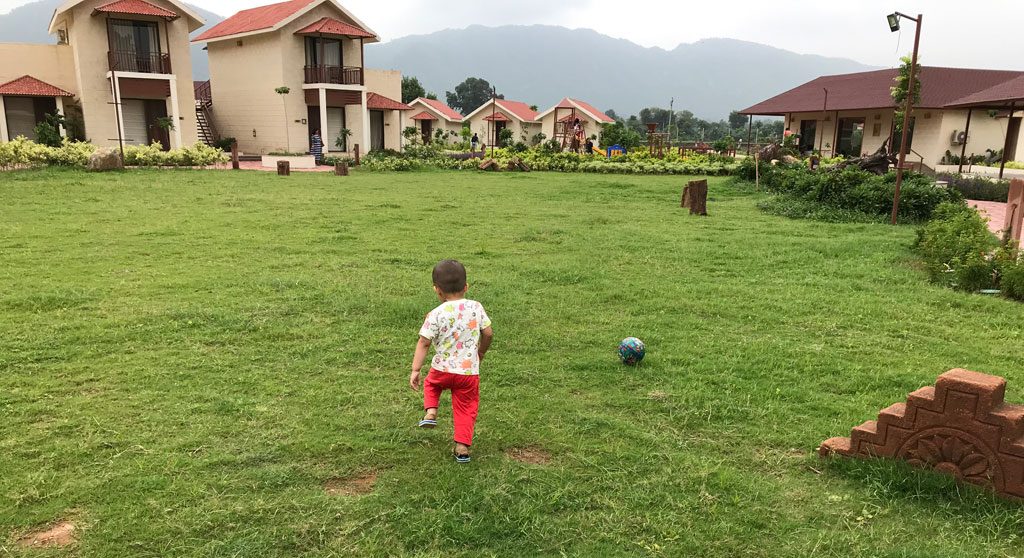 The drive was rather uneventful except for the fact that we were on time for once, and we checked-in with the front desk at the resort at 12 noon on 6th July, 2019. To say that everything moved on smoothly would be an understatement, and I knew that I'd be leaving this place with the biggest grin on my face, all due to the experience being such a great hit.
Though there are some many options to stay in Polo forest area, but the resort we visited this time is very close to the nature and provides immense piece to our mind and body.
The Fern Sattva Resort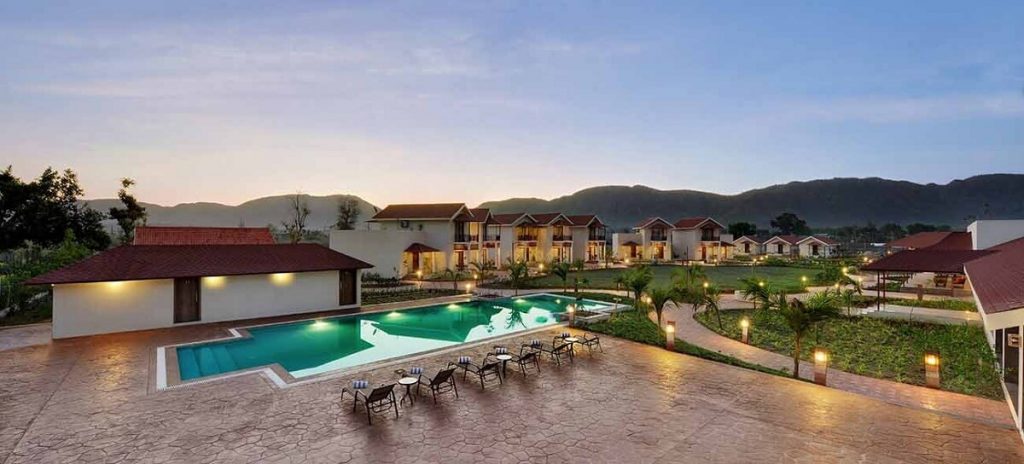 We were, in total, four new visitors at the sparsely occupied Fern Sattva Resort, and with every sense, it was also how I actually wanted deep down for the spot to be. The route through Himmatnagar and Idar is surely filled with a lot of history, and that is also the case with the Polo Forest too, despite it being considered such an important forest in this area.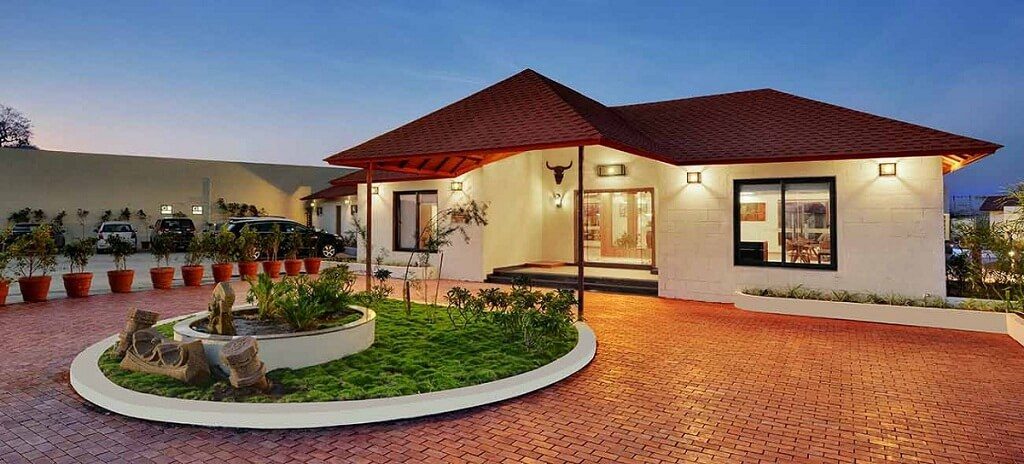 The Fern resort is easily accessible by car, and the layout is impressive too. Spread across a total area of 5 acres, it is filled with the most appropriate collection of tourist infrastructure you'll encounter in a forest setting. It is filled with cottages and villas with immense spaces to try yourself and explore the organic setting, and while there was indeed a peripheral boundary across the entire estate, you wouldn't know the difference at all.
Polo Forest – All You Need to Know About This Place
Now, the Polo Forest is actually not named after the famous horse-ridden sport, and you'll also not find any kind of decaying British colonial vestiges present here. Although I can't truly say that any British came to visit and take in the place, they should have because the natural and historical beauty is truly unparalleled in every sense of the world. Now, getting to the point about the curious name of the Forest, it's derived from traditional Marwari language with a term known as 'pol', which refers to a great gate or a point of entry. In Gujarati, it is known as "પોળો નું જંગલ"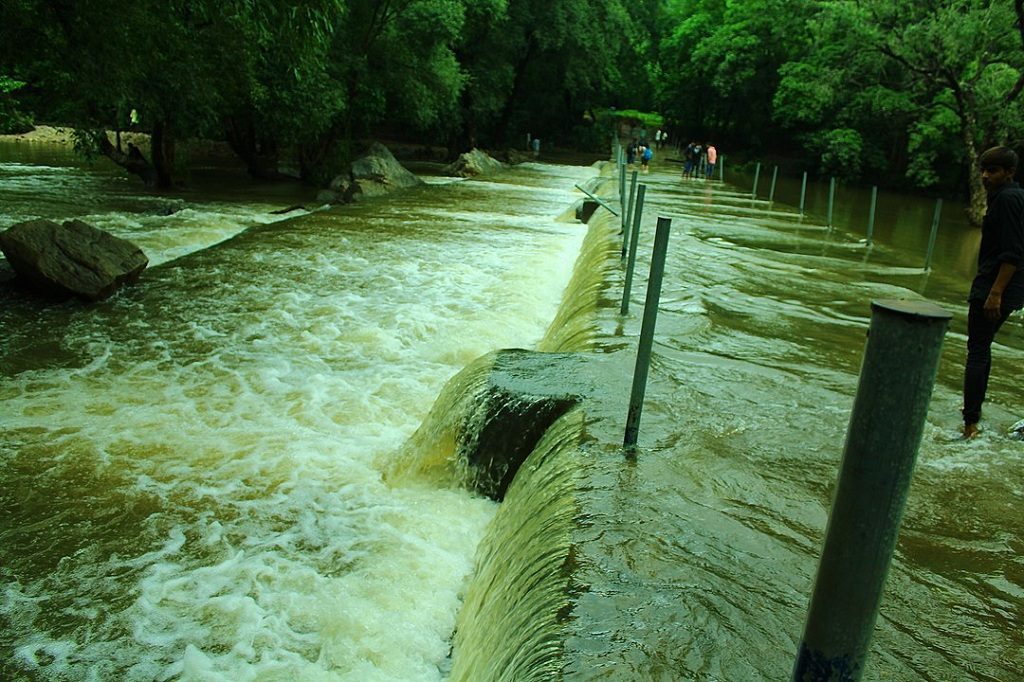 The forest is dry mixed deciduous, as per Geographical analysis, and it has shifting levels of flora and fauna to be discovered and experienced throughout the year. Being at the foothills of the Aravalli Mountain Range, the forest houses over 450 species of medicinal plants, and hundreds of bird kinds, which you can experience by sitting at the balcony of your resort cottage creating a harmony of calls in the morning that will truly give a Classical Symphony Orchestra a run on their money. We visited at a time when the entire forest is just getting wet, and I came to know that the forest would turn into a lush green between September and December of every year. If you are looking to visit best monsoon destination of Gujarat, this is one of them.
Temples at Polo Forest

The nearby area is similarly interesting too with historical sites that'll definitely make your head spin. These essentially comprise of several ruins of 15th century Hindu and Jain temples, some of which are comparatively standing and can be beheld with tourist's eyes. The most notable among these are Sharneshwar Shiva Temple with its two-storied structure enduring all that the surrounding forest area and mountain range can throw against it. There are several depictions of Hindu Gods and Goddesses laid out all across the spot. There are also historical depictions of social scenes, although their meaning and significance has seemingly lost in time.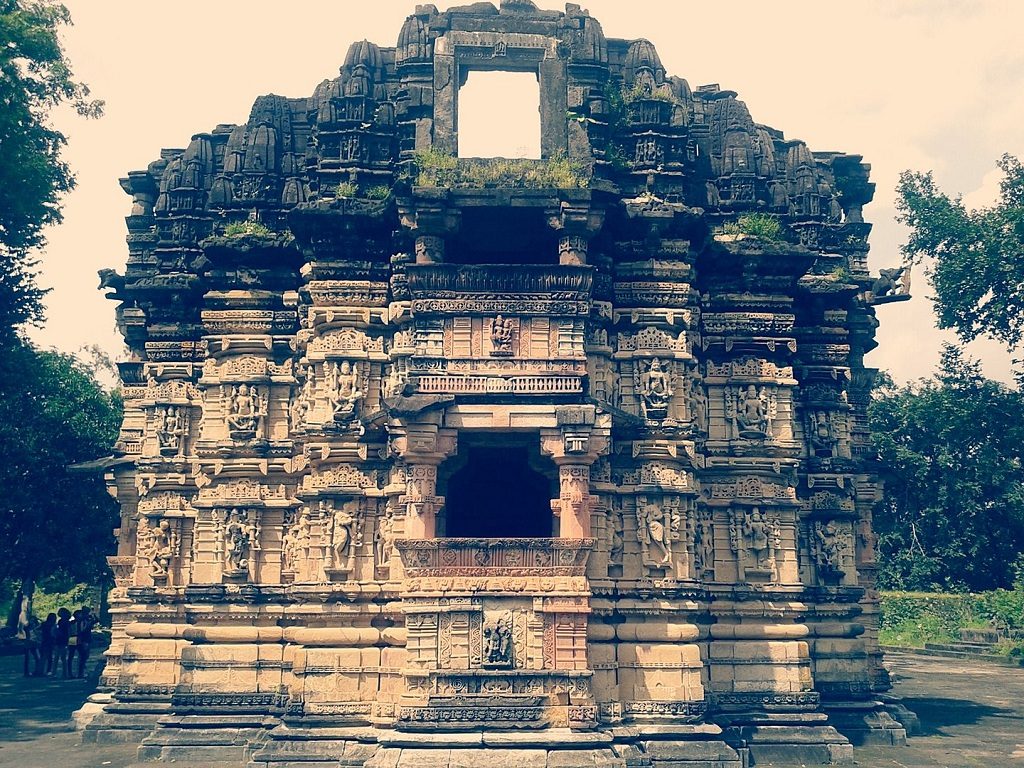 We also visited the Lakhena Na Dera, which is essentially a complex of Jain temples but are comparatively in far better condition than you'd ever imagine with all its beauties and wonders still apparent if you're willing to stretch your imagination somewhat. We also took time to visit the fabled Polo Jain Nagri beside the tranquil Harnav River, which was the only known urban settlement tried out in the area all the way back during the 10th century. It was abandoned some five centuries later, and there are vestiges of such a primordial account of history still remaining for people to know. All an all polo forest is the perfect weekend getaway near Ahmadabad.
Back to The Resort
Now, getting back to the trip, we experienced all of this during our very short trip, and we were greatly helped because of our car. You'd want something durable and heavy-duty for all the forest in-roads and all the bumping that comes with it. In fact, I can say for sure that this trip shall require a complete makeover of my vehicle, but I don't rule it at all. We also came into contact with a number of interesting personalities in the resort, many of whom were tourist but you'd know that they came to experience nature in such a unique and stupendous setting.
Relaxing Rooms at Fern Resort
Our stay at the hotel was also earmarked with a very high quality service, and we almost had nothing to complain about during the entire trip. The room we had booked were called Winter Green Cottages, and it was apparently the lowest priced accommodations in the entire resort. We didn't need much at all, given that it was just me, my wife and our two-year old toddler both of whom seemingly shared my excitement and pleasure in visiting the place.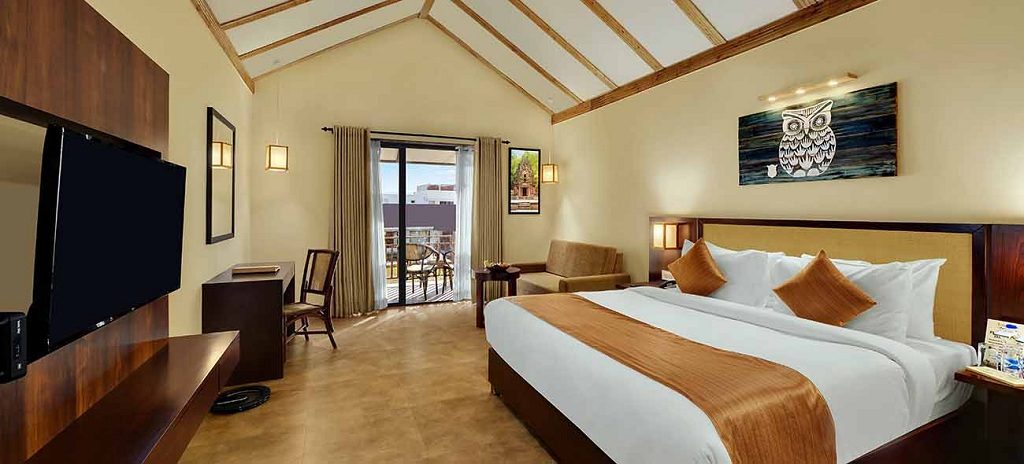 By any means, these Winter Green Cottages are simply spacious, and the interiors were the common off-white shade, but in this setting, going with any other shade would not be appropriate at all. The ceiling was doubly-sloped, and there were wood paneling running all throughout the frame to give an authentic feeling. In fact, the entire cottage was lined with wood paneling, and the effect was simply handled with what you can do with a minimum of that stuff. All other allotments in the room were present, and I personally felt that they had really overdone themselves with what all the impeccable influence had to play.
Food Quality
We've also nothing but rewards to heap upon the food we received. AP Plan, which comprised of a single run of breakfast, lunch, dinner and High Tea was the best course menu we had in a while, and the view of a swimming pool from the restaurant was pleasant.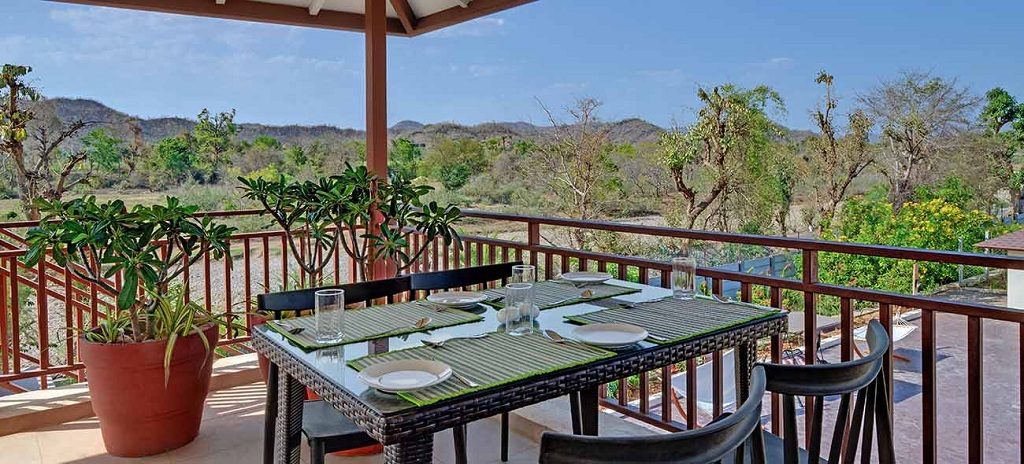 The name derived from the beautiful Harnav River flowing right before our eyes, and all the beautiful hills that make up the lower parts of the Aravalli Mountain Range truly created an emotion inside me that was unique, and to be treasured. I also want to extend all my best wishes for the cooks who were perfect in their skills and timing across every meal, and we genuinely felt the quality of food can be improved.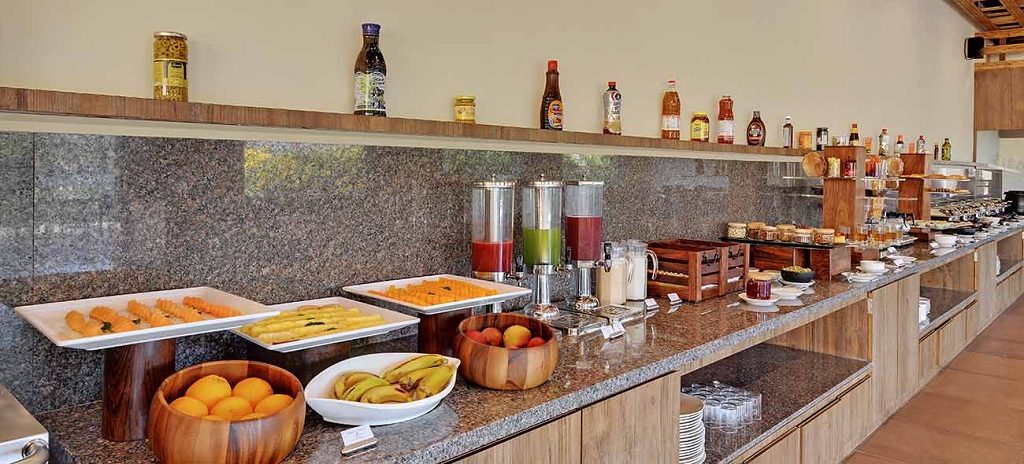 We also could've had our meals inside of our rooms, but the view from the Grill Restaurant was just too hard to miss. If you opted for AP plan, they serve buffet with fix menu where as you can order other dish at additional cost.
It's Play Time!
There is a separate kids play area in resort where children get entertained by playing with various toys and had a great fun at there. In short this is the perfect place where your kids can equally enjoy the exotic holiday time.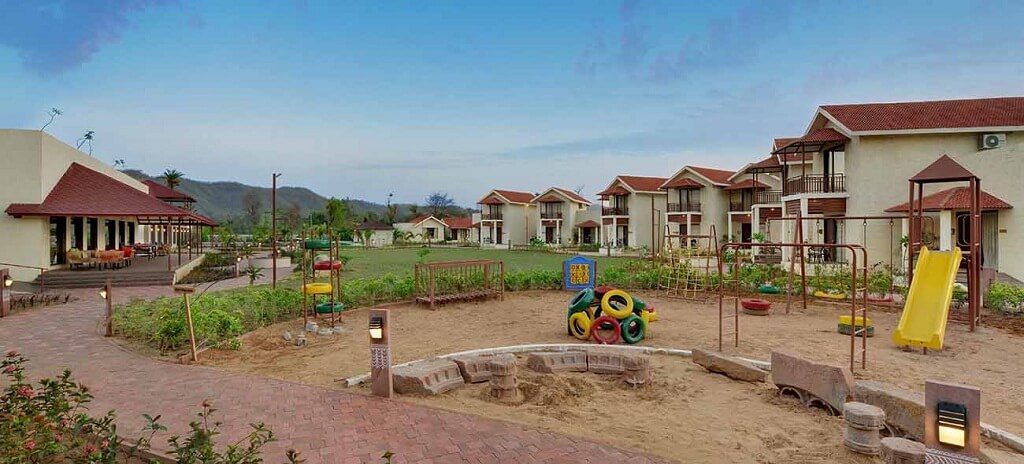 Apart from kids play area the resort have also an arrangement to entertain youth and people like me. There is also one separate gaming zone where we can play games like pool, table tennis and more.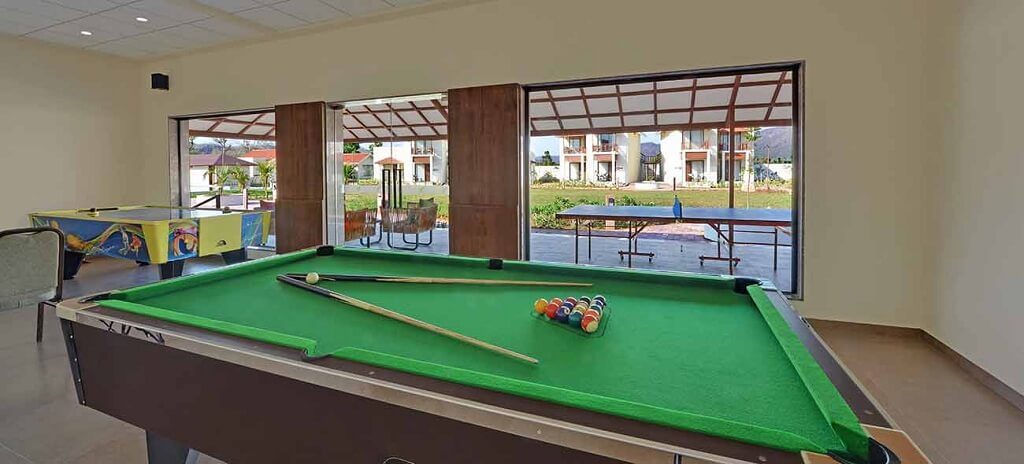 It's truly surprising how common it has become to miss stuff at a destination when you're doing a rather short trip because in this case, we were able to fit everything in our schedule quite exceptionally. I'd recommend both the relative locals to the Polo Forest, as well as those from far away to take some time and visit this wonderful place, as well as The Fern Sattva Resort.
Journey Ends Here!
Everything they provisioned for seemed carefully planned, thoughtful and with nothing in their minds but to satisfy us to the greatest extent. For all their efforts, I'd like to say they succeeded with flying colors. I'll surely be visiting the fern resort soon as it's so close to us, and is simply wonderful.The only things I'd like to see changed is the fact that there was a veritable dearth to do things once the sun went down. Of course, there is a unique beauty and aura of the forest at nighttime, but I'm not sure everyone will appreciate that. In short, visiting The Fern Sattva Resort was a truly refreshing experience in a busy life.