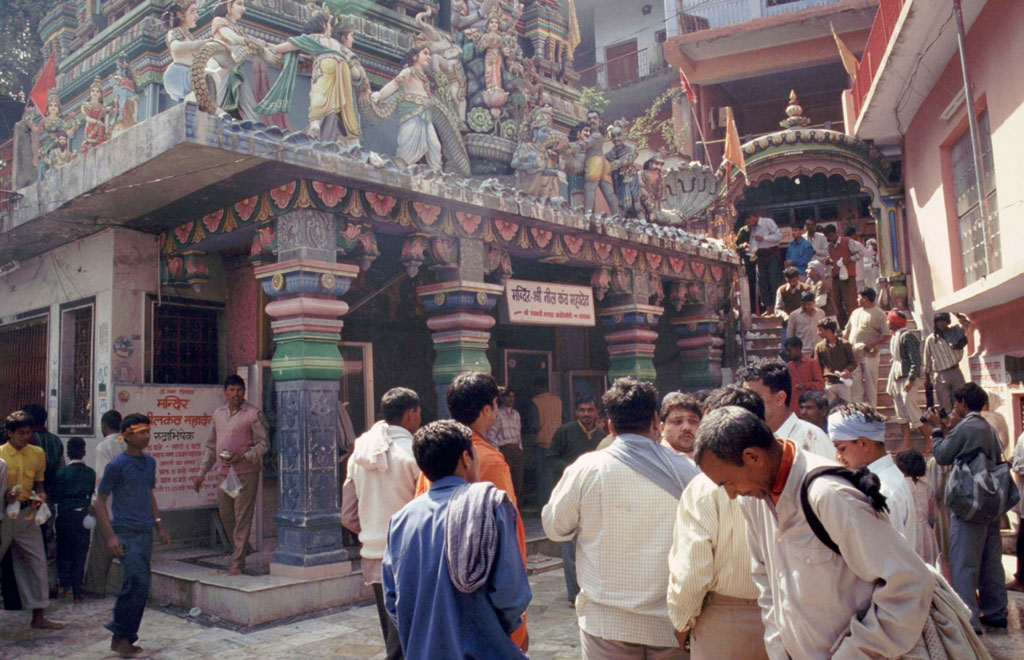 Are you planning for an unique trip to celebrate the Maha Shivratri festival this year? Looking for the best places to celebrate this divine festival of India? You are at right place!
Maha Shivratri, which exactly deciphers to the "great night of Shiva", is a Hindu festival basically celebrated in India along with Nepal. The festival is celebrated on the new moon day in the month of Maagha conferring to the Hindu calendar which is referred to as February as per the Gregorian calendar.  The day is celebrated to worship Lord Shiva. It is said that after the Earth met devastation, Goddess Parwati vowed with Lord Shiva to save the world. Delighted with her prayers, Lord Shiva decided to save the world on the ploy that the populaces of the Earth would have to revere him with commitment and passion. This is why it is known as Maha Shivratri and people initiated revering Shiva with a great zeal.
When is Mahashivratri 2020?
Mahashivratri Date – Friday, 21st February 2020
Disciples fast and devote the day in religious fervor worshiping Lord Shiva. Many devotees also take part in the "jaagran" organized in various Shiva temples across the country. Because Lord Shiva is considered as an austere god, Mahashivratri is prevalent with celibates. Thandai, a drink made with bhang (cannabis), almonds, and milk, is principally drunk by the devout on the day as cannabis is supposed to be favorite of Shiva.
Why is Maha Shivratri Celebrated?
There are several beliefs among people regarding the Maha Shivratri celebration. One common belief is that it is the celebration of Shiva and Parvati's marriage. People also enthusiastic to know about what is the difference between Shivratri and Maha Shivratri. it is absolutely correct that Shivratri and Maha Shivratri is celebrated with their own reason. Shivratri is celebrated because Lord shiva saves the world by keeping blue poison in their throat, which was emerged during Samudra Manthan. After this incident lord, Shiva became 'Nil Kanth.'
Maha Shivratri Shahi Snan at Ardh Kumbh Mela Prayag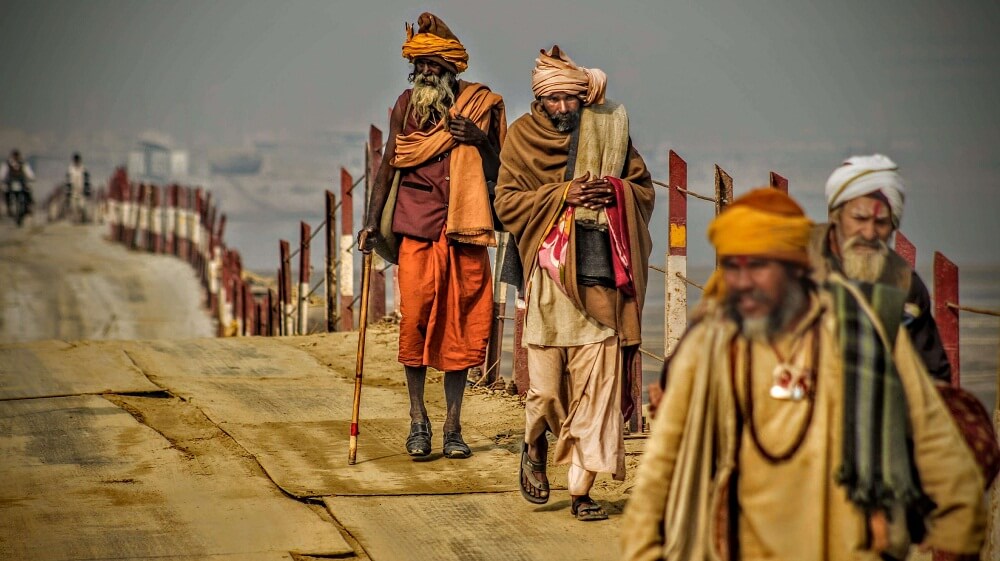 Ardh Kumbh Mela is held at Prayag Triveni Sangam every 6 years. We must visit this place during Ardh Kumbh Mela once in our lifetime to take a holy dip during Mahashivratri. Upcoming Maha Shivratri Shahi Snan scheduled in 2021 and If you are looking for the best place to celebrate Maha Shivratri. Prayag can be the best choice for you in 2021.
Though almost in every state of India, Mahashivratri is being celebrated joyously but below are 9 Best places to celebrate Maha Shivratri:
Places to Celebrate Maha Shivratri
#1 Nilkanth Mahadev Temple, Haridwar, Uttarakhand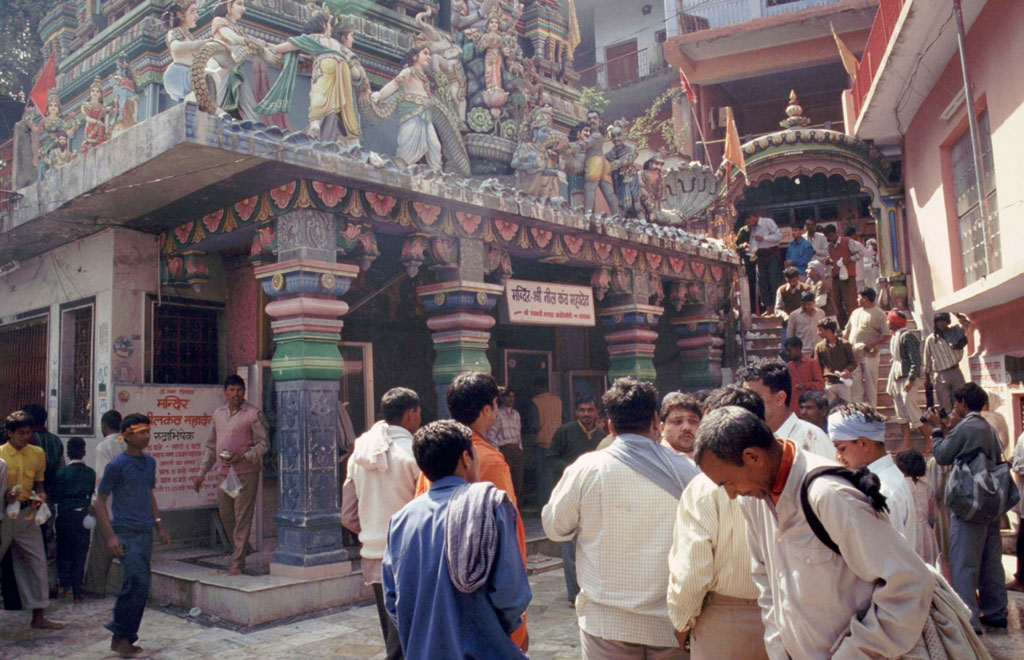 Visited by many devotees during Mahashivratri this place is known for its ghats which are obviously visited by individuals who offer prayers at Har ki Pauri. Most disciples are seen at the Neelkanth Mahadev Temple and several others will perhaps discover some place to exercise yoga or relish specific adventure sports. This religious tour to Haridwar can also give you added advantage where you can go for river rafting in Rishikesh and can also explore the amazing places around.
#2 Umananda Temple, Guwahati, Assam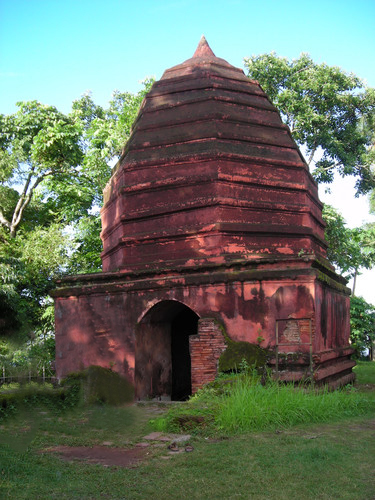 The Umananda Temple here observes one of the leading Mahashivratri celebrations in India. The temple is situated on the peacock island in the Brahmaputra River. Many devotees across the nation travel to Guwahati only to observe the outstanding fiesta held here.
#3 Bhavnath Taleti, Junagadh, Gujarat
Gir Forest View from the Top of Girnar Parvat – Image by – Mayank Batavia
Junagadh is not just famous for Gir national park but it is the home to Sadhus who stay across the Gir forest and bhavnath taleti. During Maha Shivaratri, Junagadh attract thousands of people from all around India to "Shivratri Mela". The fair start prior to 5 days and ends on the day of Maha shivratri. If you are in Gujarat, this place is must visit during the Maha Shivratri to experience the culture and sadhutva. Apart from Maha Shivratri Mela, you can also enjoy Girnar mountain climbing, Gujarat's highest peak.
#4 Matangeshwar Temple, Khajuraho, Madhya Pradesh
Here Maha Shivratri is celebrated with great splendor and dedication. People take a dip in the Sagar tank along with a large number of people visiting the Matangeshwar Temple for the 10 day long fair. This fair is been visited by people from all age-groups, who come to offer prayers and strive for blessings from Shiva for prosperity.
#5 Mahakaleshwar Temple, Ujjain, Madhya Pradesh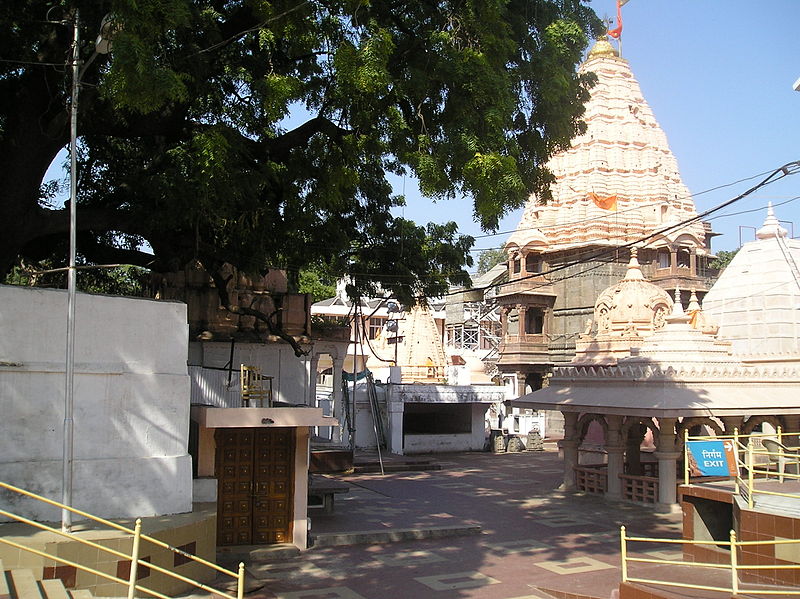 It Is celebrated mainly in Ujjain's Mahakaleshwar Temple. It is among the 12 world famous Jyortirlings as well. The festival is celebrated on the banks of River Kshipra. In line with a wide spread folktale related to Mahakal Temple, a demon named, Dushana tortured the inhabitants of Avanti.  Lord Shiva then appeared from the ground and beaten the demon. Then, as per the wish of Avanti's people, Shiva took up an enduring home here as Mahakaleshwar Jyotirlinga.
#6 Srisaila Mallikarjuna Temple, Andhra Pradesh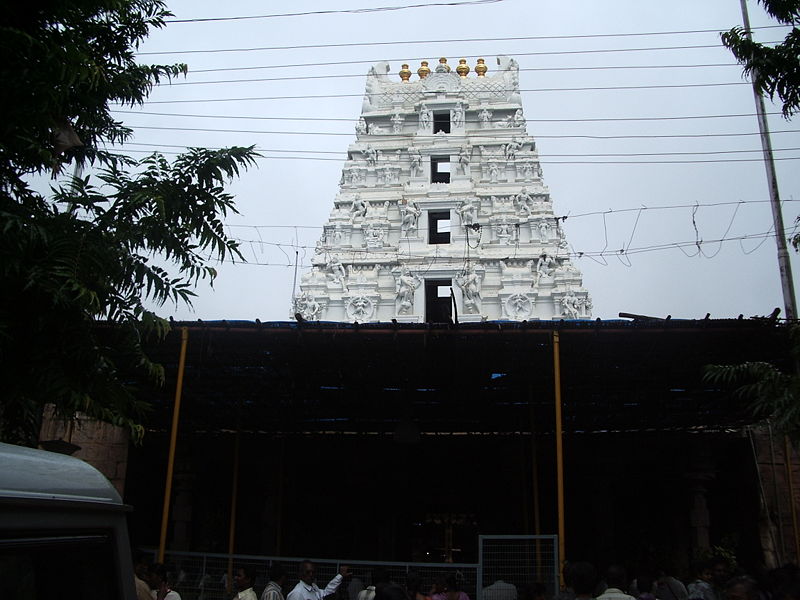 The Sri Mallikarjuna Swamy Temple here is home to one among the 12 Jyortirlings as well. Despite the wedding of Shiva and Parwati here, Mahashivratri also celebrated as the day when Shiva did the tandav.
#7 Bhootnath Temple, Mandi, Himachal Pradesh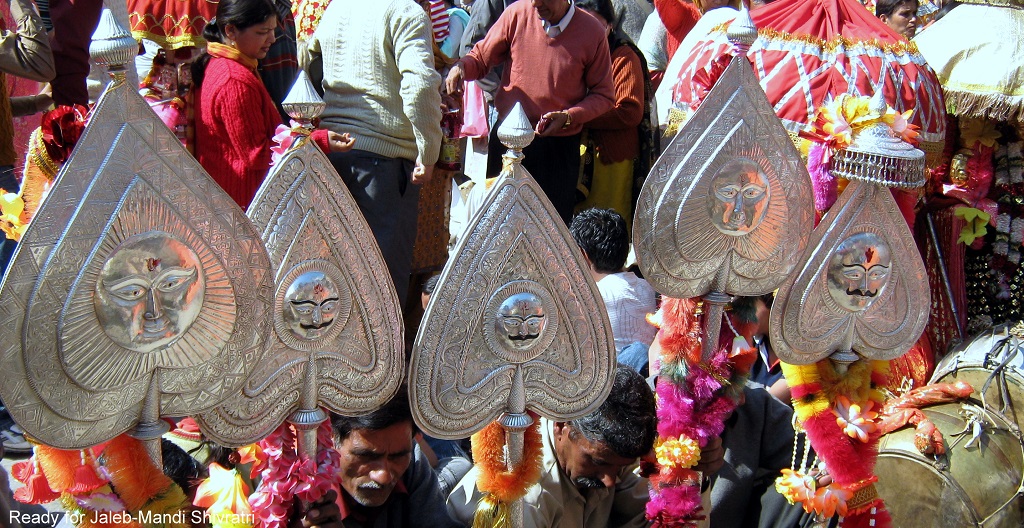 Image Source: Wikipedia
Mandi being a small town in Himachal Pradesh is one among the best place to celebrate Mahashivratri. Mandi's Bhootnath Temple hosts the festival. According to folk tale, around 5 centuries back, the imperial family of Mandi initiated the week-long custom of organizing a Mahashivratri Fair. This fair has now been looked ahead not only by Indian disciples, but by intercontinental tourists as well.
#8 Tilbhandeshwar Temple, Varanasi, Uttar Pradesh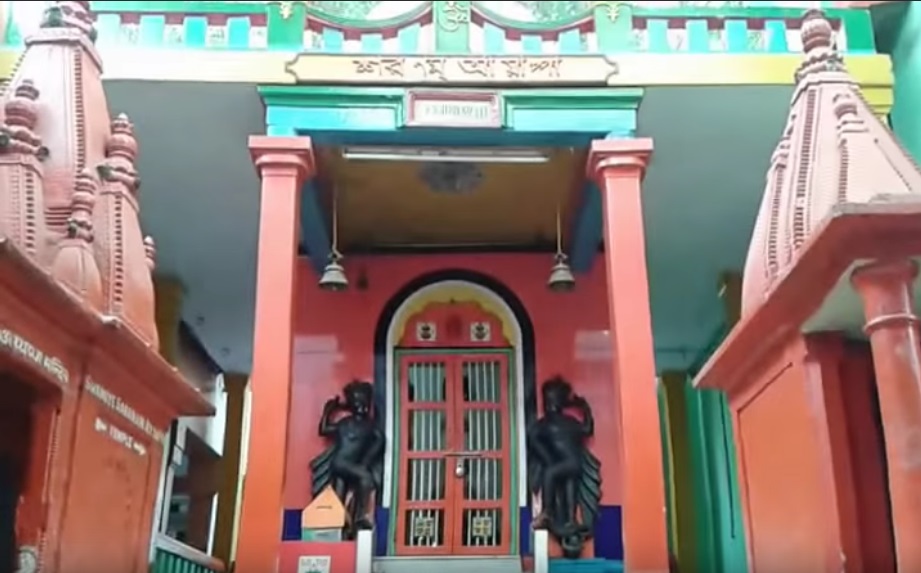 Although entire Varanasi unites in re-ratifying the wedding ritual of God Shiva and Goddess Parwati, the significant place for proposing prayers is the Tilbhandeshwar Temple in south Varanasi. This is among the few places in India where people dance in processions after drinking bhang and thandai.
#9 Lokanatha Temple, Puri, Odisha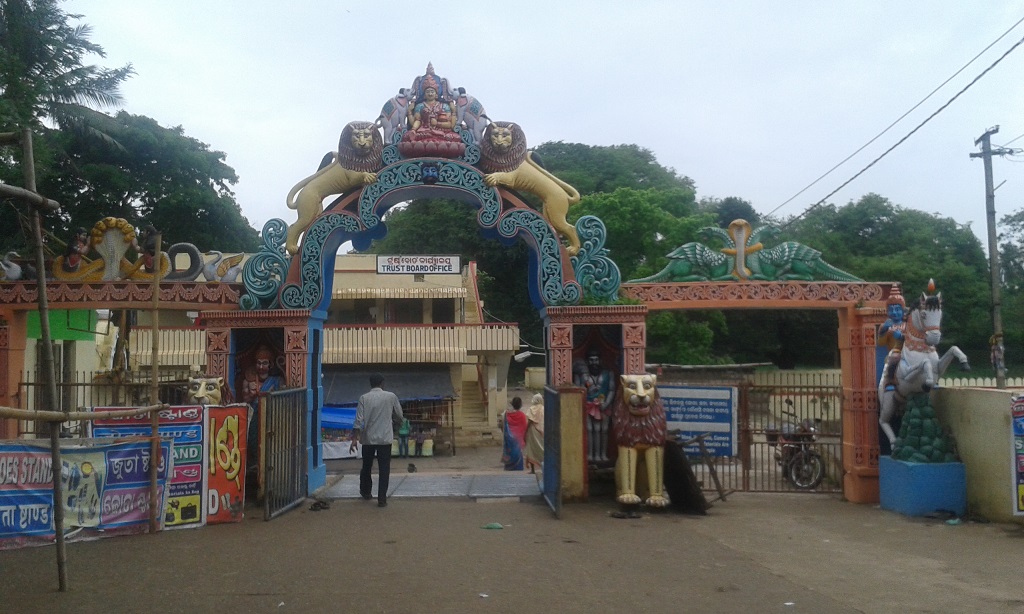 Image Source: Wikimedia
It is said that Lord Rama himself mounted the linga in the Lokanatha Temple in Puri. This is being the main reason, why this temple is so famous among Shiva's devotees. This linga is kept underwater the entire year and just 3 days before Mahashivratri, the water is removed to divulge the linga. Many disciples rush to the temple for a darshan of this linga and seek out Lord Shiva's consecrations.
Besides above mentioned 9 best places to celebrate Maha Shivratri in India there are many amazing places where you can see altogether a different set of celebrations and level of excitement among devotees. You can also visit Nashik (Maharashtra), Srikala Hasti (Andhra Pradesh) and Kashmir Valley where Lord Shiva's disciples fast, pray and organize fairs as the part of celebrations.