Everyone needs to get away from the hustle and bustle of life every once in a while, and what better way to do so than by visiting one of Maharashtra's best beaches? Relaxing on the beach, breathing in the fresh sea air, taking part in awesome water sports activities – all these make a day at the beach an experience like no other. And when you look for breathtaking spots with equally amazing views along India's western coast, Maharashtra offers some of your best choices. To save you time and hassle looking for those beaches here are the ten best beaches in Maharashtra that will be worth your while.
10 Best Beaches in Maharashtra:
Let's have a look.
1. Ganpatipule Beach – White-Sand Beach: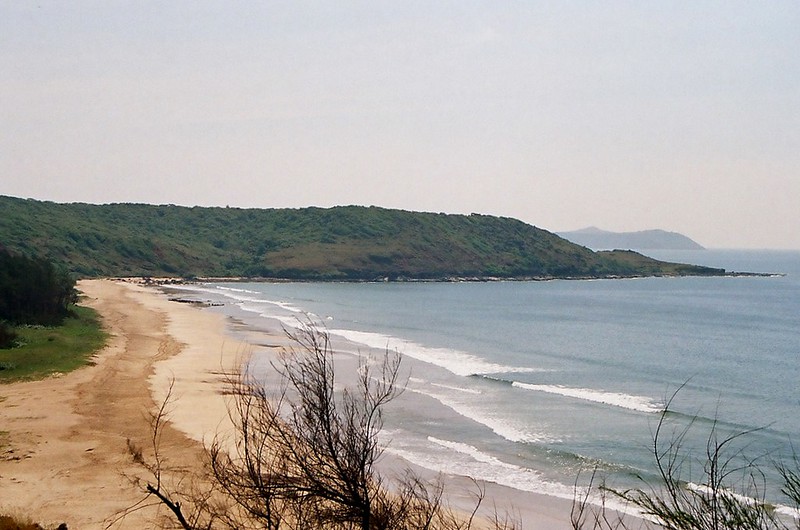 Ganpatipule Beach is a scenic spot located on the west coast of Maharashtra. Nestled between the Konkan region and the Western Ghats, this beach lies along a stunning coastline that can captivate even the most jaded traveler. Visitors to this white sand beach will marvel at its clean waters and lush green vegetation. There are several nearby attractions including temples, wildlife sanctuaries, caves, and streams that are perfect for exploring and taking in some local culture. You can enjoy various water sports such as sailing, windsurfing, and parasailing.
Nearby Places to Visit Around Ganpatipule Beach:
Jaigad Fort
Swayambhu Ganapati Temple
Prachin Konkan Museum
Prachin Konkan Museum
Thibaw Palace
Ratnadurg Fort
2. Dahanu-Bordi Beach – Famous Beach in Palghar: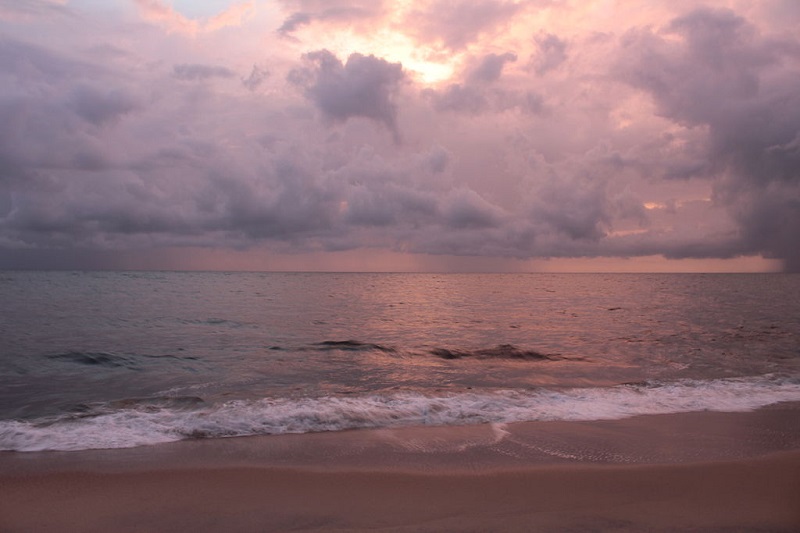 The beautiful Dahanu-Bordi Beach, nestled in Maharashtra's Thane district, is one of the best beaches near Mumbai that features stunning white sands and beautiful views of the Arabian Sea. From this beach, travelers can enjoy breathtaking sunsets and a vast array of activities. From swimming and scuba diving to beach volleyball and rambling along the stunning seashore, this beach has something for everyone. There are several restaurants, and shops located nearby, so visitors can enjoy a meal after a long day or shop a souvenir while exploring the area.
Nearby Places to Visit Around Dahanu-Bordi Beach:
Mallinath Jain Tirth Kosbad Temple
Kalpataru Botanical Garden
Bahrot Caves
Dahanu Fort
Asavli Dam
Vrindavan Studios
3. Juhu Beach – Longest Beach in Mumbai: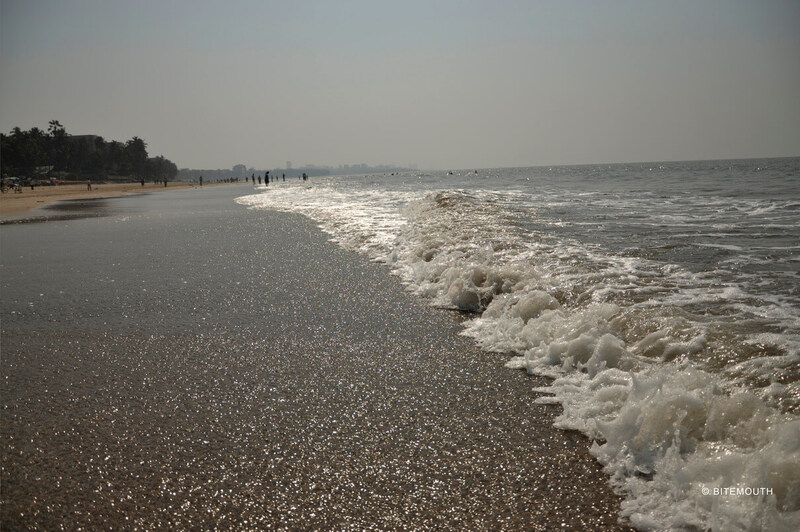 Juhu Beach is a stunning destination situated on the coast of Mumbai, India. The bluewater beach has a pristine shoreline backed by picturesque views of the Arabian Sea. As it is a bioluminescent beach, you must include this tourist place to your itinerary on your next trip to Mumbai.
Visitors can enjoy nearby attractions such as Versova Fishing Village or spend time engaging in activities such as swimming, biking, or going for camel rides on the beach. For those looking for a bite to eat, there are plenty of food stalls scattered around the beach serving up delicious local cuisine made from fresh ingredients.
Nearby Places to Visit Around Juhu Beach:
ISKCON Juhu
Prithvi Theatre in Juhu
Shree Siddhivinayak Temple
4. Shriwardhan Harihareshwar: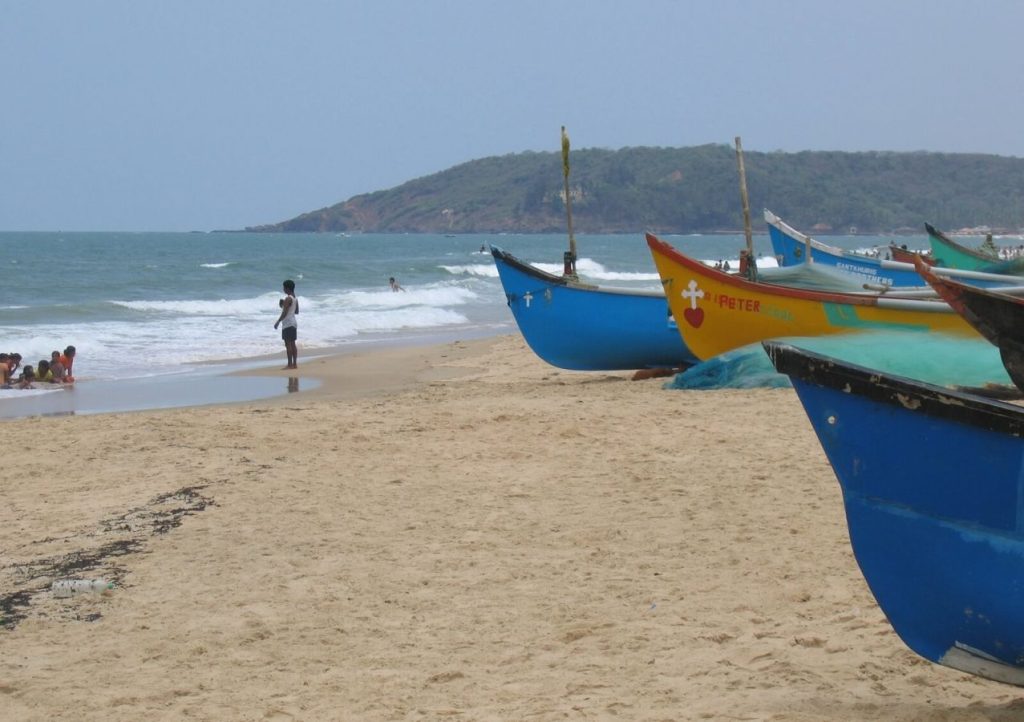 With its white-sand beaches, crystal clear waters, and mesmerizing views of the majestic Sahyadri hills, Shriwardhan Harihareshwar is one of Maharashtra's most beloved coastal destinations.  This is one of the cleanest beaches in Maharashtra. Here one can enjoy many activities, like jet ski, air boat ride, parasailing, camel ride, horse cart ride, etc. The beach is close by are other popular areas such as Diveagar, Guhagar and Kokan, and Marve Beach.
Nearby Places to Visit Around Juhu Beach:
Kalbhairav Shiva Temple
Peshwa Smarak
Bankot Fort at Bagmandala
5. Mandwa and Kihim Beach: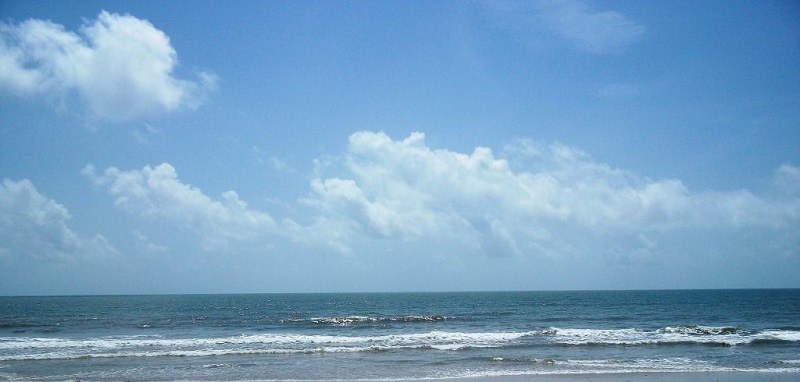 Mandwa and Kihim beach are two picturesque getaways that provide a peaceful escape from the hustle and bustle of city life. Nestled among lush greenery, the Mandwa beach sits serenely on a crescent shaped bay with palatial forts alongside for more exploration. Just 15 km south of Mandwa is Kihim Beach which boasts a secluded stretch of white sand surrounded by coconut palms and invitingly cool blue-green waters – perfect for sunbathing or taking a dip. Both Mandwa and Kihim offer different facilities like shacks serving local cuisines, water sports activities, hammocks to lie back and relax.
6. Madh Island Beach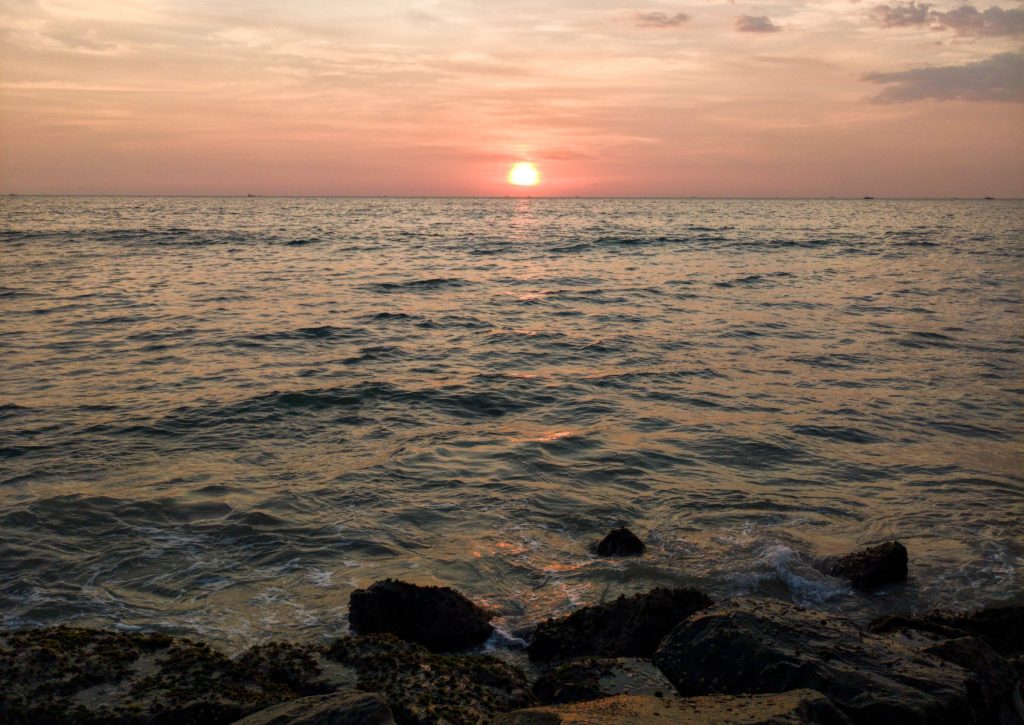 Madh Island Beach is located in the northern part of Mumbai, Maharashtra. The tranquil white sand beach and the vast expanse of blue sea makes it a must visit destination for tourists and locals alike. This lush beach offers a perfect setting for activities like swimming, recreational sports and boat rides. There are private resorts in the vicinity that offer accommodation to visitors willing to explore the area further. Nearby locations include Aksa Village, Marve, Gorai, Manori and Versova which are popular tourist places in their own right.
7. Marve Manori and Gorai Beach
Marvel Manori and Gorai Beach are situated along the northern coast of Mumbai. Both beaches provide stunning views of the Arabian Sea sparkling under the glorious Indian sun. In addition to the pristine beachfront, these beaches also offer food stalls and eateries serving local cuisine for all to savor. For those looking for a shopping spree during their beach outing, there's a lot nearby – Dongri market in Manori and Essel World Mall in Gorai offer great souvenir bargains.
8. Tarkarli Beach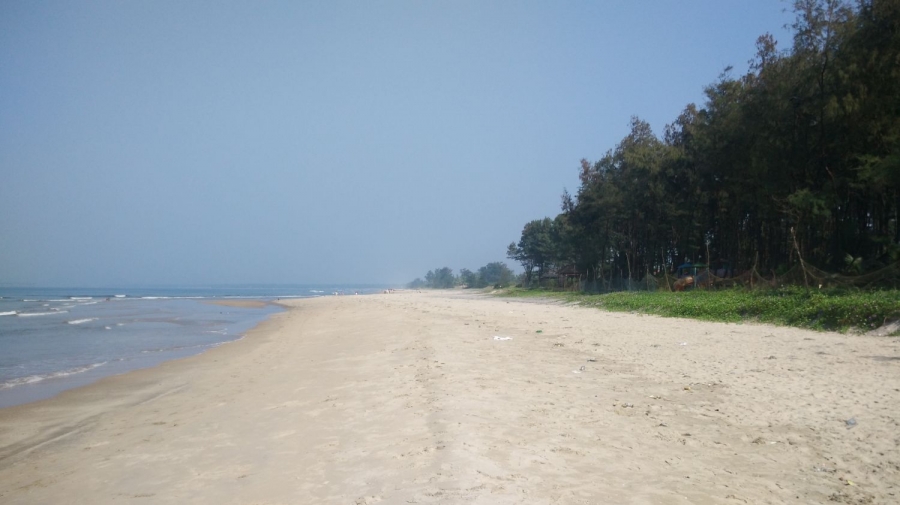 Tarkarli is one of the most beautiful secluded beaches situated in the southern part of Maharashtra. With a stunning expanse of beachfront and palm trees gently swaying to the sound of the ocean, it's one of India's most beautiful beaches. Tarkarli stretches nearly five kilometers and runs alongside the Karli backwaters, merging into the Arabian Sea at its southern tip. Various water sports can be enjoyed here like scuba diving, kayaking, and snorkeling – making it an ideal spot for beach lovers and thrill-seekers alike. Popular tourist attractions such as Devbaug Sangam, Chalkewadi Windmills, Sindhudurg Sea Forts, and Radhanagari Wildlife Sanctuary are all located within a convenient traveling distance from here.
9. Velneshwar Beach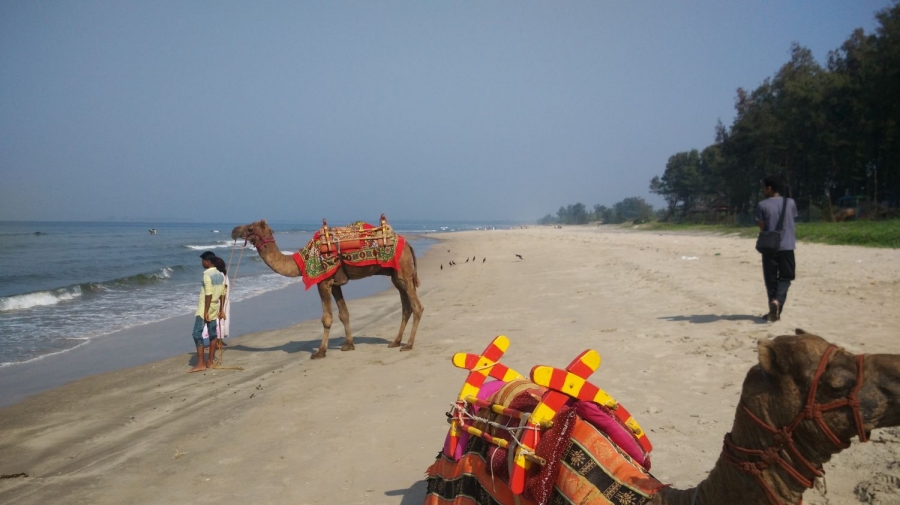 Velneshwar Beach, in the western coast of Maharashtra, is a picturesque and tranquil stretch of coast. It boasts an expansive coastline with crystal-blue waters, surrounded by lush green cliffs that provide a stunning backdrop. Located 70 kilometers south of the city of Ratnagiri, you'll find plenty to do here like swimming, watching incredible sunsets and indulging in delicious local seafood. To really enjoy your visit here though, stay at one of the local accommodations which include cozy beachfront cottages or luxurious resorts. Facilities are plentiful with places to eat, buy souvenirs and rent kayaks and fishing gear all conveniently located within close proximity.
10. Vengurla Malvan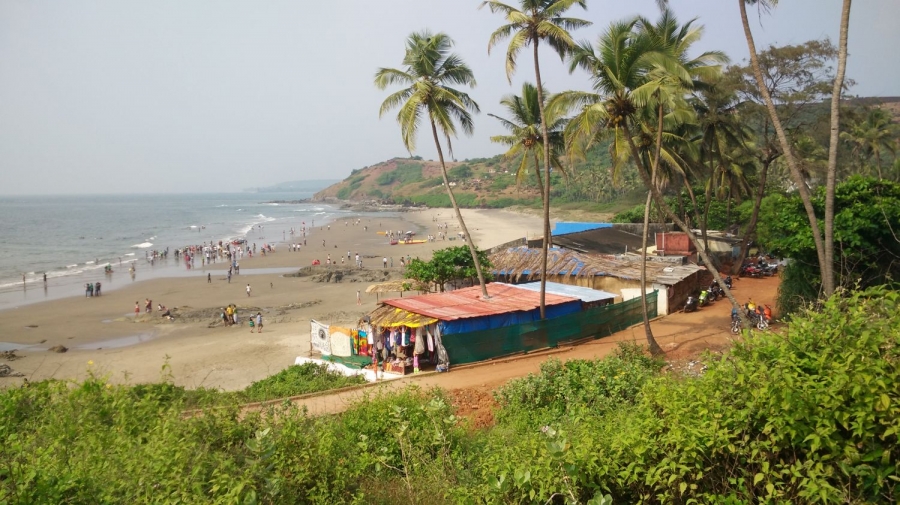 Blessed with crystal clear waters, soft white sand and an almost temperate climate, this place serves as a perfect destination for holidaymakers looking to spend some peaceful time by the beach. The bay here is great for activities such as kayaking and parasailing. Nearby locations include Parasu village, Gunjavane Dam, Chivel Bird Sanctuary and a lighthouse in Sawantwadi.
11. Bassein Beach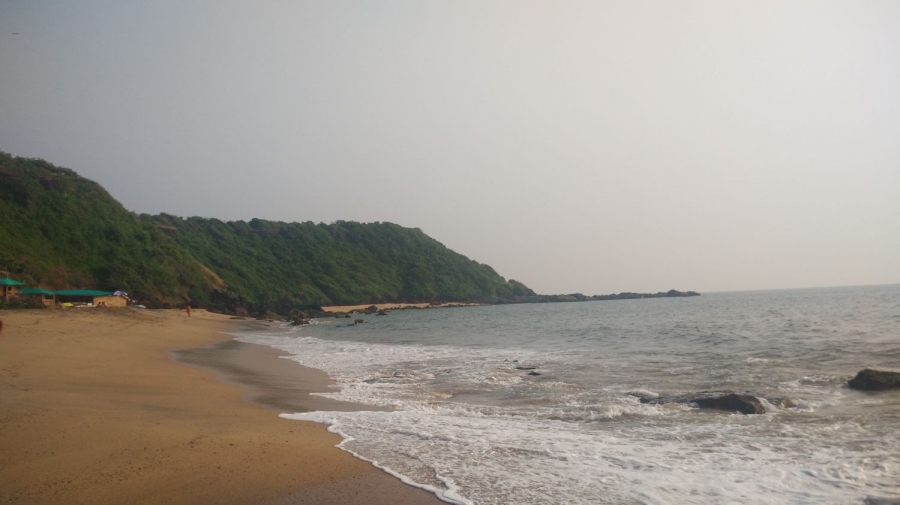 Bassein Beach is a stunningly beautiful place located near the city of Vasai, in Maharashtra. It is known to locals for its pristine white sand, cooling waters, and lush coconut trees that line the shore. As for amenities, various activities such as surfing and speed boating are available at Bassein Beach alongside shacks to grab some snacks from. Plus there are several places worth exploring if you travel just outside the beach vicinity like Bhaskargad Fort, Madhabai Temple or even Thal-Palghar Bird Sanctuary.
12. Marine Drive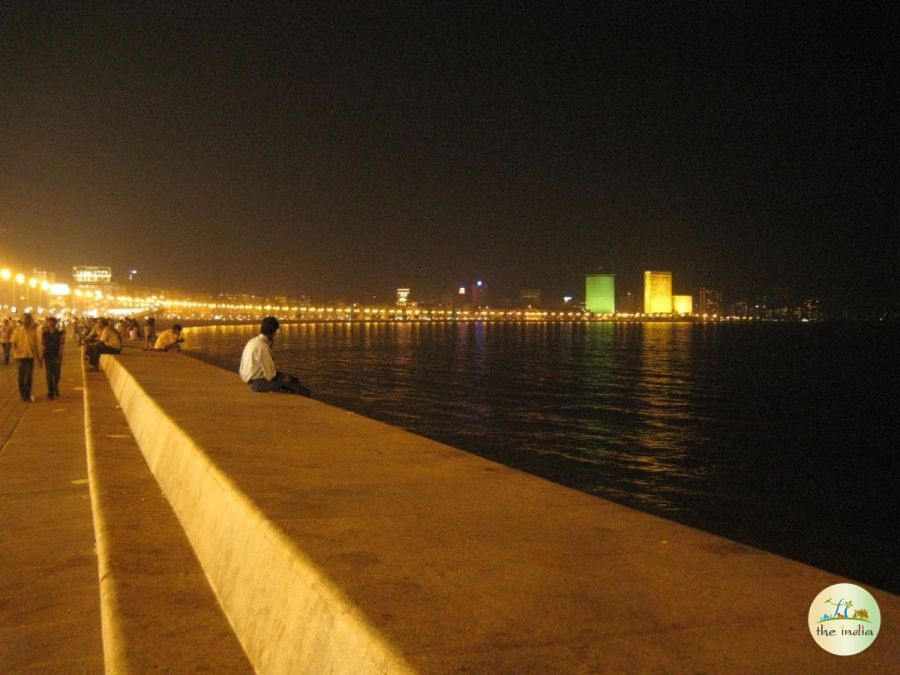 Marine Drive beach, located in the state of Maharashtra, India, is an eye-catching destination known for its spectacular views of the Arabian Sea and surrounding structures. With an array of nearby locations, including Elephanta Caves, Gateway of India, and Haji Ali Dargah, this beach offers plenty of points to explore besides enjoying a peaceful day at the shore. One can also take pleasure in activities like horseback riding or sailing off the coast. With each visit, Marine Drive Beach invites you to bask in all its natural beauty while tasting a bit of culture too.
Nearby Places to Visit Around Marine Drive:
Mount Mary Church Bandra
Girgaon Chowpatty
Chhatrapati Shivaji Terminus
Gateway of India
Taj Mahal Hotel
Chhatrapati Shivaji Maharaj Vastu Sangrahalaya
Jehangir Art Gallery
Flora Fountain
The bottom line,
As you can see, there are plenty of amazing beaches in Maharashtra that offer the perfect space to help you unwind and relax. All of these beaches provide different activities and views that are sure to please. To truly have the best beach experience, be sure to plan ahead and keep safety in mind. Whether it is a quick weekend trip or a longer holiday getaway to Maharashtra, adding at least one of these beaches to your itinerary can not only soothe your soul but also help create incredible memories along the way.
FAQs on Best Beaches in Maharashtra:
Which beach is known for water sports activities in Maharashtra?
The top beach for water sports in the state is Tarkarli, situated off the western coast near the town of Malvan. It offers an array of activities from scuba diving and snorkeling to banana rides and jet skiing. Murud Janjira Beach also provides a thrilling experience with parasailing, kayaking, windsurfing, and more. Kihim beach near Alibaug has many options such as paddle boarding and sailing. Some other notable beaches are Ganpatipule, Ratnagiri, and Akshi Beach near Shrivardhan where one can enjoy water sports.
Are the beaches in Maharashtra safe for swimming?
Yes, the beaches in Maharashtra are generally safe for swimming. However, it is always important to check with local authorities or lifeguards before entering the water as there may be currents or other environmental conditions that could pose a safety risk. It's also important to take safety precautions such as wearing flotation devices and avoiding swimming in areas with strong waves or riptides.
What are some of the other activities one can do besides enjoying the beach in Maharashtra?
Aside from taking in the beautiful scenery at the beaches in Maharashtra, there are numerous activities to take part in as well. Adventure seekers can explore the surrounding jungles and their wildlife with a trekking or jungle safari experience. Other popular attractions include paragliding, hilltops, forts, and temples, boat rides around mangroves, kite festivals on the beach, and local food tours through markets or small villages. All of these activities provide an amazing opportunity to discover more about Maharashtra's rich culture and history.