Both Kerala and Manali offer experiences that match the expectations of honeymooners as long as they choose the right packages. However, there are cultural, climatic and location differences that can be a reason to choose. Manali has always been a preferred destination for honeymooners from India but in the past couple of years, Kerala have come up to provide all-round experiences for couples. Depending upon your budget and expectation, here we try to bring forward various factors that should help you make a choice between Kerala and Manali. After all, you can't have both in the same time!
Weather
Manali: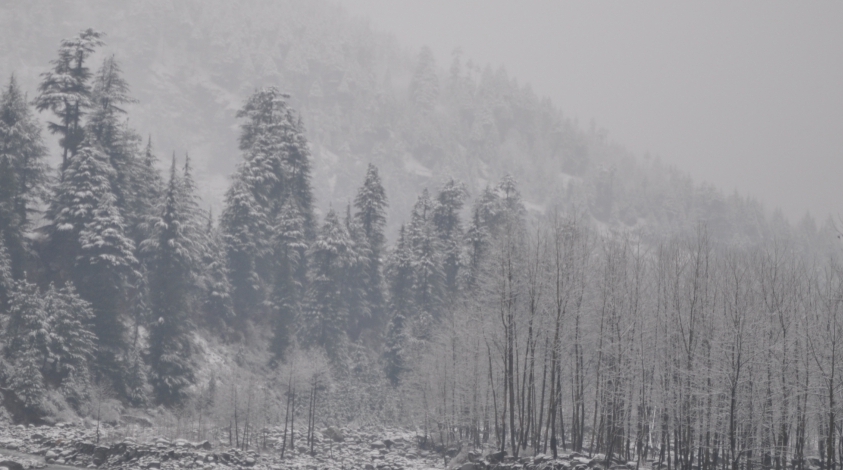 A picturesque destination in Northern India, Manali brings in different charms across several seasons for the Indian subcontinent. Summers are the time when tourists escape to Manali for a pleasant experience while winters are the time when you can expect to grab snow. Monsoons are however the time when you don't want to get stuck in dangerous landslides and tricky roads.
Kerala: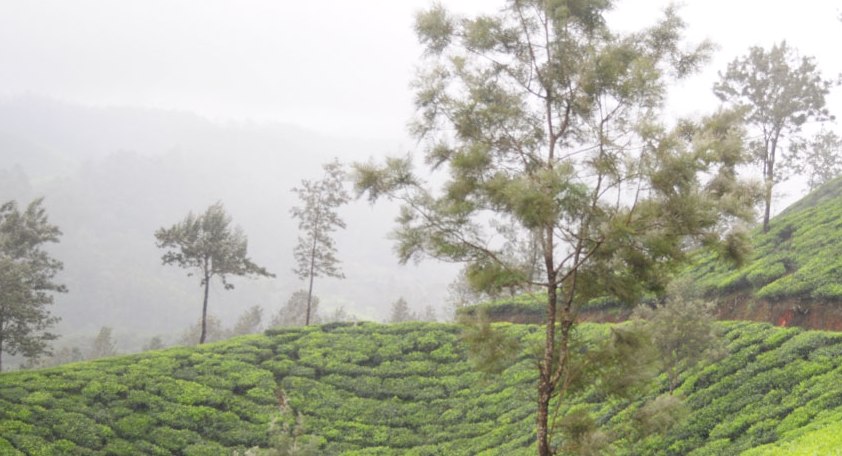 Kerala on the other hand offers a unique weather worth experiencing, all throughout the year. The temperature is moderate throughout and it can thus be a summer retreat. Monsoons are the time when the backwaters come alive and you will have a totally different story to witness. Kerala winters are also blessed with amazing tranquility throughout its beaches, hill stations and backwaters.
Overall, Kerala would be a better choice if you are not looking to dare climatic extremes to have a romantic time with your partner.
Places
Manali:
Though a glorious destination, the popularity of Manali as a tourist place has also set it back as a preferable choice for honeymooners. Infested by hotels, traffic, and all kinds of tourists, life is not that different from a city like Delhi or Kolkata. Of course, you will have a view everywhere you go, but in the recent years, Manali has lost its tranquility. Also, there are not a range of places that you can expect in Manali. It's all the same type of experience at every spot. The only exception is the Great Himalayan National Park but that is, if you are up for some trekking. The Rothang Pass, Solang Valley and the Bhrigu Dam do offer some amazing scenes but it's mostly the same.
Kerala: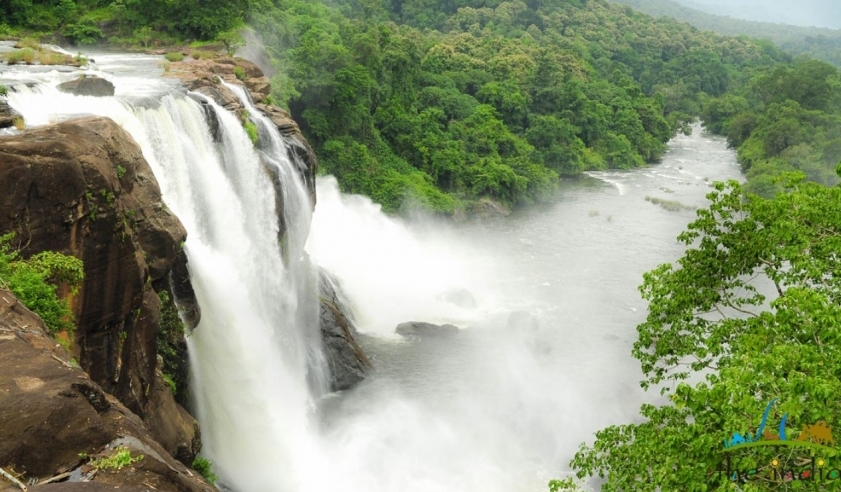 Kerala on the other hand is a wide mix of experience. Along with hills stations like Munnar & Wayanad, you have backwaters in Alappuzha and Kumarakom, beaches in Kovalam and Kannur, waterfalls in Athirappilly & Thenmala, adventure escapades in Vagamon, historical locations in Kottayam, wildlife in Ponmudi, Perambikulam, Pariyaram and Periyar, wetlands in Ashtamudi, Thrissur Kole and much more. You can seek to get everything in Kerala, except snow.
The variety of destinations and what they offer easily make Kerala a better choice again. You will however have to spend more time in Kerala that you would have in Manali to get an overall idea.
Budget
Manali:
Depending on the season you choose to visit Manali, you budget will need to be different. Get a booking done during the peak season in late winters and summers can be expensive. However, you can get exceptionally cheap deals during monsoon when few tourists visit. Manali is a smaller destination and most tourist spots can be visited from the same hotel.
Kerala:
Again, the budget will depend on the destinations and experiences you will want to put in your itinerary. While you can get hotels at a range of prices, the budget will rise if you are looking to travel around a bit. As opposed to Manali, you will need to shift your lodging base for different experiences.
Kerala however offers several options for accommodations, ranging from home stays to luxury resorts. This always gives you an upper hand in having control over what you spend.
Hill Stations
Manali: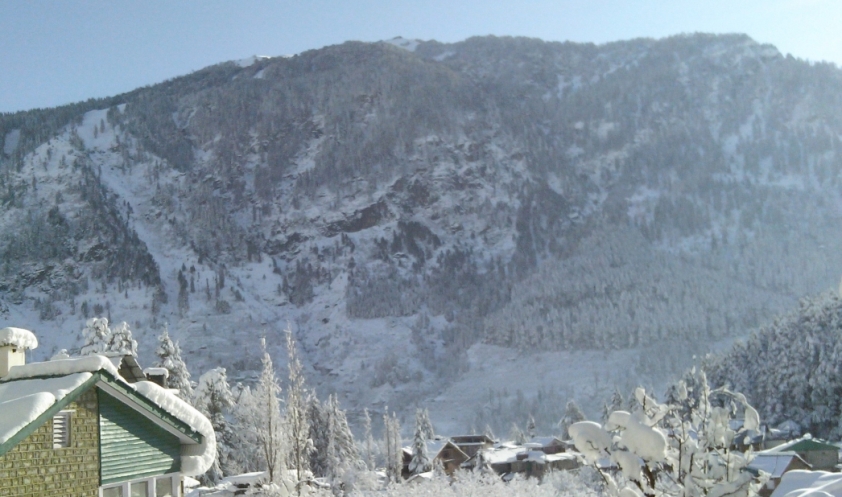 Manali hill stations are beautiful but offer the same types of views. The popular ones include Solang Valley and Naggar among other few. However, if you are up for travelling more, you can get to places like Kullu, Shimla, Dharmashala, Kasauli, etc.
Kerala: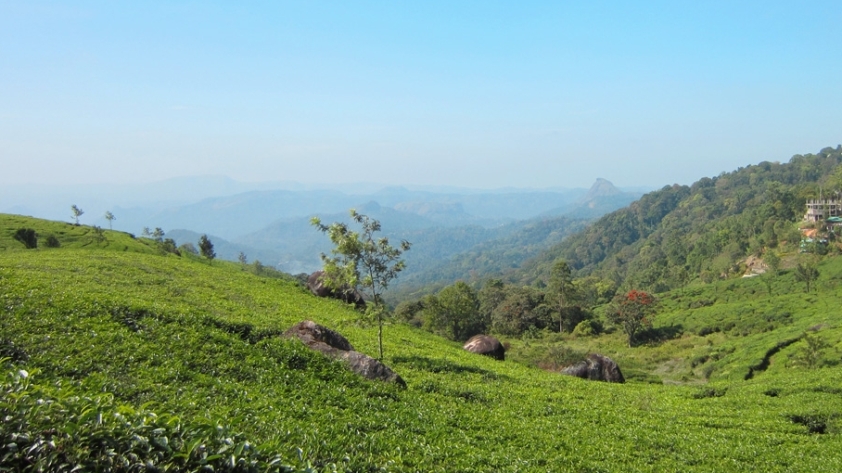 Kerala hill stations are thoroughly comparable to the ones we get in the northeastern part of India. We have Wayanad that offers mist clad mountains, mountainous rivers, sprawling acres of tea plantations and several wildlife and trekking opportunities. Munnar on the other hands offers a different mix with its valleys, mountain lakes, tea gardens and wildlife. There are several other hill stations in Kerala, some explored and some that remain to be explored. They include Vagamon, Ponmudi, the Silent Valley National Park, Idukki, Thekkady and more.
With Kerala, the several hill stations are well connected and aren't too far apart from each other. Thus, travelers will have greater opportunities here.
Also Read: Himachal Pradesh – Explored Wonderful Hill Stations in Winter Season
Beaches
Manali:
Manali is a Himalayan destination and is far away from the Indian coastline. However, you do have some really beautiful valley lakes and waterfalls to bridge the lack.
Kerala: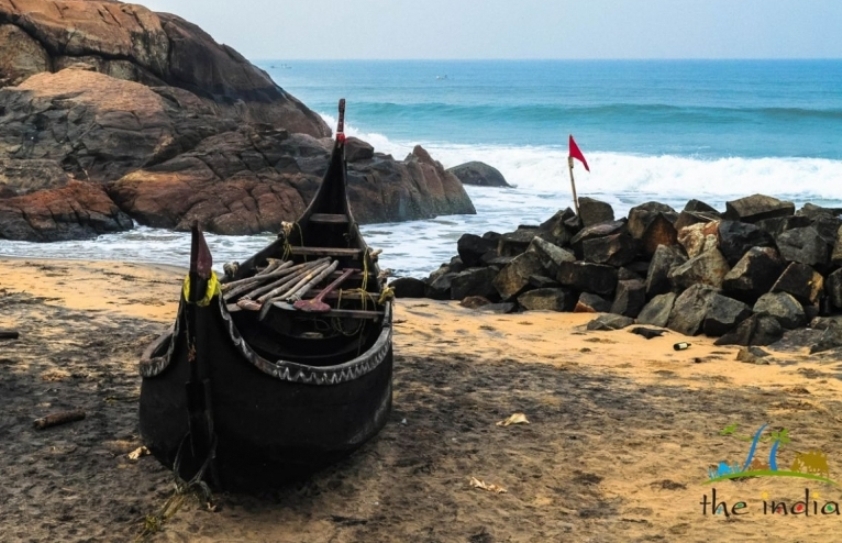 Located on the western coast of India, Kerala offers 590 kilometers of the Arabian Sea! Popular beaches include the Kovalam, Poovar Island, Varkala, Mararikulam, Alappuzha, Marari, Vizhinjam, Bekal, Kappad, Beypore, Chowara, Muzhappilangad, Cherai and many more. Each comes with a different landscape.
Clearly, Kerala stands a winner if you are looking for beach experiences during your honeymoon.
Activities
Manali: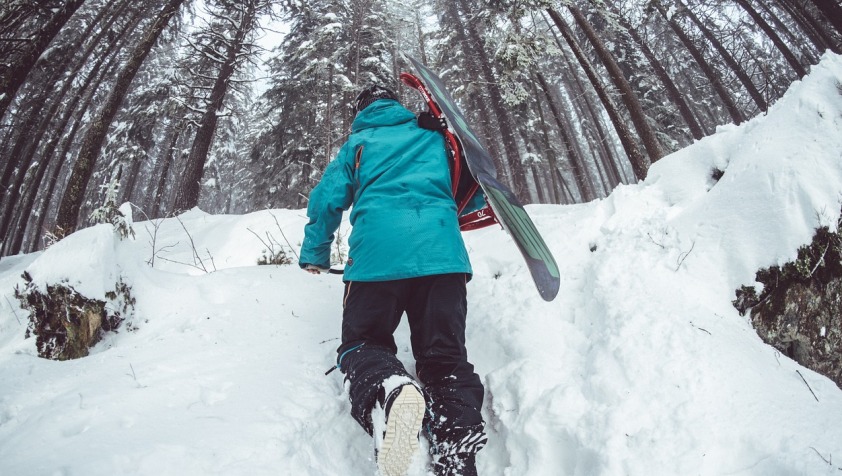 When it comes to vacation activities in Manali, a large part of it depends upon the season of your arrival. During winters you can ski, during summers you can trek and do other adventure activities like paragliding, parasailing, white water rafting etc.
Kerala: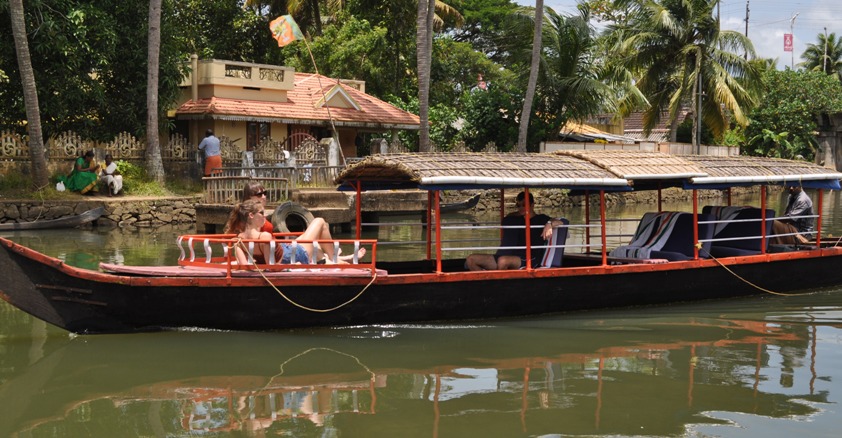 Kerala too offers a range of activities ranging from paragliding to water sports to beach activities like beach volley. Also, Kerala gives the opportunity of wildlife and trekking throughout the year. Riding the backwaters is another unique experience you will have in Kerala.
Again, Kerala offers a wider range of options when it comes to vacation activities and meets the expectation of every kind of honeymooner.
Also Read: An Ultimate Trekking Adventure from Tea Plantation to Grass Land of Munnar
Transportation
Manali:
Transportation in Manali is again dependent on the season. During winters, there's snow, during monsoons, there's always a chance of roadblocks. However, Manali is well connected during summer months, at the height of tourist season.
Kerala:
Kerala roads are unique, especially if you are looking to get from one destination to another. It's scenic, smooth and will take you through a range of landscape.
If you are travelling in the right season, transportation in Manali won't be a problem. With Kerala however, the roads are good all round the year.
Hotels/Resorts
Manali:
Manali has been a popular tourist destination for several decades now and consequently has a high concentration of hotels, ranging from home stays to luxury resorts and retreats. You will find a hotel in a range if budget depending on the season of your visit.
Kerala:
A developing tourism destination, Kerala too brings in a wide range of accommodation opportunities. However, you will need to research and book your stay in advance to ensure a smooth vacation. A unique option for accommodation in Kerala is however backwater resorts.
Overall, if you are looking for something different for your honeymoon and have been to a Himalayan hill station before, Kerala will be worth a try. You certainly won't be disappointed with the range of options available. Kerala is also a humble destination, advisable to honeymooners.