A land known for its temples and waterfall, a land known to be heavily forested, a home where Chitrakoot falls are witnessed the best, is what Chhattisgarh offers you. Located in the central India, this state has much to offer than it states.
Chhattisgarh embraces national parks and biosphere reserves, the waterfalls, monuments, wildlife sanctuaries, hills, museums, caves with utmost beauty. It is this reason that makes the state rich in population. In spite of this state situated on tropical zone, where summers are humid and winters are cool, there is a good amount of tourism that the place observes. It has tribal life to show, art and architecture to display and lip-smacking cuisines to indulge on.
About Chhattisgarh food and taste
The 'rice bowl of India' is Chhattisgarh, as rice is widely eaten and relished. The staple diet of people of the territory consists of wheat, maize and jowar. The locals of this place are fond of protein-rich food. Tourists who visit are often enticed with the variety of lentils served to them. They are fond of snacks and every evening a variety of snack element is presented. The sweet delectable are in number of range. We have mentioned best food dishes of Chhattisgarh.
#1. Aamat
Originated from the region of Bastar, this cuisine is a wholesome Chhattisgarh food that consists of cooking mixed vegetables along with bamboo shoot. It is a tribal food that has been inherited in the modern kitchen as well. This meal is often made when guests arrive, however, in normal household it is regarded as a special food item. It is spicy, it is nutritious, it is aromatic, and a food love ought to have his fingers licking onto it.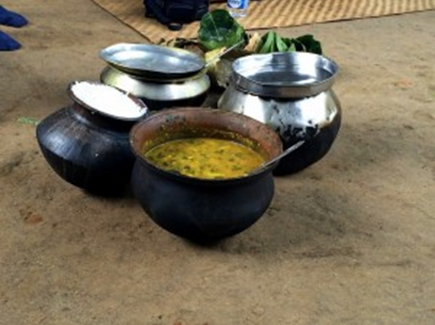 #2. Bafauri
Evening tea and snacks is best serve with bafauri. This delicacy is nutritive as the oil element is negligible. It is a healthy snack and for fritter lovers, it becomes irresistible. Bafauri is made by adding various vegetables and spices blending well with Bengal gram flour. The dough is mixed to form balls that are steamed. It tastes best when served with coriander and pudina chutney.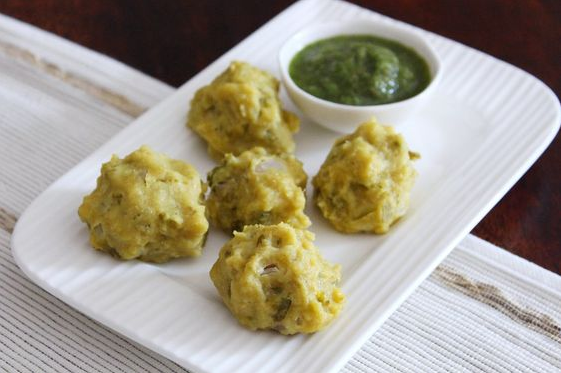 #3. Bhajia
A lot more gossip happens when bhajia is around. Famous street eatable found on the busy roads of Chhattisgarh is bhajia. It is a bite that consists of Bengal gram flour, spices and several vegetables ( whole green fat chilies to onion, cauliflower, spinach, brinjal, potato…and the list can continue) It is essentially deep fried to retain its crispy and fiery nature. This salty and spicy natured bhajia complements tea for sure.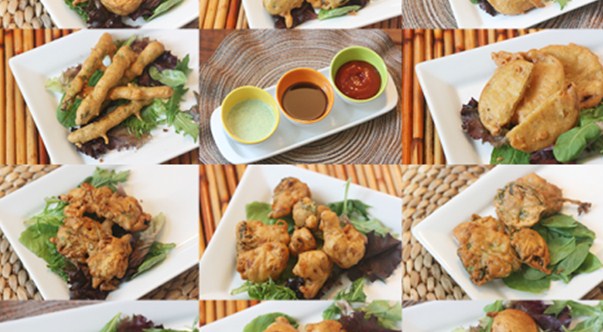 #4. Chousela
If you have surprise guests at home for dinner or lunch, this is what you can do instantly. Take some rice flour, knead it with water and roll them out to fry them in oil. Whoa, super simple and easy. It gels well with pickle, curd, or even curry. Chousela is often packed for travel purpose and it remains good for 2 days.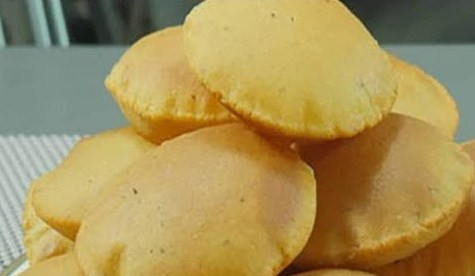 #5. Dubkikadhi
A delicacy that involves dumplings and curd got to be scrumptious. This wholesome meal is best when served with rice. It is one of the most recipes in Chhattisgarh found in lunch plates. The tangy and tasty dubkikadhi is loved by all. When in the households, there weren't much scope of vegetables, kadhi made its mark by involving Bengal gram flour dumplings soaking generously in the tempered curd.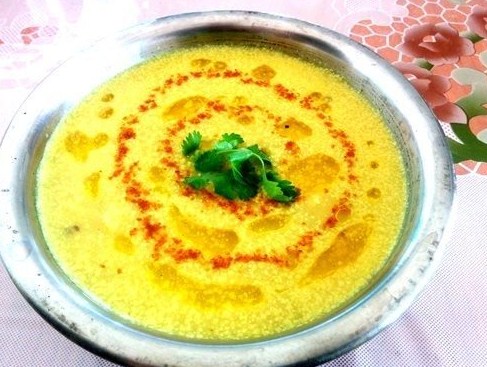 #6. Farra
Call it farra; call it peetha, this ambrosial cuisine steals the show. It is healthy and it is quick to make. When overnight soaked Bengal gram is blended with garlic and chilies, the mixture finds place in the kneaded rice flour. The mixture is gently placed in the heart of the ball of the dough and steamed. The aroma that comes in from is irresistible. Simply cut into pieces and drop it down in your mouth and feel the succulents of Farra.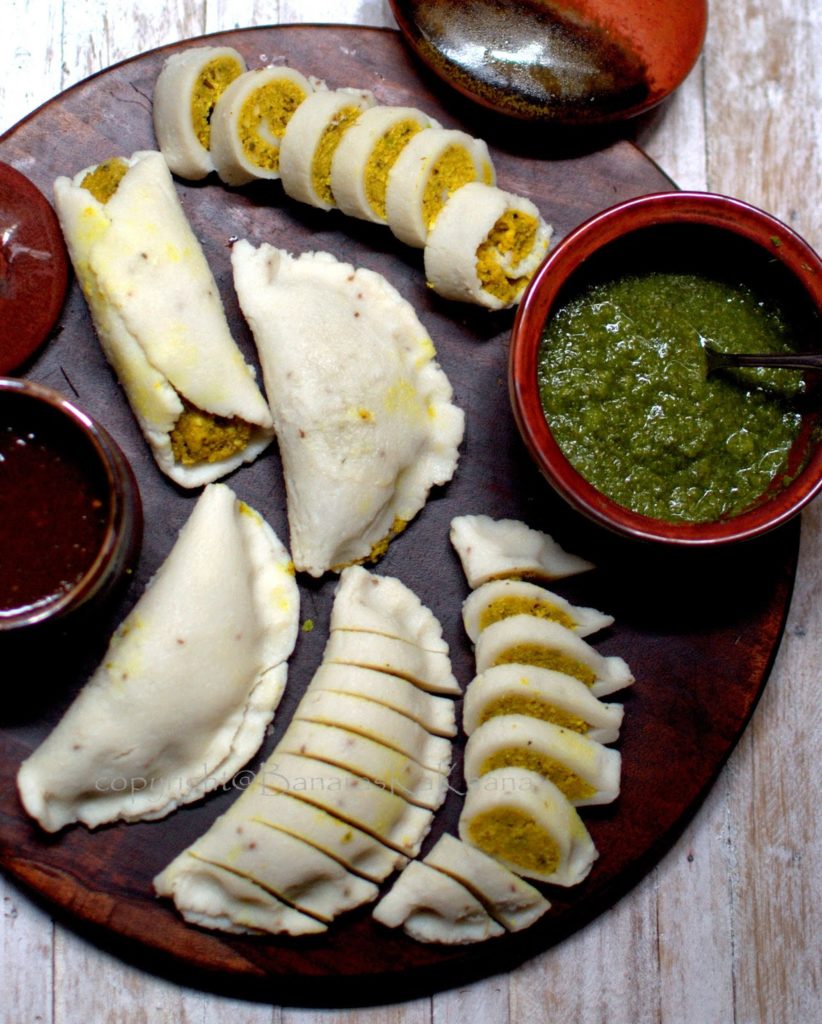 #7. Khurmi
This festive khurmi is made in every household especially during the Pola festival. It is a festival where farmers worship miniatures idols of bulls and their bulls are decorated with all the paparazzi. This sweet is in great demand during this time. Made up of wheat and jiggery, it may have ounces of coconut and cardamom, the deep fried khrumi stays for a longer duration.
#8. Laddu
There are several types of laddu made in Chhattisgarh. Til ke laddoo tops the chart. It is made up of sesame seeds, roasted peanuts and jiggery. For sweet tooth people, this ball of sweet is made on Makar Sankranti and exchange of laddoo take place amongst housewives. Other ladoo types involve coconut ladoos, besan (Bengal gram flour), and semolina ladoos.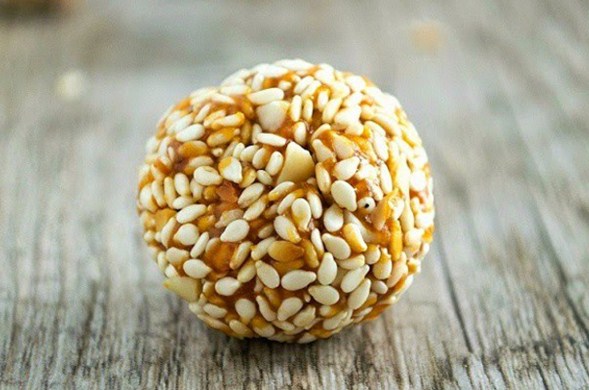 #9. Moong Bara
Although there have been many versions of moong dal vada or fritters, the way Chhattisgarh native make has a different taste. The split green gram when soaked in water for couple of hours is coarsely grinded with chilies, garlic and spices. It is then deep fried and served hot along with red and green chutney. The crispy bara is mostly made during winters along with a cup of tea/chai!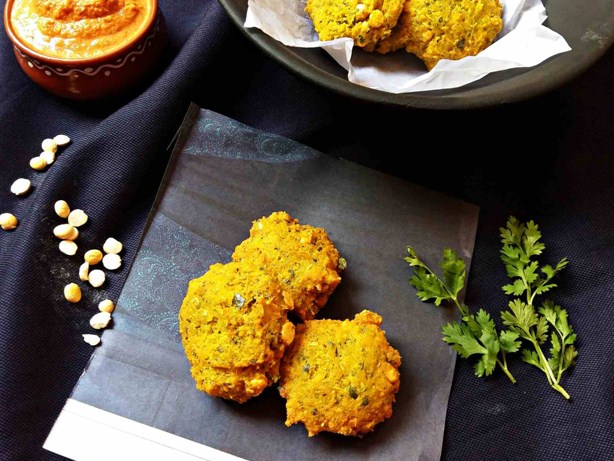 #10. Muthia
The name muthia suggests that it is all about the fist. Yes, you read it right! The traditional and extremely healthy recipe that incorporates rice flour, sesame seeds, garlic, coriander leaves, and spices is one wholesome food. The rice flour when kneaded is steamed and served hot with green chutney. It is enjoyed in the breakfast and mostly the farmers staying in the rural areas have it. it keeps their stomach fuller for a long time. It needs no oil; hence diet-conscious people can pamper themselves by having a couple of them.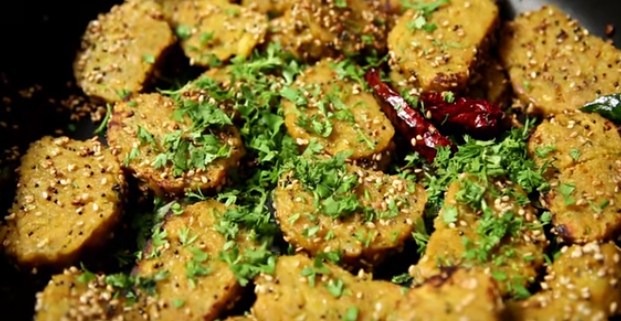 #11. Suran
This delicious suran (elephant foot yam) can be eaten either by stir frying them or in curry. It is a vegetable that is grown abundant in Chhattisgarh. It is rich in protein, vitamins, minerals and carbohydrates. It is served along with rice. It is a delectable often served when guests arrive. During the festival of Diwali, suran curry is a must make in every house.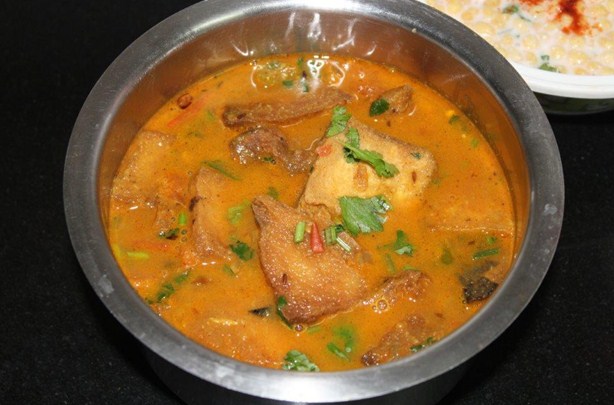 #12. Thethari
When you hear the crackling sound of the snack, you know it is the thethari doing the needful. The thethari is a deep fried snack made up of gram flour and rice flour. It is mixed along with spices; the dough is knead and shaped like spirals. They are a favorite snack amongst the origins of Chhattisgarh.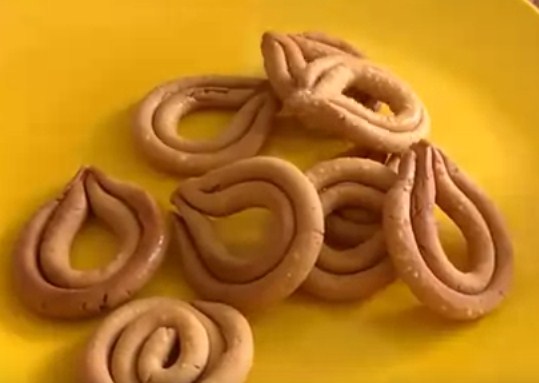 There are a variety of cuisines that the state offers. The spread of vegetable curries to desserts, snacks to meals, Chhattisgarh has it all. People of this region enjoy feeding their visitors and guests. From savory to sweet, spicy to tangy, you name it and the delicacy is served to you. You must set your food to the grounds of this region if you are a food lover. Come and taste your buds with authentic Indian traditional food.